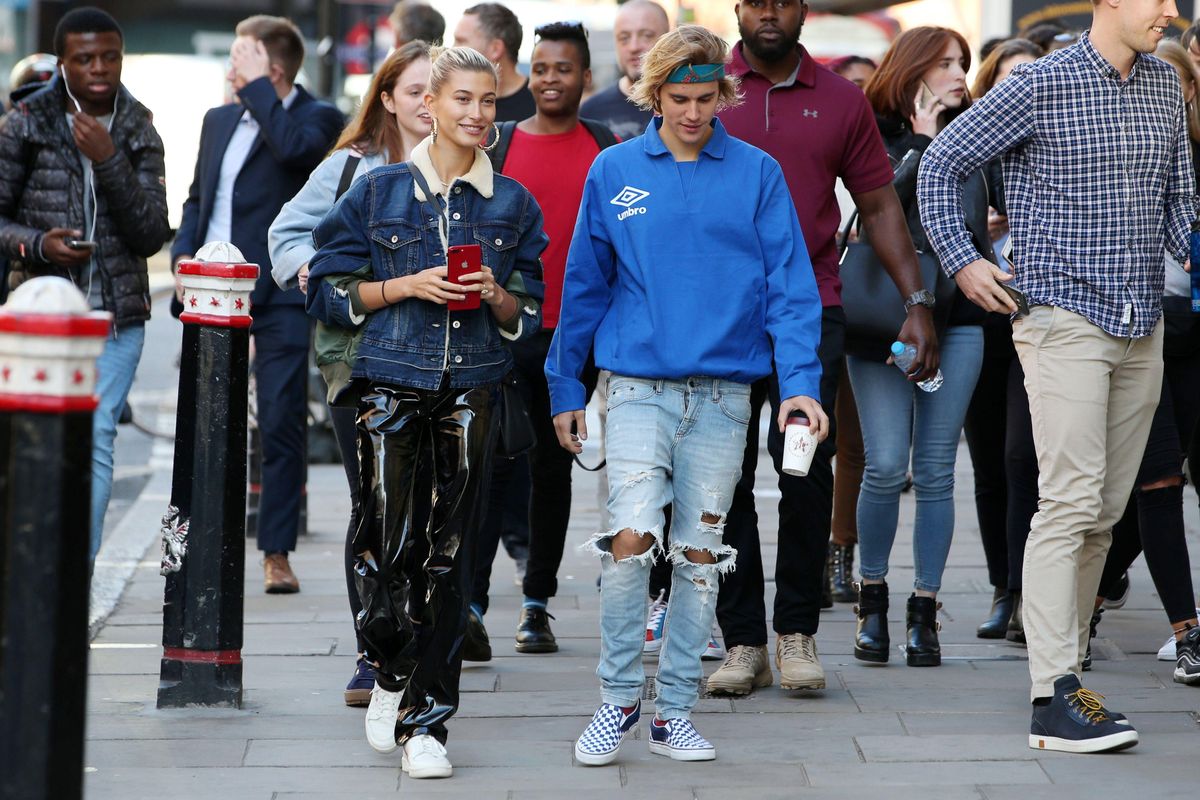 The Age Old Debate: Streetwear Sneakers Vs. Athletic Sneakers
Focusing on your shoe game has never been more urgent. With the off-duty model rising in popularity thanks to modern queens like
Emily Ratajkowski and Hailey Bieber, we're constantly striving to achieve their effortless style.
---
What we're learning from these women is that fashion statements don't have to rely on bright patterns and cycled-through trends…a bold statement can be made by your shoes alone.
Because, lately, we are seeing Kendall Jenner stroll through the streets sporting a plain white tank top, baggy jeans, and a leather jacket. But our eyes now gravitate towards his person's shoes because the era of the streetwear sneaker is upon us.
It brings up a lot of questions for the public…Is she sporting New Balances? Are Asics okay to wear in public again? Not so long ago, we hesitated to wear any form of sneaker that wasn't the classic all-white Nike Air Force 1.
I was never a "shoe girl." I'd be fine with a mere three pairs of shoes a season: moccasins for those off-duty lazy days, a pair of sleek black booties for going out, and a pair of durable running kicks.
And yet, when everyone's out there debuting their cute streetwear sneakers, I'm jealous! These days, I yearn for a sweet pair of shoes to top off my outfit. But I couldn't quite grasp which sneaker is streetwear and which you can run a mile in.
It turns out…people are blurring the lines. There are athletic wear sneakers that double as trendy accomplices to your fit while supporting your feet. It's no longer tacky to wear a pair of sneaks out to the bar - my screaming feet are jumping for joy right now.
So, if you're like me and can't figure out which pair of sneakers are capable of work and play, here are the hottest shoes I've found lately:
Hokas 
I was sold on Hokas when my friend compared them to walking on a cloud. After miles and miles of walking in shoes that pinched my toes and sent a pang of pain up my foot with every step, I needed a pair.
Great for heading out on the trails, these sneakers are the
It Girl
.
Free People's
latest collab with Hoka is the ultimate sneaker that keeps up with
fall fashion trends
. That's neutral, sleek, timeless.
Fila 
Let me be clear, I was never a huge fan of the oversized chunky Fila when it went viral in 2019. However, these Neutral Filas in Gardenia are comfortable and stylish without being overwhelmingly clunky.
Filas are made for performance, but they're definitely making a name for themselves as a staple streetwear sneaker.
New Balance 550 
The New Balance 550 is a classic streetwear sneak. Probably one of the trendiest shoes on the market, the 550 comes in a wide range of colors, so it'll be super easy to find a pair you like.
I'm obsessed with the pink and white pair I bought a few months ago, and my feet couldn't be happier that I switched to sneakers.
Air Jordan 1
If you're tired of seeing the same old Air Force 1, go for the Air Jordans. More of a platform look with the essence of the New Balance 550 and the Air Force.
I love Nike's Coconut Milk shade because it blends white and brown neutrals, so you can match these with any outfit.
Throw your Yeezy's in the trash just like Adidas did recently. And opt for these monochromatic sneakers. They're great for performance, but totally acceptable with a pair of jeans and a bodysuit.
No longer must we struggle all night long in the name of fashion. Take advantage of the rise of streetwear sneakers and bask in all their glory with me.