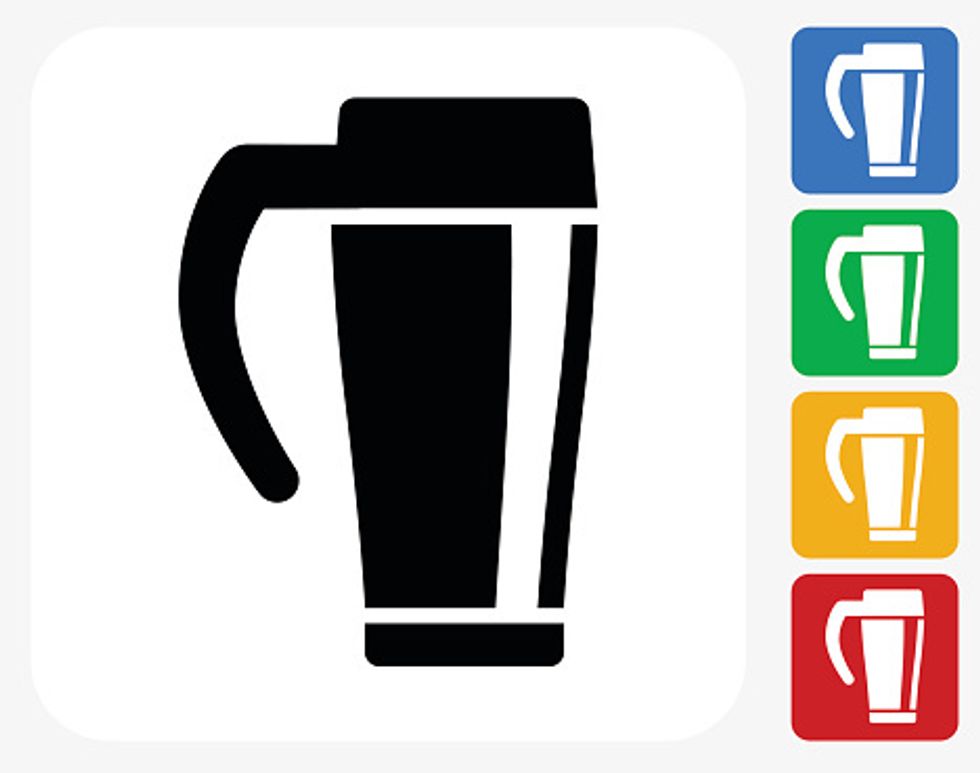 Stay Caffeinated On the Go With the Best Travel Mug
Commuters, we have a gift for you. We know you're tired, and we also know that you need coffee everyday, don't want to keep buying overpriced lattes, and can't tolerate any more spills on your bumpy rides. So for your drinking pleasure, we introduce to you, the 20-ounce Contigo Autoseal West Loop Stainless Steel Travel Mug with Easy-Clean Lid.

Wow, that's a mouthful. But actually. A mouthful of perfectly tempered coffee, soup, or even iced tea. The Contigo Travel Mug uses ThermalockTM double-wall vacuum seal technology to keep your drinks hot for up to 7 hours or cold for up to 18. So if you're commuting across the country (or just an hour away) every day for work, this mug is just what you need.
And did we mention, it comes with an autoseal lid that closes between sips, to minimize spilling and leakage? The lid is dishwasher safe and the bottle is 100% BPA-free, so you can feel good about all of those paper cups you're saving. Plus, with 20 ounces to fill, you can have much more liquid than traditional coffee shops give you room for.
You don't have to be a commuter to enjoy this easy-to-use mug. At under $15, it will fulfill all of your drinking needs. Fill it with anything you want. Be creative. And happy sipping.