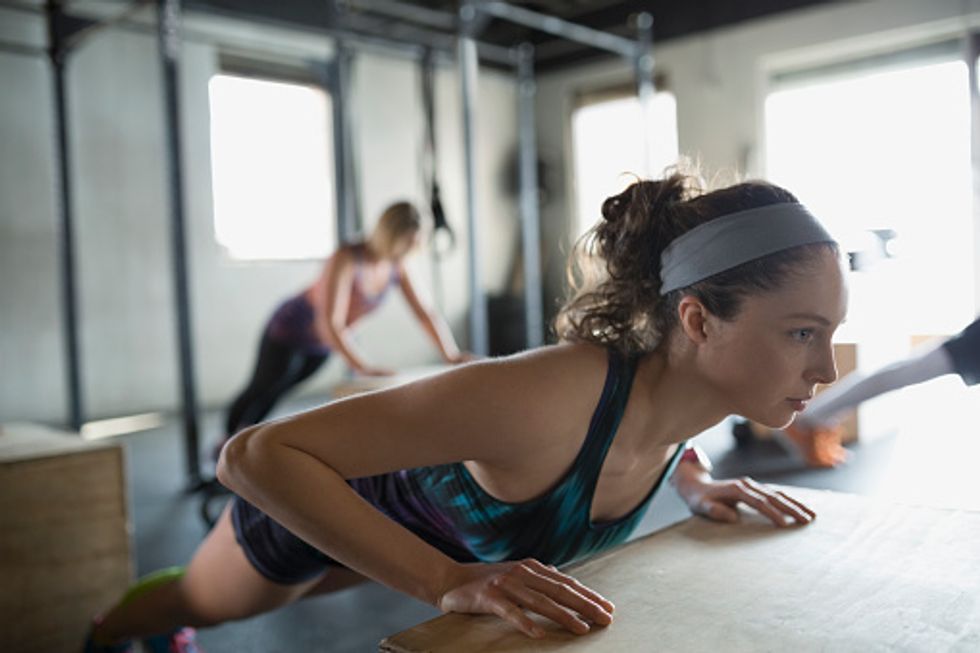 Sop Up Sweat With the Best Sport Headband
If you sweat, you might want to hear this. Going to the gym is a great way to let the sweat out, but it may come at the expense of our hair. (Sweat is not exactly the best hair product.) So to keep dry and comfortable, we like sport headbands. Here's the problem. Sometimes they make the sweat drip back onto your face, they slip off, or they're so tight they squeeze your head.

The Bondi Band Solid Moisture Wicking is here to solve all of that. Its moisture-wicking technology takes all the sweat away. It fits comfortably over most heads, and is made of a flexible and breathable lycraspandex that doesn't bother you or slip off while you're working out.
They come in a bunch of great colors for both men and women, and can be worn in warm weather as well as cold. We lose most of our heat through our heads, so this comes in handy as an extra layer under winter hats.
Most importantly, if you have long hair, it will keep your face free to see where you're going. For $9, this is the best multi-season sport (and anything else) headband you can get.