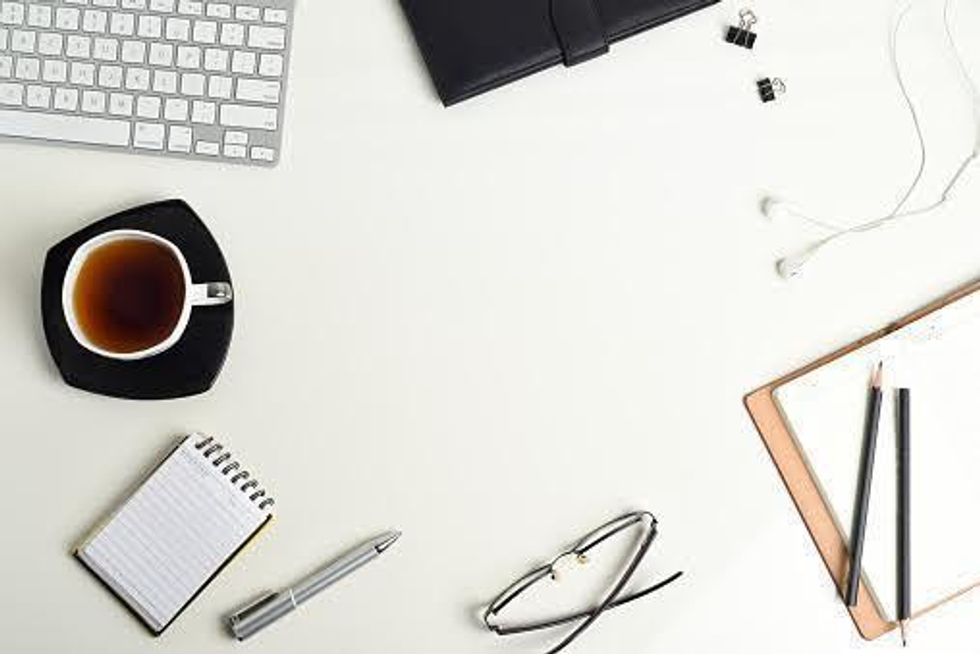 Create a functional workspace in a small apartment
Tired of getting after-hours work done on your couch?
As a freelancer, one of the biggest struggles of living in one of Manhattan's teeny-tiny studio apartments is not having a functional workspace. I'm a big believer in separating your relaxation space from your workspace and in a studio or any small living situation, that can be a challenge. This winter, I made it my personal mission to figure out a better solution than working on my couch or at a local coffee shop.
Work Surface
Step one was figuring out a work surface that could fit in my tiny apartment. In 300-ish square feet, I already had a couch, a bed, a table, kitchen chairs, and a trunk for storage/seating. I saw it this way: I could either go with a multi-purpose piece (i.e. start using my kitchen table for work and figure out a clever way to store my work tools), go with something lateral like a ladder desk. In pouring over Pinterest, I came across this awesome piece that serves as both storage and a desk and is foldable!
Just under $300, I felt that it was a worthy investment for getting the most out of my space. The inside shelves provide me with storage for all of my office supplies and some paperwork and I even hope to double the front as a chalkboard calendar soon! You can check out this product in detail here.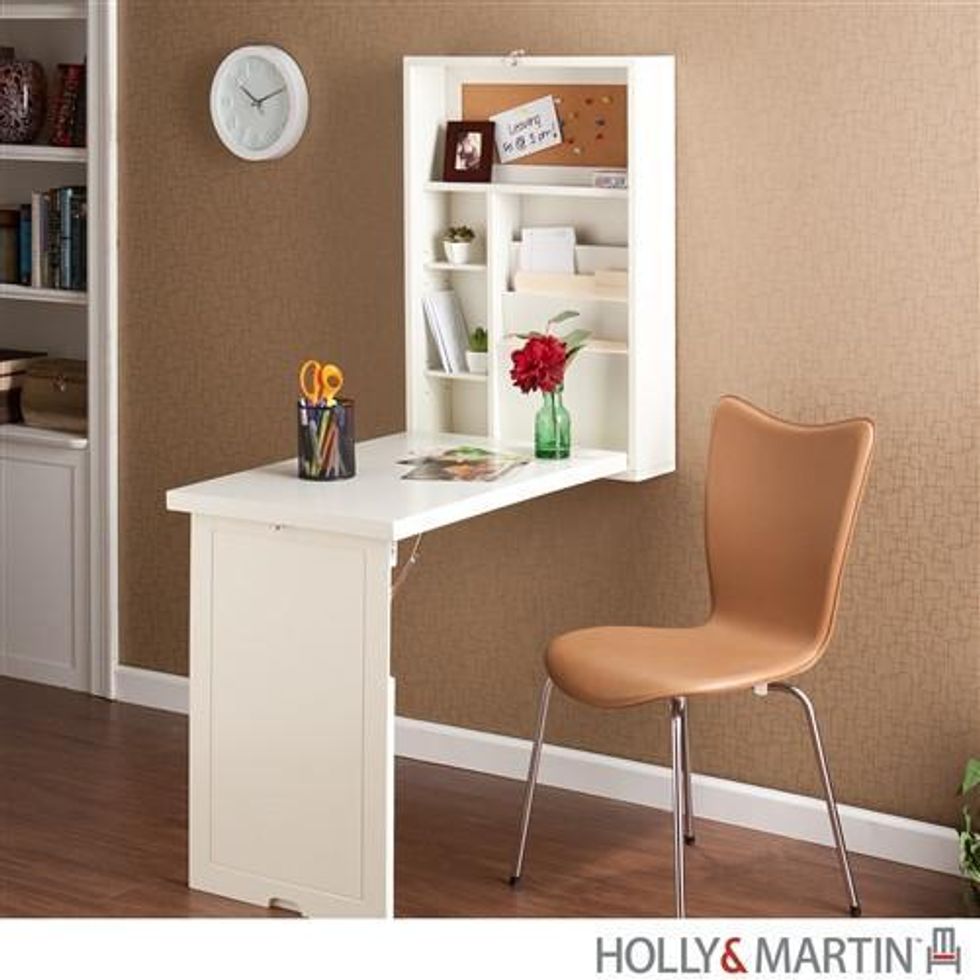 Collapsable wall deskProvided by Computerdesk.com
The Essentials
Printers are always a pain to store because they can be unsightly! I solved this problem by getting the HP Envy since it's sleek and less bulky than most. Instead of overcrowded my workspace with my printer, I opted to put it in the closest so it's hidden. Instead, I used the storage space in my desk for other essentials like a stapler, tape dispenser, and decorative jars for pins, paper clips, and more. I love the rose gold and acrylic trend! Check out this adorable collection at Staples by Insten.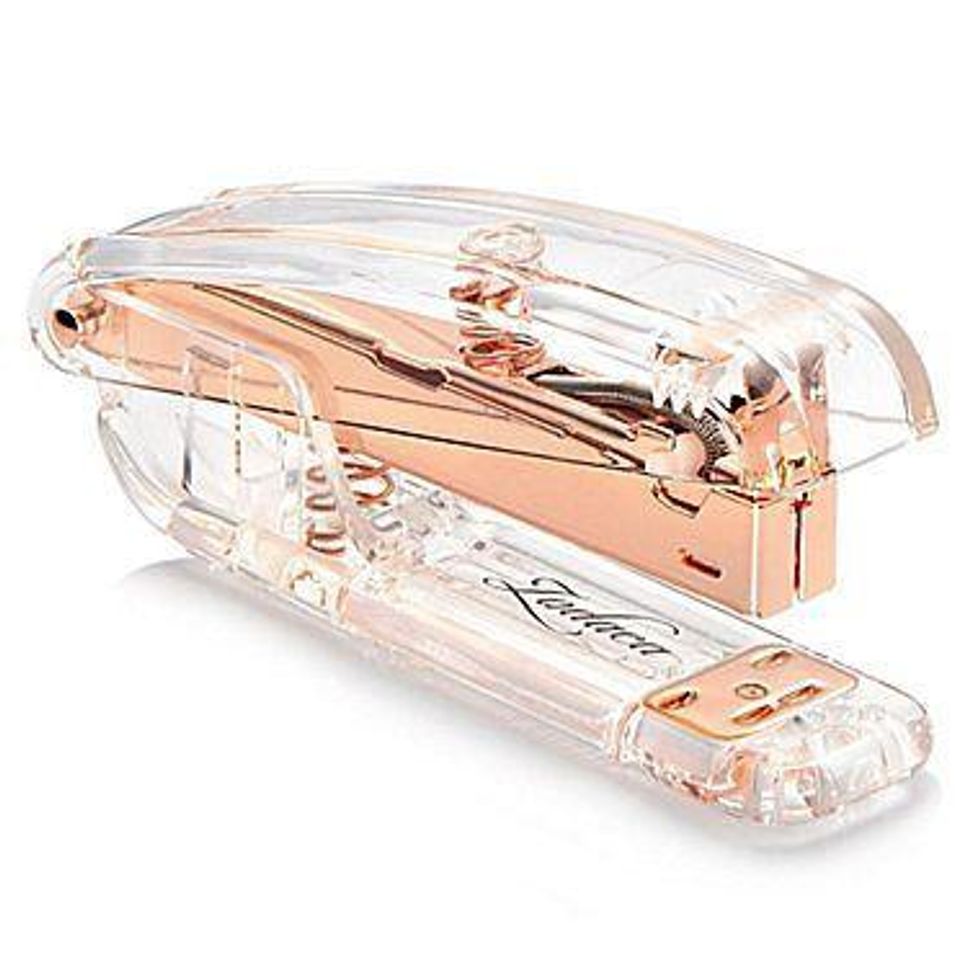 Rose gold and acrylic stapler from collection by Insten.Provided by Staples.com
If you're really starting fresh and purchasing a new computer, I suggest a MacBook Air. I love my Air because I can stash it away easily since it's so thin. Save more storage space by using a calendar that lays flat on your desk. I love this one by Paper Source!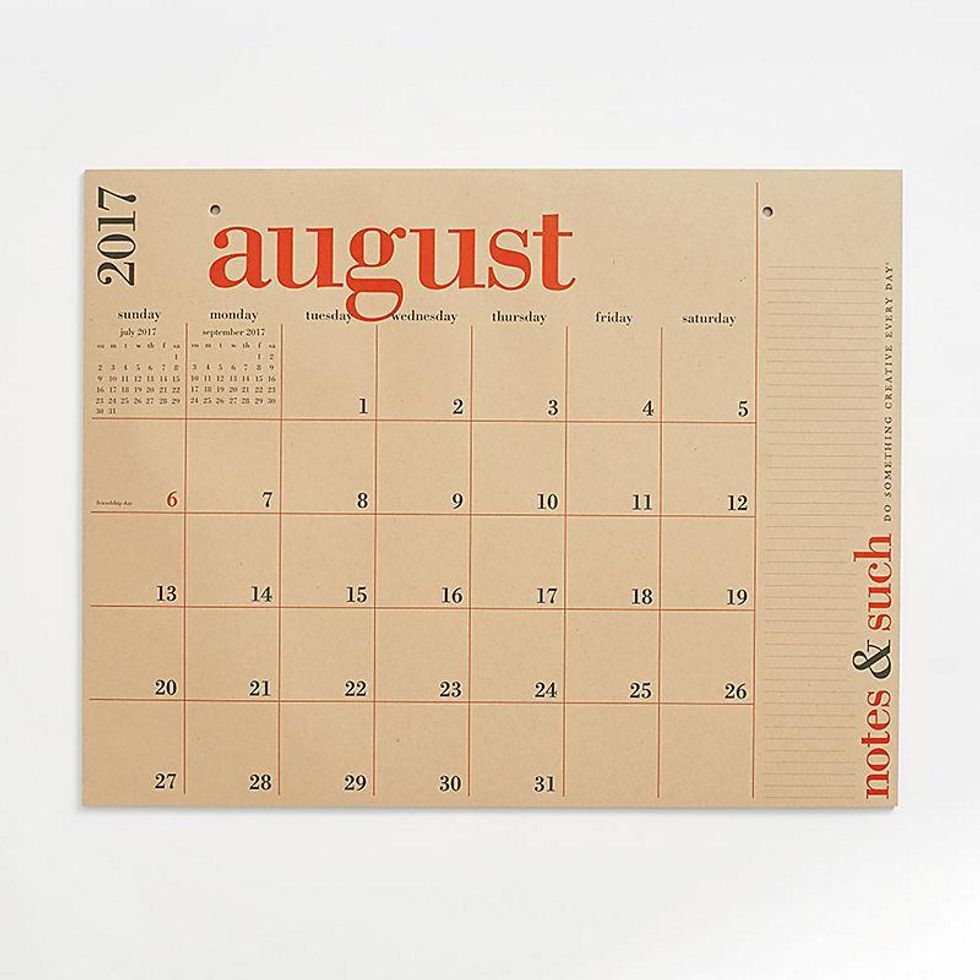 Cute desk calendar Provided by Papersource.com
Inspiration
Lastly, but most importantly, make sure your small space is decorated to motivate and inspire you. Aesthetic is everything when it comes to creating a productive work environment. Try stashing a little bit of your favorite candy in your storage space to reward yourself on a busy work day. My very favorite part of my workspace is my inspiration board. I like to make a new one every six months or so as my goals and aspirations evolve. I use old magazines and books to cut out photos of some of my role models like Beyoncé, Ariana Grande, Emma Watson, and Malala Yousefzai. I love searching for power statements and mantras that excite me and including them in my board too. I used a frame from target and pasted a bunch of different motivational sayings and photos to the backing. Check out some of my favorite photos and mantras below!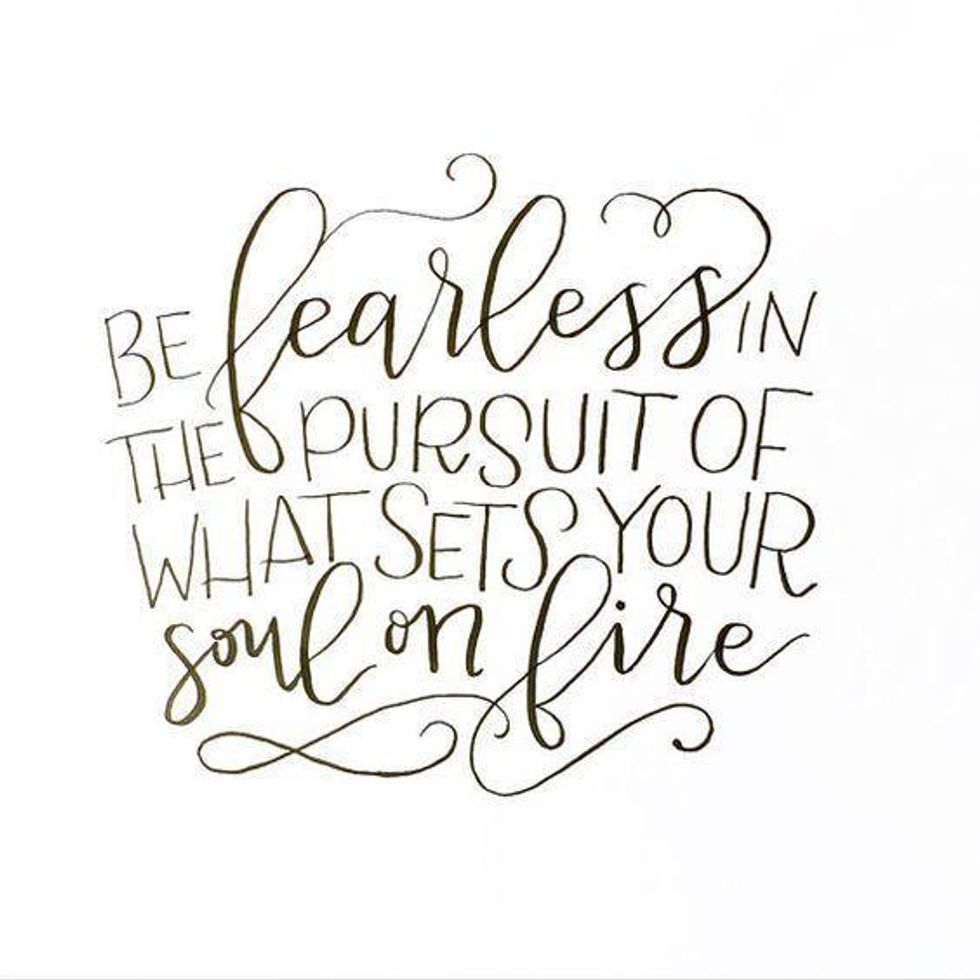 Favorite quoteProvided by Pinterest.com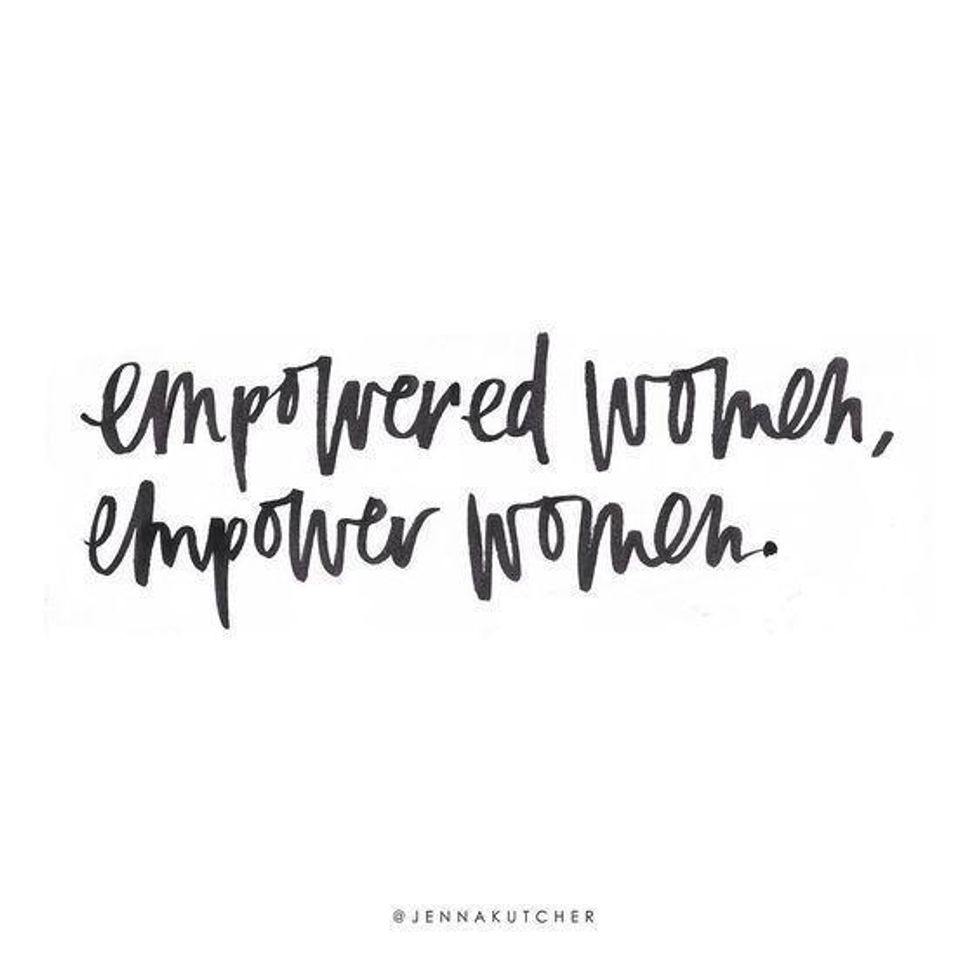 Favorite quoteProvided by Pinterest.com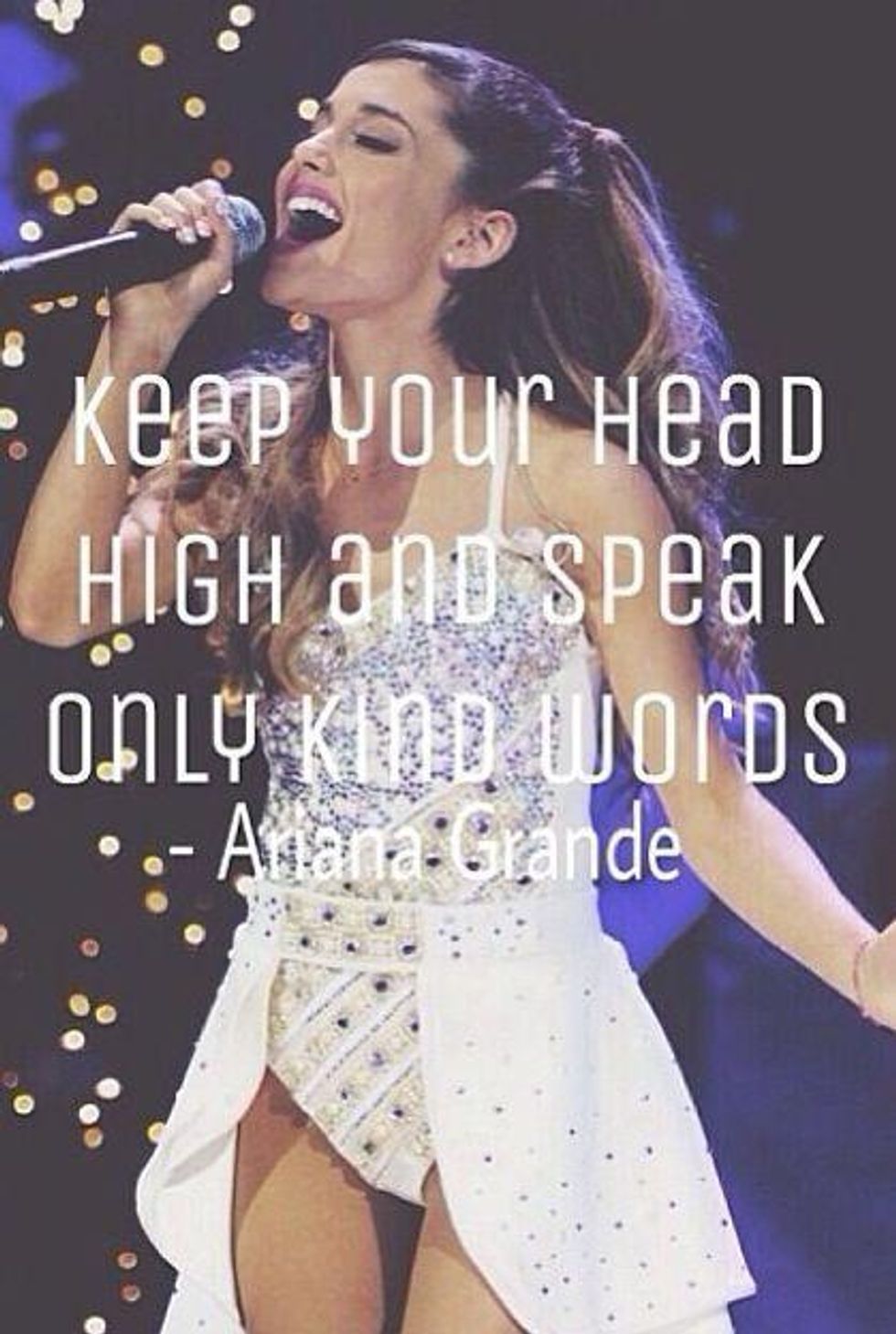 Ariana GrandeProvided by Pinterest.com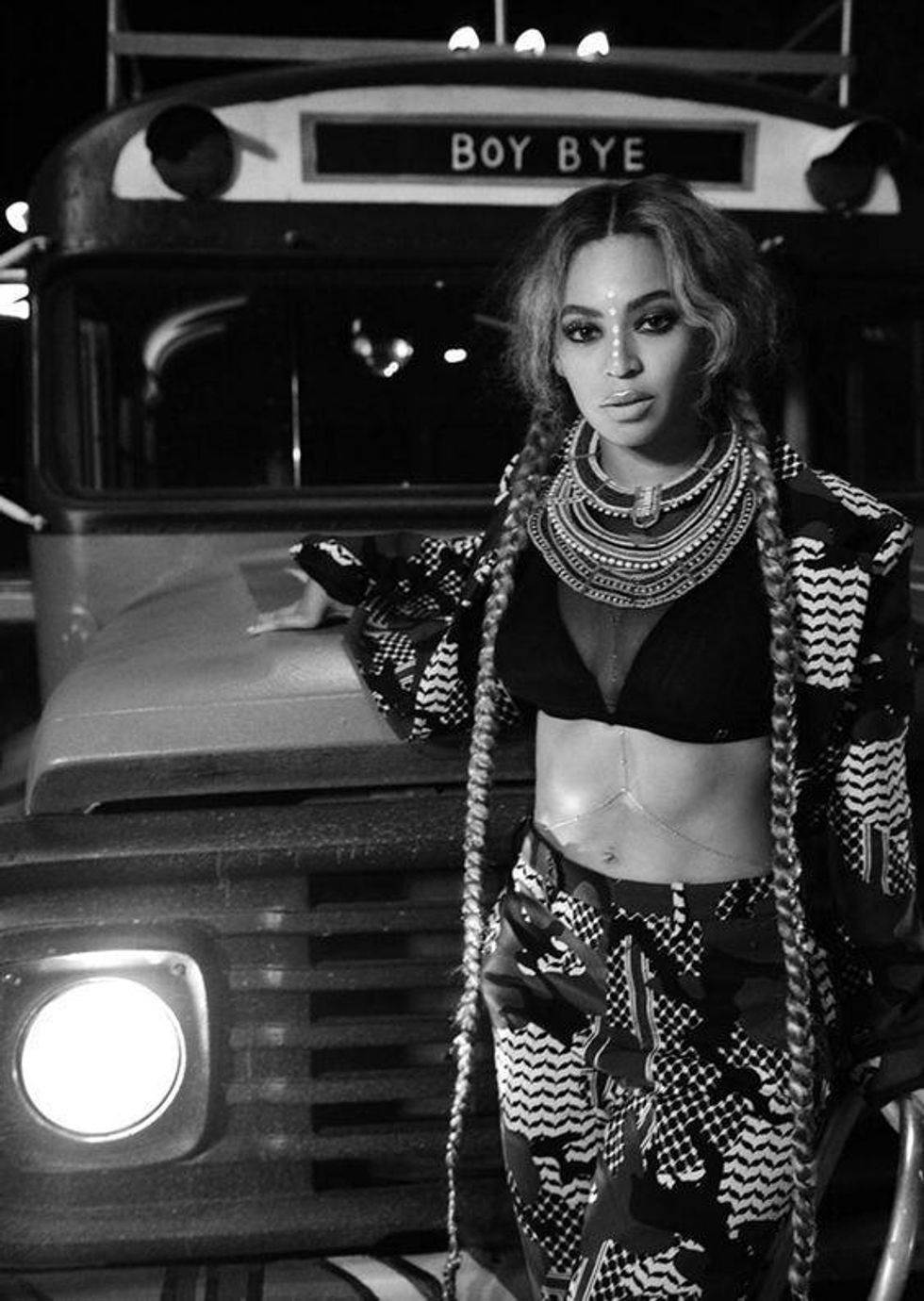 Queen BeyProvided by Pinterest.com