The best way to block out light and get the best sleep possible.
Sleep is one of the most important factors in your health. If you don't get enough sleep, you could have trouble processing information and even lower your immune system. Whether you're at home or traveling, finding the right tools to help you get a good night's sleep is essential. Sleep masks are designed to block out light so you can sleep anywhere, anytime. It's a great thing to have while traveling across multiple time zones or when the lights outside your window at home are just too bright. Here are some of the best options for you.

1. Best overall: Alaska Bear Natural Silk ($15)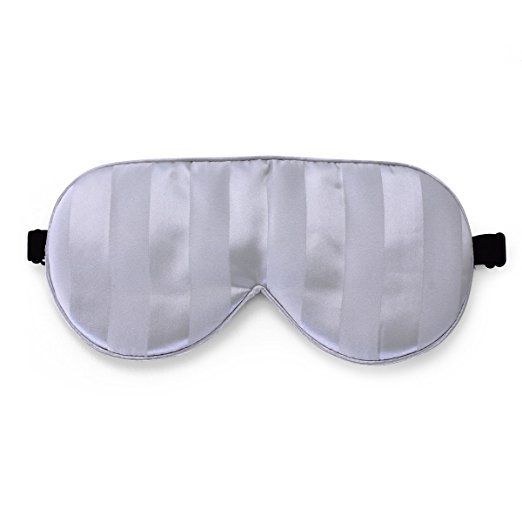 Alaska Bear Natural Silk MaskAmazon.com
This lightweight pure silk mask gets the job done. Alaska Bear is an affordable, comfortable mask that blocks out light — even from bright sources. The mask is comfortable and breathable. You don't have to tighten it too much for it to be effective. The strap is an adjustable elastic that allows you to pick the fit you need. Not having a velcro strap is a great feature for those with long hair. No need to worry about getting it tangled up. If all you're looking for is a comfortable sleep mask, this one is your best bet.

2. Best for travel: Everest Essentials ($17)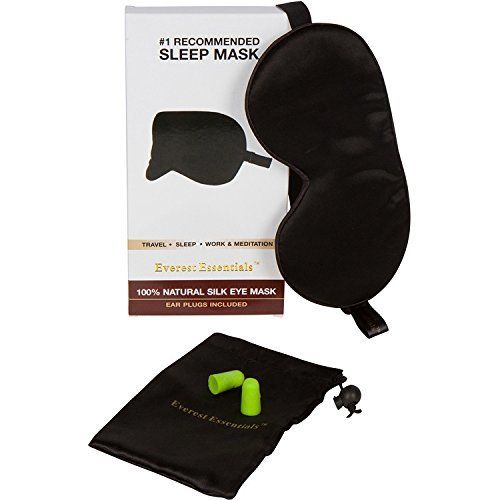 Everest Essentials Mask Amazon.com
The Everest Essentials mask is similar to Alaska Bear. It's made from a soft, silk fabric that settles comfortably against your face. There's no velcro, the straps are very easy to adjust, and will fit a wide range of head sizes. The perks for travel come with the packaging. The mask doesn't come by itself but includes a travel case and a pair of earplugs. It's all the tools you need to find some sleep on a flight or in an unfamiliar environment. The mask is also malleable and can conform to almost any face shape. Overall, this mask is a great budget purchase if you're looking for traveling essentials.

3. Best style: Bucky 40 Blinks Luxury Ultralight Sleep Mask ($13)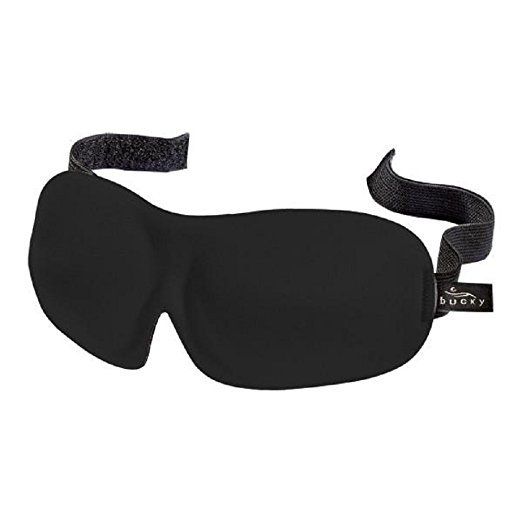 Bucky 40 Blinks MaskAmazon.com
If you want to sleep in style, Bucky 40 Blinks is for you. This mask comes in more than 20 colors and patterns in a wide range of fashion styles. Having a unique look lets you easily identify your mask and can help you easily locate it should it ever be misplaced. The mask is made of polyester polyurethane foam that is smooth, light, and comfortable to wear. If you want a little personal taste in your mask, this is the way to go.

4. Best contoured: Bedtime Bliss ($13)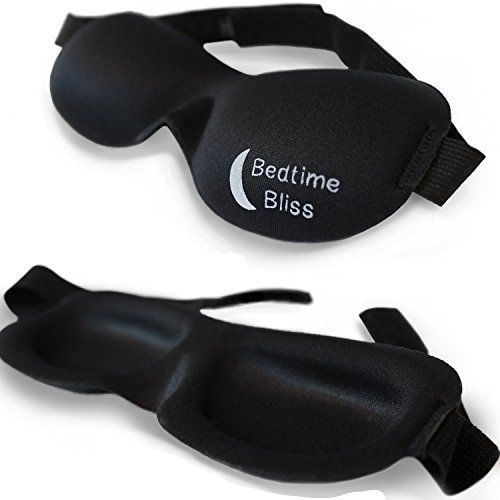 Bedtime Bliss MaskAmazon.com
Contoured masks are shaped to effectively block out light. The Bedtime Bliss mask is no exception. The contoured style leaves plenty of space between your eyes and the mask. Your eyelids and lashes will have room to move and adjust and won't be smashed down by the mask. This makes for a very comfortable fit for sleep in all kinds of weather and for long periods of time. If you feel claustrophobic or just want some room to adjust, this mask is the best for you.

5. Best for headaches: IMAK Eye Pillow ($13)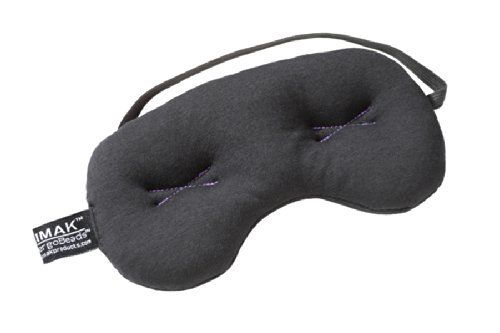 IMAK Eye MaskAmazon.com
Blocking out light makes for a good sleep environment, but can also help cope with migraines and headaches. The IMAK Eye Pillow also provides acupressure and cooling to the area around your eyes. The mask is heavier than others, which might be a comfort in and of itself. To get the cooling effect, you'll have to leave it in the fridge or freezer for a little bit. The mask should stay cool for 20 to 30 minutes. If you suffer from headaches or migraines, this mask can help alleviate some of the symptoms.

Sleep is an essential factor in your health. Sleep masks can help you find the peace you need to catch some z's during a trip or in an unfamiliar environment. They can also be useful if you suffer from migraines or maybe even work the night shift. Take control of your sleep with your own sleep mask.