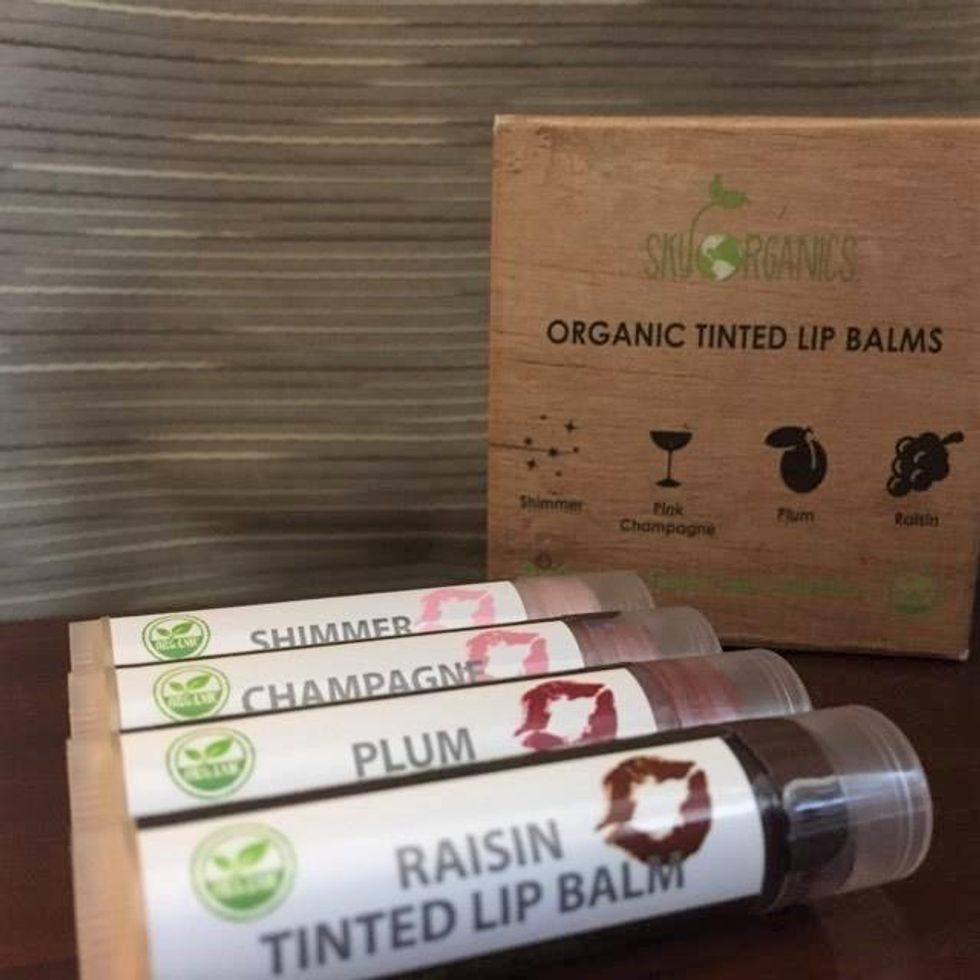 Sky Organics tinted lip balm
No chemicals or cruelty needed for plump, happy lips!
I'm not a woman who likes to get too fancy on the daily. Whether walking the dog or running errands or even at work, flashy isn't usually what I'm going for. That's not to say I don't like looking nice, though. I don't go for the big statement, but I still like to look good, and that's where something like Sky Organics tinted lip balms really come in clutch for me. They're not overstated, but they give me a little something extra and make me look put together without feeling too put on, while also keeping my lips moisturized and soft all day.
On top of being organic, their product is made from high-quality ingredients and are cruelty free. There are no additives, they're fairtrade, and the only animal product involved in their production is beeswax, and even that comes with a cruelty free stamp of approval. They are made and distributed in the US, and their ingredients list is refreshingly short and full of familiar natural oils, butters, and vitamins.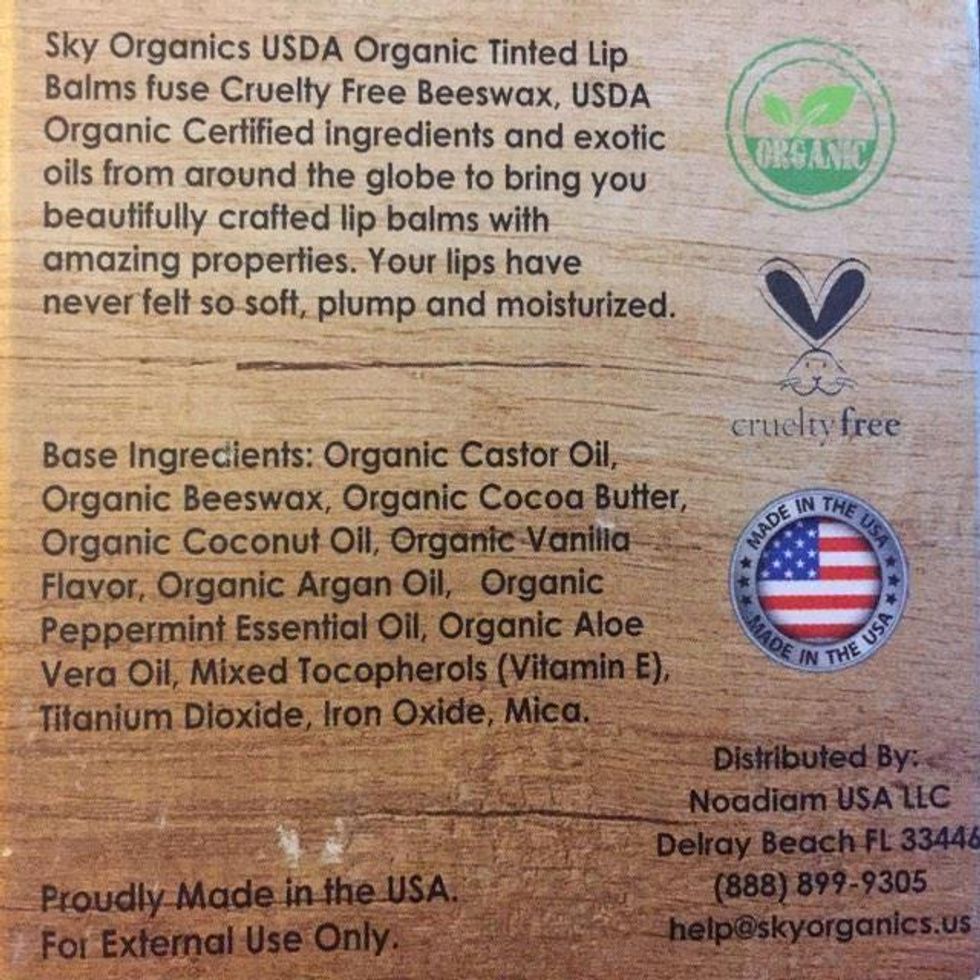 The ingredients list on the back of the box.
You can buy Sky Organic organic tinted lip balms in packs of four for $10.95. At a bit over $2.00 per balm, the price is extremely reasonable considering how long they last, how good they look and feel, and how natural and wholesome their ingredients are. They come in a variety pack with the four different colors, or you can get a pack of four of your single favorite shade. I went for the former, the first time I tried out Sky Organics tinted balms, so I got to try all four of their beautiful shades: Shimmer, Pink Champagne, Plum, and Raisin.

I wanted to show you the muted and classy colors of these amazing lip balms, and to do so, I had two options. Either I could find some professional photos from the brand with models, perfect lighting, and Photoshop, or I could show you what they look like on me, a real woman who is definitely not a model (and with natural lighting and no photo editing to boot). In the end, I decided to go with the latter, because I think it gives you a better idea of what these balms look like on a real person in an everyday situation, and I think that's important when making choices about a quality product. So here's how they look:

Nude lips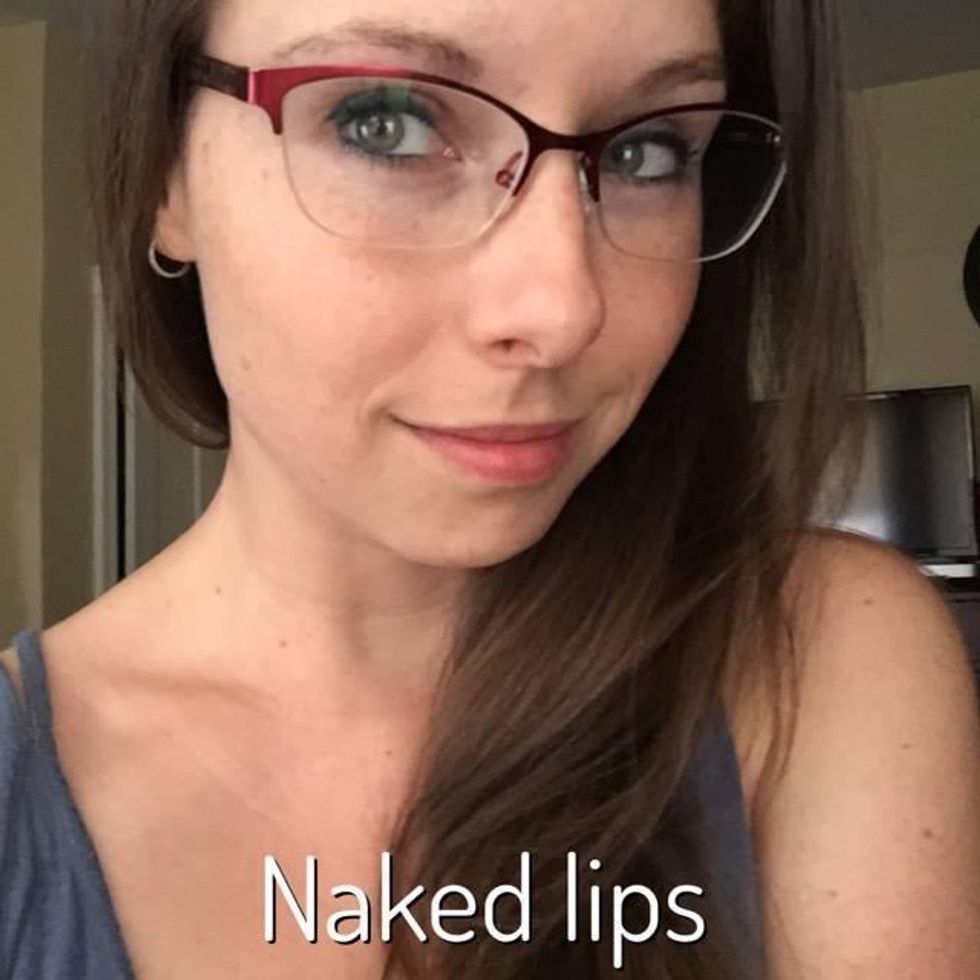 First, here are my natural, balmless lips. They are always a bit dry, more so in winter (in fact painfully so in winter), but even in the summer they're not at their best, so I try to keep them moisturized and healthy with balms when I can. That's where Sky Organics comes in.
Shimmer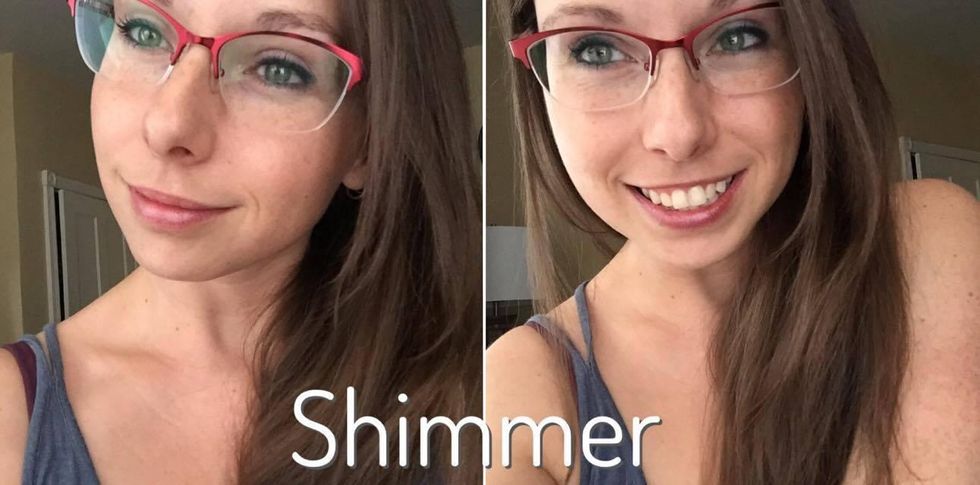 It's very light in color and a little shiny. Like all the Sky Organic organic lip balms, it feels soothing and comfortable on. I personally like my lips to be a little darker, but the color is still really nice and shimmery without grabbing too much attention.
Pink Champagne.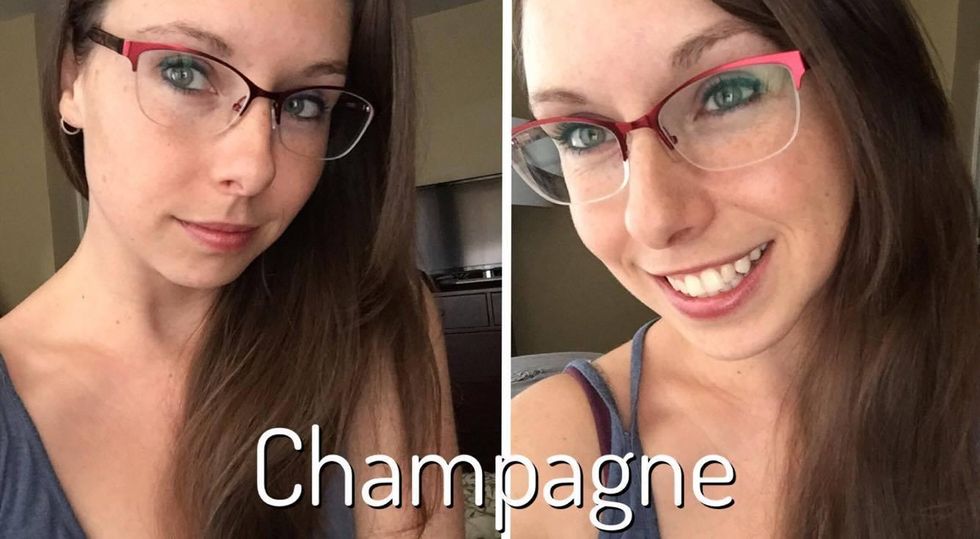 This one is a little darker than Shimmer, but still very subtle. It's probably the closest to my natural lip color, but my lips look healthier have a bit of a shine with this balm on versus when I'm wearing nothing. Of course, my lips also feel a lot more moisturized and soft when wearing this balm as well.
Plum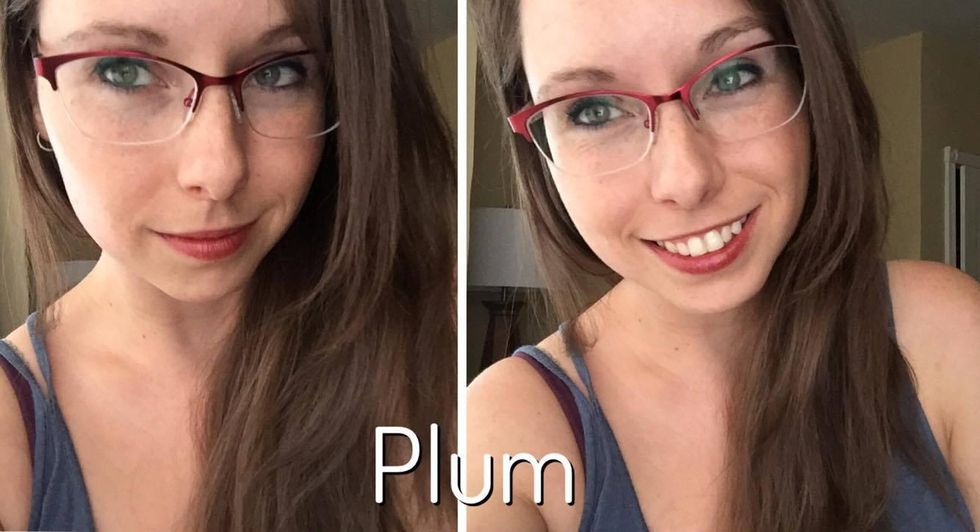 Plum is easily my favorite of the four. I love this color because it's not too dark, but you can still tell it's there. My fiancé says it makes my lips look healthy and shiny, but also makes it seem like this is my normal lip color. Even though it's darker than my naked lips, it looks totally natural, which is exactly what I'm going for. This balm gives my lips a healthy and natural look with a bit of color, and while looks great, it also doesn't seem like I'm wearing lipstick or too made up than I like to be for my day-to-day.
Raisin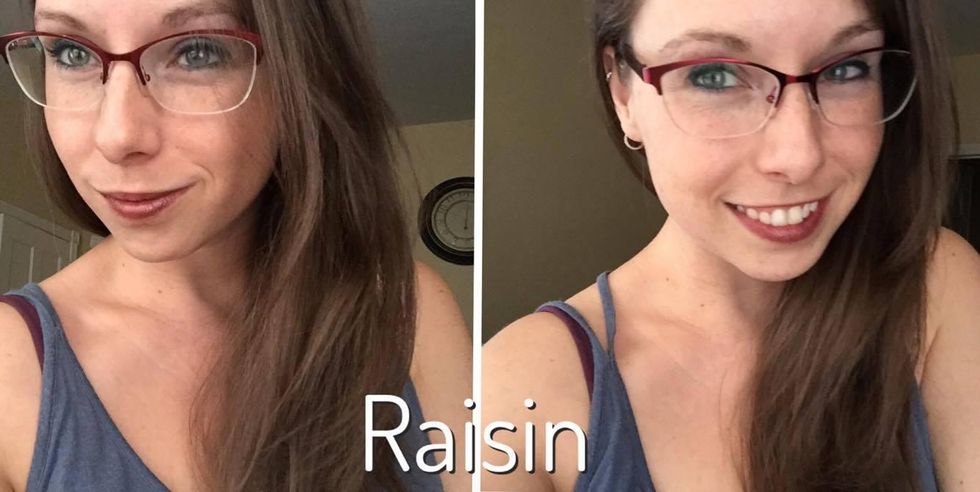 This one is bolder and darker than the others and more conspicuous as well, but still not as flashy as regular lipstick can be. And, unlike lipstick, it won't leave your lips feeling dry or scratchy-- in fact, quite the opposite! I don't think this one's my color, but I can really see it's potential, and it feels so good to have on, I might find an excuse to wear it anyway.
So overall, these balms are some of the best I've ever tried. The combination of color and comfort is unmatched, and the high quality of their manufacturing and ingredients are a real win for me, not to mention the very important fact that they are totally cruelty free.

If you're into tinted balms, Sky Organics tinted lip balms are easily some of the best options on the market.