From messy bun to straight and styled in under five minutes!
It used to take over 20 minutes for me to straighten my hair. Since it's thick and has a bit of a mind of its own, getting it under control involved sectioning it into small pieces and running a straightener down each several times before moving onto the next. Then, Simply Straight's Professional Ceramic Straightening Brush came into my life. I can now fix my hair-- from messy, unbrushed bun to sleek and straight and ready to go out-- in around four minutes!
Here, you can see the brush in action. I washed my hair and put it in a bun without brushing it and let it dry. This is when my hair is at the absolute craziest. Before I get started, though, I turn on the brush for it to start heating up. Since my hair's pretty thick and unruly, I turn it all the way to the max temperature, which is 450 degrees.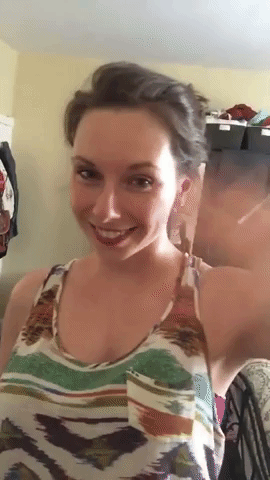 Then, I let my hair down and start brushing out the (many!) tangles.
Once I get it all brushed out, it's time to check on the straightener. Turns out it gets heated all the way up right when I'm ready to use it. Pretty convenient, if you ask me!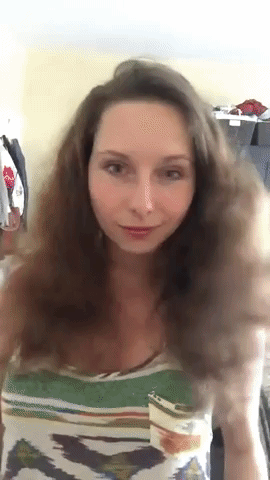 So now it's time to get to straightening. With the tangles out of my hair, the next steps are just to brush my hair with the straightener, but the key is to do it a little slower than usual. The heat has to have time to penetrate your hair, but since it's coming from each bristle instead of flat plates like on a normal straightener, it's effective and much faster than traditional straightening methods.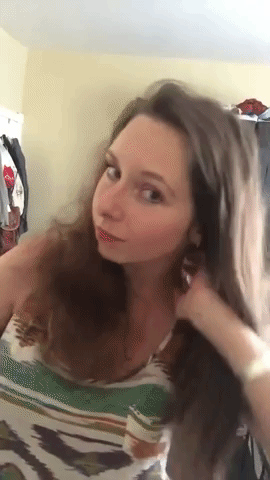 Side one down! The difference between pre- and post-straightening is pretty remarkable, especially since this took very little time.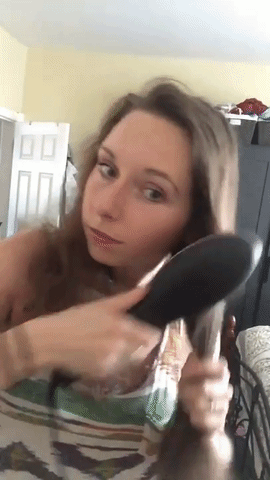 Side two is just more of the same, and, voilà, the finish product is revealed!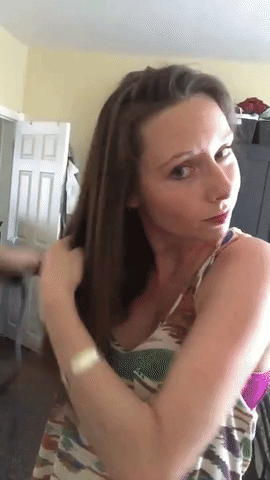 This was achieved with no product whatsoever in about 4 minutes. The Simply Straight Professional Ceramic Straightening Brush is now an indefensible part of my day. Who wants to spend over 20 minutes heating up their hair on a hot summer day? Who wouldn't prefer getting ready and looking just as good with less effort and quicker turnaround? You can get it in the As Seen on TV section of stores like Walmart and Target or at Bed Bath and Beyond or online marketplaces like Amazon. If you like straight hair and are looking for an amazing product that will get you there in under a quarter of the time, this brush is for you. And, if you don't believe me that it's really as quick and efficient as I say, here's the complete, uncut video. From pulling my hair out of my bun to the finished product, the entire video runs 4 minutes and 14 seconds.
So cut down on your prep time and get out in the world faster and fabulously with the Simply Straight Professional Ceramic Straightening Brush!