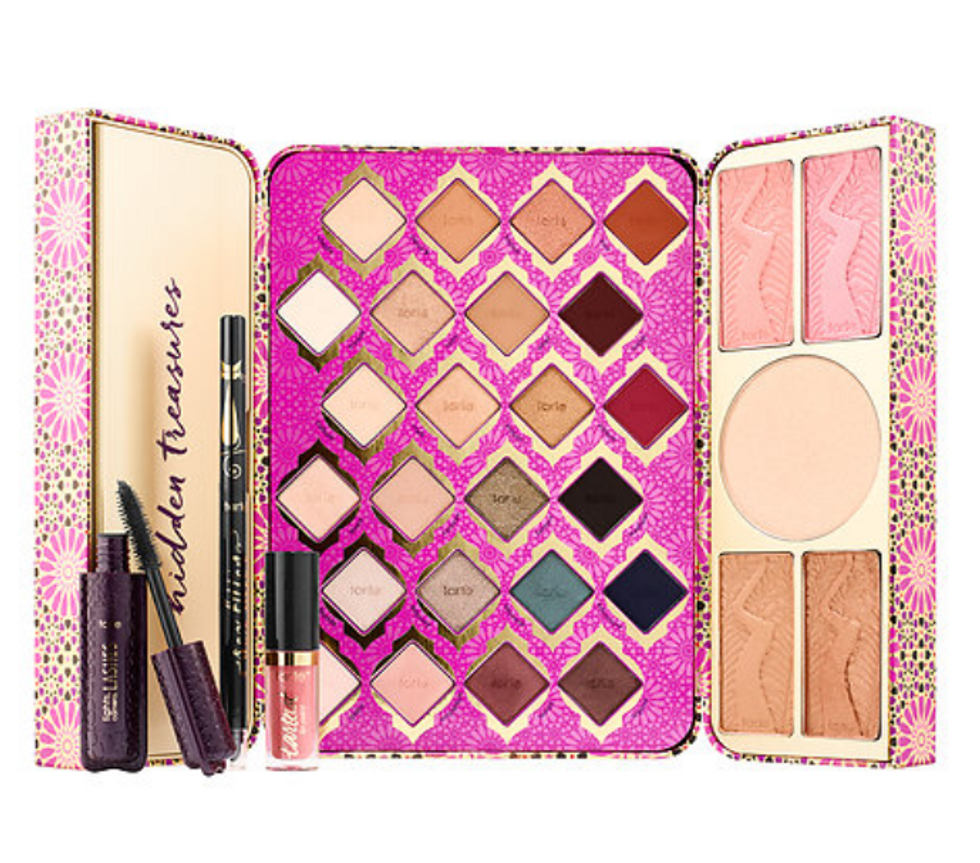 Tarte has created the perfect gift for any makeup lover
Not sure what to get your best friend? This giftset by TARTE will definitely put a smile on her face
It can be hard to shop for the holidays, no matter who it's for. You're always unsure if the recipient would use what you have in mind, even though the rational side of you knows that it's the thought that counts (at least for me). It's never a good feeling giving someone a gift that ends up in the back of their sock drawer. If there's one thing I've come to learn, though, it's that make up will always put a smile on their face - especially if it's as impressive as TARTE's Limited Edition Treasure Box Collector's Set.
With over 24 shades of eye shadow, 2 clay blushes (from a beauty brand known for their blushes), 2 clay bronzers, 1 full-size eyeliner, 1 highlighter, 1 mascara and 1 deluxe lip paint, this giftset is an absolute steal - it retails at $85, with a $433 value. That's a distinct difference, we say. For a gift set with nearly full-sized products, TARTE has outdone themselves with a beautifully curated collection. As they state on the Sephora website: "This set gives a full face of glam with exotic packaging inspired by the tarte team's travels. Inside, you'll find everything you need in one place—a 24-piece eyeshadow palette, warm- and cool-toned blushes, two universal bronzers, and a pearlescent highlighter with all new shades to love. Open the storage compartment to reveal a full-size Sex Kitten Eyeliner and travel-sizes of tarte's iconic mascara and quick drying, Matte Liquid Lipstick."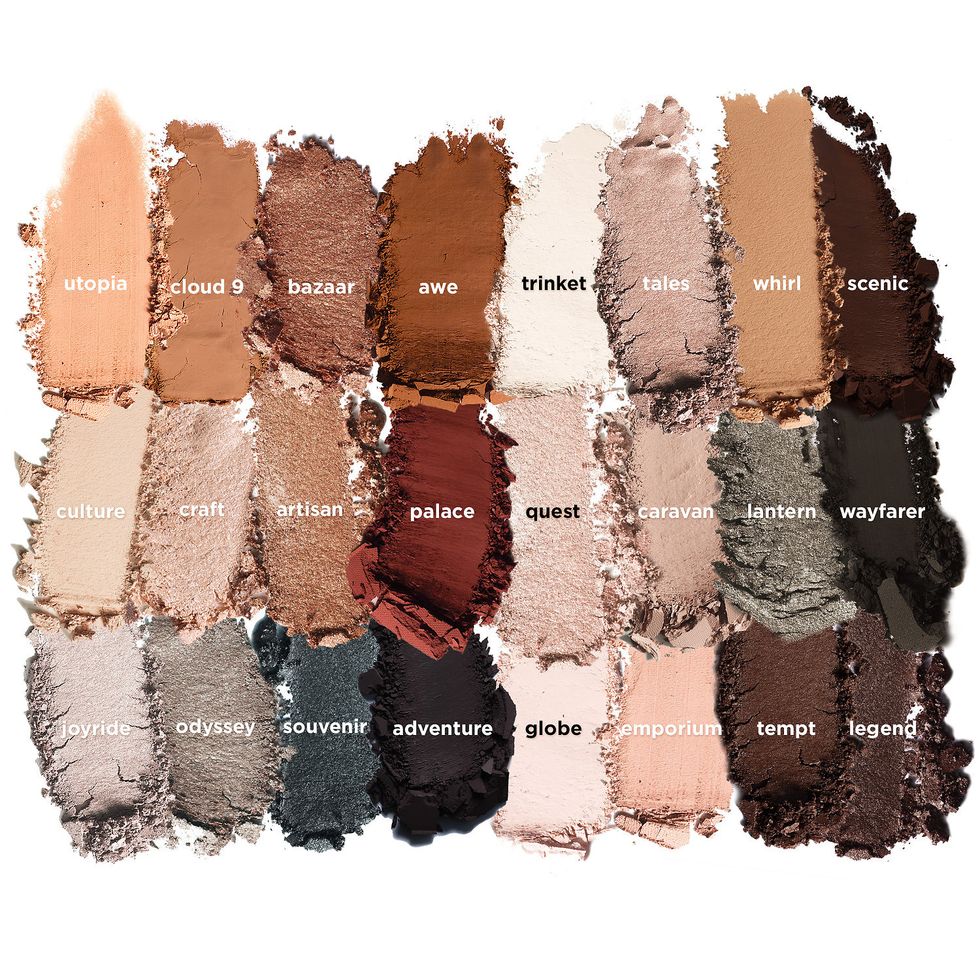 The giftset has beautiful floral packaging, which folds out into three palettes, making it perfect to stow away in your bag for long travels. It has a wide variety of cool-toned and warm-toned shades, from dark chestnut browns, to a crimson red, to metallic blues. I always have a hard time looking at a palette and feeling like I would use all the colors they offer - I always debate if it's worth it, knowing I'd use three out of the six. However, TARTE never fails to deliver when it comes to their eye shadow range. They know the colors makeup loves tend to gravitate towards, something a lot of other beauty brands can't say. The blushes and bronzers offer enough of a difference that I would say this palette would look good on any skintone. The lipstick shade may be too nude of a pink for many, including myself, but it does introduce you to TARTE's amazing liquid lip formula that will leave you running to Sephora to purchase in just about every shade.
As one reviewer puts it best, "I picked this up at the rouge event and I'm so happy I did! The eye shadow colors are really pigmented and blend well. The blushes and bronzers are buildable and the highlighter really shines! This set is perfect for travel, as you have just about everything you need for a full face all in one set. Plus, for everything that's included this is an amazing value. Highly, highly recommend!"