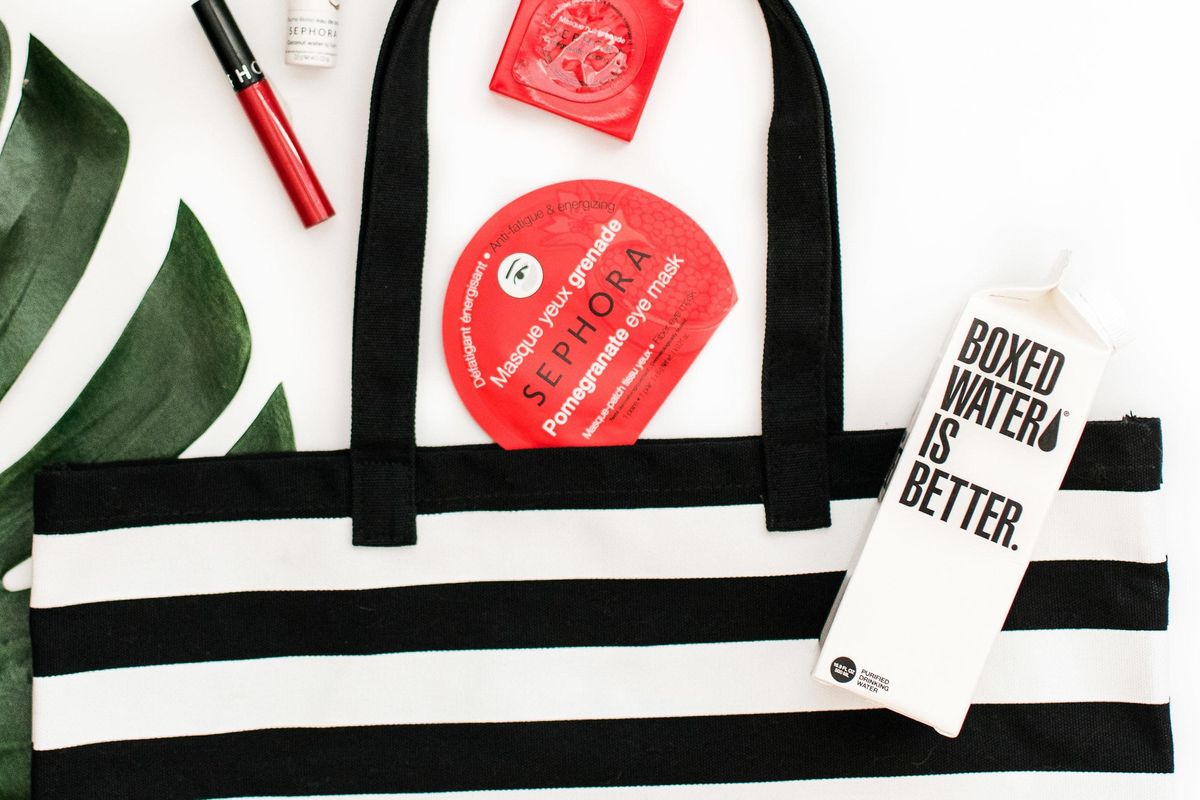 2022 Sephora Holiday Kits That Will Be Sold Out By December
The holiday season really is the most wonderful time of the year. And not merely because of the family events, cozy sweaters, or good food – but because stores roll out their holiday deals left and right. And for most retailers like Sephora, the holiday season preparation begins in September.
---
We're older and therefore wiser this year, which means we're being economically responsible and buying Christmas gifts now.
But…if you aren't looking to shop for others just yet, it's also the perfect time to buy all of the holiday kits for yourself and sample some of the hottest products on the market. How are you supposed to buy gifts for other people if you haven't tried them yourself?
I'm personally obsessed with mini kits and gift sets because they give me a little bit of everything from a brand. After all, it's their job to pack the sets with top products that will suck you into buying even more. I see the scheme, but I fully fall victim nonetheless.
And I'm not ashamed. In fact, a holiday set is a great bang for your buck and I'm going to continue buying them for myself. I mean as a gift. I mean as a gift to myself.
Beware that not all kits are built the same. Some contain only a sampling of minis, while others feature a full-sized product accompanied with a few other minis. Amika, Chris Appleton's Color Wow line, and Sol De Janeiro, are just a few to feature full-size products.
But then, there's the holy grail of holiday sets: the Sephora Favorites. A selection of the hottest products in the beauty industry, bundled and at a fraction of the cost, these are lifesavers come the holiday season. If I had the money, I would've purchased every single one by now.
If you have someone in your life who loves makeup, or you're just looking for yourself, here are some of the hottest kits Sephora is offering this holiday season that will sell out by December.
All products featured are independently selected by our editors. Things you buy through our links may earn us a commission.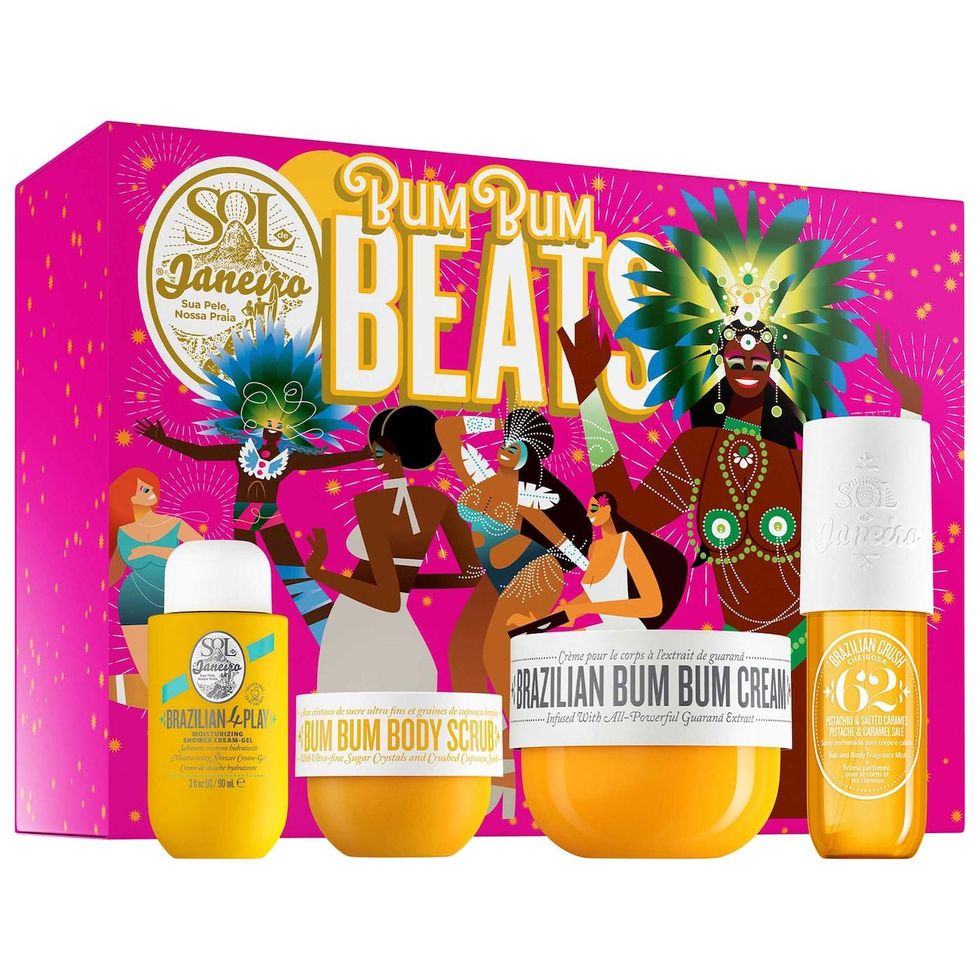 Brazilian Bum Bum Cream is one of the TikTok products that is worth every penny. The coconut-hazelnut scent and luxurious feel make the $45 price tag worth it. This set has a full size Brazilian Bum Bum Cream, Brazilian Crush Cheirosa Spray, and mini Brazilian 4-Play Shower Cream Gel, and Brazilian Bum Bum Scrub. Four products for $68 and you smell amazing? Yes.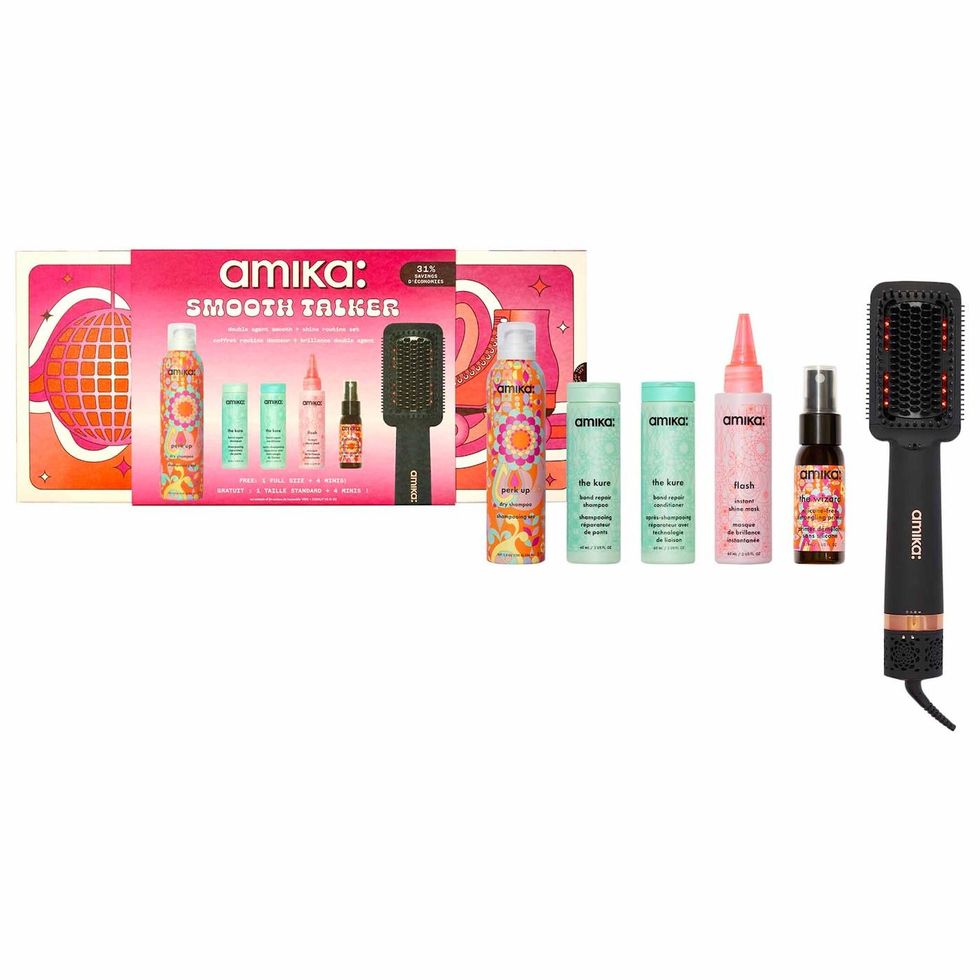 Amika's products are all salon-level quality. This set will give you the ultimate blowout, featuring their Double Agent 2-in-1 Blow Dryer + Straightening Brush, The Kure Bond Repair Shampoo and Conditioner, The Wizard Silicone-Free Detangling Primer, Perk Up Dry Shampoo, and Flash Instant Shine Mask. . I've always wanted to try the Instant Flash Mask that gives your hair ultra shine.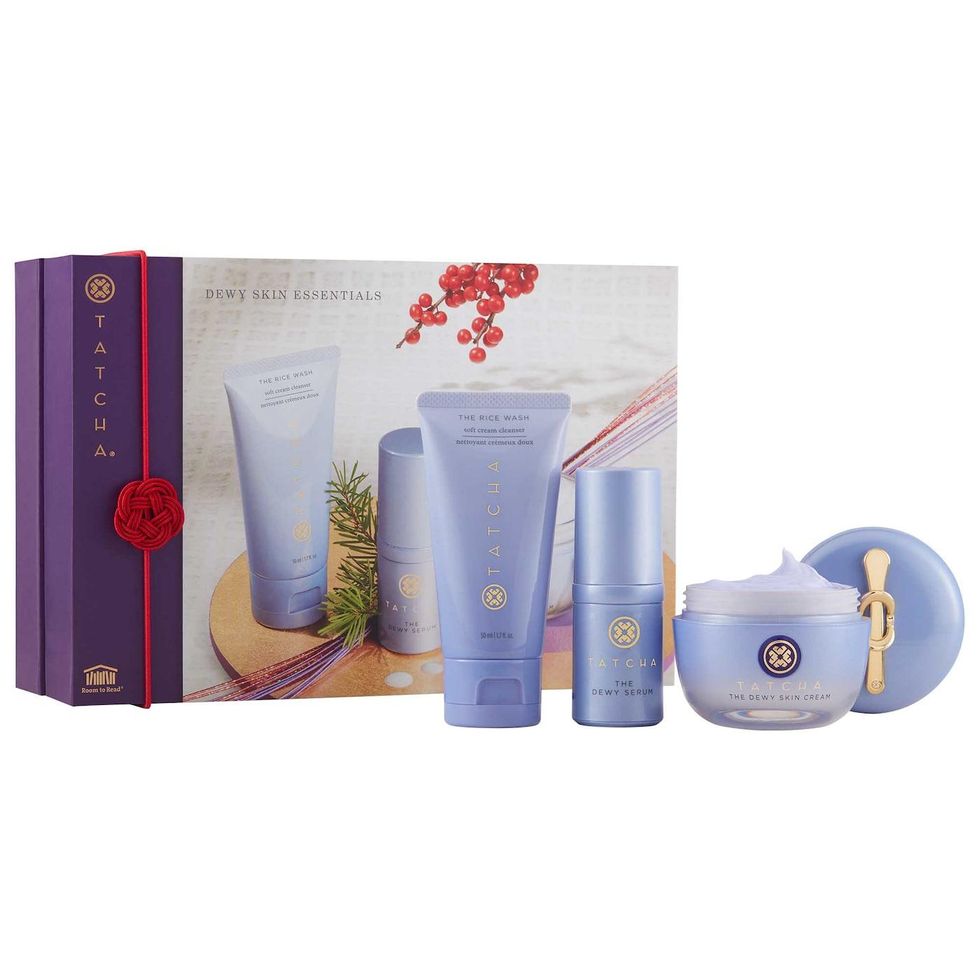 Tatcha has next-level skincare products, but their moisturizers are their hero products in my modest opinion. This kit gives you The Rice Wash Skin-Softening Cleanser, The Dewy Serum Resurfacing and Plumping Treatment, and a full sized Dewy Skin Cream. The packaging is adorable and your skin is bound to glow after a few uses.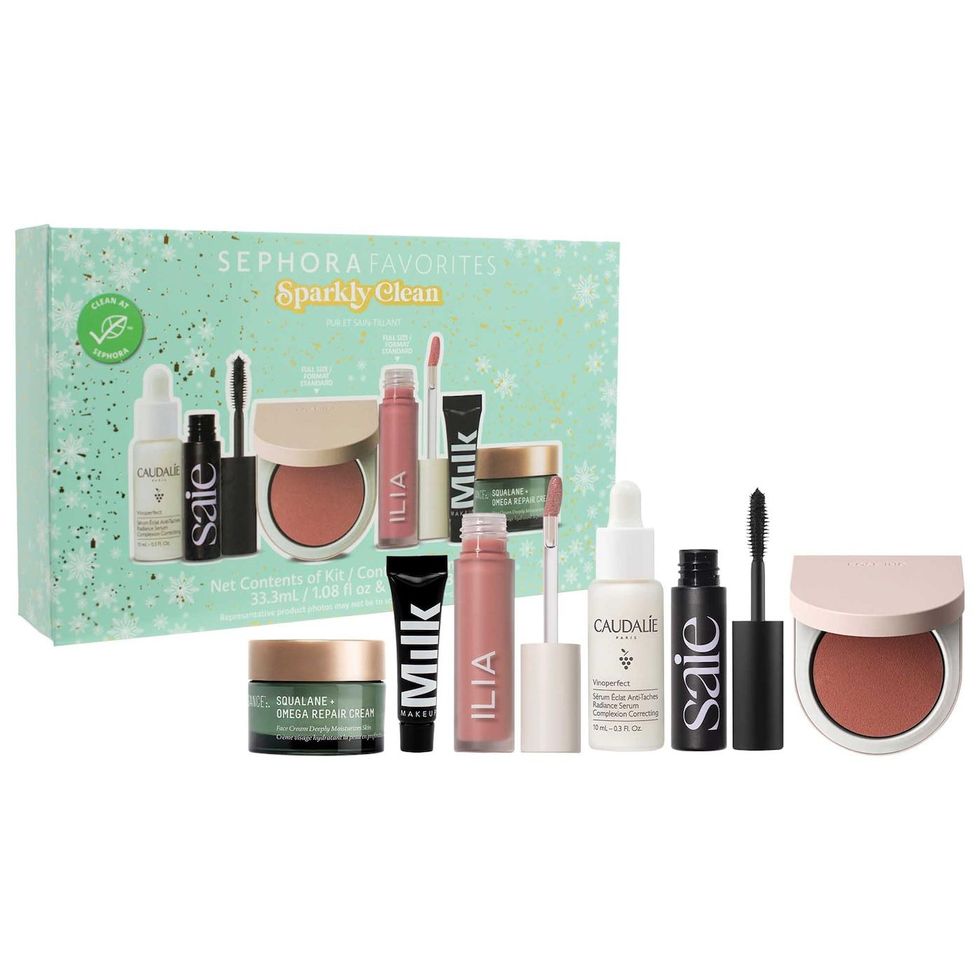 I love a good roundup. This Sephora Favorites set is rooted in clean beauty faves, featuring viral brands like Milk, Ilia, Saie, and Rose Inc:
- Squalane + Omega Repair Cream
- Caudalie Vinoperfect Radiance Serum
- ILIA Balmy Gloss Tinted Lip Oil
-Milk Makeup PORE ECLIPSE MATTIFYING PRIMER
-ROSE INC Blush Divine Radiant Lip & Cheek Color
-Saie Mascara 101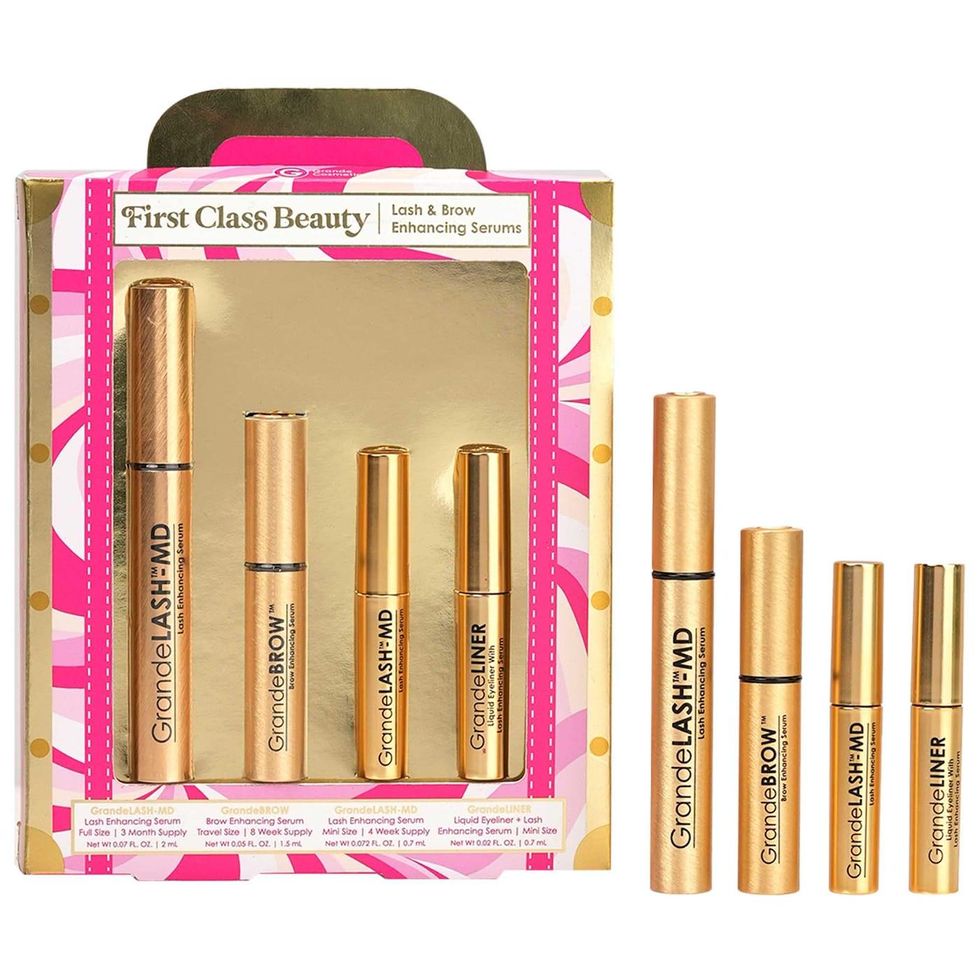 GrandeLash is a lash growth serum on the more affordable side of hair growth serums. It's a cult favorite and a product I will never stop purchasing. The great thing about this set is you can use it all on your lashes, even Grande Brow. It contains a full size GrandeLash and GrandeBrow serum and a mini of both too!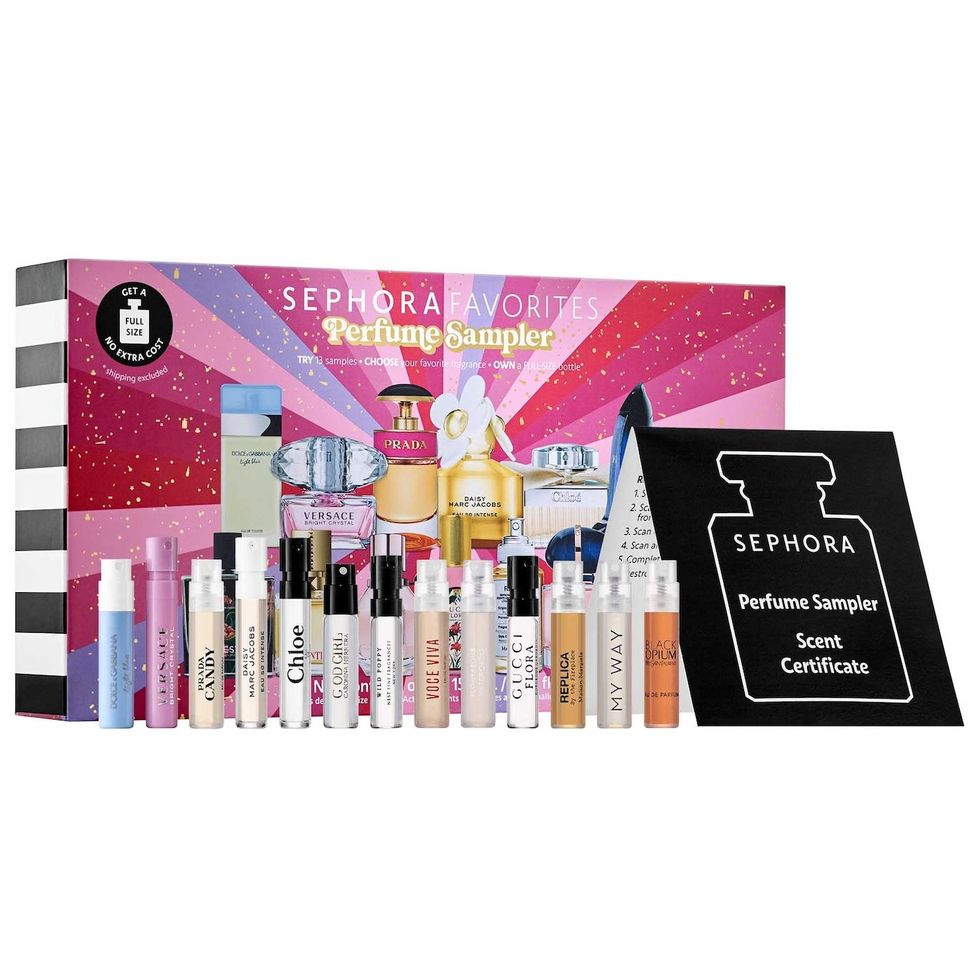 The NARS Orgasm shade is one of the sell-out blushes in stores right now. It's a shimmery, buildable pink and is so long lasting I've had the same bottle forever. This set has all forms of the Orgasm blushes - stick, powder, and liquid.
There are so many perfumes on the market and if you're an online shopper like me, it's hard to know what to look for in a perfume. This sampler makes it easy for me to try the most popular perfumes like Good Girl and Black Opium, and it comes with a coupon for a free full-size of your favorite.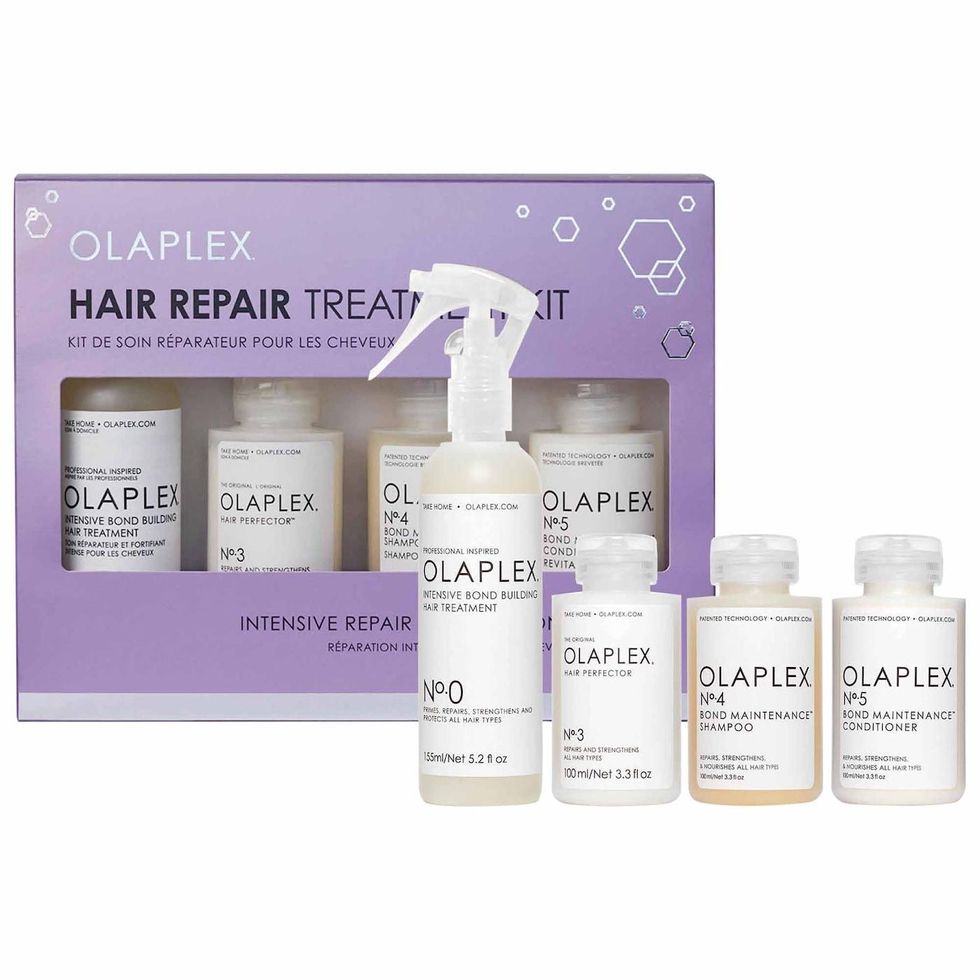 Any salon expert will tell you Olaplex is the real deal. It saves dry, damaged, and broken strands that are seemingly beyond repair. This kit will give you the best of everything to get you started. It contains Olaplex 0 and 3 and a mini shampoo and conditioner set (No. 4 and 5).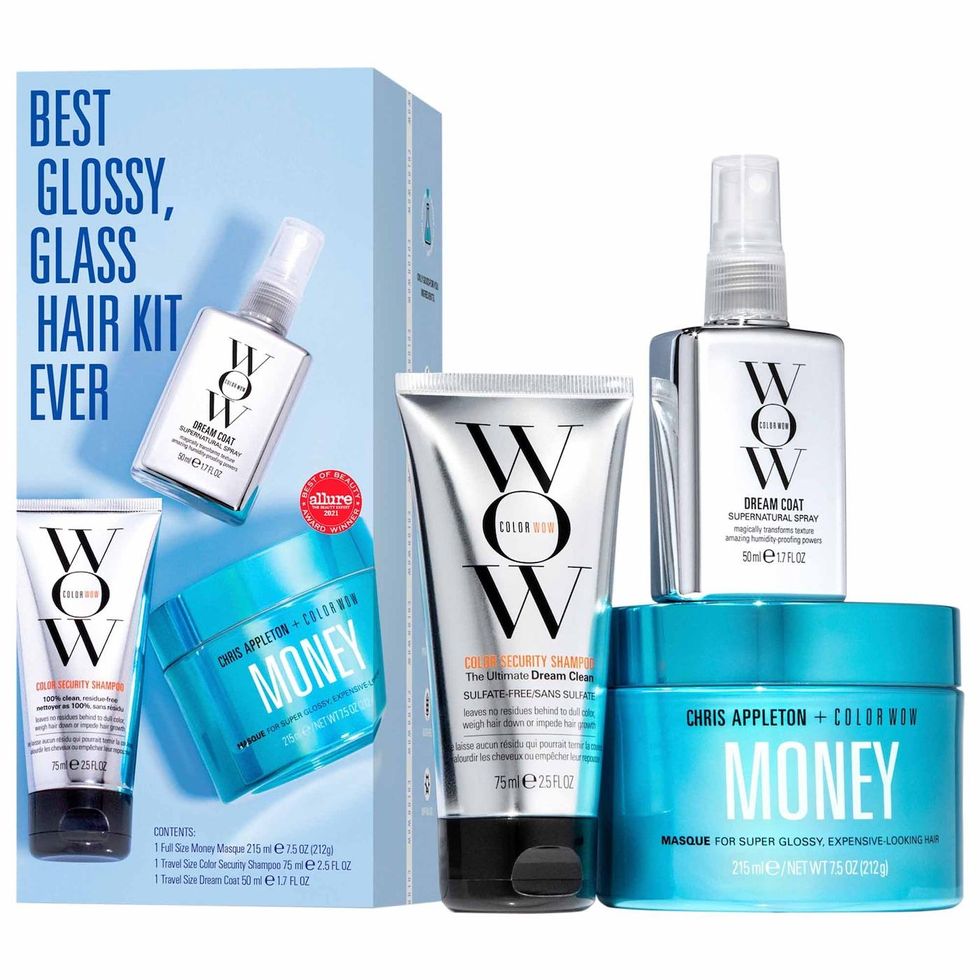 Kim Kardashian's hair stylist, Chris Appleton, knows what he's doing. The Color Wow Dream Coat is the perfect blow dry spray to resist frizz and humidity. After this set, your hair will feel red carpet ready. It comes with a Dream Coat Color Security Shampoo, a Money Mask, and a mini Dream Coat Spray.
Beauty sample kits are gifts that keep on giving throughout the entire holiday season. Skip the individual products and try a few the brands themselves recommend.