Every day it seems like there's a new diet circulating, but one plan that dieticians, environmentalists, and health professionals can agree on is the plant-based diet.
For decades the plant-based diet has been known to reduce stress and increase energy. But it also helps in areas like weight loss, confidence, and even sleep. It can help prevent several kinds of chronic diseases like heart disease, type 2 diabetes, certain cancers, and hypertension.
Environmentally, plant-based diets are leading the charge when it comes to reducing greenhouse gases. "Research shows that meat and dairy products are fueling the climate crisis, while plant-based diets—focused on fruits, vegetables, grains, and beans—help protect the planet."* By lowering the amount of meat and dairy we consume (even just by a little!), we can make huge strides in protecting our planet.
So, we know plant-based meals offer immense health and environmental benefits and have just as much variety as any diet - what's the hold-up?
The benefits (and nutritionists) speak for themselves, but the possibility of not getting enough protein or variety in your diet often deters many people from making the switch. However, vegan meals encompass way more than what you find in salads. Some of your favorite meals or treats may already be plant-based - think Oreos or french fries!
Splendid Spoonis a plant-based meal delivery service with a huge variety of meals ranging from full meals like noodle dishes and grain bowls, wellness shots, smoothies, and more. Unlike other meal kits, Splendid Spoon requires zero prep and comes ready-to-eat. They make eating plant-based easier than ever.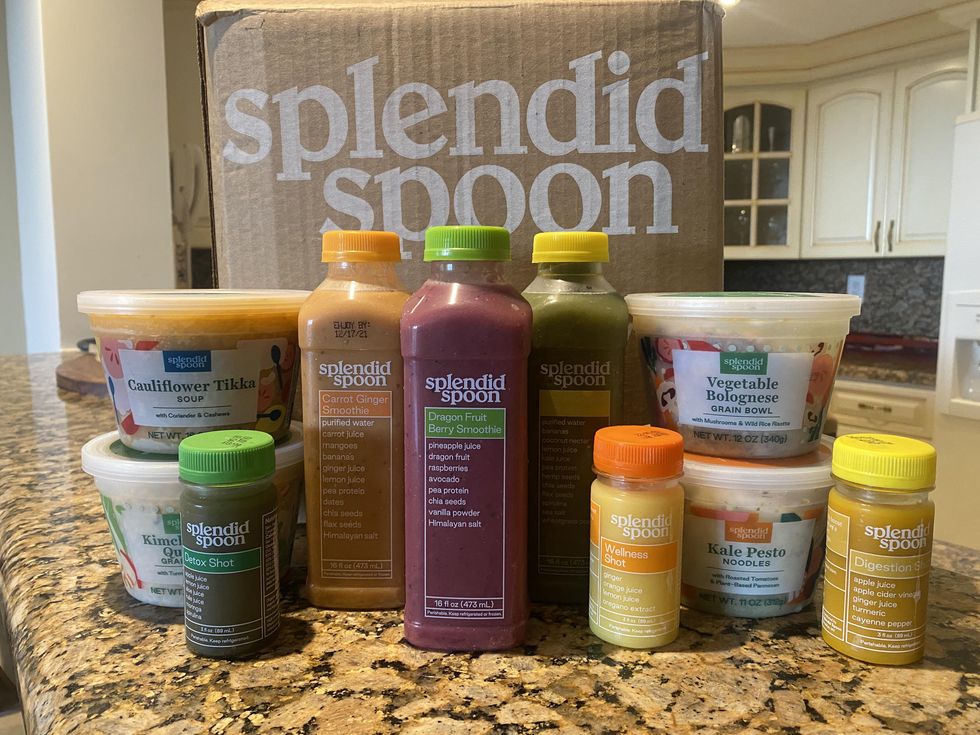 Plant-based meals can run the gambit from mac-n-cheese to tacos, to ice cream and even yogurt. While these may sound like meals that contain some sort of animal product, it's actually not necessary! In fact, most Americans who eat animal products consume far more protein than they need.

Ordering vegan at a restaurant or buying a frozen meal is one thing, but cooking plant-based meals at home can be a whole new challenge in itself. Between reading labels, choosing tofu, and double-checking every ingredient, Splendid Spoon is the perfect solution.
Eating a plant-based diet has actually been shown to save you upwards of $750 per year, and Splendid Spoon is no different.** Their unique subscription plans suit any lifestyle such as Breakfast, Breakfast, Lunch + Reset, Breakfast, Lunch, Dinner + Reset, and other options! The plans start as low as $65 per week and go to $165 depending on your choice.
Their subscriptions offer a robust, flavorful selection of plant-based meals. Each week, simply choose from a rotating selection of 40+ meals (!!!) like a Coconut Curry Rice Bowl or Creamy Butternut Squash Noodles.Some of their best-sellers are the Dragon Fruit Berry Smoothie and the Chocolate Cherry Smoothie.
Mouthwatering meals aside, moving to a plant-based diet is the best thing you can do for your body and the planet. Reduce your carbon footprint, your chance of chronic disease, and your money spent on groceries -- all without leaving the comfort of your home.