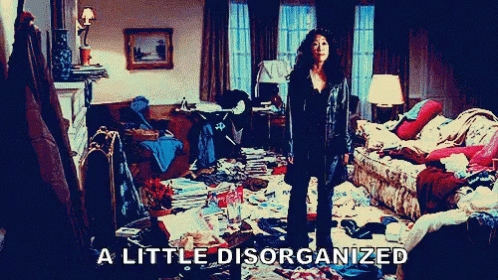 5 Home Organizers That Will Get Your Sh*t Together
Face it: Your life's probably a mess.
Everyone has blind spots in their home–you know, those darkened corners you've trained yourself to never see in order to avoid cleaning. You look away from the layers of dust, spider webs, and knots of old hair and focus on things that matter, like your warm bed and your computer, where you may have spent most of your time the last two months.
Unfortunately, nothing reminds you of those darkened corners like being confined to your home while the world falls apart and then slowly reassembles. You know where the dust bunnies live. You've seen the spiderwebs and feel the phantom tickle of the spiders that wove them on your skin. You've seen the carnage that lies under your bed.
You need room organizers to take back control! Three-tier shelves on wheels? A bamboo organizer? A drawer that actually closes! The life-changing power of putting your sh*t away can revitalize you just in time for summer. Here are some great picks to get you started: