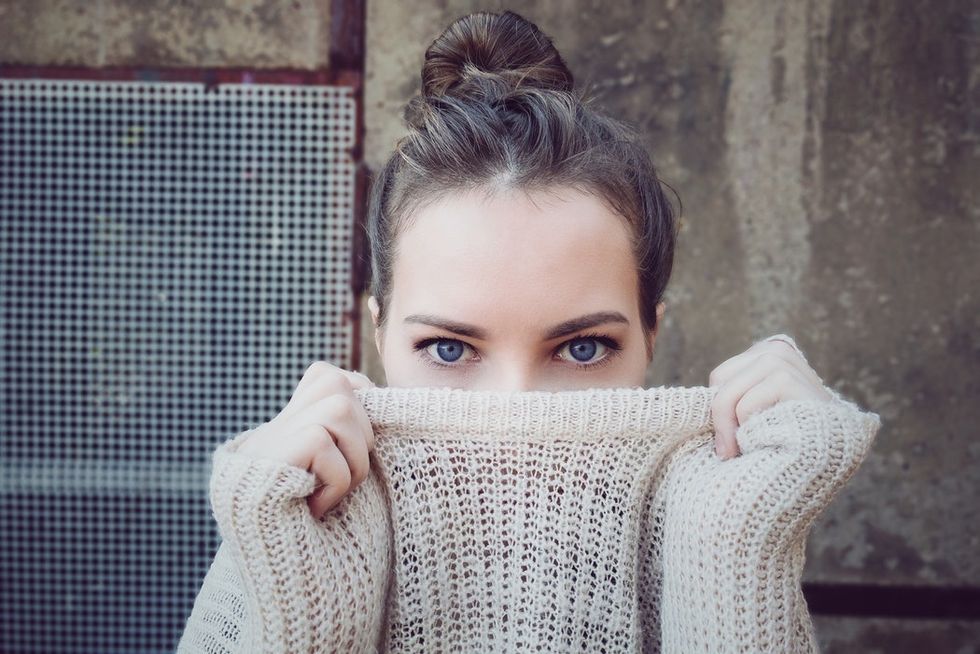 7 Top Products That Can Help Diminish Dark Under Eye Circles
Eye-opening ways to de-puff, brighten, moisturize, and tighten
There's nothing worse than feeling wide awake but your face looks weary and tired. Dreary dark circles and bothersome under eye bags are often an immediate way to tell the world how tired you are. Luckily, there are plenty of simple ways to de-puff, brighten, moisturize, and tighten. Here are seven under eye remedies that will have you looking and feeling better in no time.
Want even more simple tips for combatting dark under eye circles? Read "19 Ways to Help You Get Rid of Dark Circles Under Eyes Easily" from our friends at SleepAdvisor.
Top Serum: StriVectin 360° Tightening Eye Serum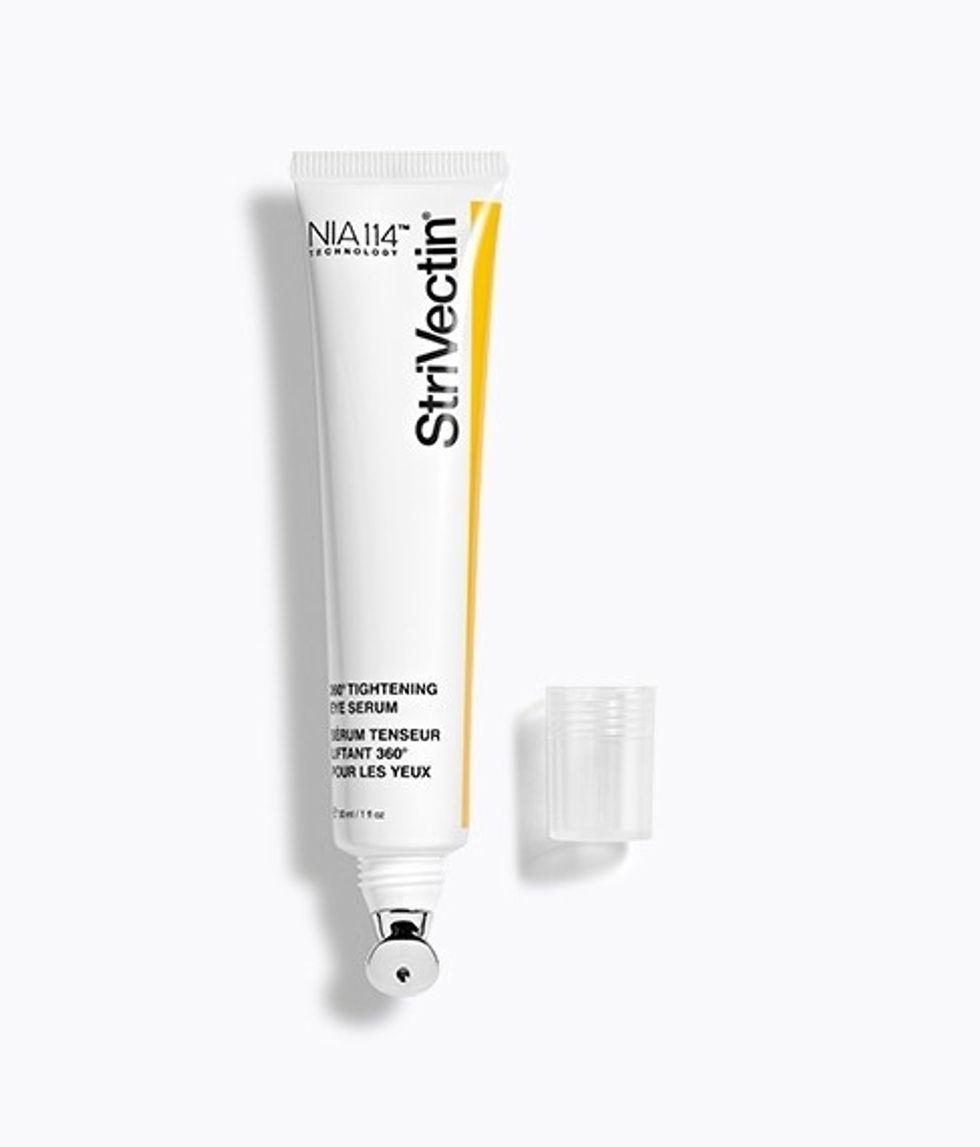 Via strivectin.com
When it comes to serums, a little goes a long way, which is why serums can be so intense and restorative. StriVectin 360° Tightening Eye Serum is like a miracle in a tube, with skin-tightening properties as well as firming abilities, even in this very sensitive area. Hydration is crucial, and this product's cooling applicator feels cool against the skin as you apply the serum which begins to moisturize immediately. Botanicals and caffeine do their thing on that pesky under eye region leaving you blissfully bright-eyed. Slide on and pat into the skin and see how StriVectin turns bags into something beautiful.
Cost: $65.82 for a 1-oz. Tube
Top Gel: Mario Badescu Ceramide Eye Gel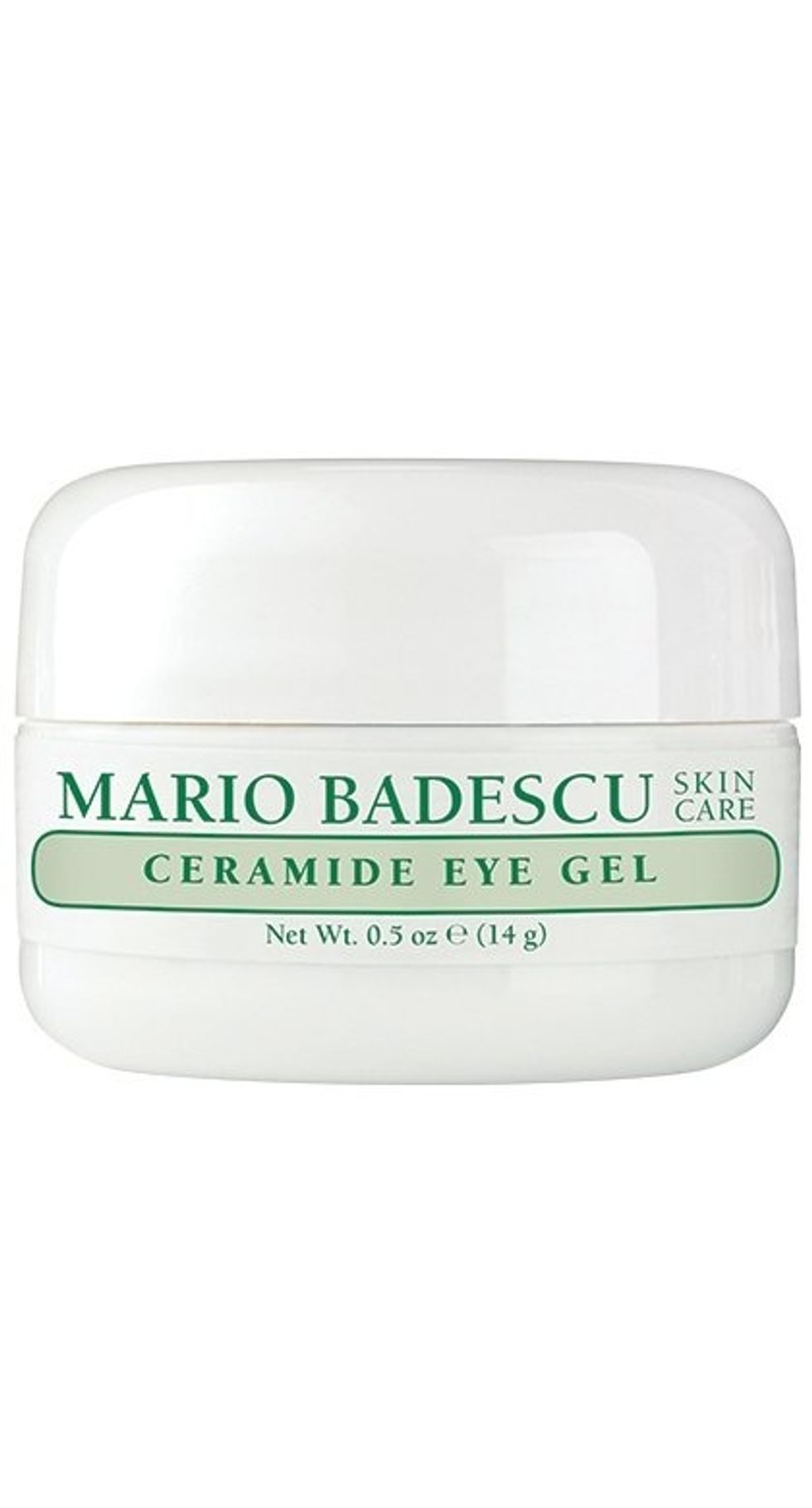 Via mariobadescu.com
Non-greasy and lightweight, Mario Badescu Ceramide Eye Gel is a gem when it comes to de-puffing and hydrating delicate under eye skin. Water-binding ceramides and lecithin moisturize and banish bags as the oil-free formula soaks into the skin. This gel is perfect for using underneath makeup, as it is lightweight and not overly greasy. It's simple to incorporate into your morning makeup routine. If you wake up with puffiness, Mario Badescu's blend will have you looking well-rested by the time you reach the office.
Cost: $18.00 for a 0.5-oz. Tub
Top Corrector: IT Cosmetics Bye Bye Under Eye Corrector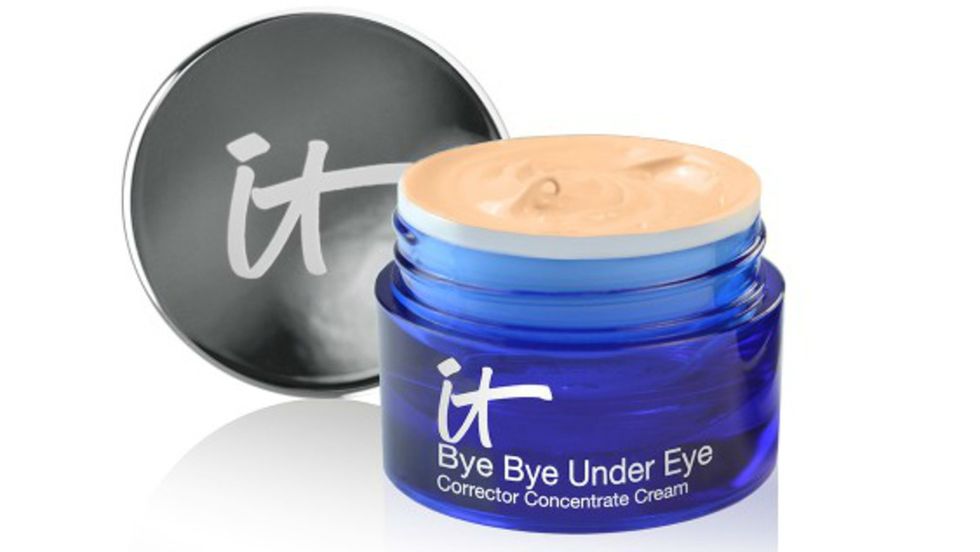 Via fashionista.com
Creamy and tinted, IT Cosmetics Bye Bye Under Eye Corrector is pigmented and concentrated to cover up dark circles by neutralizing the skin tone and adding brightness where you need it most. This moisturizing formula contains cucumber, avocado, green coffee extract, and aloe, as well as collagen and anti-aging peptides, so it covers, while it heals and replenishes. The moist corrector never cakes or flakes and lasts all day for coverage you can feel confident about. Bye Bye Under Eye Corrector comes in five stunning shades.
Cost: $37.97 for a 0.17-oz. Jar
Top Cream: Benefit It's Potent! Dark Circle Eye Cream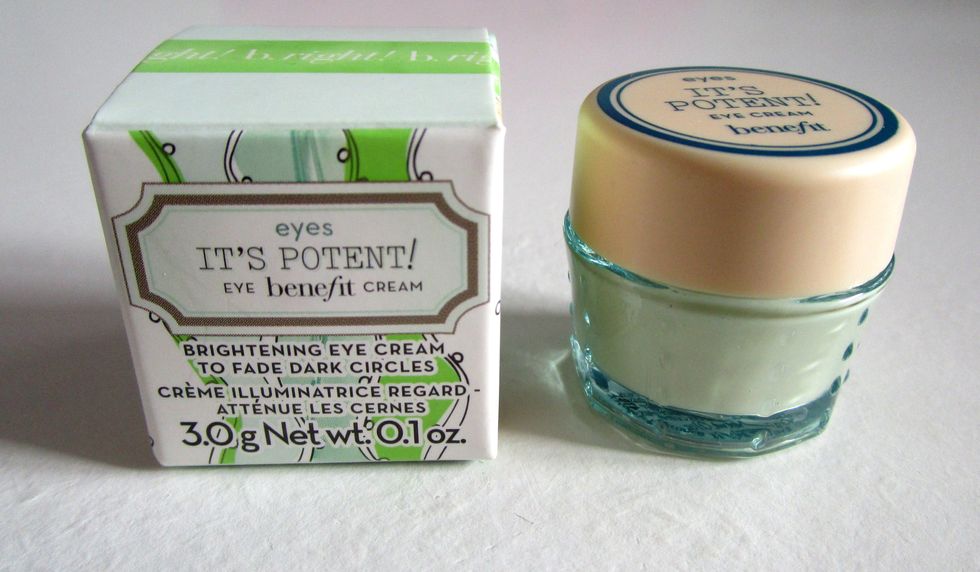 Via stressesanddresses.files.wordpress.com
When under eye issues are problematic, you need something potent to bring out the youthfulness and hydration you may be missing. Benefit It's Potent! Dark Circle Eye Cream does just that, thanks to its peptide complex which restores firmness and elasticity and fades dark circles in the under-eye area. This cream also protects the skin from free radical damage with the use of botanical and loquat extracts. Rich and moisturizing, this cream is still lightweight enough to wear during the day, even underneath foundation or concealer. The cute container is a perk, too!
Cost: $34.00 for a 0.5-oz. Jar
Top Balm: Boscia Super-Cool De-Puffing Eye Balm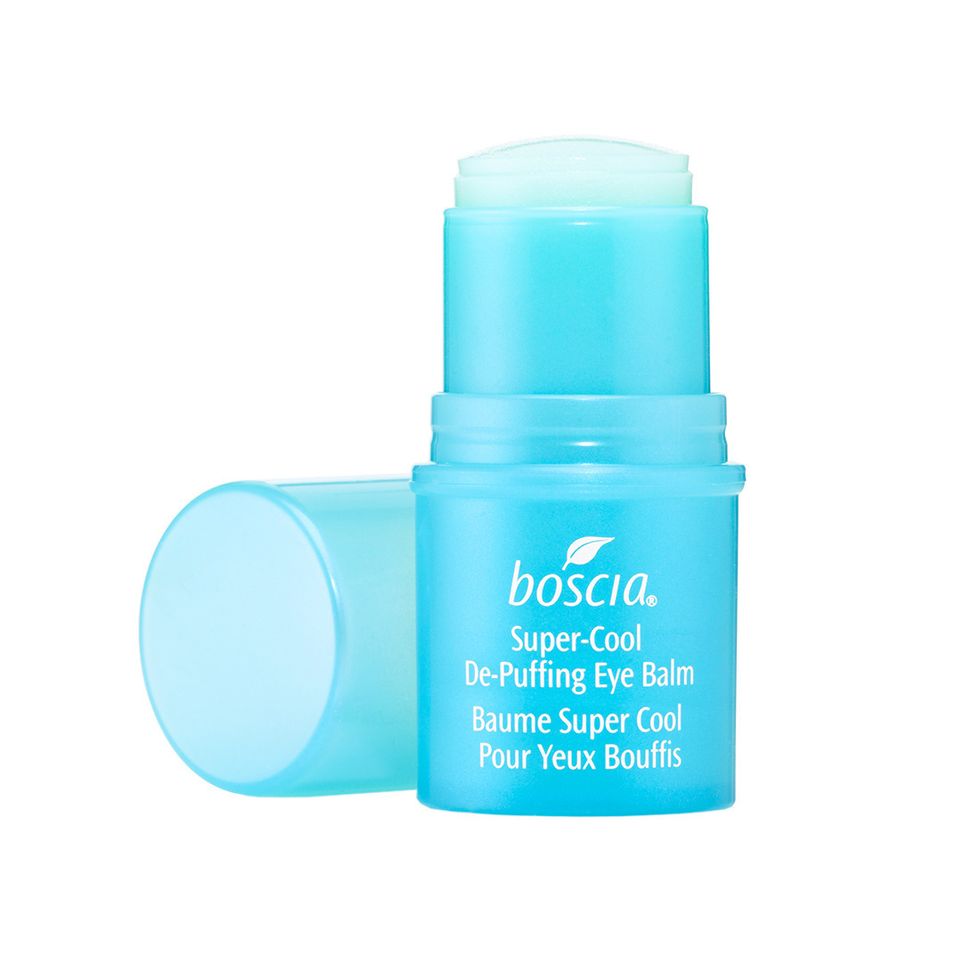 Via boscia.com
Glide on and go with Boscia Super-Cool De-Puffing Eye Balm. Just like a lip balm, this product is easy to apply and gets to work instantly by cooling and soothing puffy, tired-looking eyes. Dark circles and bags are noticeably lessened and fine lines are hydrated making the area look younger. Rose and rosemary oil provide sheer hydration, while licorice root extract minimizes the appearance of dark spots. Peptides bring back elasticity and prevent new wrinkles from developing. This balm is da balm!
Cost: $26.00 for a 0.14-oz. Stick
Top Super-Affordable: e.l.f. Eye Refresh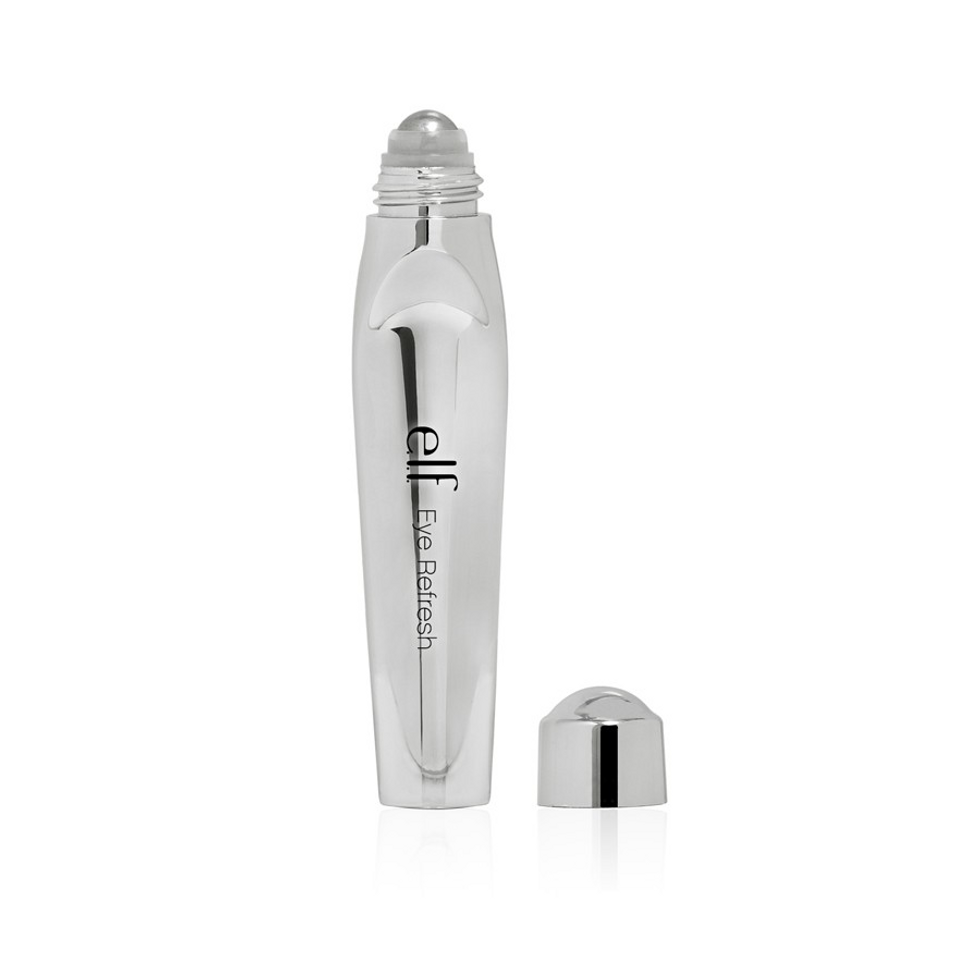 Via elfcosmetics.com
Less than five bucks will have you looking like a million bucks thanks to the super-affordable $3.00 e.l.f. Eye Refresh. The roll-on applicator is fun to use and glides on smoothly and effortlessly. Infused with green tea, cucumber, pomegranate, rosemary, and grape, this hydrating formula is an excellent de-puffer and dark circle eliminator. Use morning or night to combat tired eyes and turn flaws into fabulousness.
Cost: $3.00 for a 0.38-oz. Dispenser
Top Luxe: Donna Bella Bee Venom Premium Eye Serum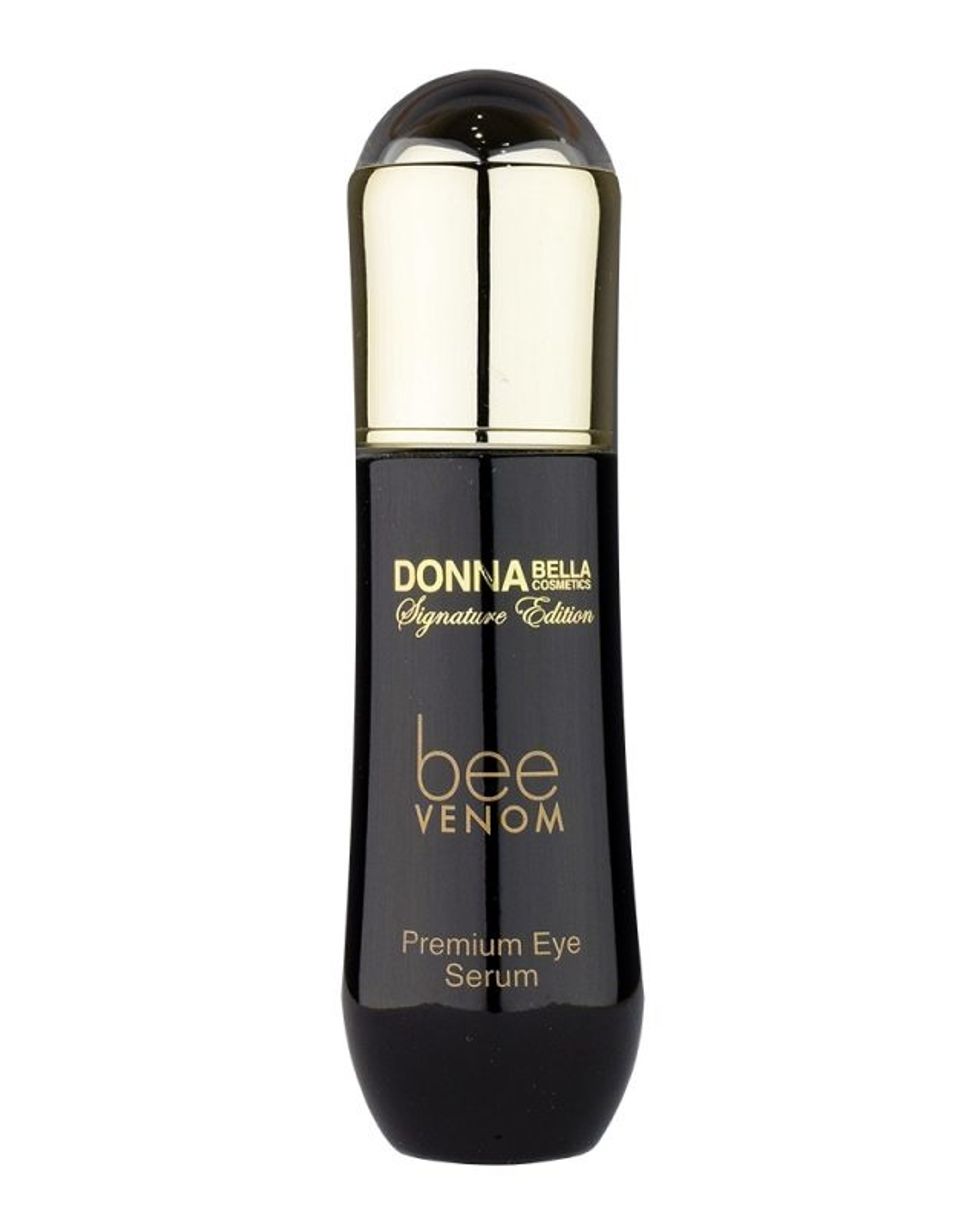 Via donnabellapremiumedition.com
If you've got some (O.K., a lot of) dough to spare, shell out the big bucks for a super-expensive serum-infused with bee venom, which isn't easy to come by. Donna Bella Bee Venom Premium Eye Serum is quite costly, but the brand promises that its potency is worth the price. Elasticity is recovered thanks to a cell renewal boost, meaning lines will be long gone, and puffiness will become a thing of the past. Honey may be tasty, but bee venom is even sweeter when it comes to getting under eyes looking like new.
Cost: $1,500.00 (gasp) for a 1.35-oz. Container
With these under eye saviors, you'll see a difference in the blink of an eye!