There's no official age or way to predict when it will happen, but your hair will turn gray, whether you like it or not. The good news is that there are tons of hair products out there that can help you take control of graying strands… some working better than others.
Luckily our editors found an age-defying solution that ticks all the boxes: GRO Ageless by the award-winning hair wellness brand Vegamour. It's made with clinically tested ingredients, 100% vegan, and cruelty-free.
So although we were skeptical of the serum's effectiveness at first, we read their 5-star reviews and tried it ourselves. This is the product we were looking for.
Here's everything we uncovered about GRO Ageless in the process:
It's an age-defying, nourishing serum formulated with clean, plant-based, high-performing ingredients to naturally control grays. What makes it different from Vegamour'sAgeless Gray Delay™ Hair Supplement is that it doesn't delay gray hair but reduces the appearance of grays on new hair growth.
How long does it take to see results?
You can see results as soon as 90 days when using GRO Ageless consistently. Here's a detailed timeline of what to expect:
Day 30+: Nourished scalp and hair strands
Day 60+: Hair looks and feels healthier
Day 90+: Boosted appearance of natural hair color and shine to graying strands
Vegamour recommends using the serum daily in tandem with their GRO Ageless Gray Delay™ Hair Supplements for best results.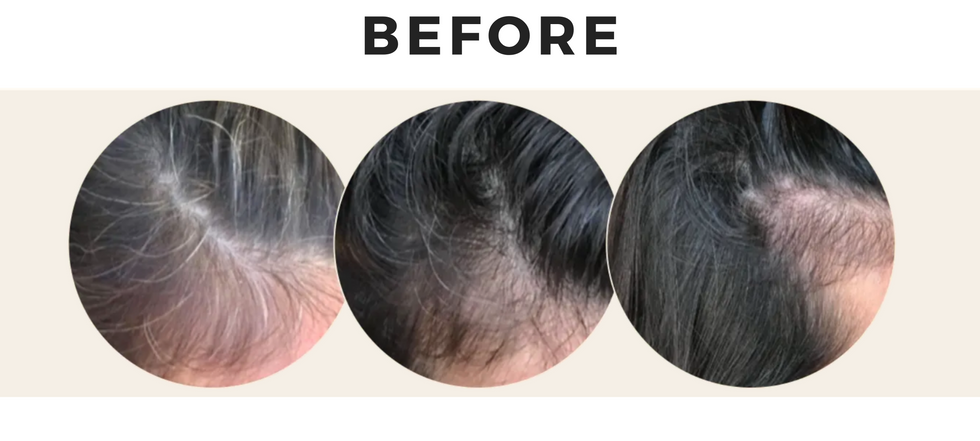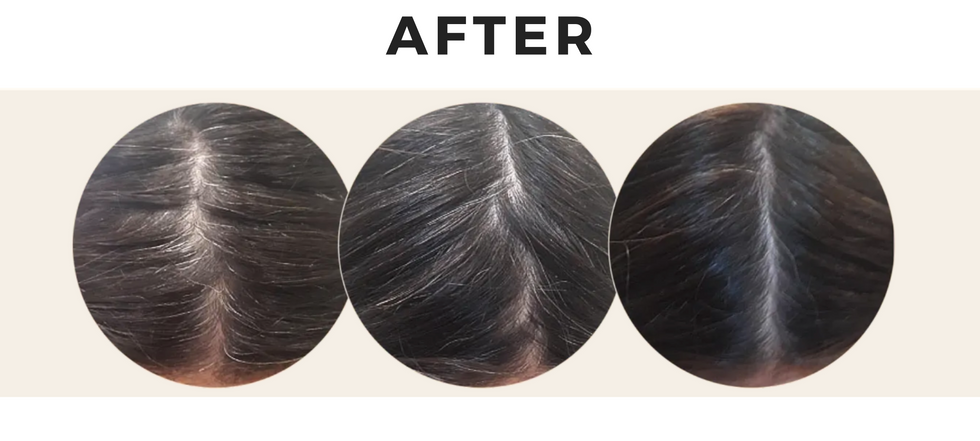 How do I use the serum?
Simply apply 1 dropper-ful of the GRO Ageless Serum directly to the scalp along the roots of gray strands and massage into the skin – it works best on damp or towel-dried hair.
It's a leave-in product, so afterward, you can style your hair as usual. Again, consistency is key, so apply it daily.
Are there any other benefits?
Yes, plenty! GRO Ageless doesn't only reduce the appearance of gray hair on new hair growth, but:
Soothes the skin and nourishes the scalp
Renews color and shine
Leaves your hair natural, soft and glowy – no grease or residues!
Who is the anti-gray hair serum ideal for?
GRO Ageless Anti-Gray Hair Serum works best for people with moderate levels of gray hair who want to decrease the appearance of grays on new hair growth. The serum is intended for all hair types, colors, and textures.
Even if your hair is more than 30% gray, you can count on Vegamour's serum. However, the longer your hair has been gray, the more challenging it can be to address.
How much does GRO Ageless cost?
When subscribing to Vegamour, you can save 12% and get the serum for only $68. Their subscription is super flexible, making it totally worth it to subscribe and stay stocked up and on track with your hair wellness routine.
Since GRO Ageless is formulated with high-quality ingredients like caffeine, peptides, Fo-Ti, Glycoproteins, and a powerful vitamin blend proven to boost and renew your hair color effectively, we find the price very reasonable.
Vegamour is known for some of the world's cleanest, most effective hair wellness products on the market formulated with holistic, trusted, and tested ingredients only. They offer everything — shampoos, conditioners, serums, and supplements that tackle graying, hair loss, hair growth, and dandruff.
If you're ready to dive in and discover an entire GRO routine that can change your hair for good, check out Vegamour's famous bundles now. And don't forget to subscribe and save, so your hair wellness journey stays on track!