PXG is a global golf equipment company that specializes in custom-fit products, from clubs to accessories — and even apparel.
Founded in 2013, they've rapidly risen to become the go-to choice for golf pros who are looking for a more modern, tech-savvy brand that truly understands both the game and how to help players elevate their abilities.
PXG has 22 brick and mortar stores across the U.S. But they also offer something truly unique…A mobile club fitting experience, which one of our sports editors was lucky enough to test out recently. Here's the full rundown.
What's the value of a mobile PXG club fitting?
I love playing golf, and have been doing so regularly for the past few years. But I'll admit: I'm terrible at asking for help.
I've always wanted to invest in a high-quality set of clubs, but the idea of walking into Golf Galaxy and wandering around while I attempt to build up the confidence to ask a salesperson for advice is about the most terrifying thing I can think of.
And let's face it — golf clubs aren't cheap. So even if I were to hide behind my laptop and order the first driver and putter I see, without professional advice, I'd be looking at one heck of an expensive misstep.
So when I heard about PXG's mobile fitting, I jumped at the chance to have someone who truly knows their stuff walk me through the process. (And save me both embarrassment and a gut-punch to my bank account.)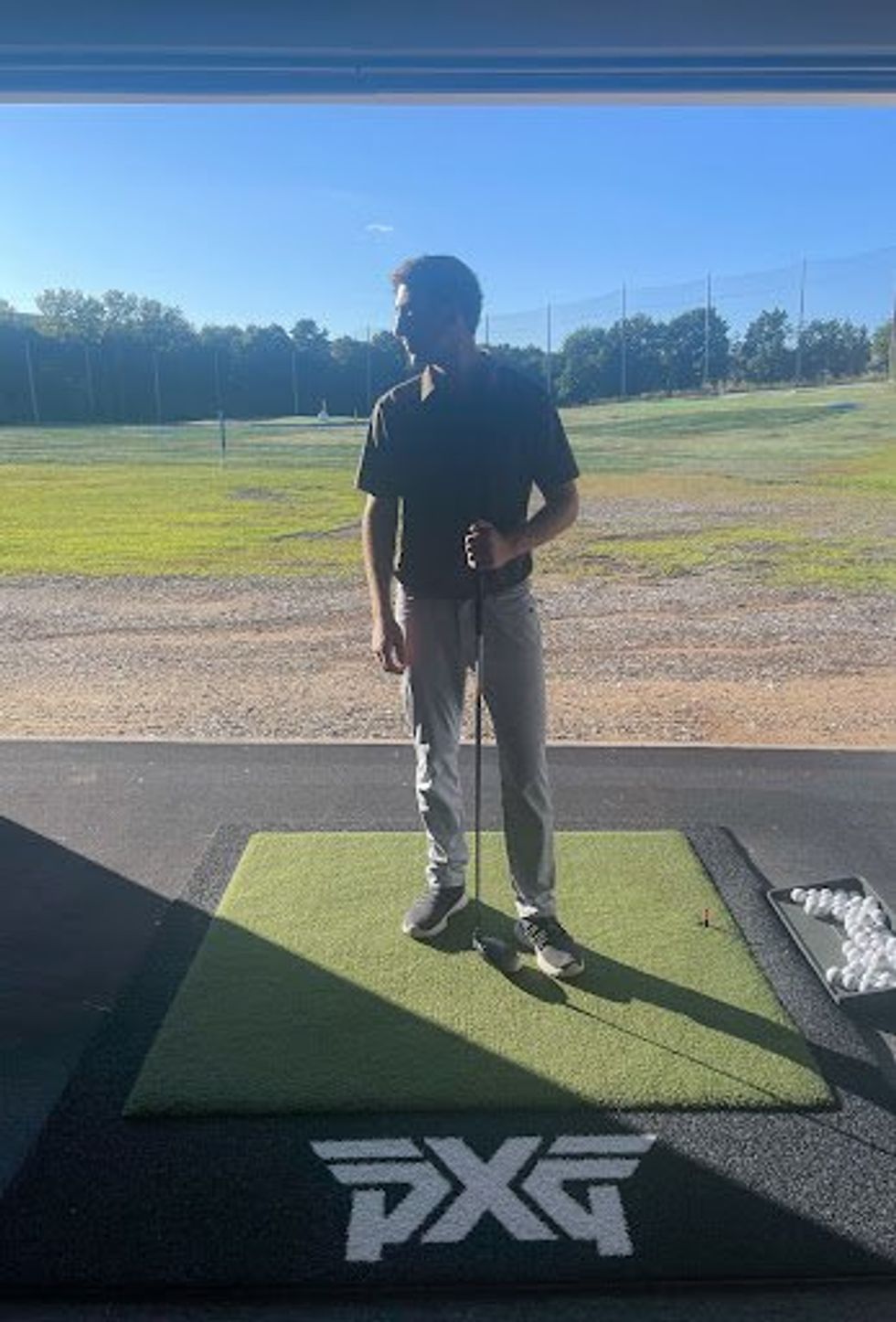 My best Rory Mcllroy impression during my PXG mobile fitting
How does a custom mobile PXG fitting work?
Duration: Roughly 2 hours.
Overview:
The best way to describe PXG's experience is like going to an experienced tailor to get a custom-made suit vs. buying one off the rack.
Does it cost more? Maybe. But the 1-1 experience of working with a professional means that you walk away with a set of clubs that are specifically tailored to you and your swing.
Scheduling:
Simply visit PXG's website and enter your city, state, and zip code to find the closest location to you. PXG has relationships with hundreds of golf facilities, country clubs and driving ranges all around the country. You can make an appointment at the closest driving range to you, on a day and time that's most convenient. I chose a place about 20 mins from my house on a beautiful day in late September.
PXG advises you to bring your current golf set (if you have one), and dress like you're about to play 18 holes.
My experience:

Upon arrival, I was met immediately by PXG's mobile fitting rep, Jack, who had rolled up in a fancy black cargo van. I felt like I was in good hands.
He started off by explaining how the entire process would work, including the science behind their clubs.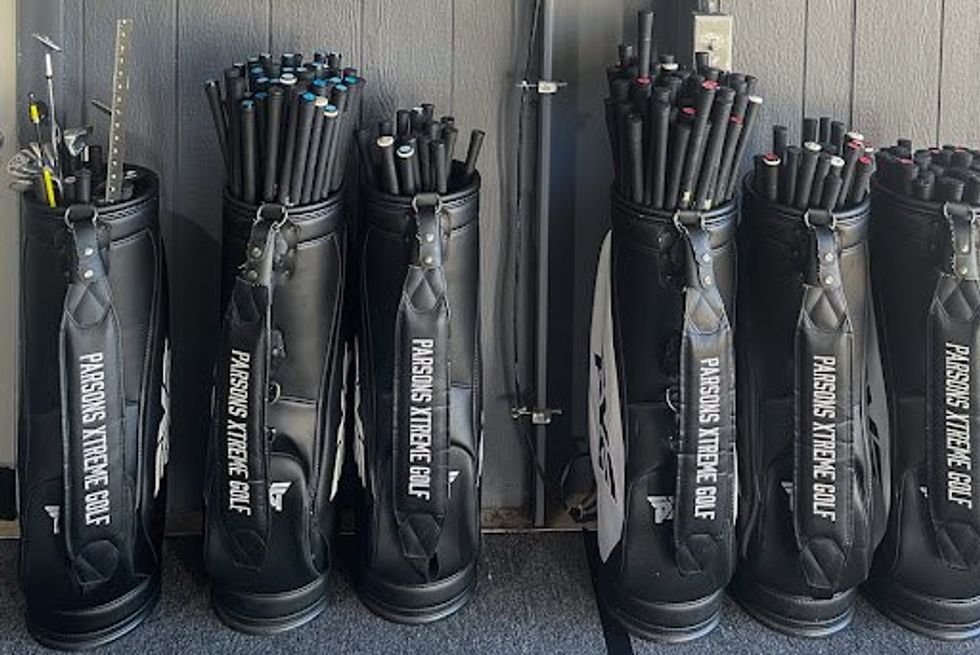 The full range of PXG clubs in PXG's mobile fitting van
The PXG fitting van is a legit store on wheels. It has every shaft, club, putter, driver, you name it… Who needs a brick and mortar when they can bring everything to you?
Once I understood what we'd be doing, it was time to hit the range. Every time I swung, Jack used a type of swing analysis technology called Trackman to capture the following data points on an iPad, which sat next to me while I did my best wantabe Tiger Woods impression:
Carry
Total yards (with roll)
Club speed
Club path
Ball speed
Smash factor (which combines ball speed + club speed)
Face angle
Face to path
After every few swings, Jack made tweaks to the club shaft, head, loft angle, and the weight of both the club shaft and head I was using.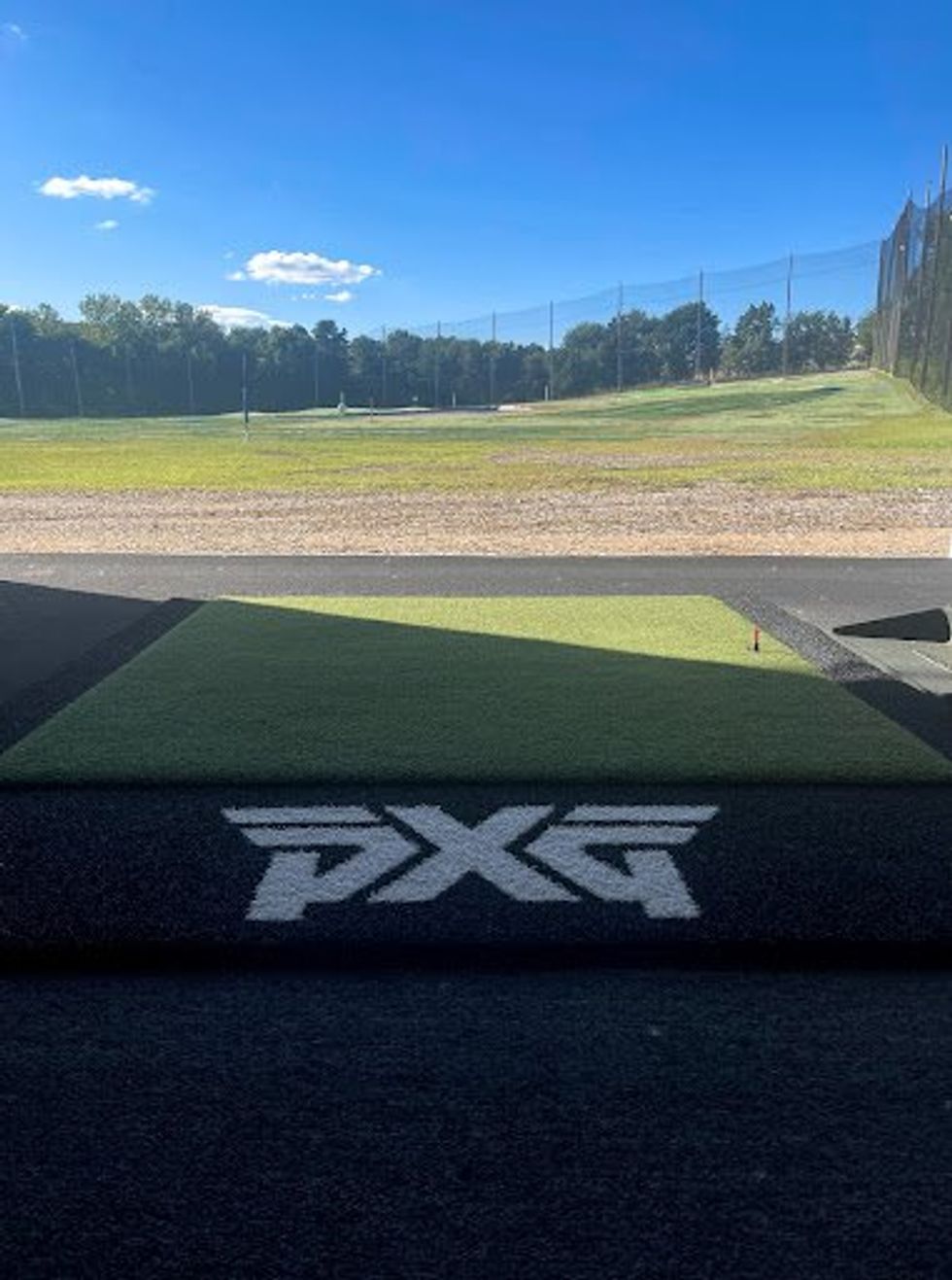 PXG's mobile fitting on the range
What I learned:
PXG's mobile fittings are not intended to be golf lessons. In other words, they're not there to change your swing, but instead meet you where you're at by providing the stats and equipment needed to help elevate your current game.
For example, when I kept shanking a few shots using a new club combination, I thought I was doing something wrong. Nope — Jack knew that I simply wasn't using the right combination, and made the necessary changes to match my swing. You should never try and change your swing for the club!
We went through a detailed process of trial and effort. By the end of our session, I had not only a list of clubs that were tailored to me, but my personal stats for every single data point I could possibly want — which I immediately sent to all my golf buddies. (Whoo boy, were they jealous!)
Final thoughts
I'll be honest: Initially, I was a bit apprehensive about this experience. But Jack's guidance plus PXG's bar-none quality approach to everything — from Trackman to the clubs to the detailed stats captured — means I may be a rookie golfer, but I'll be a PXG customer for life.