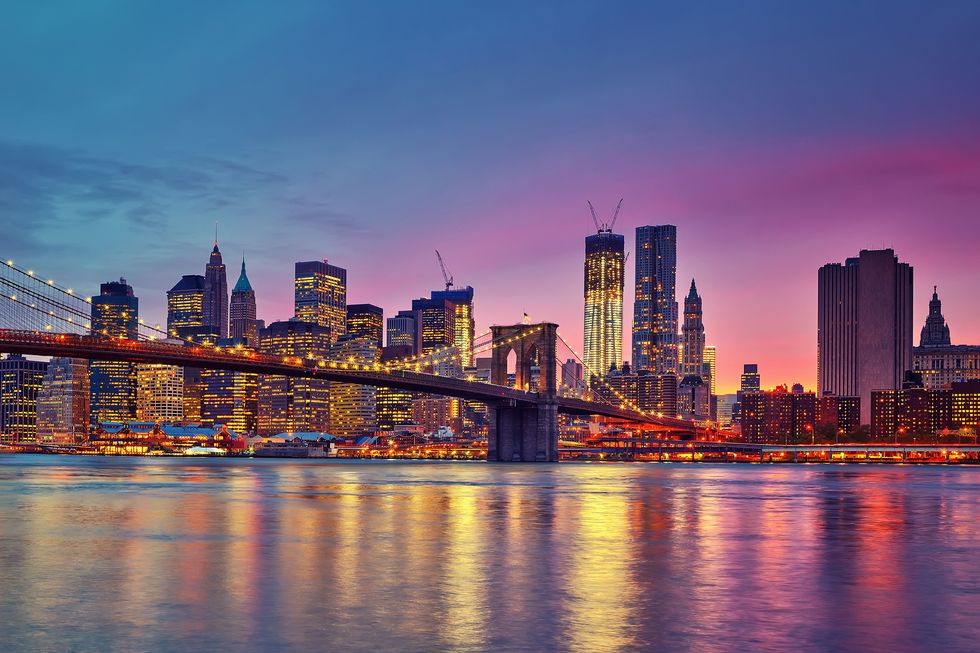 Six Transit and Navigation Apps You Need While in NYC
NYC can be intimidating, but these apps are sure to get you out and about!
When I first moved to New York for college I was equipped with a subway map that I never used. I wanted to navigate the city on my own without looking like an obvious tourist. Trust me, I had trips that should've taken 30 minutes to and from that lasted hours, or included random detours in Harlem because I refused to ask for help. I have no regrets, but I figure the average college student isn't as stubborn as me. It's okay to get some help when exploring NYC, so whether you're a new college student starting your freshman year, a doe-eyed tourist, or a mom with several pamphlets and maps in your purse, these subway transit apps can help you navigate and determine the fastest and safest routes in the city.
Embark NYC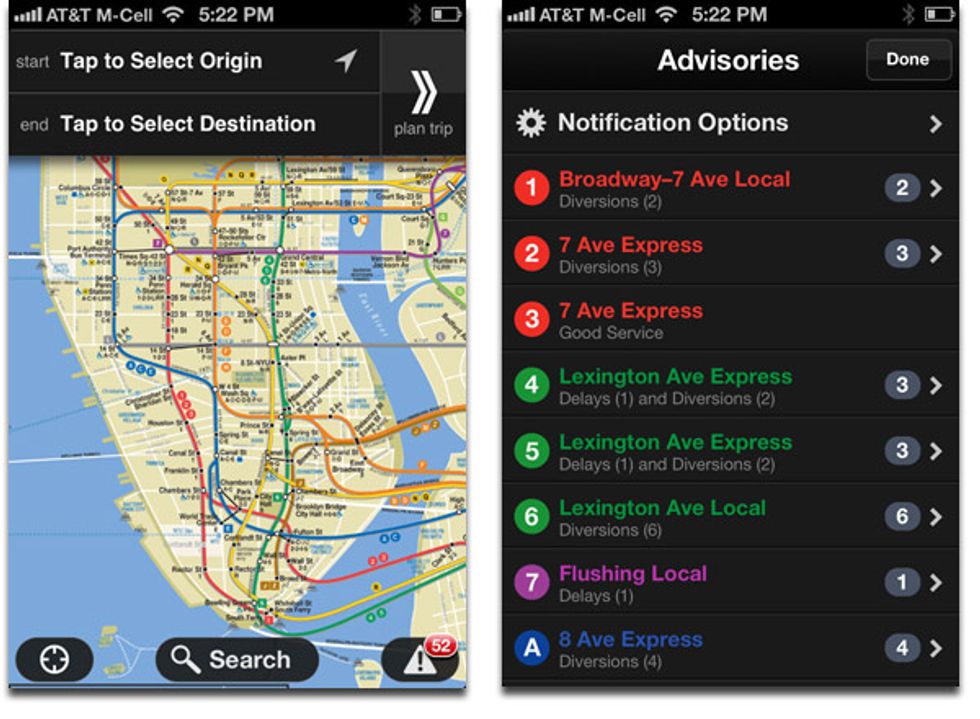 Embark NYC
I used this bad boy throughout my freshman and sophomore year. It got me to work, popular sushi burrito restaurants, and lousy house parties in Bushwick. Embark NYC provides details on train delays, accidents, and has scheduled updates to ensure you can stay ahead of the masses. The app also features an easy-to-read subway map so that you don't have to stand with your pelvis in a stranger's face to see where you're headed next.
Devices: Android, iPhone, iPad, iPod
App Price: Free
Citymapper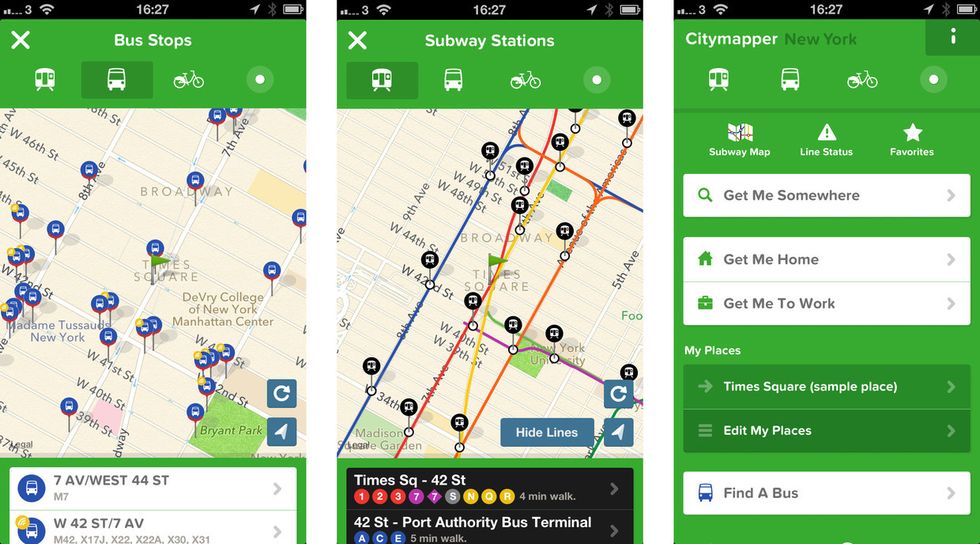 Citymapper
A popular choice among most New Yorker's, Citymapper is perfect for folks who are internationally traveling or speak multiple languages. Available in Spanish, French, German, and Italian, the app allows you to customize your schedule and interface to best suit your needs. For Uber users, the app works hand in hand with those who regularly use the car service. Citymapper will also tell you nearest bus stations and departure times. It also provides weather updates, delays, and optimizes search results to ensure you are given the fastest routes available in your area.
Devices: Androids, iPhone, Apple products, Blackberry
App Price: Free
Get There By Bike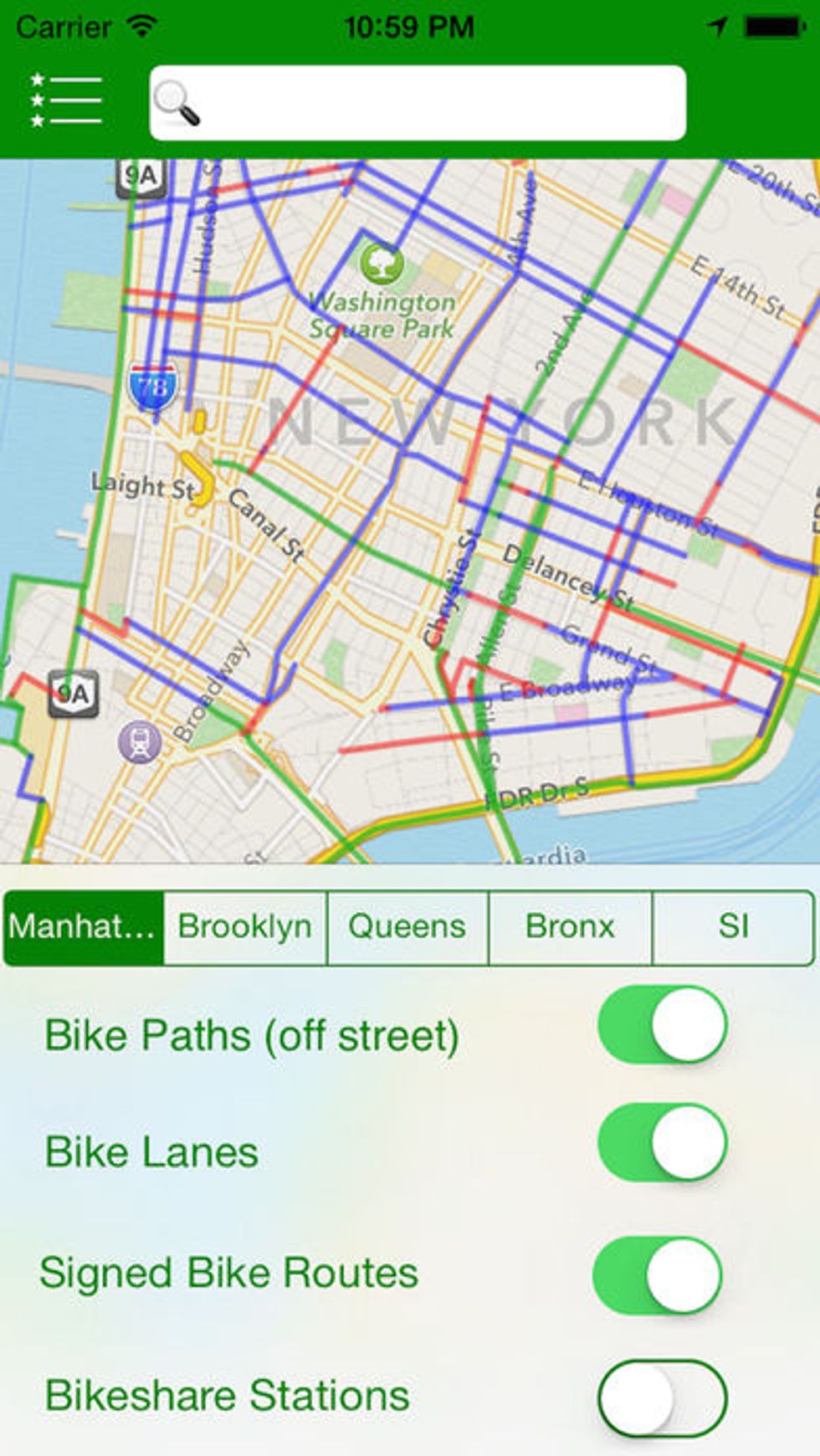 Get There By Bike
If you're courageous enough to explore on a bike, consider this app. It's run by Google's Bike There so you're sure to receive legitimate updates and useful information for your biking route. The app notifies you of traffic accidents in your area, road obstructions, and allows you the feature to save past routes for quick access. Citibike is another great (and free) biking app that is directly connected to NYC'S citi bikes.
Devices: iPhone, Apple products
App Price: Free
MTA Subway Time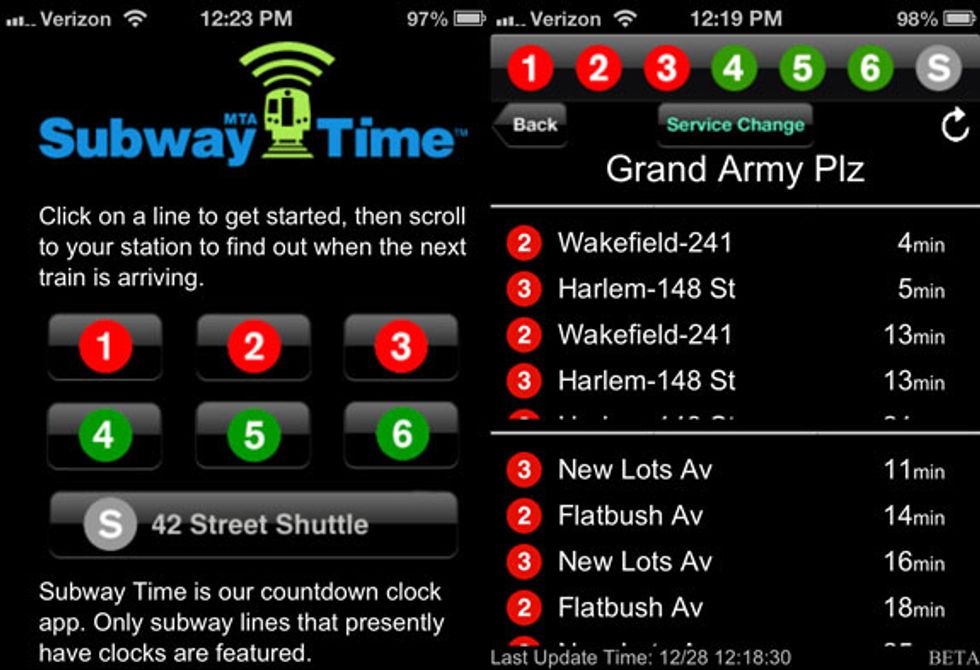 MTA Subway Time
Straight from the source, this app offers quick access to the 1,2,3,4,5,6 trains along with L trains. The app will help find stations to best suite your travels needs and can help find alternative travel routes in case of emergency. It also features updates on the Staten Island Railroad.
Devices: iPhone, Android, Apple products
App Price: Free
Cab Sense NYC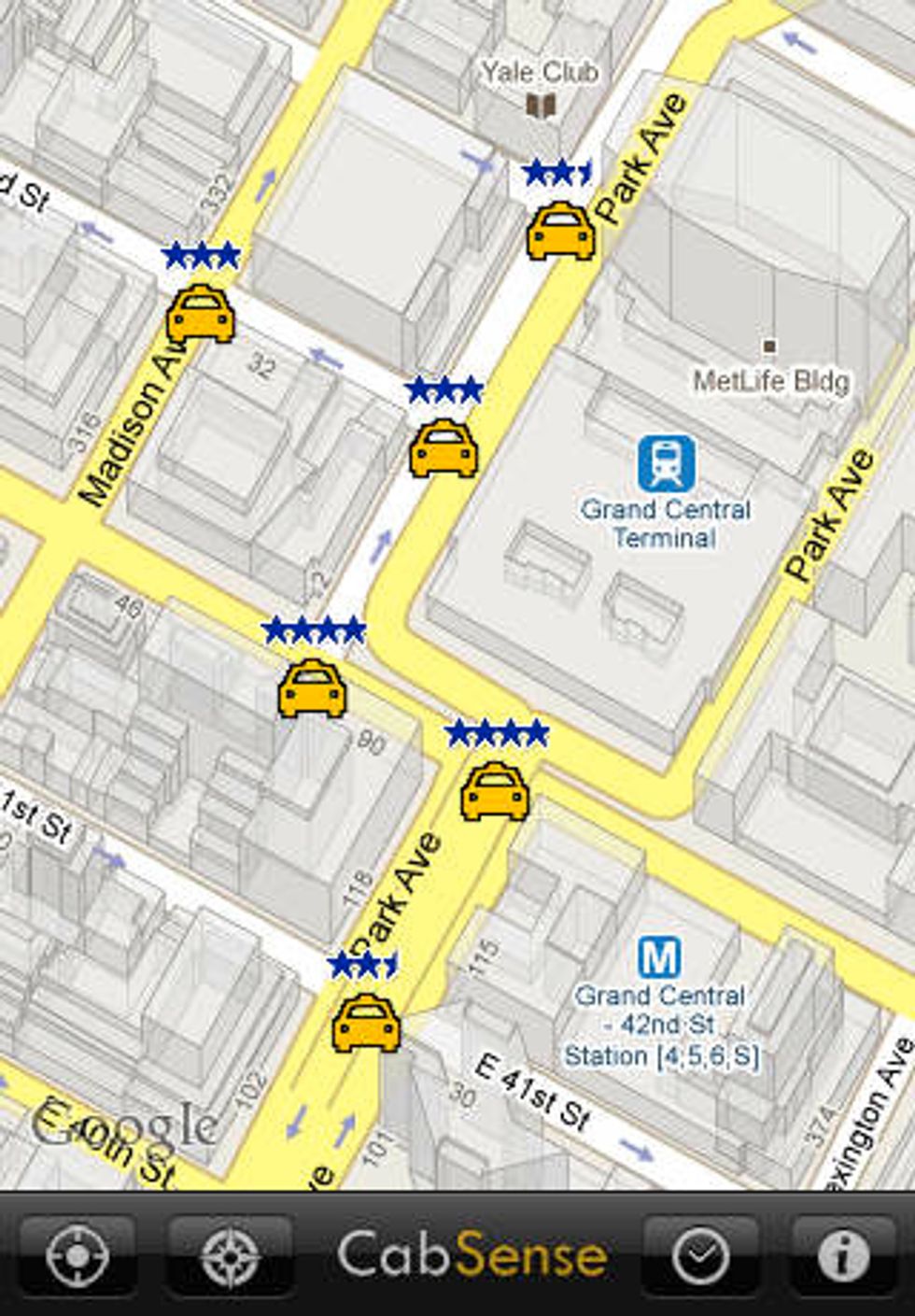 Cab Sense NYC
If you have the money to spend, or perhaps you've lost all patience, Cab Sense NYC will update street corners/areas where cabs are present. You don't have to stand in the rain any longer, simply use the cab hail feature by shaking your phone to notify drivers in your area you're looking for a cab.
Devices: IOS, iPhone, Android
App Price: Free
NYC Bus Checker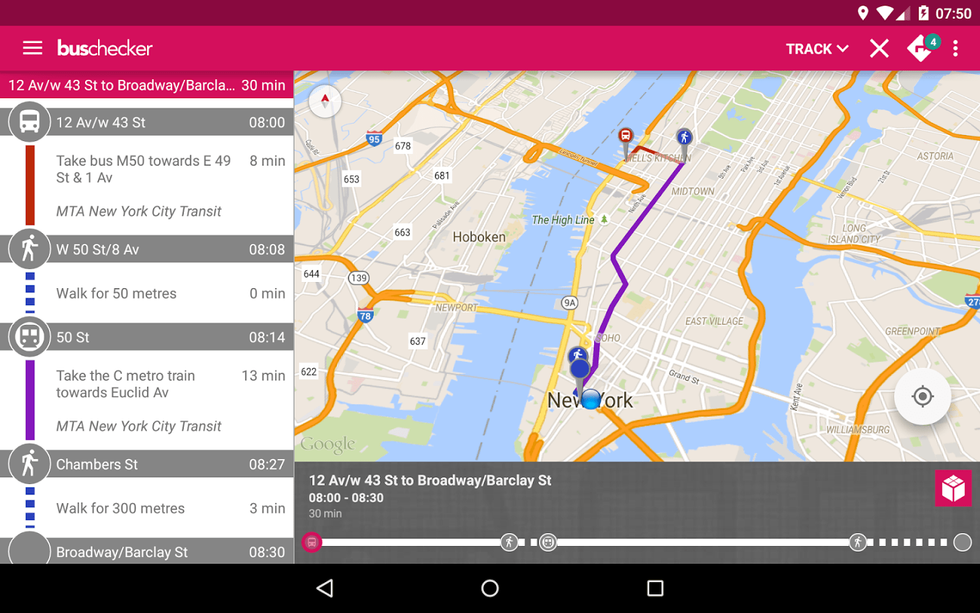 NYC Bus Checker
For those of you who are bus-bound, try NYC Bus Checker. The app is updated in real-time to ensure users are notified of bus departure and arrival times. The app also has an alarm feature that will notify you when to wake up in time for your departure bus.
Devices: iPhone, Android
App Price: Free
Happy travels!