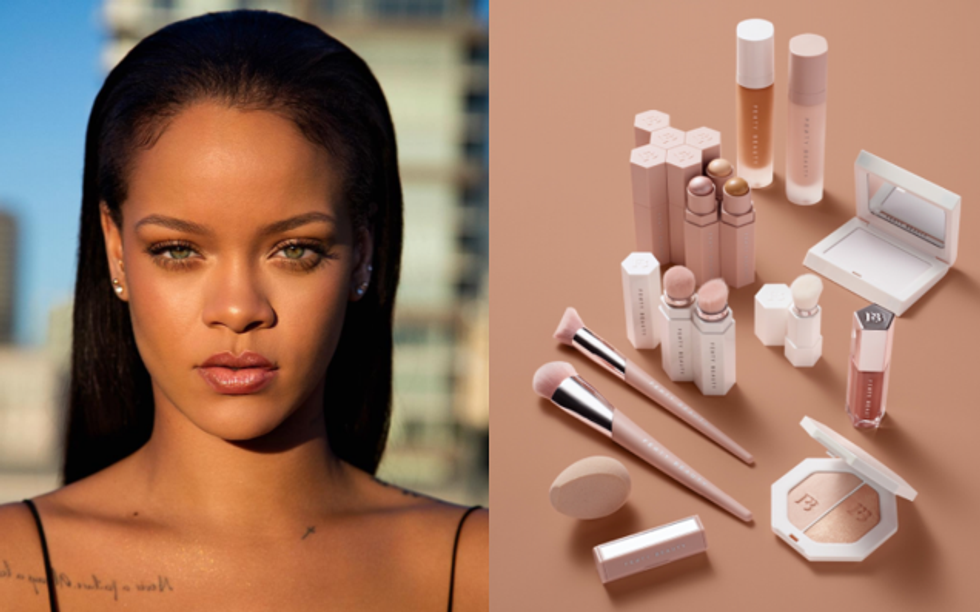 So is Rihanna's Fenty Beauty worth it?
The Barbados pop star has revolutionized the beauty industry with her new line - we put it to the test to find out if it's worth the splurge
It's been dubbed "makeup for all." It's already revolutionized the beauty industry since it first went live this Fall. With over forty foundation shades, the promise of inclusivity is a real one. At the launch party in Brooklyn earlier this month, the Barbados star told the crowd that she tasked herself and beauty developer Kendo Brands with creating the most inclusivity a beauty line has had to offer to date. But is it worth the hour-long waits at Sephora and shelling out the big bucks? Here at Topdust, we tested the line out for ourselves to see what the hype was all about.
Any woman of color knows that choosing a foundation shade is a process that takes hours (and taking a walk around the mall with it on to see if it'll oxidize and change shades, even). Most of the time, makeup lines don't even cater to our specific skin tone. As a woman of color myself, I find it hard to differentiate between the term "honey" and "caramel" and why those are the only two terms I get. Fenty Beauty's foundation range truly is a beautiful thing - a necessary one, in fact. It's made the beauty industry aware of how many people are left out of the conversation with their products.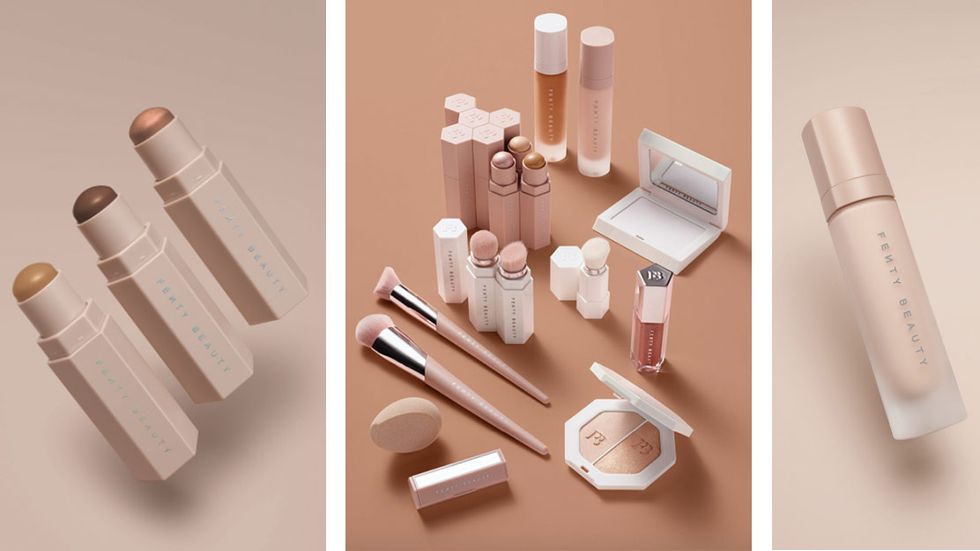 Courtesy of Fenty Beauty
Upon finally finding my shade and wearing it for a couple hours to see how it'd hold up, I can attest to it's sheer power as a long-lasting, high-coverage gift from the gods. It's not a product you should order online - with shades ranging from 100 to 490, it does take a while to find your match. It is buildable, so it can be as sheer or as high-coverage as you'd like, which gives you a nice versatility to work with. It's just as silky and luminous as some of the highly-praised foundations out there - think Armani - yet completely matte. It's best for those with oily to combination skin - another rarity - but can work for dry skin with the right amount of moisturizer.
What about the rest of Fenty Beauty's products? The highlighter comes in six highly-pigmented options, with the most coveted being "Trophy Wife." It's a radiant, gorgeous shade of gold that will have you looking like a disco ball all night. A reviewer on Popsugar uses it everywhere: "A beautiful highlighter flattering on any skin color. When I bought it I tried it on myself and my two other friends and it's amazing. Looks great on cheeks, nose, top lip, collar bones, chest, eye shadow everything." The Match Sticks are also a highlight of the line, meant to conceal, correct, and contour to your liking, with over 20 shades to choose from.
The verdict? Fenty Beauty is worth your coins and more. It brings the beauty of makeup to everyone sitting at the table and provides you with just what you're paying for. We love just about the entire line and can't wait to see what's next in store.