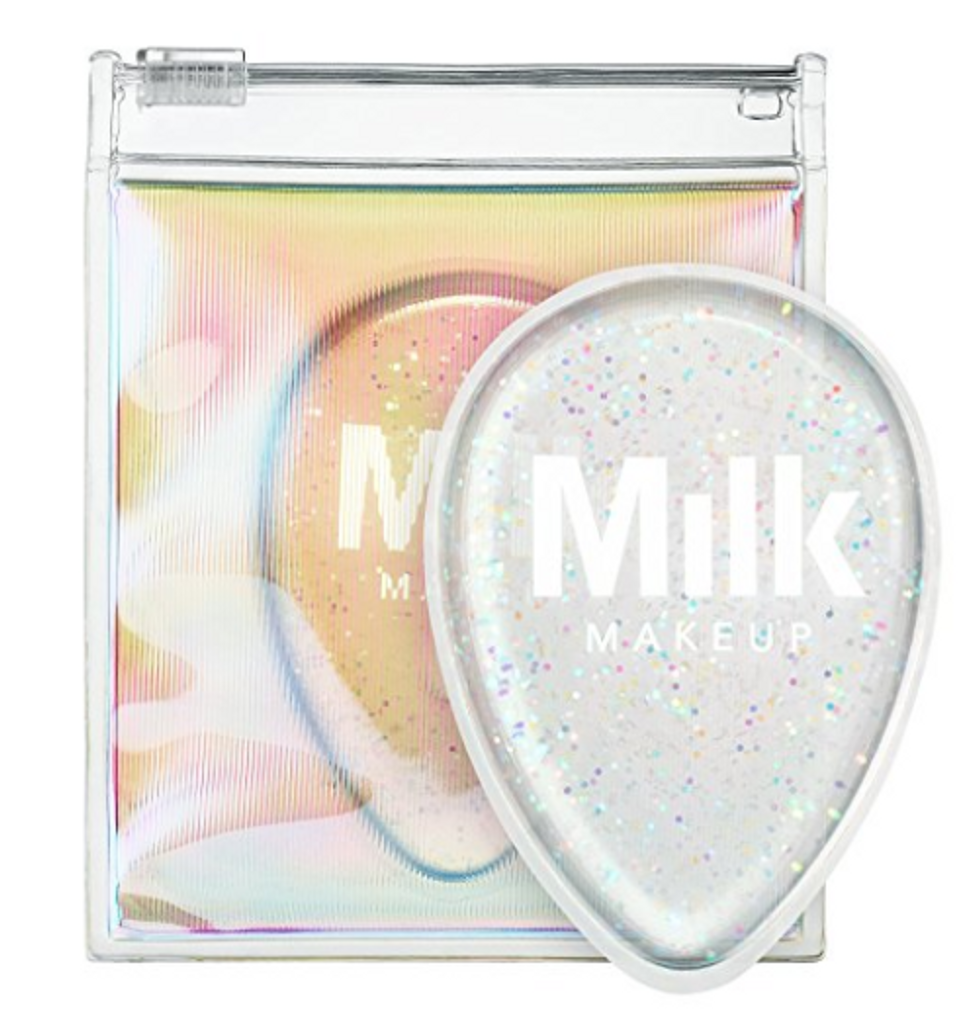 MILK's Dab + Blend Applicator is the product beauty gurus can't stop raving about
This silicone gel sponge is the next thing on your beauty list
The silicone gel sponge trend has been making waves for a while now. Youtubers have been raging about the product's efficiency at using the most of your foundation. Many considered it the end of the Beauty Blender. While that's not necessarily true, the silicone sponge has provided it with some pretty tough competition. If you have yet to climb aboard this train and take the product for a spin yourself, MILK's new Dab + Blend applicator ($25) just might be the push you needed.
The easy-to-clean gel applicator comes in typical MILK packaging - infused with glitter and iridescent pouch. It's a nice nod to the beauty brand's aesthetic and would make a great gift by the sheer look of it. As the product description reads on Sephora, "Dab + Blend helps makeup and skincare glide right onto skin with a non-porous applicator that won't soak up and steal your product. Perfect for on-the-go use, it rinses off easily with soap and water and comes with a holographic carrying pouch for clean re-use anytime, anywhere."
Dab + Blend's launch came along with the launch of another innovative MILK product as well - their Blur Liquid Matte Foundation. I paired the two to put them to the test. The results were not as bad as I expected - I was waiting to have my foundation smeared instead of patted, but it actually had the opposite effect. The Dab + Blend applicator did a nice enough job of setting my foundation and using all of the product as well. However, will I (as well as other beauty lovers) be willing enough to give up my Beauty Blender? The answer is a no, until I get a little more used to the Dab + Blend anyway.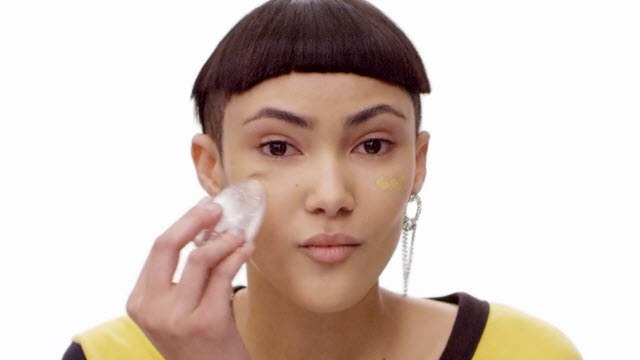 The best part about the Dab + Blend is it's easy cleaning process. To rid the sponge of excess product, all you have to do is rinse off. It provides a more efficient and sanitary solution for those of us who love to reuse our products again and again. I find that it would probably be used best for more lightweight products, like BB creams and skin tints.
Blancardi, a VIB Rouge on Sephora, has a hot take that mirrors many beauty experts opinion on this sponge at the moment: "Silicon applicators are tricky to use and I have found that they work on certain types of products ~ such as thicker liquid foundations, such as Milk's Matte Blur Foundation, cream compact foundation or blush and cream sticks (blush or foundation). It doesn't work well on thinner liquid products, because you will just smear around the product without any impact. With thicker foundations, I just dab on the product with the applicator and use the applicator to spread the product around my face. However, I still need to go in with my fingers or foundation sponge/brush to finish off the application and make it even. Using the dab applicator initially helps me to distribute the thicker foundation on my skin without tugging or over-applying the product. If I use this with a cream or stick blush, I can dab on the blush and blend out gently with this applicator. It does work, but you have to use it with the right product."