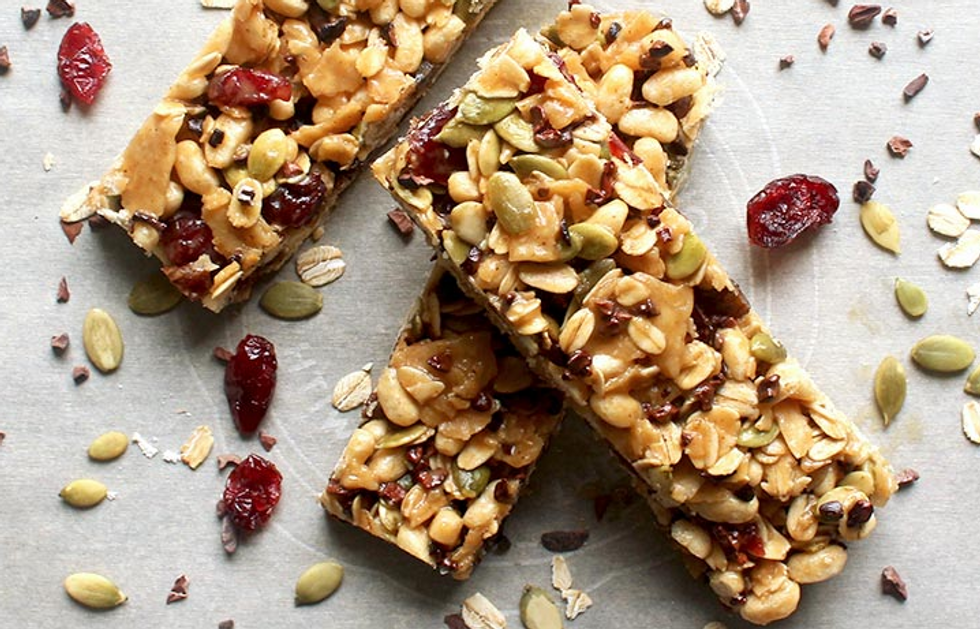 Top 5 best protein bars to power you up
Flavor and function... raise the bar with these standouts
Are you in a state of confusion as you scour the shelves of dozens of types of protein bars? With so many to choose from, picking a bar can be a difficult choice to make. Each have their benefits, flavor options, and protein percentages, but a protein-packed nosh shouldn't be such hard work.
Here's the help you need to select a protein bar you'll truly enjoy. These 5 bars are all unique, healthful, and delicious. Packed with protein, each one has something special to offer. Your body needs protein to be at its best, and these 5 bars deliver a punch. Whether you enjoy one as a meal replacement or a snack, you won't go wrong when you opt for one of these protein powerhouses.
Deliciousness and do-a-body-goodness makes these 5 bars the best. Raise the bar to good nutrition!
Best gluten-free – Quest Mocha Chocolate Chip
You had me at mocha, and the chocolate chip part didn't hurt either. Quest Nutrition's Mocha Chocolate Chip protein bar is so delicious, it is hard to believe how good it is for you. Packed with 20g protein for just 180 calories, this gluten-free goodie is low-carb and high in flavor and fiber. The mocha cookie crumbles and chocolate chunks fill this bar with outrageous texture too. And while Mocha Chocolate Chip is my personal fave, there are lots of other flavors to choose from including Birthday Cake, Blueberry Muffin, S'mores, Mint Chocolate Chunk, Cinnamon Roll, and many more. When you need a punch of protein and you can't handle gluten, grab a Quest bar and start your quest towards a leaner you!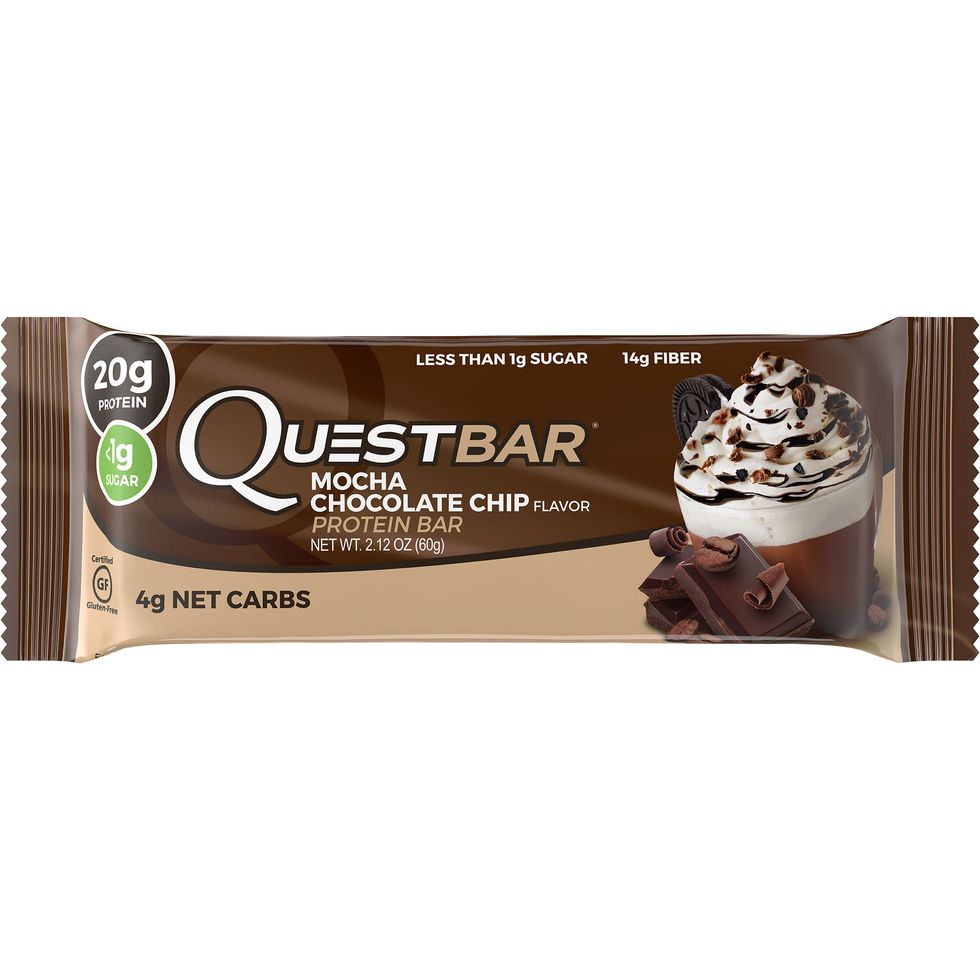 Gnc.com
Best mini-bar – Rise Snicker Doodle
When all you need is a little something to keep your hunger pangs at bay, Rise bars rise to the occasion. Munch on a Snicker Doodle Mini Protein Bar and get 8g of quick protein from a bar made with 5 real food ingredients. Just almonds, honey, whey protein isolate, organic cinnamon, and organic vanilla extract are combined to make a mini-bar that's pint-sized, yet packed with flavor. The chewy texture is cookie-like, and the classic snicker doodle taste never lets you down. These mini-bars also come in equally delish flavors like Lemon Cashew, Cacao Banana, Almond Honey, and Mint Chip, to name a few. You'll get a rise out of Rise!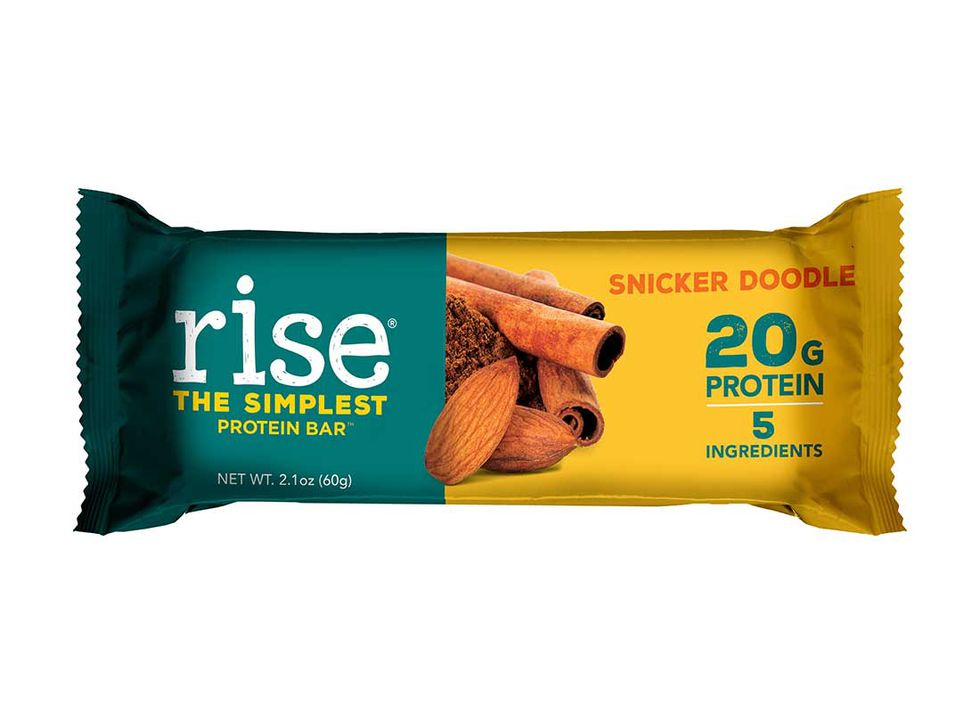 Risebar.com
Best crispy bar – Power Crunch French Vanilla Crème
For those who love a light and crisp crunch, the power of Power Crunch French Vanilla Crème bar is like a protein-packed party in your mouth. The wafer cookie-like texture and taste will have you thinking you're eating dessert rather than a 14g protein-filled good-for-you bar. With layers of rich crème between each flaky wafer, these unique bars are a real standout among the shelves of gooey and chewy. Vanilla Crème is a classic, but flavors like Salted Caramel, Peanut Butter Crème, Triple Chocolate, and Cookies & Crème are as fantastic as they are body-fueling.

Amazon.com
Best super-high-protein bar – Bodyraise Re-Amp Cappuccino
Looking to pack on the muscle with a diet filled with recovery-aiding protein to the max? Reach for Bodyraise Re-Amp for 50g of powerful protein in a delicious cappuccino flavored big-size bar. Get performance-enhancing protein, see increased muscle strength, and fill your belly with close to 400 calories of bodybuilding bar goodness. The chewiness will keep your mouth busy and the cappuccino flavor is a favorite. Amp-up your workout and body with great flavor and function.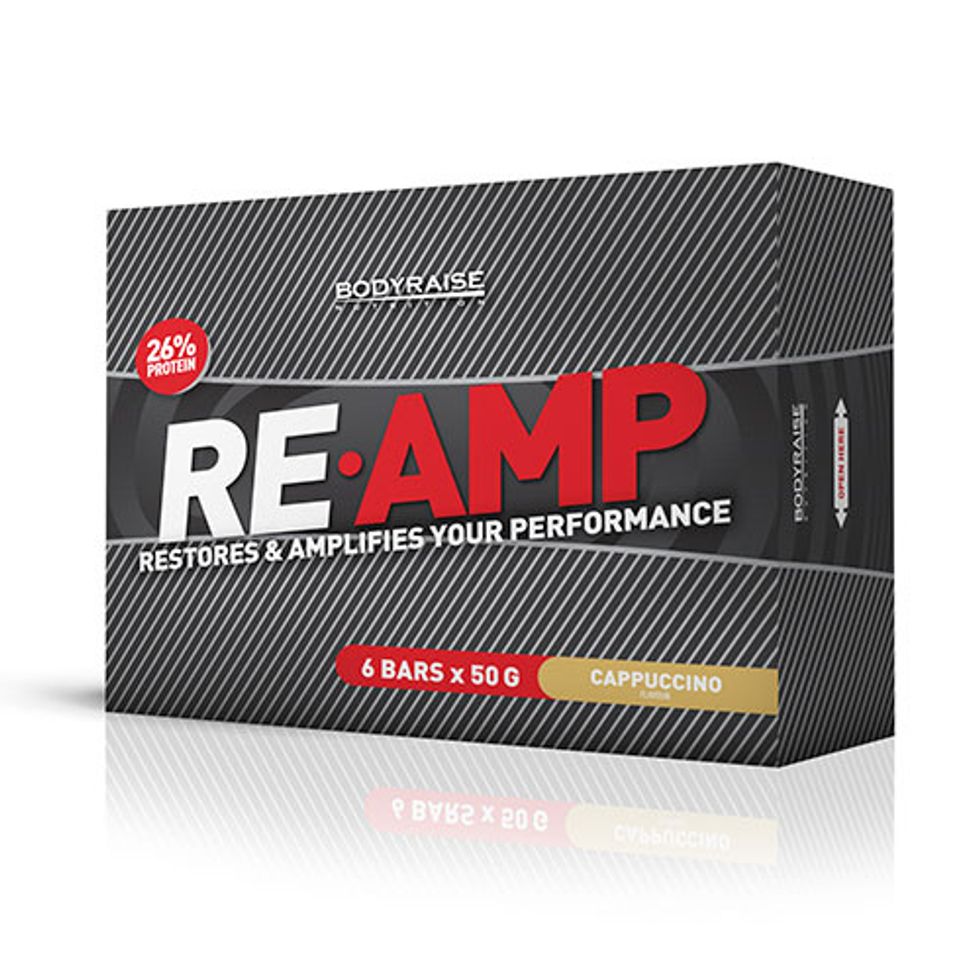 Prozis.com
Best cookie – Lenny & Larry's The Complete Cookie White Chocolaty Macadamia
When you're in the mood for a cookie, a traditional protein bar won't cut it. Go for a protein cookie that's packed with 16g of the good stuff, yet tastes bakery-great. It's a protein bar disguised as dessert! Don't tell Cookie Monster! White Chocolaty Macadamia is one of Lenny & Larry's The Complete Cookie flavors that's packed with deliciousness and plenty of protein. Don't miss out on other amazing flavors like Chocolate Chip, Pumpkin Spice, or Double Chocolate. Your sweet tooth will be satisfied.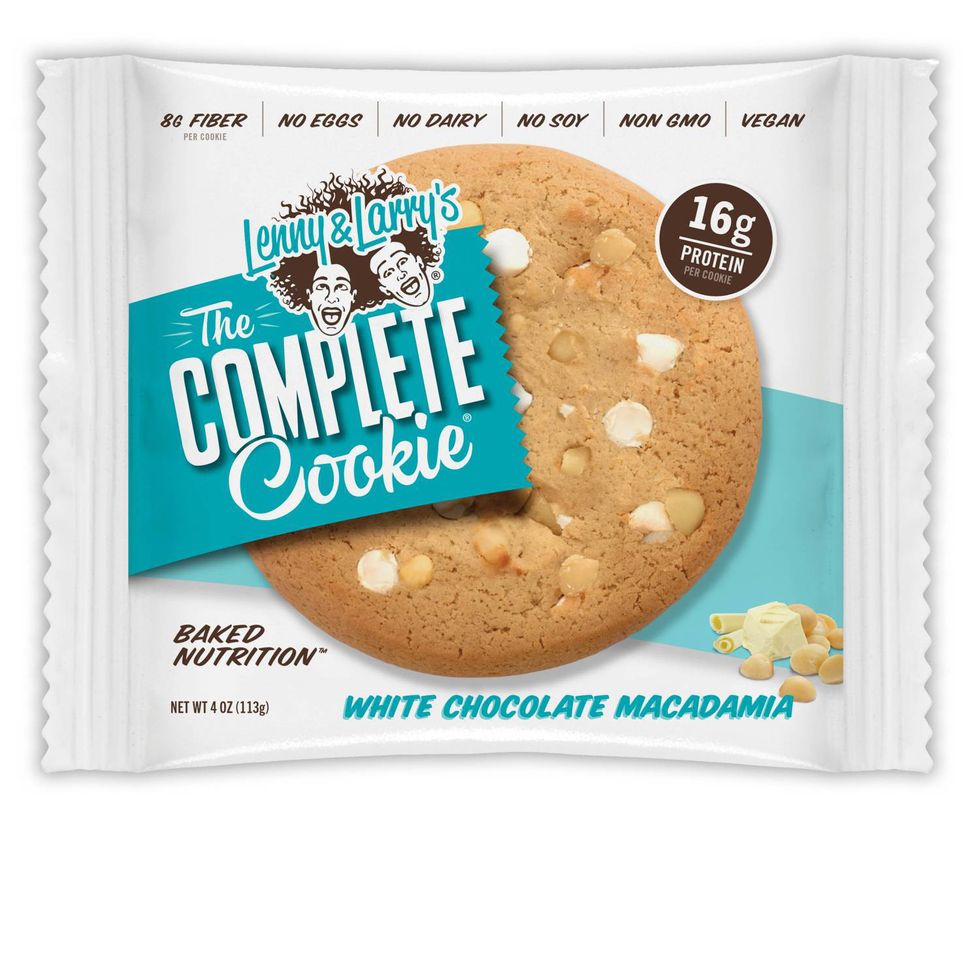 Lennylarry.com