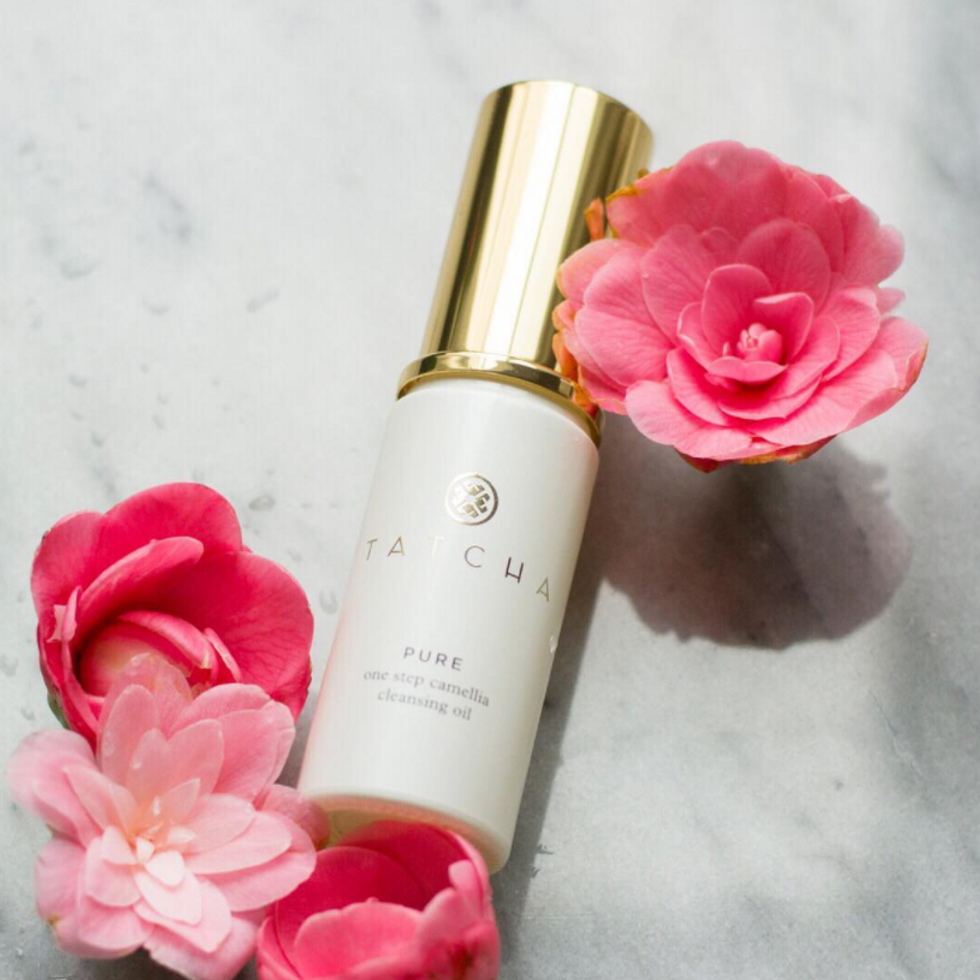 Freebie Fridays | A Sample Tour Through the Latest Skincare
We are all about the skin this week!
Your skin is the first organ you should cater to since it's also the organ that outwardly shows signs of aging, sickness, and fatigue.

You guys, I am really over the cold weather. I know, I know. We all are. But I feel it in my soul. Not even lipstick has cured my winter blues. I've planned my best summer outfits, added some new highlighters to my collection (hello Natasha Denona!) even picked out my summer nail polishes—now I need the weather to start cooperating. This week's beauty picks are all over the place. I've been hyper-focused on skincare, basically trying every serum and moisturizer offered to man.
This week, we are talking serums and cleansers. If you're like me, you fall asleep in your makeup at least once a week. Gross? Well, yeah, but you don't have to be rude about it. I've found that no matter how much makeup I have on, none of it matters if my skin isn't healthy and radiant from within. Your skin is the first organ you should cater to since it's also the organ that outwardly shows signs of aging, sickness, and fatigue.
Skincare / Face Oils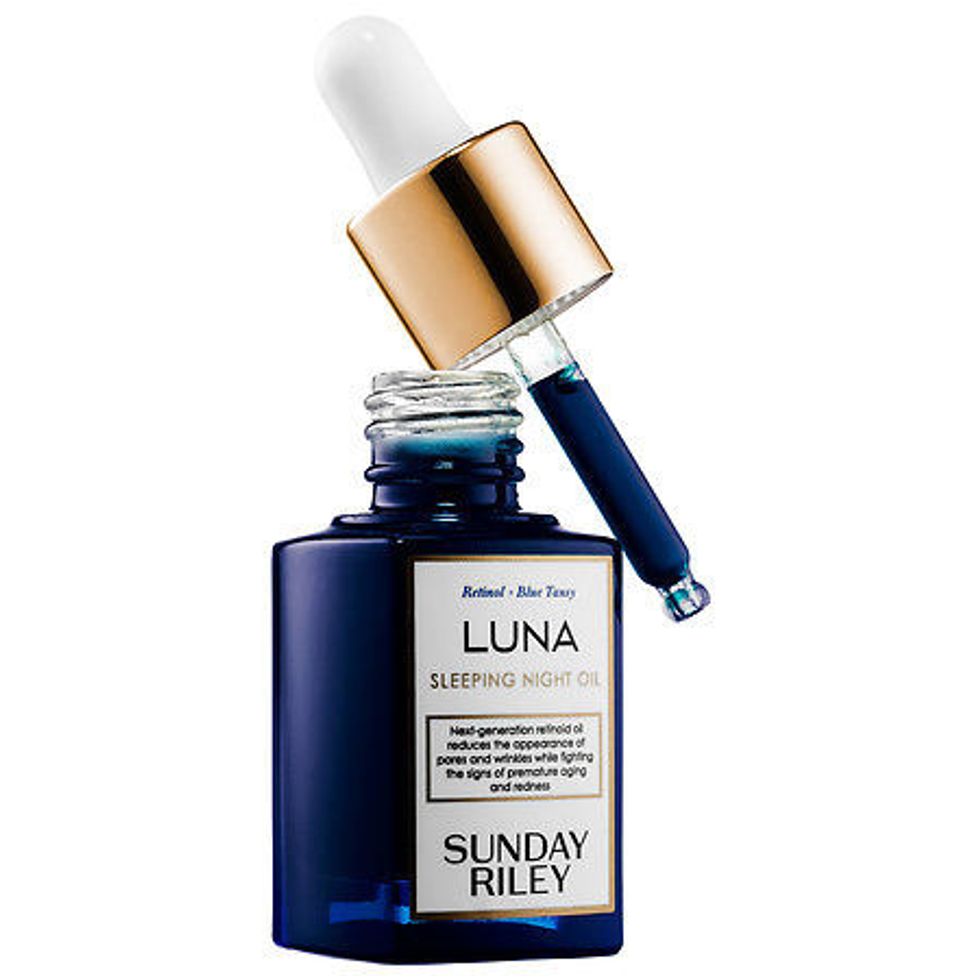 ​Luna Sleeping Oilt
Sunday Riley
I've always wanted to explore Sunday Riley's brand, but it costs a pretty penny. Luckily, I'm a regular at Sephora. I was able to get a few samples, the Juno Hydroactive Cellular Face Oil ($90.00) that lasted me for a week and the Luna Sleeping Oil ($105.00). My mother was always big on applying oils at night, so I figured it couldn't hurt. Unfortunately, it did. The Luna oil is a retinol oil—made with Trans-retinoic Acid Ester, Blue Tansy, German Chamomile, and Chia Seed Oil—that's supposed to offer the benefits of a traditional retinol treatment without the irritation of one. I guess I'm a sensitive flower because within two days my face flared up, causing redness, dry skin, and small bumps on my chin and cheeks.
My skin was so irritated, I had the feeling you get right after a skin peel gone bad, like newly waxed skin that's been attacked by bees. I tried to use the Hydroactive Cellular oil to calm things down, but I think my skin was jolted by that point. Overall, I think the product says what it does, but it's certainly not for sensitive skin. The Juno oil, however, is very pleasant. It has a nice fresh smell and makes the skin feel like silk after a few days. Both oils are packed with yummy vitamins and fatty acids, so if you have the money, I'd say they are worth the splurge—just be careful with the more intensive treatments.
Juno Hydroactive Cellular Face Oil: A very expensive, but pleasant oil for night and day. ⭐⭐⭐⭐
Luna Sleeping Oil: Ouch. ⭐⭐⭐
Skincare / Cleansers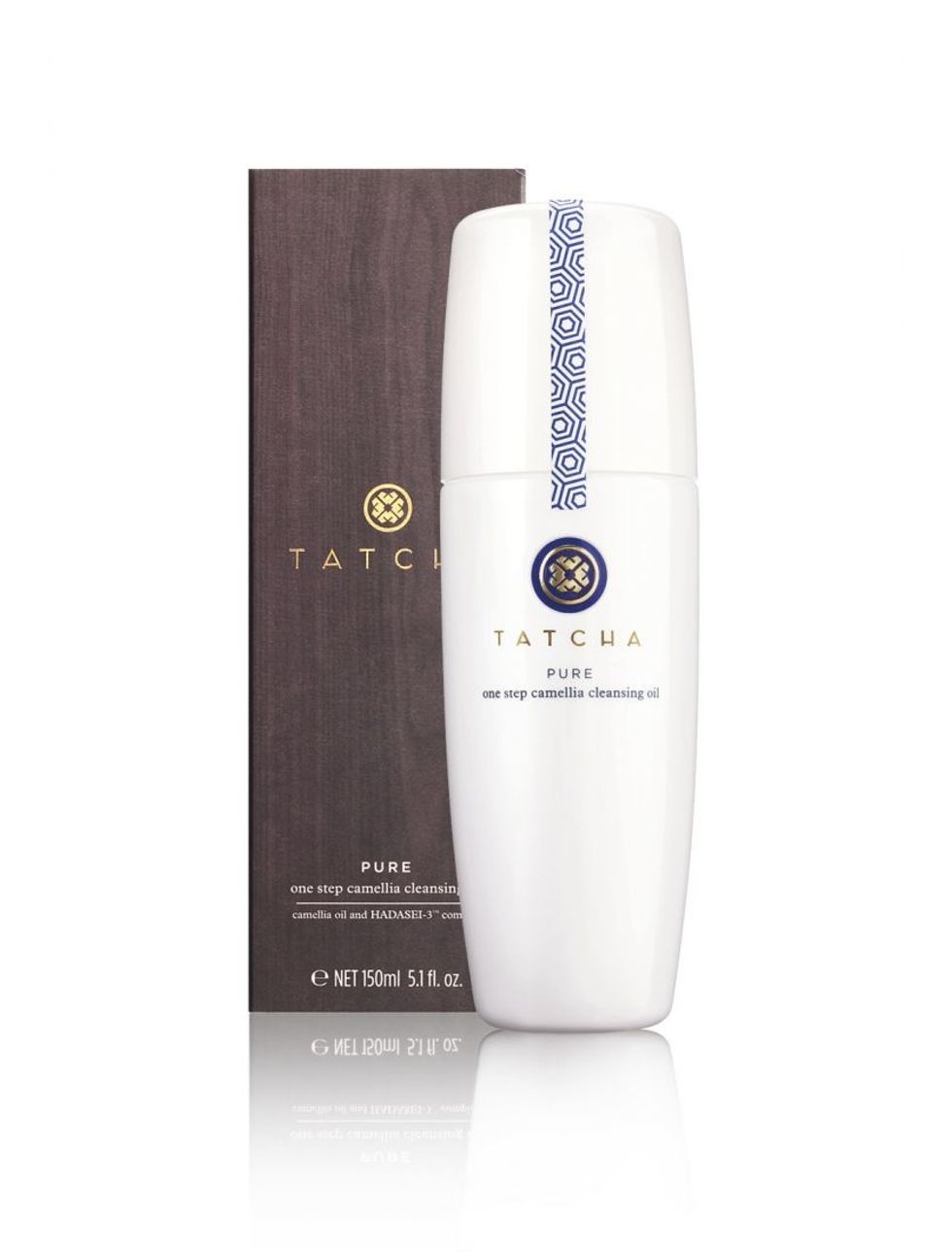 Camelia Cleansing Oil
Catcha Skincare
Thought we were done with skin? Think again. My girl Natasha—and there always seems to be a Natasha on duty at MAC and Sephora—pulled me to the side and suggested I try the Tatcha line, inspired by Geisha tradition, offering a variety of face oil and powder cleansers (notably the Rice Enzyme Powder). She recommended the Pure One Step Camellia Cleansing Oil ($45.00), a two-in-one makeup remover and cleaner that melts away impurities and helps restore the skin's natural elasticity. It's enriched with vitamin A, B, D, and E and nourishing Omegas 3, 6, and 9. My sample only lasted three days and my verdict stands as such: this is something you would use after washing your face with an actual cleanser. It wasn't strong enough to actually cut through most of my makeup, leaving plenty of foundation and mascara residue behind. It has a thin texture and takes a big scoop to lather the entire face. It's one of those things that's nice to have around for the ritual per se, but not the actual results.
Pure One Step Camellia Cleansing Oil: The idea of this product is cute, so I'll give it an initial ⭐⭐but I need something heavy-duty to clean off all of my makeup without stripping my skin of its properties. This doesn't cut it.
Skincare / Masks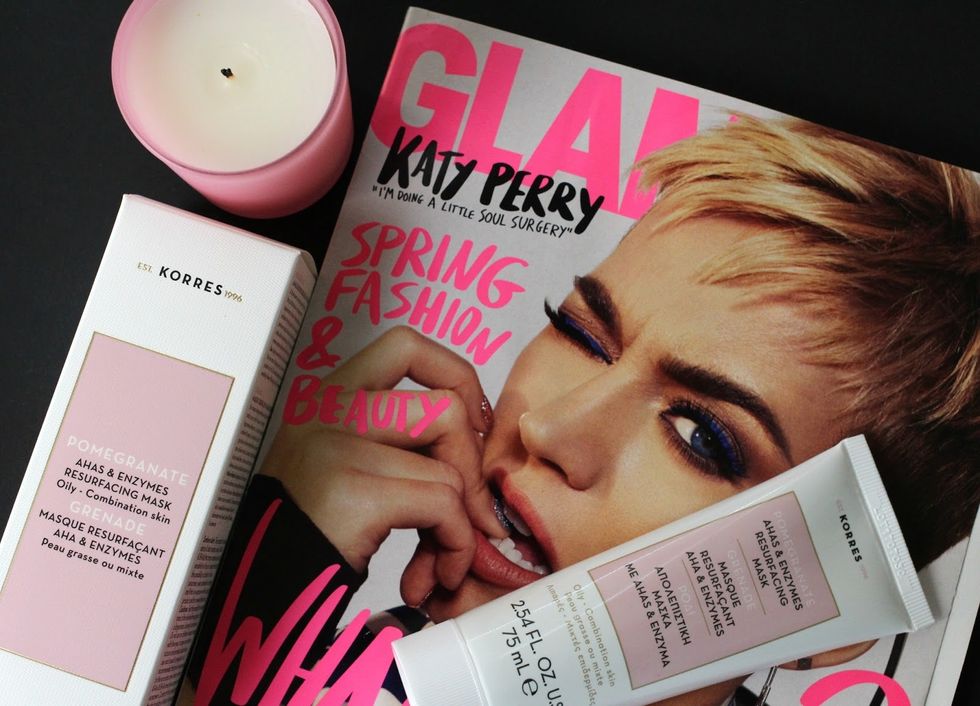 Koreas Resurfacing Mask
Photo courtesy of A Very Sweet Blog
I was still fascinated with rice enzymes, so I asked to try the new Korres Pomegranate AHA & Enzymes Resurfacing Mask ($34.00). It's loaded with 27.5 percent AHAs/BHAs and has white glycolic acid that helps rejuvenate the skin through light exfoliation. This stuff is a dream. After being betrayed by the very irritating and abrasive Luna Sleeping Oil, I needed something to help remove all of those dead skin cells. This product, supplied by the very generous Natasha, did exactly that without causing me any irritation or additional breakouts. Maybe it's the jojoba oil or witch hazel, but the inflammation I had at the start of the week is completely gone, my skin finally coming back to life.
Koreas Pomegranate AHA & Enzymes Resurfacing Mask: A full bottle for me, please. ⭐⭐⭐⭐⭐
This week was about nourishing the skin so that all those other products have a clean, clear surface to sit on. The best part, they are all easy products to introduce into your morning and night regimen. The winner is hands down, the Korres Pomegranate AHA & Enzymes Resurfacing Mask. My skin is soft and supple. Now I just need the NYC sun and heat to kick in, pretty please. Join me next week for a liquid lippie showdown!