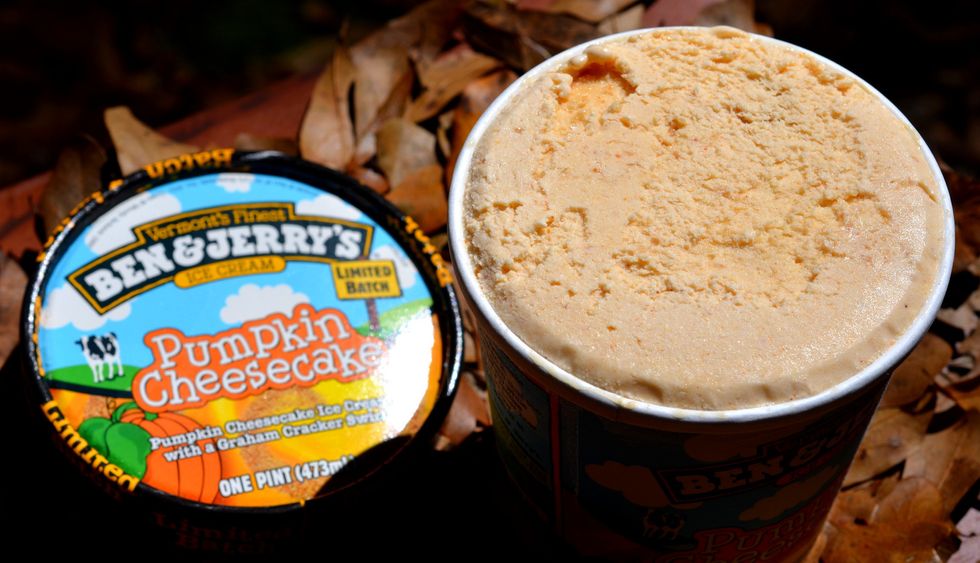 The best ice cream of the season – Ben & Jerry's Pumpkin Cheesecake Ice Cream
...With a graham cracker swirl
Before you roll your eyes at the thought of yet another pumpkin-flavored fall indulgence, give one more tempting treat a chance and you'll certainly be glad you did. Ice cream maker, Ben & Jerry's always aims to please (and always hits the bullseye), and with their special Limited Batch flavor, Pumpkin Cheesecake Ice Cream with a generous graham cracker swirl, you won't be over pumpkin season just yet.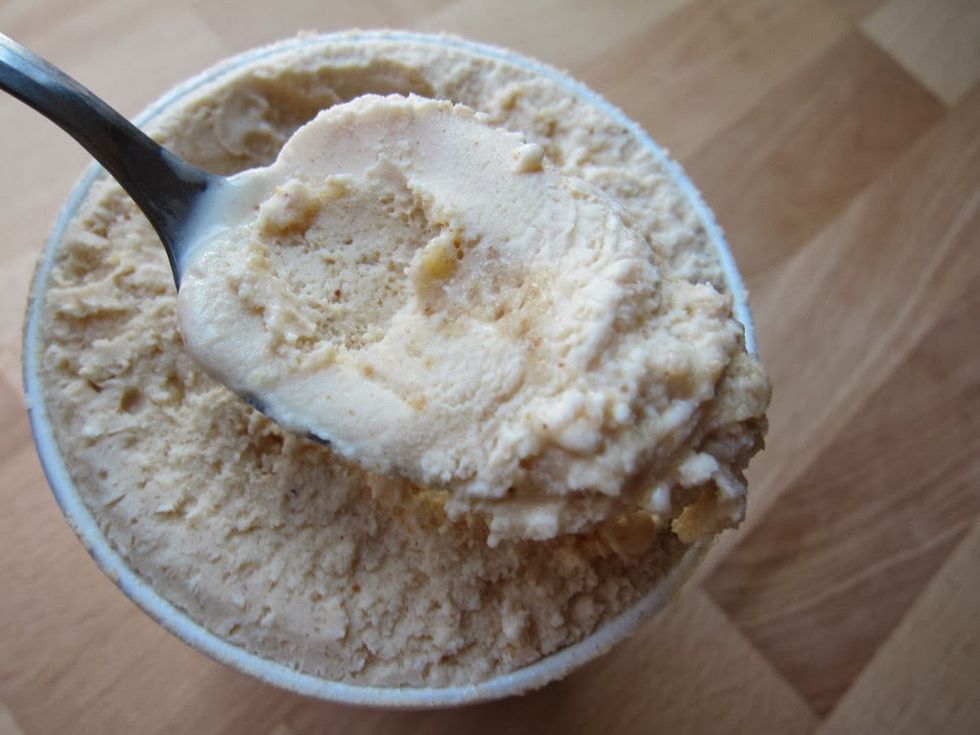 Via brandeating.com
Ben & Jerry's is a well-loved brand that does not follow passing trends and never skimps on gourmet-level taste, so why pumpkin and why now? As it turns out, the fall flavor has been available seasonally since 2007, so perhaps you can thank the ice cream creating fellas for starting the pumpkin-flavor craze. But aren't you so thankful they did?
This rich and tempting flavor is made with 100% real pumpkin, so it tastes super-fresh and natural. Nothing like those artificial pumpkin spice syrups and flavorings that can get you feeling nauseated by the first of October. And paired with the always-delightful (and slightly sinful) taste of cheesecake, this ice cream is so delicious, you will want the whole pint to yourself, and you'll enjoy the last spoonful as much as the first.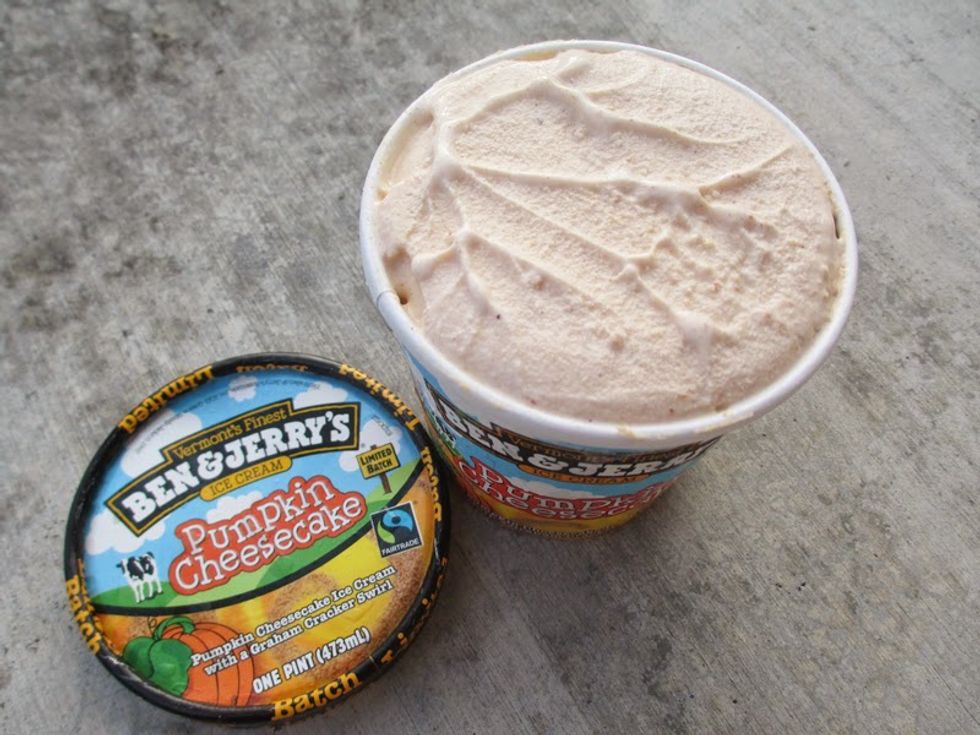 Via myhalfassedkitchen.blogspot.com
Ben & Jerry's Pumpkin Cheesecake Ice Cream is made from the best of the best ingredients, starting with real cream, skim milk, sugar, and pumpkin puree. The abundant graham cracker swirl takes the already perfect ice cream blend up yet another notch by adding exquisite texture and an even more cheesecake-like palate-pleasing sensation. Each pint is non-GMO, Kosher, made with cage-free eggs, and is contained in responsibly sourced packaging. So not only is the taste of this seasonal ice cream great, but so is the care put into every loving spoonful.
According to the Ben & Jerry's website, this Limited-Edition flavor sells out like hotcakes every season, so don't delay and go out and buy your fill asap. Get a pint (or several) at your local grocer or one of the company's Scoop Shops and make sure you find out what all the fuss is about. The handy and easy-to-use store locator on the whimsical Ben & Jerry's site will lead the way to beyond belief taste like you've never had before.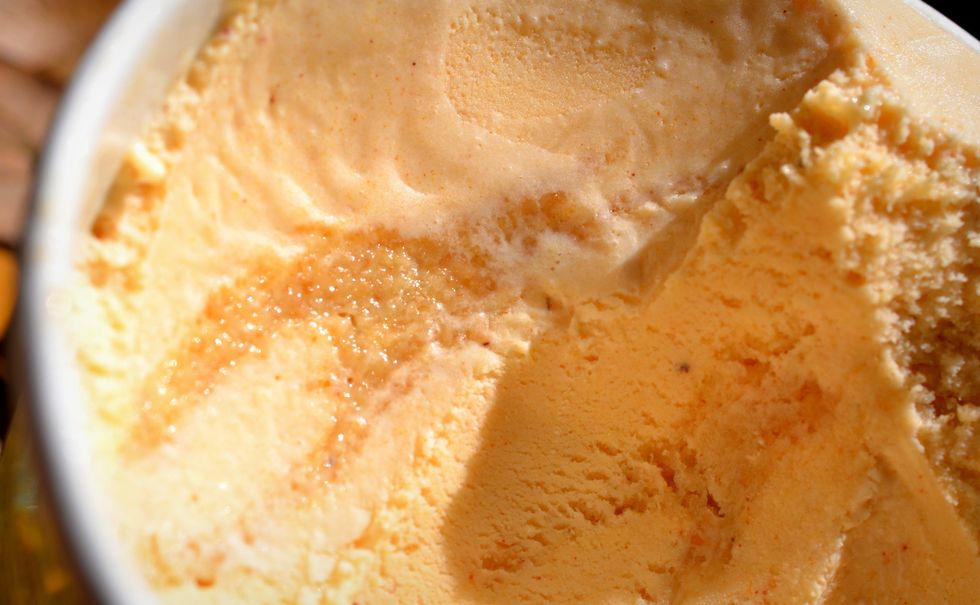 Via sonyafood-recipes.blogspot.com
Pumpkin picking is a fun fall activity, but scooping Pumpkin Cheesecake Ice Cream is the Ben & Jerry's way to autumn adventure. Smooth, creamy, and rich. Fall just got a little sweeter!
Move over pumpkin pie, there's a cooler treat in town!