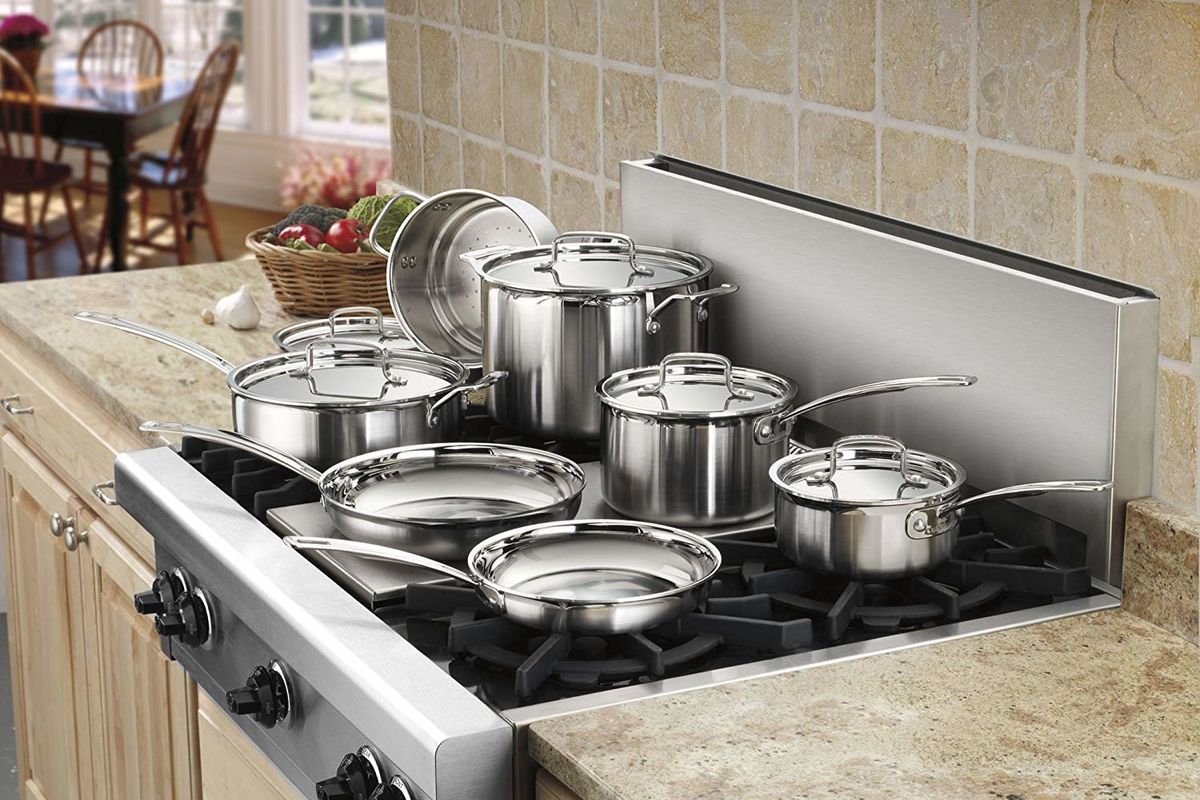 6 Pots and Pans Sets to Help You Navigate Pots and Pans Sets
No need to PANic about pots.
If you've ever been in the market for some new cookware, then you know that there's an entire secret world of pots and pans.
Hundreds of pots. Thousands of pans. And you, alone, at the center of it all without a compass. How do you even begin to navigate this strange new landscape of aluminum and porcelain? Why do you feel so stuck when everything is labeled nonstick?

Fret not, dear kitchenware enthusiast. The path of pots and pans has been trodden before, so you don't need to go in blind.
$39.99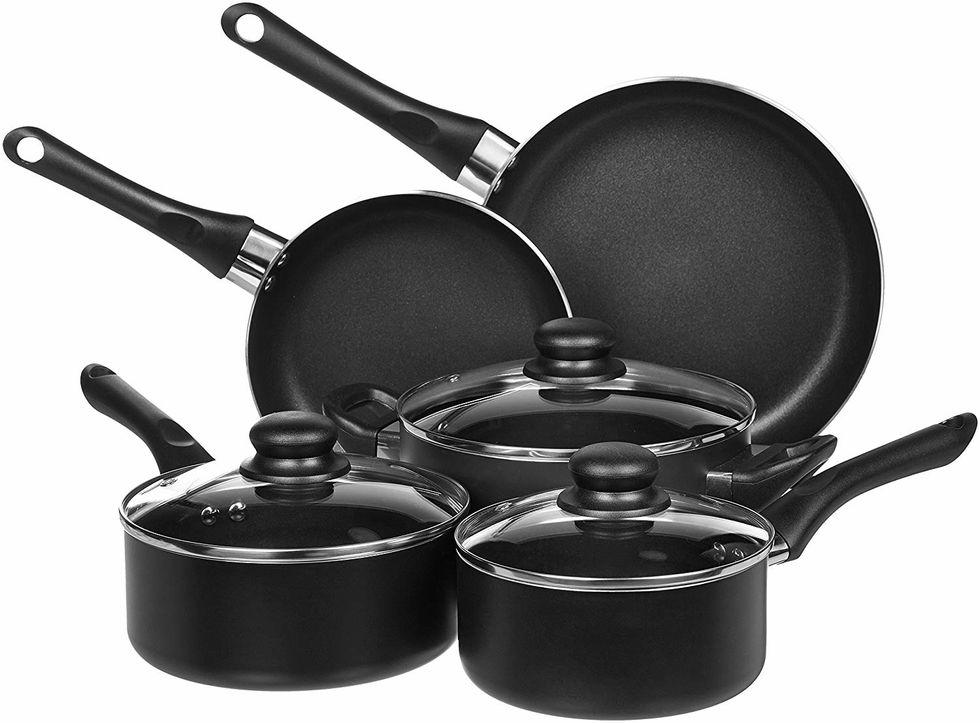 If you need to get cooking but don't want to burn all your money, AmazonBasics is the way to go. Sure, you don't get all the bells and whistles, but you still get 3 pots, 2 pans, and 3 lids, which is a lot of pots and pans for the price. If you're feeling extra ambitious, you can spend an extra $16 for a whole bunch of spoons and spatulas, too.
$73.63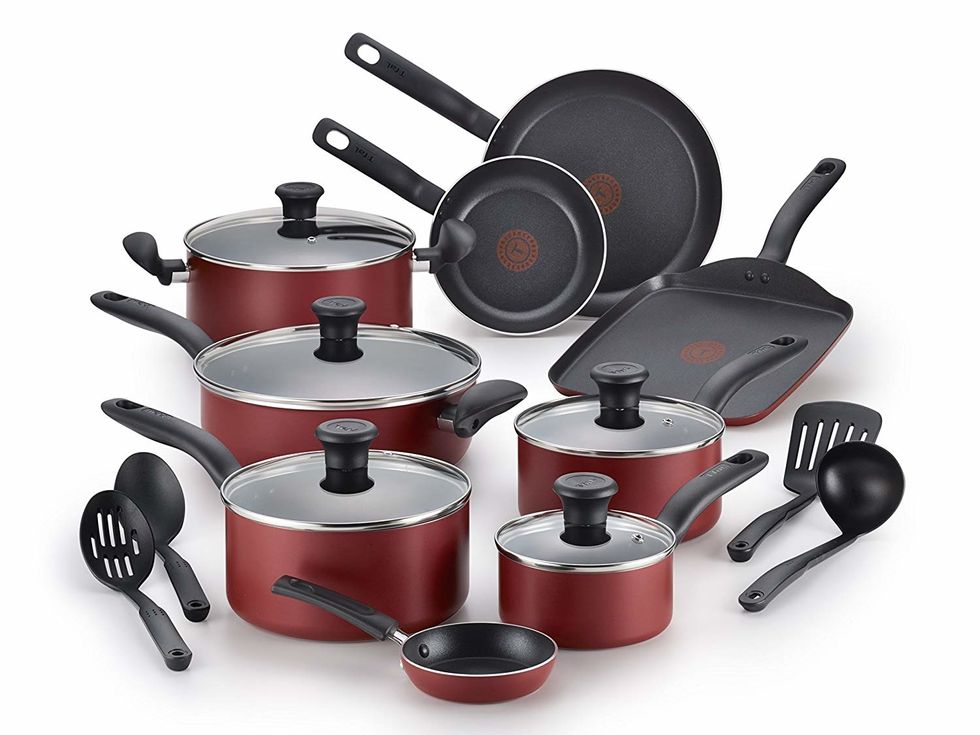 Easily the best cost to number of pots and pans ratio. You get 5 pots, 2 pans, 1 really flat pan (read: griddle), and a bunch of bonus cookware, all in a sleek red color. The pans also feature a "Thermo-Spot" indicator to let you know when it's preheated.
$99.99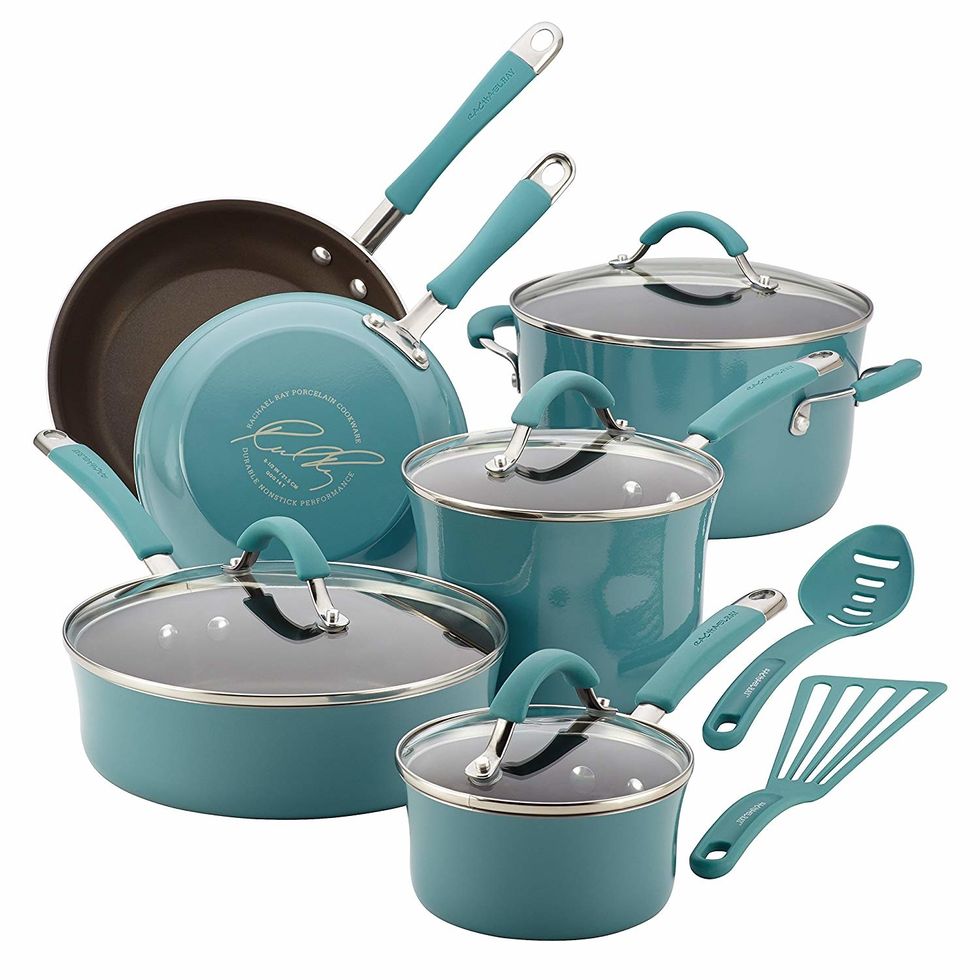 You've seen Rachael Ray on TV. You own her cookbooks. Now you can have her name emblazoned on the underside of all your pots and pans. This set is made from durable aluminum and comes in a variety of colors, although Agave Blue is definitely my favorite. It also comes with a Lifetime Limited Warranty, which may or may not be fulfilled by Rachael Ray herself.
$159.99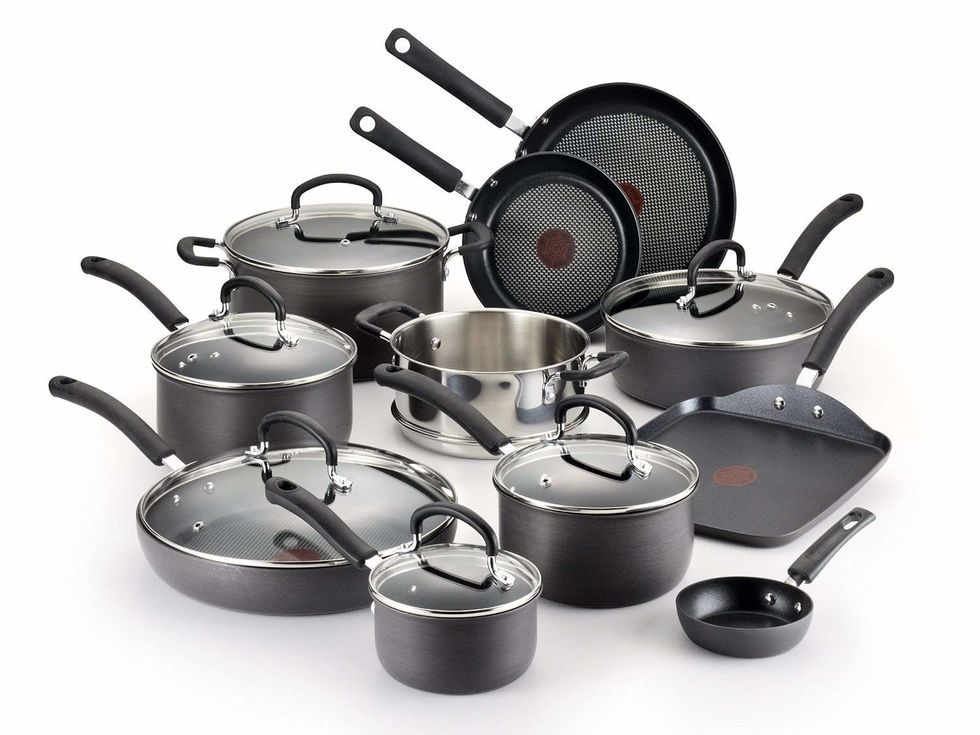 Essentially a supercharged version of the red T-fal set, these pots and pans are made from hard anodized aluminum, which means they're extra durable. The advertised "TechnoResist Anti-Warp base" adds extra protection from heat warping, so if you plan to cook frequently and have the dough, these pots and pans will last a while.
$182.79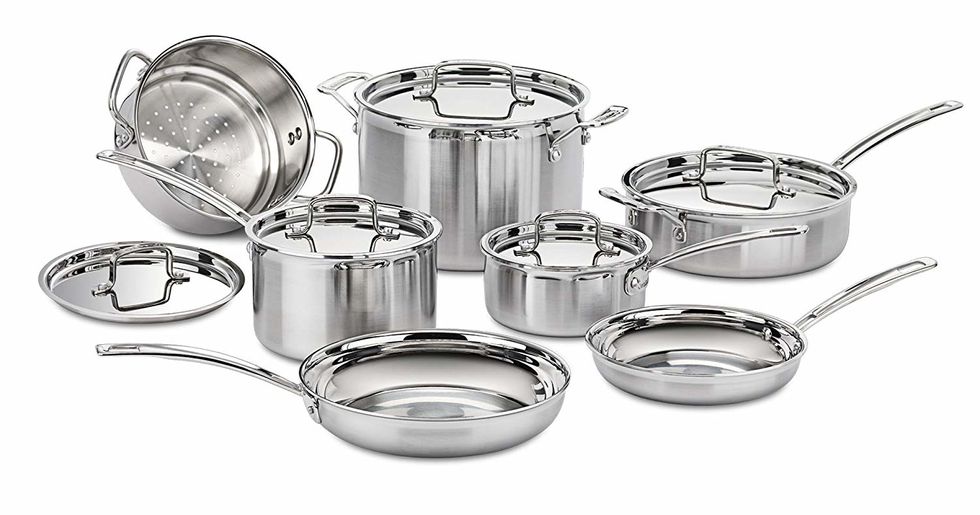 Stainless steel cookware is designed for quality and longevity. Other materials run the risk of breaking down over time and interfering with flavor. Not stainless steel. It's cool and shiny and polished, so you can look at your own reflection while you cook and think "I look cute when I cook." Also safe in the oven up to 550ºF.
shortcode-111-Outbrain]
$196.99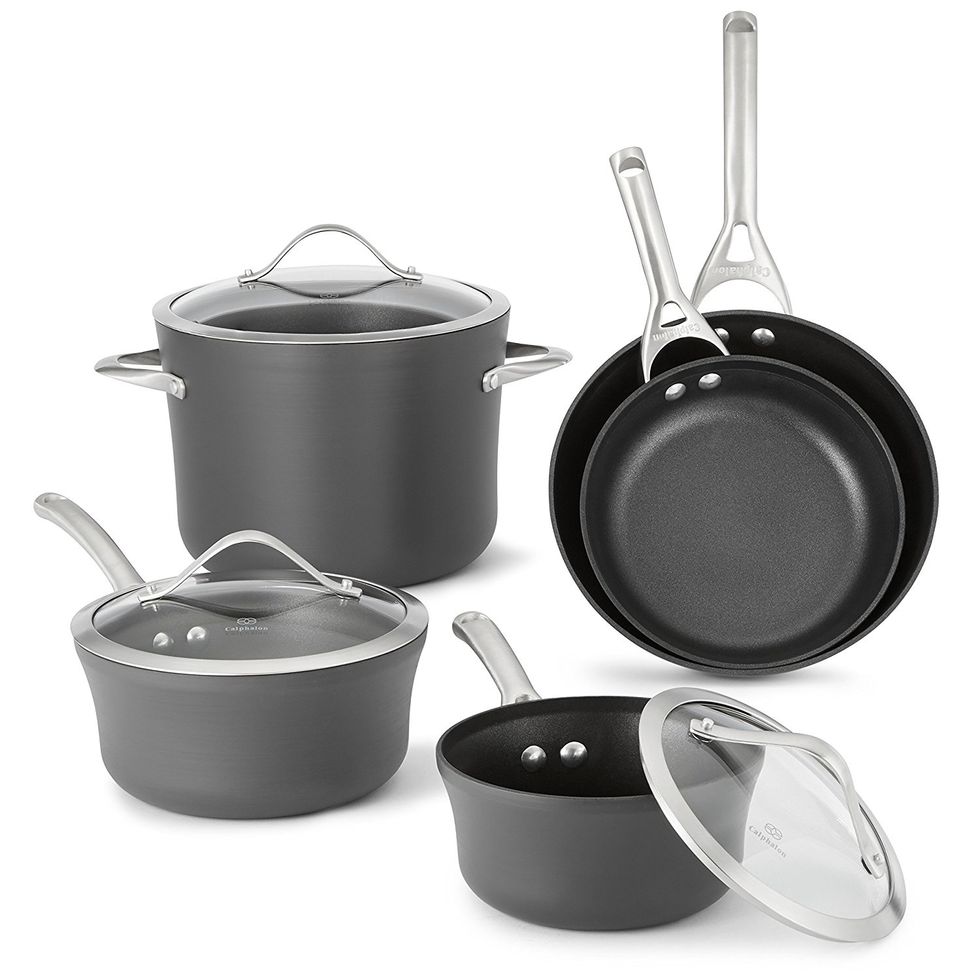 Like the Hannah Montana of pots and pans, this cookware set is the best of both worlds. Heavy-gauge aluminum surfaces allow for even heating throughout whatever you're cooking. Stainless steel handles keep your hands safe when cooking on the stove. And a full lifetime warranty means you probably won't need to deal with buying more pots and pans ever again.
---
Dan Kahan is a writer & screenwriter from Brooklyn, usually rocking a man bun. Find more at dankahanwriter.com
---