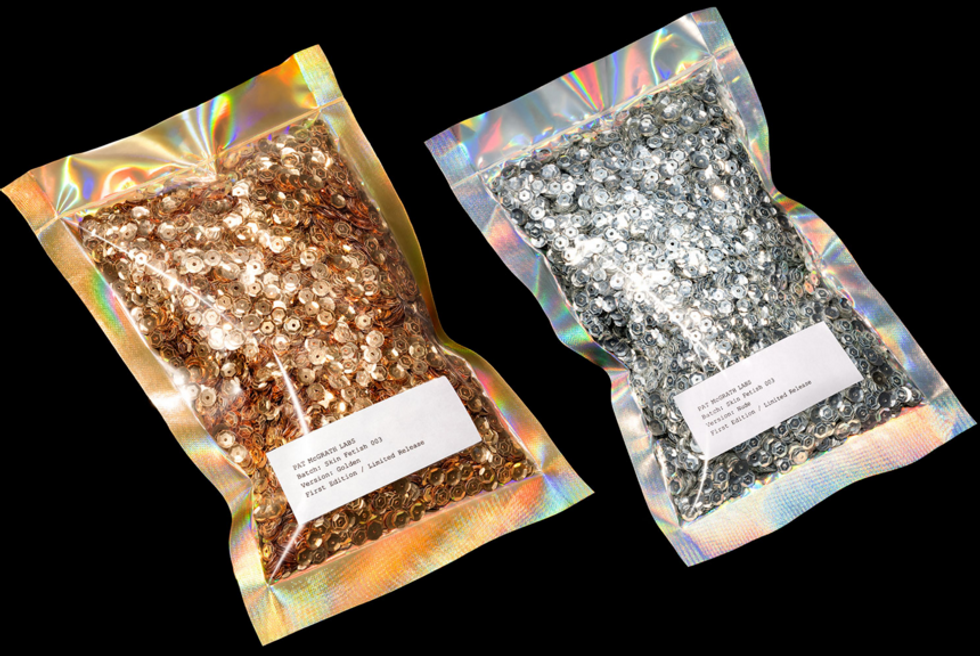 Pat McGrath's makeup sets are all you need for a night of decadent glam
Meet the makeup line that's been keeping us on our toes for more
Pat McGrath is one of the most celebrated and praised makeup artists in the fashion industry. Her consistently innovative work has led to campaigns for i-D, W, and English, French, and American Vogue. In an interview with Vogue during London Fashion Week (F/W 2008), she said: "I'm influenced a lot by the fabrics that I see, the colours that are in the collections, and the girls' faces. It's always a challenge but that's the key - to make it different every time." Following her mother's advice, she sought to launch a makeup line of her own and thought - "Why not just do a line now?" Pat McGrath's Labs was born.
On October 29, 2015, McGrath launched her first product - Gold 001. A beautiful gold eyeshadow pigment, mixing liquid, and extra container were all included in the product, retailing for $40. McGrath's packaging, which consists of iridescent bags full of shiny sequins, began to make headlines as well. The first launch only contained 1,000 units and were sold exclusively on her website, making it the next best thing to get your hands on. Over time, McGrath's line expanded with products like Phantom 002, Skin Fetish 003 and Lust 004. The limited quantities of her line adds demand and frenzy over them - some of these have been sold out in seconds.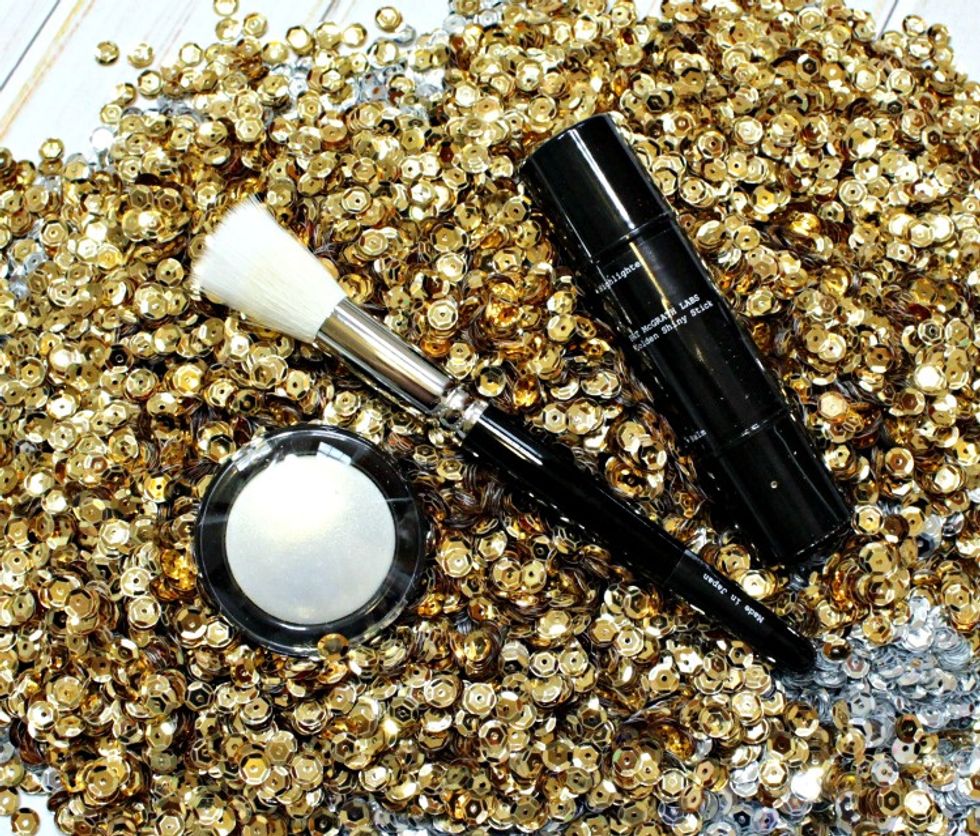 As fate would have it, I was able to get my hands on Skin Fetish 003 in the color Golden. As it reads in the product description, "This changes everything! Meet your new obsession: Skin Fetish 003, the transformative kit of backstage secrets for sinfully sublime skin. Take highlighting to the next dimension with this addictive trio." The set comes with a gold pigment (different from that of Gold 001, a wonder that sold out in miliseconds), a stick highlighter, and a buffer brush. Now don't get me wrong - I love cheap makeup as much as the next person, but something about McGrath's products really stands out. The Skin Fetish 003 is worth the $72 price tag, as immediately upon application it lights up the highlights of my face in a way that's best captured on photography.
I would recommend Pat McGrath's products to anyone who works in the fashion world, whether that be editorial or photography, as such pigmented colors look best on camera - after all, that is McGrath's occupation. Makeup, for me, has long been a source of fascination, and McGrath has brought wonder and individuality to it once again. Each product, whether it's Phantom 002 or Lust 004, finds a way to work for you. The best part? It's pigmentation. Long-lasting and non-creasing, it's makeup that's meant to live on your skin and not anywhere else. It's changing the beauty industry as we know it, and if there's one thing we recommend, it's getting your hands on one as soon as you find it restocked. In the words of McGrath, "I want to change how people think about makeup, and disrupt the status quo."
Pat McGrath's products can be purchased via her online store.