Thrive Causemetics is a vegan beauty brand with makeup and skincare lines available online.
Known for their Liquid Lash Extensions Mascara™, winning Allure 2020 Best of Beauty Award for Best Tubing Mascara and viral TikTok presence.
They have a range of everyday essentials and bundles to help you save.
Read below for their Valentine's Day sets rundown and get them for 25% OFF TODAY ONLY.
Listen up, ladies! Our editors are constantly on the lookout for the best deals out there. And if you love make-up as much as we do, you won't want to miss this one.
Whether you're celebrating Valentine's Day or Gal-entine's Day, you need to know about these Thrive Causemetics Valentine's sets!
Thrive Causemetics have made a huge name in the beauty world for their high-quality, cruelty-free, vegan products. They're now our go-to make up and skincare brand.
Thrive Causemetics is offering three bundles valued at 15% off the full price FOR A LIMITED TIME ONLY: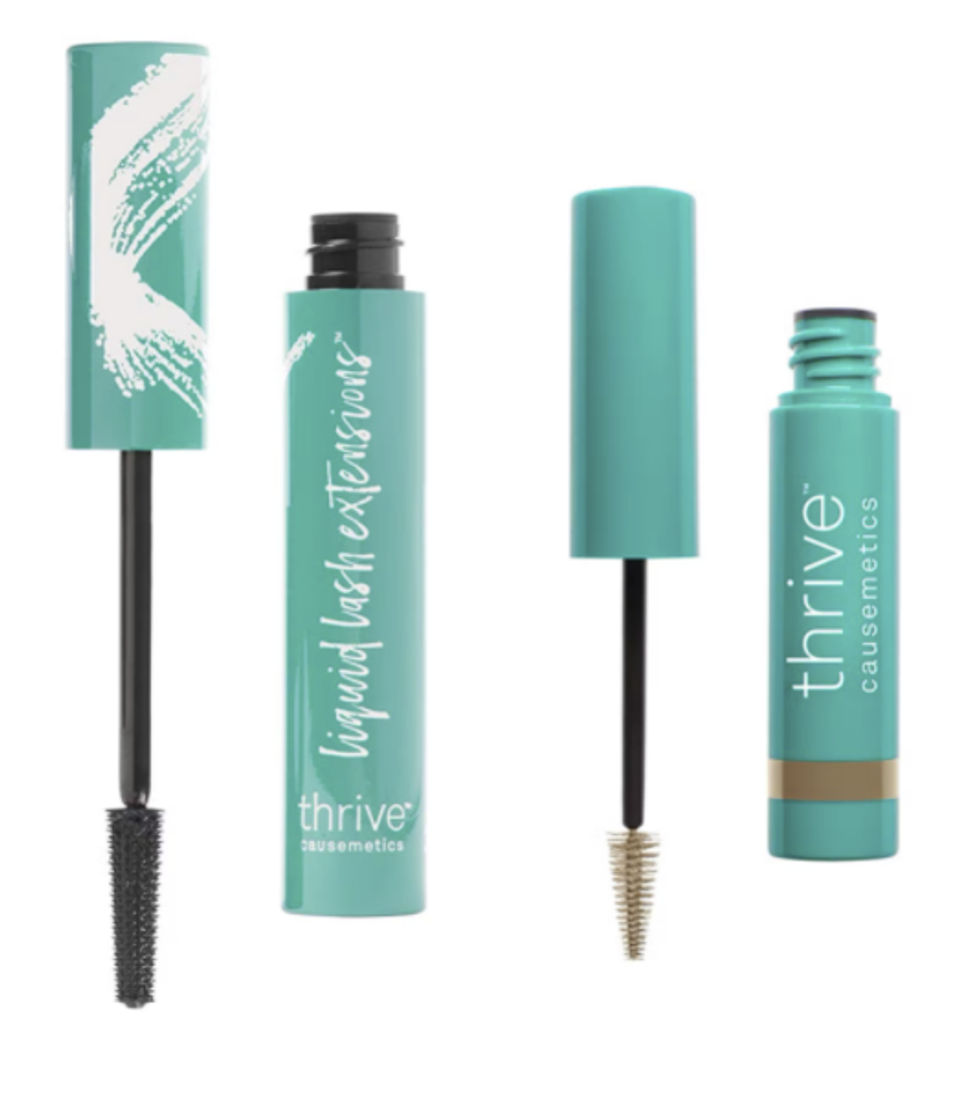 This set includes their viral, award-winning Liquid Lash Extensions™ Mascara and their amazing Instant Brow Fix™ Semi-Permanent Eyebrow Gel.
The mascara is a Thrive Causemetics best-seller, and after trying it we can see why. It doesn't clump, flake, or smudge! This must-have mascara comes in three classic shades -- Brynn (Rich Black), Nola (Deep Blue), and Crystal (Brown Black).
This brow gel is super long-lasting. It subtly gives your brows more volume and fluff for a fuller, natural look. There are three shades: Christina (Light to Dark Blondes); Audrey (Dark Blondes to Medium Brunette); and Serena (Dark Brunette to Black).
These products are definitely essentials - for a day in the office or for date night. Get this set now for only $40 (valued at $48!!!!).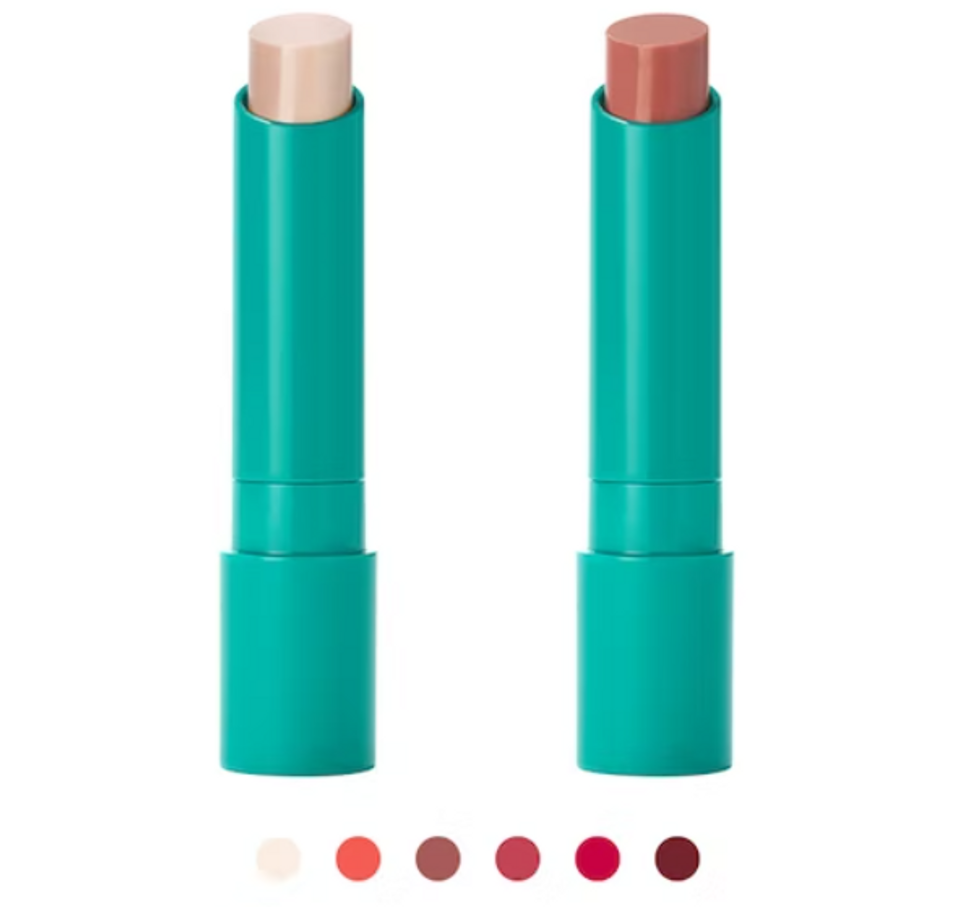 Your smile will be glowing no matter your Valentine's Day plans thanks to this set featuring two Sheer Strength™ Hydrating Lip Tints.
Using their 24-Hour Moisture Lock Complex™, this lip tint instantly moisturizes and deeply hydrates, leaving your lips visibly smoother over time. The lightweight formula enhances the shade of your natural lip, adding the perfect pop of color to your Love Day pout.
Thrive Causemetics hydrating set is valued at $52, but it's going for only $44 right now. Don't miss it!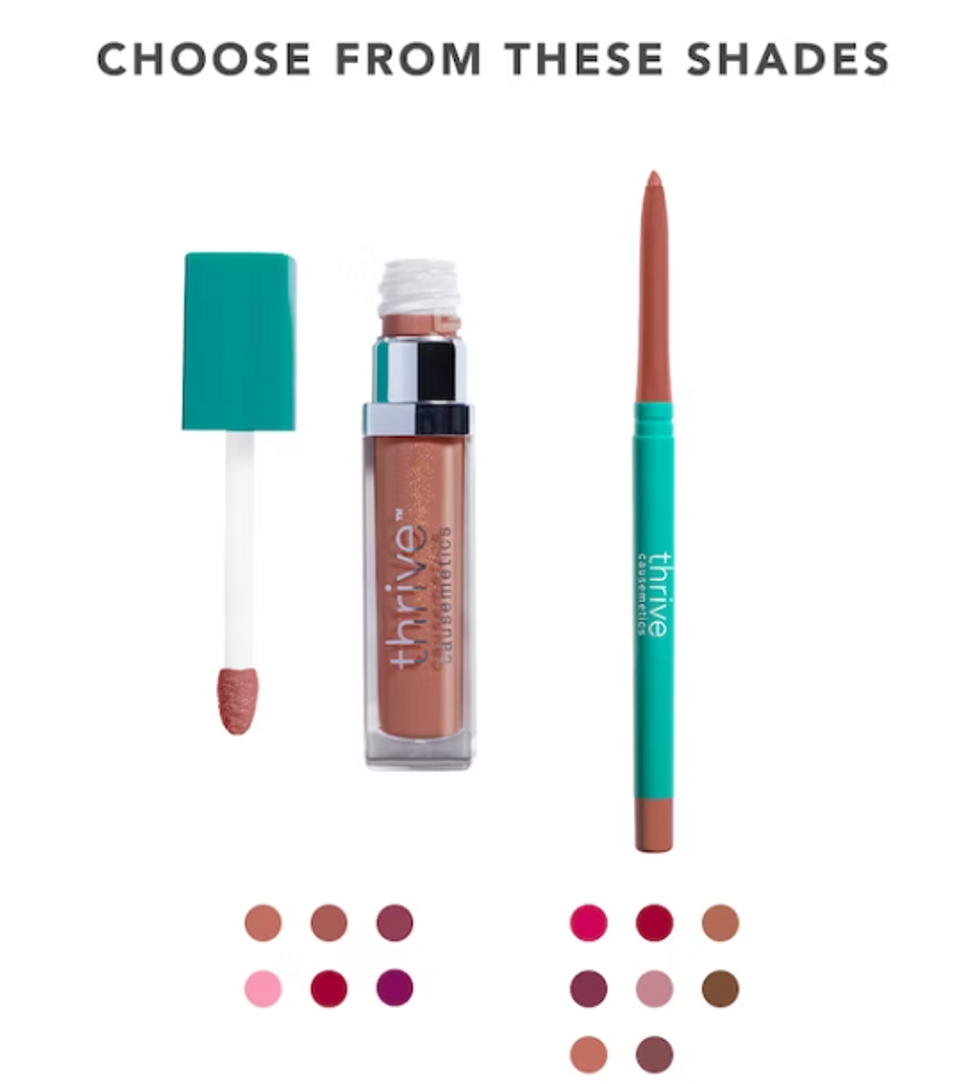 Garner all the attention this Valentine's Day, especially if you prefer a glossy finish. The Glossy Lip Hydrating Serum™ is here to hydrate and highlight your lips with full coverage color and high-impact shine. It combines hyaluronic acid and vitamin B5 to plump and hydrate while also giving a glossy shine that will soften your lips.
Beyond its hydrating capabilities, the serum comes in various long-lasting shades that will leave your lips looking luxurious and luminous all day. If you're going for something vibrant and full of personality, Thrive Causemetics' lip serum is definitely the way to go.
They add that enlivening tint, shimmer, and shine for gorgeous glossy lips this V-day! This set is currently priced at $41 ($48 value). That's seven dollars off!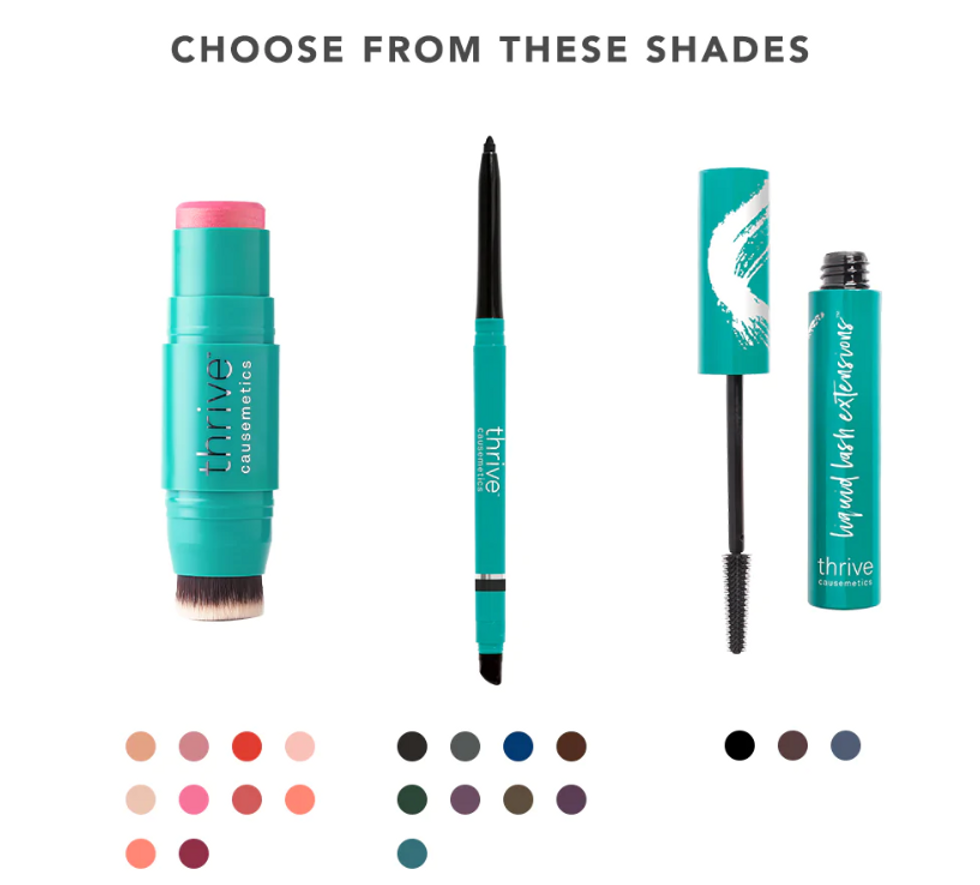 The ultimate date night set, perfect for Valentine's Day and beyond. This set includes:
The ultimate one-stop-shop, the Triple Threat Color Stick™ is one of our absolute favorites. It's a multi-purpose cream stick that gives you all-over natural color wherever you choose to apply.

You can use it on your face as a highlighter, blush, or extra lip color, or even apply on your body for a radiant highlight. The built-in brush makes blending quick and easy, too.
They've paired this amazing product with their award-winning Liquid Lash Extensions™ Mascara and their incredible Instant Brow Fix™ Semi-Permanent Eyebrow Gel. The perfect trio of products to help you achieve that movie star look, in no time!
Don't miss out! Now's the perfect time to snag Thrive Causemetics' Valentine's Day essentials! We love them for their clean beauty commitment, charitable giving, and next-level products – and we know you and your dates will love the way you look!!
LAST CHANCE: Get up to $22 OFF Thrive Causemetics' Limited-Time Valentine's Day Sets + FREE SHIPPING on all orders $35+ and a FREE makeup bag with any purchase! Follow this link to shop!