Thrive Causemetics is a vegan beauty brand with makeup and skincare lines available online.
Known for their Liquid Lash Extensions Mascara™, winning Allure 2020 Best of Beauty Award for Best Tubing Mascara and viral TikTok presence.
They have a range of everyday essentials and bundles to help you save.
Read below for their Valentine's Day sets rundown and get them for 25% OFF TODAY ONLY.
Listen up, ladies! Our editors are constantly on the lookout for the best deals out there. And if you love make-up as much as we do, you won't want to miss this one.
Whether you're celebrating Valentine's Day or Gal-entine's Day, you need to know about these Thrive Causemetics Valentine's sets!
Thrive Causemetics have made a huge name in the beauty world for their high-quality, cruelty-free, vegan products. They're now our go-to make up and skincare brand.
Thrive Causemetics is offering three bundles valued at 15% off the full price FOR A LIMITED TIME ONLY: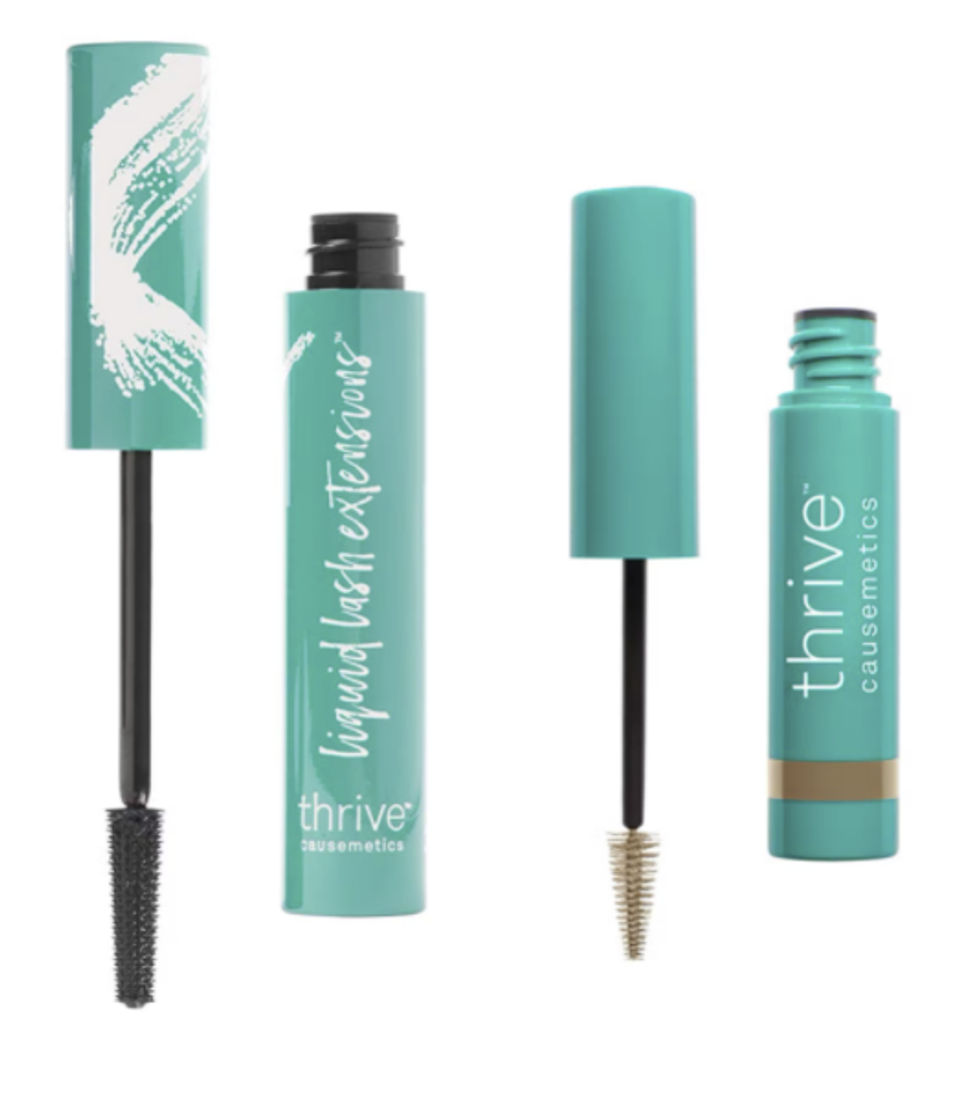 This set includes their viral, award-winning Liquid Lash Extensions™ Mascara and their amazing Instant Brow Fix™ Semi-Permanent Eyebrow Gel.
The Mascara is a Thrive Causemetics best-seller, and after trying it we can see why. It doesn't clump, flake or smudge! This must-have mascara comes in three classic shades -- Brynn (Rich Black), Nola (Deep Blue), and Crystal (Brown Black).
This Brow Gel is super long-lasting. It subtly gives your brows more volume and fluff, for a fuller, natural look. There are three shades: Christina (Light to Dark Blondes); Audrey (Dark Blondes to Medium Brunette); and Serena (Dark Brunette to Black).
These products are definitely essentials - for a day in the office or for date night. Get this set now for only $40 (valued at $48!!!!).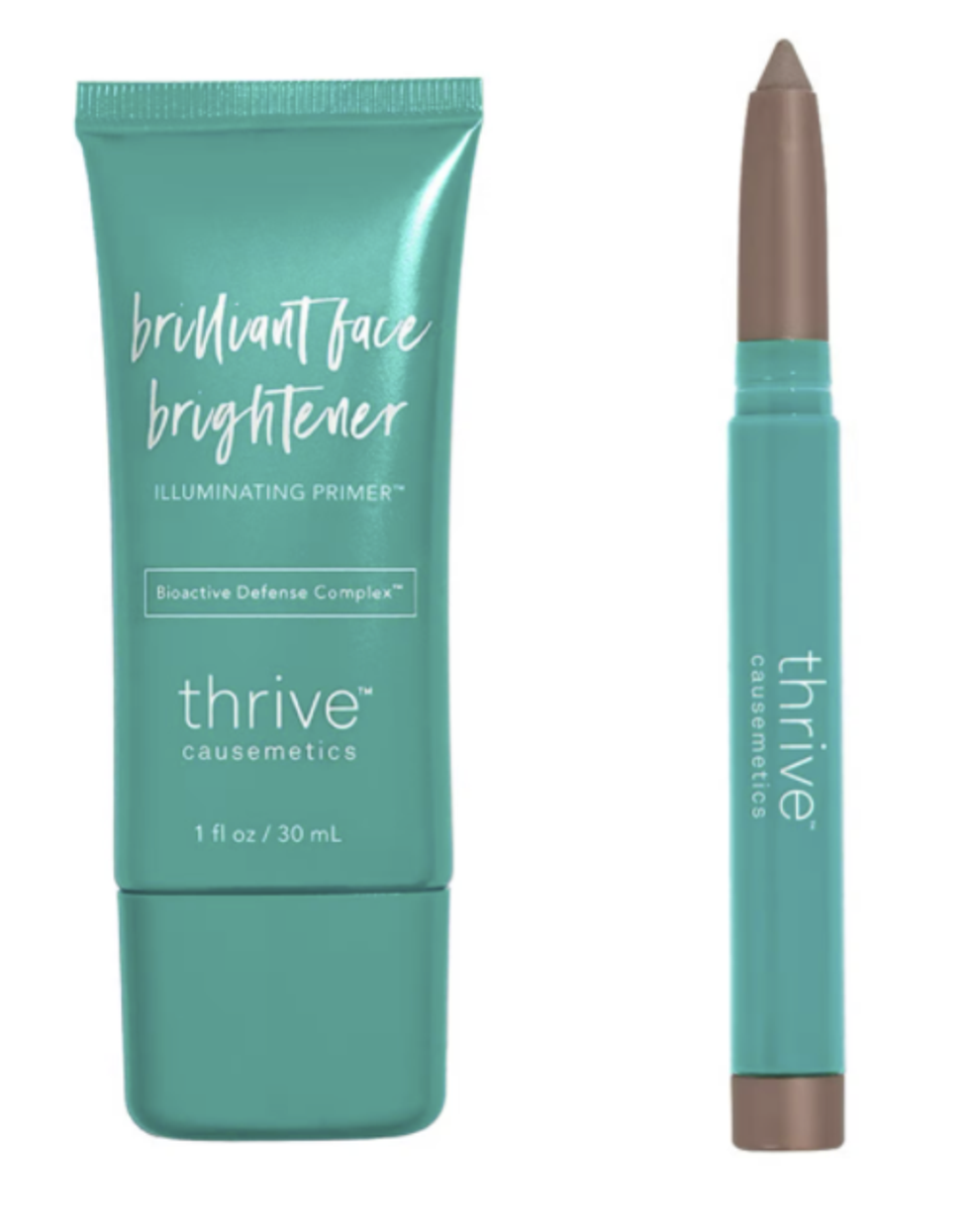 You'll be glowing no matter your Valentine's Day plans - thanks to this set featuring the Brilliant Face Brightener™ Illuminating Primer and their Brilliant Eye Brightener™.
The Primer creates a luminous canvas with light-reflecting smart pigments. The natural ingredients are great for your skin and will reduce dullness and brighten your complexion over time. It primes for an overall seamless makeup application.
The Eye Brightener is a unique cream-to-powder highlighter stick. Its shimmery formula instantly lights up your eyes. It can also be used to highlight areas like the brow bone and cupid's bow to accentuate your finest features!
This Illuminating set is valued at $59, but it's going for only $50 right now. Don't miss it!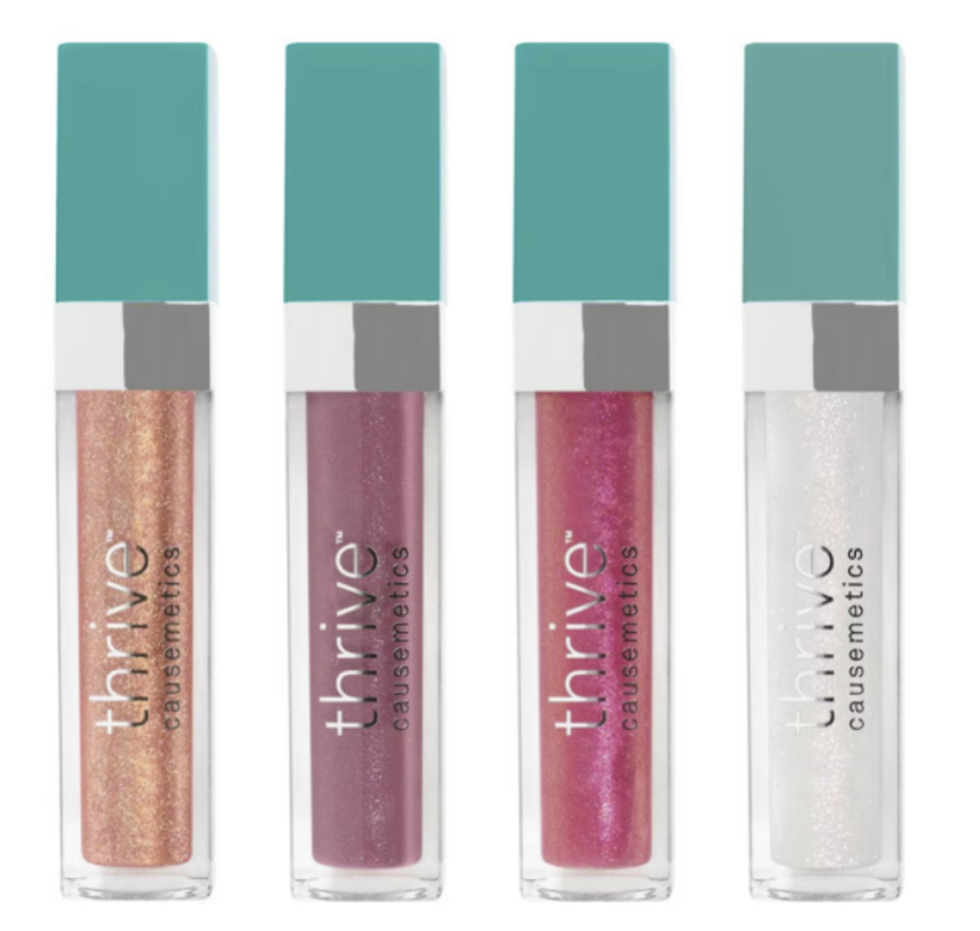 Collect all four shades of Thrive Causemetics Lip Mate™ High-Shine Reviving Topper - Glinda (Rose Gold Shimmer), Charlotte (Mauve Shimmer), Effie (Pink Shimmer), and Ashley (Crystal Shimmer). These Lip Toppers are ideal to use alone on your lips or to compliment other Thrive Causemetics lip products.
They add that enlivening tint, shimmer, and shine for gorgeous glossy lips this V-day! This set is currently priced at $81 ($96 value). That's a whole $15 off!
Don't miss out on your chance to get these amazing Thrive Causemetics sets at 15% off NOW! Take advantage and stock up on these bundles before it's too late, you can thank us later!
TODAY ONLY: Get 25% OFF the Valentine's Bundles and FREE SHIPPING on all Thrive Causemetics purchases with promo code LOVE! Follow this link to shop!