Our editors are always looking for the best products in beauty, and we recently discovered a brand reimagining how we wash our hair: Hairstory.
Their New Wash is a one-step solution that cleans and conditions your hair without any harsh detergents – meaning it doesn't damage your hair or the environment. The sulfate-free, creamy formula restores your hair and scalp's natural oil production cycle, resulting in less grease and fewer washes.
Whether your hair is thick, thin, curly, or straight, Hairstory's products work for every hair type and bring the shine and softness your hair deserves. We took a deep dive into Hairstory and tried their innovative products that are changing the hair care industry.
Here are our top 3 picks that will change your hair care routine for the better: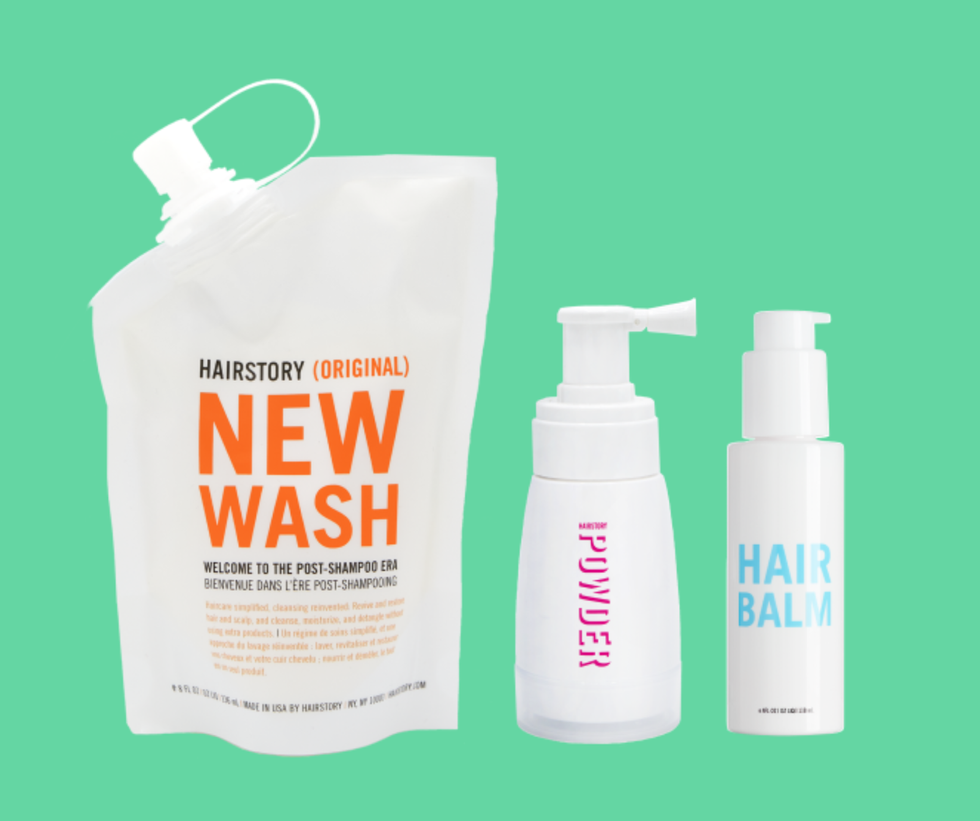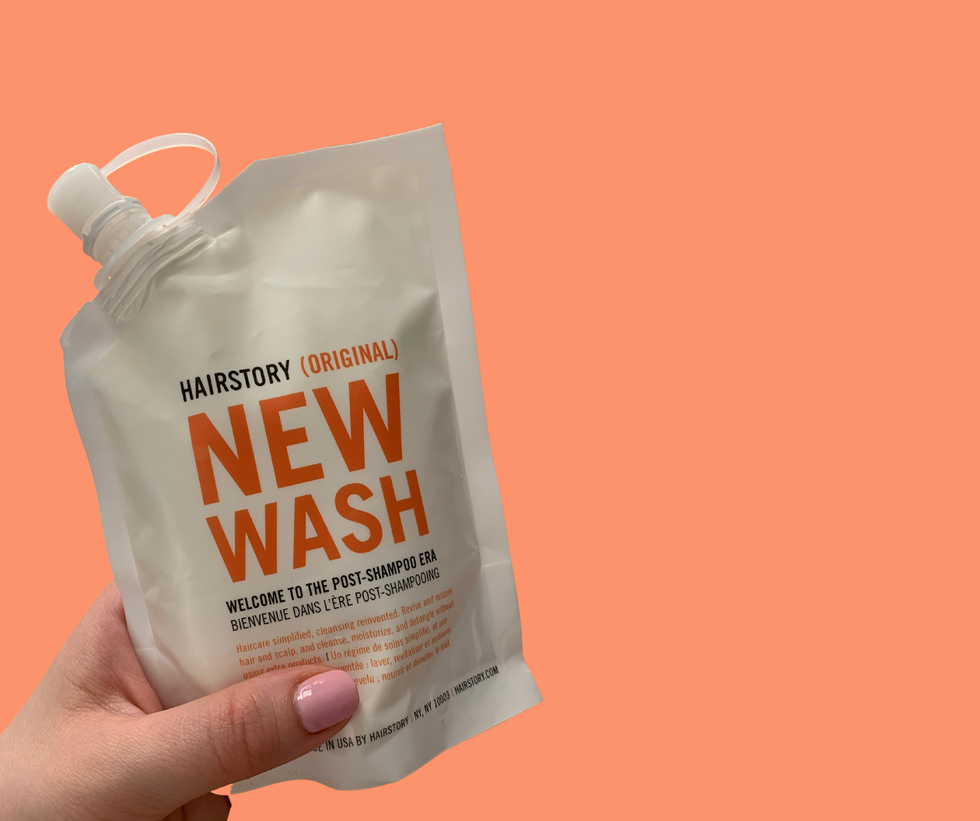 What It Is: A one-step hair cleanser formulated with gentle essential oils and naturally-derived ingredients that won't damage your hair or the environment.
What It Does: It cleans and conditions every hair type and restores your scalp's natural balance without stripping its good oils or protective barrier, meaning you'll need fewer washes.
Pairs Best With: Hair Oil
Price: $44 (or $42 when you subscribe)
Our Thoughts:
We were initially skeptical about the one-step hair wash solution. The idea of ditching conditioner felt scary, but Hairstory's New Wash is the real deal. After only a few washes, our hair looked and felt softer and shinier than ever — plus, we needed way fewer washes, and our scalp didn't itch!
There is a bit of a transition period when it comes to breaking out of the shampoo/conditioner routine, but it's totally worth it. We noticed that our hair is less greasy between wash days and not only are we saving time, we're saving money too! Our showers have one pouch of New Wash instead of a million different bottles that take up space and don't deliver on their promises.
It's like a reset button for your hair and scalp to transform them back to their youthful state. Add a pump of their Hair Oil made with 8 powerful essential oils to smooth out the frizz and add some extra shine.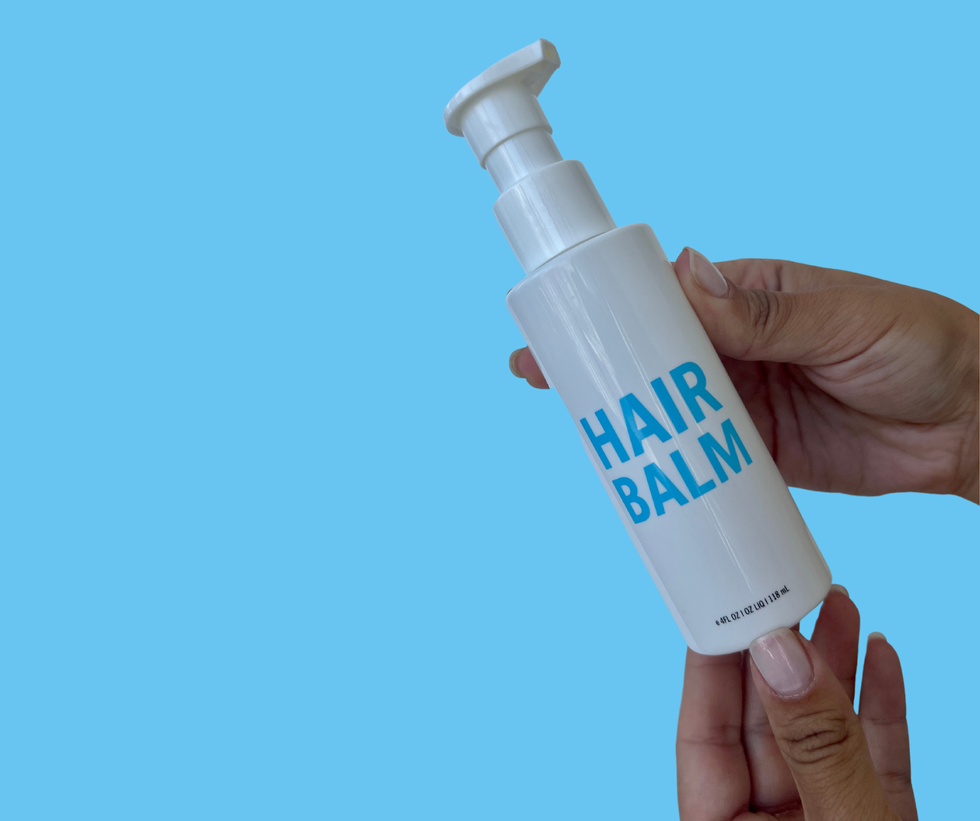 What It Is: A lightweight cream perfect for air-drying.
What It Does: It adds moisture to your hair and helps to define curls without leaving your hair feeling crunchy, sticky, or gelled.
Pairs Best With: Undressed Texturizing Spray
Price: $68 (or $65 when you subscribe)
Our Thoughts:
We are in love with this product! It brings back the curl in your hair while gently nourishing and taming frizz. Its application is super simple. We use 1-2 pumps after washing with Hairstory's New Wash and massage it into our damp hair - that's it!
It's the perfect product if you're in a rush or want to get back to embracing your hair's natural texture. Then, finish off with their Undressed Texturizing Spray to add volume, and moisture, protect your hair against UV rays, and create soft, sexy beach waves – without the salt!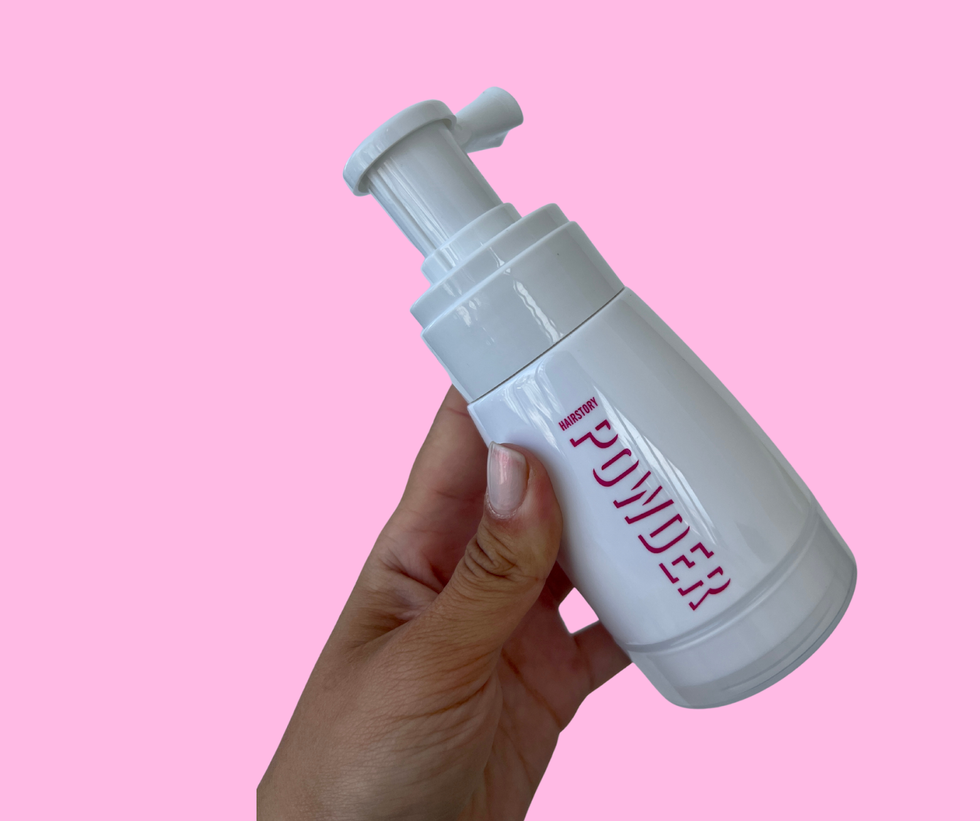 What It Is: A translucent talc-free and aerosol-free powder to extend the life of your blowout.
What It Does: Its specialized formula gives the powder grip and makes it work as an all-in-one dry shampoo, volumizer, texturizer, and styling tool. It absorbs oil quickly while instantly creating body.
Pairs Best With: Dressed Up Heat Protection Lotion
Price: $68 (or $65 when you subscribe)
Our Thoughts:
Hairstory's translucent powder is second to none, and we've tried tons of powders and dry shampoos. It's simple to apply and does precisely what it promises. It works great as an everyday hair refresher, helps to hold up a high bun, gives your hair a volume boost, and so much more.
If you want to push your hair wash another day, use their Dressed Up Heat Protection Lotion, give your hair a quick blow dry and massage the Powder along your roots – your hair will look fresher than ever – goodbye oil, hello volume!
Get their Gym Kit that includes all our top 3 products for only $105.
Final Verdict
We'll be honest; after reading Hairstory's tons of 5-star reviews, we had high hopes and thankfully they delivered!
With their one-step New Wash, Hairstory made our hair care routine easier and quicker than ever. Plus, our hair hasn't felt so soft and healthy in years. Not to mention that joining their Refill Club saves you 20% on each order + free shipping and reduces plastic use tremendously!
Anyone looking for a healthy hair care routine that doesn't cost a fortune needs to give Hairstory a chance.
Special Offer For Our Readers: Enjoy Free Shipping For All New Customers!