The real estate market is changing, and honestly, it's about time. In the digital age, nearly every service we use has been simplified—except for real estate. Home buying and selling still seems to be stuck in the age of in-person showings and long-winded transactions. There has to be an easier way, and now there is.
First there were iBuyers, real estate investors that used an automated valuation model to offer cash offers at an unprecedented speed. Now, there's Orchard, a quicker and more efficient way to circumvent the real estate process. With Orchard you can finally buy your next home before you sell by unlocking up to 90% of your home value upfront.
While both disruptors have completely changed how we buy and sell houses, we wanted to find the single best way to buy and sell your house online, so our editors went through the trouble of trying both and here's what we learned.
Key Similarities
Both services give you a free, quick, and thorough estimate on your home
Both services match your listing to national buyers who are likely to buy for your home if you choose to sell
Both services will clean and stage your home for selling
Both services give you the certainty of receiving a cash offer for super quick transactions
Both services take around a 6% commission on the total house price
Key Differences
Orchard allows you to list your home for top dollar, whereas iBuyers will typically low ball you for a guaranteed sale
Orchard lets you get up to 90% of your home value upfront to buy your next home without rushing to sell your current one
Orchard matches you to a dedicated Home Advisor, whereas with an iBuyer everything takes place online with no dedicated representative.
Orchard gives you more power as a buyer by reserving your home for you using a cash offer on their behalf
Orchard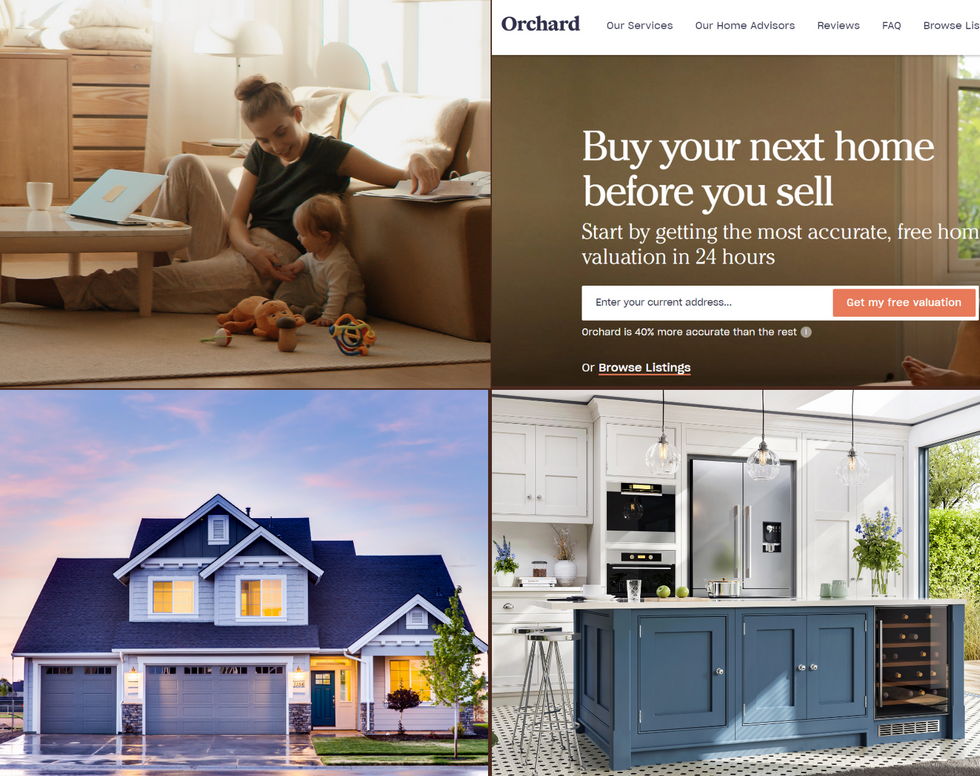 Orchardis the best of both worlds, simply put. Not only will they help you sell your home for the highest possible price, but they'll also help you move into your new home without any stress.
While iBuyers are all about the seller, Orchard is more about transforming the way people buy and sell their homes—streamlining the process to make it simple, straightforward, and easy. Orchard lets customers sell their existing home on their schedule, at market price with a high guaranteed cash offer, while giving them the power to shop for a new home before their house is even sold!
How is this even possible? Orchard allows you to get up to 90% off your home value to put towards the purchase of your next home. That means that with this instant equity you will become a non-contingent buyer and can make a strong cash offer before your home is even listed!
Not to mention, Orchard's Offer Boost lets you (the buyer) turn your regular offer into an all-cash offer so you can secure the home you love. The Offer Boost feature works by reserving your new home using Orchard's cash and then buying it back from them interest-free.
Orchard is the first all-in-one solution to buying and selling your home since you never have to worry about what comes next!
Orchard
The Easiest Way To Sell Your House
Unlock The Equity Of Your Home
Get A Quote Now!
iBuyers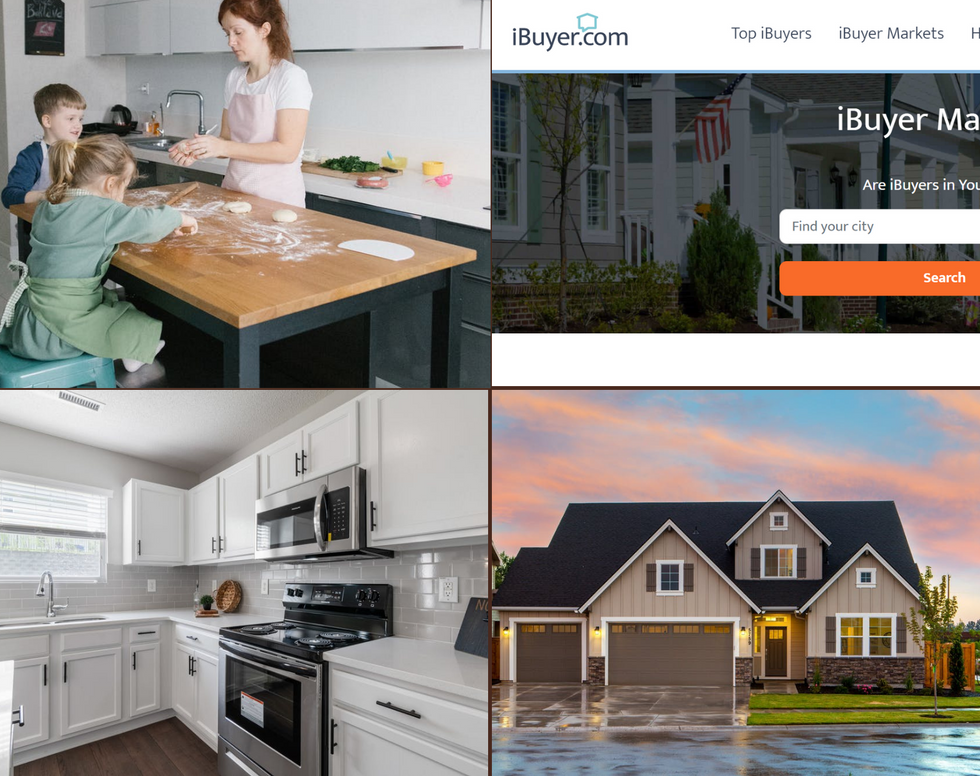 iBuyers are platforms that use online home value assessment tools to determine the worth of a property. It works by using big data from local and national real estate markets to give you an accurate value based on their estimates.
These estimates allow iBuyers, or instant buyers, to make an instant cash offer which speeds up the transaction significantly. However, these instant offers are usually below market price as iBuyers tend to focus on a guaranteed sale, which means you should get ready for some low ball offers.
Not to mention, iBuyers only cater to those who are looking to sell their home without simplifying the process on the buying side. So if you're looking to buy a new house while you sell your old one, you're going to be out of luck.
Final Verdict
Orchard is much more of a complete service when compared to what iBuyers offer. Look at it this way—iBuyers only focus on simplifying the home selling process, and even then, you're not guaranteed to receive any kind of competitive offer. Orchardnot only takes care of listing and selling your home, but also helps you get a competitive market offer (unlocking up to 90% of your home value upfront) all while helping you find your dream home.
That's why Orchard is by far and away the best option as it not only simplifies the selling process, but also gives you more power as a buyer thanks to their amazing Move First feature. Not to mention, Orchard offers more of a human-centered approach to buying and selling your home as opposed to iBuyers which rely heavily on algorithms. Buying or selling your home is a big deal, so why would you want to leave that in the hands of a machine?
Oh, and did we mention that nearly all of Orchard's listings sell within the first month. They'll even let you test the market first to get top dollar. If you don't find your dream home, there's never any obligation to sell, and the process is extremely user-friendly. It's refreshing to find a real estate company that actually does what they claim with full transparency throughout the process. If you're looking to buy or sell your home, Orchardis the clear choice.