We all know how damaging unprotected sun exposure is for the skin, which is why SPF should be part of your everyday skincare routine regardless. But what about the damage that's already been done?
Sun damage can have a serious impact on your skin health. UV light increases the activity of enzymes that degrade collagen, called matrix metalloproteinase (MMPs), and induces skin cells into early cellular senescence, a key driver of aging that hinders cells' function. This leads to lower levels of key structural proteins, like collagen and elastin, which are responsible for keeping skin plump and firm. Without the proper function of these proteins, the skin begins to show common signs of aging, like skin sagging, wrinkles, and laxity, as well as age-related hyperpigmentation and sun spots.
UV damage is a leading cause of skin cancer and is responsible for up to 80% of visible signs of aging. So for our editors, it was key to find a skincare solution that could help tackle the effects of UV damage at the cellular level – but without the costs and side effects that invasive treatments come with.
That's when we came across OneSkin– a skin longevity company that isn't anti-aging but rather pro-longevity.
Their entire line is powered by OneSkin's patented peptide – OS-01 – which was developed over 5+ years by their founding team of longevity scientists. The peptide works by promoting cellular repair mechanisms to reduce cellular senescence in skin* – a central driver of aging which is greatly accelerated from unprotected sun exposure.
The OS-01 peptide can help target the root cause of skin aging, but can it also help skin recover from already incurred damage? Lab studies performed by their team of founding PhDs revealed some promising data. OneSkin's scientists found that skin samples treated with the OS-01 peptide experienced less UV-induced senescent cells, indicating that the OS-01 peptide may be capable of protecting skin cells from premature aging due to UV damage.** Additionally, the OS-01 peptide has been shown to reduce UV-induced expression of collagen-degrading enzymes, MMPs, indicating that it may help prevent collagen degradation caused by UV damage.*
*Shown in lab studies on human skin cells (Zonari, et al., 2023)
** Shown in lab studies on human skin samples (Zonari, et al., 2023)
We tried their face product , OS-01 FACE, which is formulated for your face, hands, and neck – those areas that are most exposed to environmental damage. And we knew we'd found our go-to brand.
OneSkin isn't merely touting pseudoscience. It's a non-invasive, gentle solution for all skin types, with vegan and cruelty-free products that deliver on what they promise. We love the results!
Here are the OneSkin products that we can't live without:
This gentle daily cleanser is just what you need to prep your skin for the day. It gently exfoliates without irritation and preserves the beneficial lipids and microbes that shield your skin from environmental aggressors. It also works wonders on acne-prone skin since it maintains hydration and controls oil while preventing pore congestion.
Gently massage 1-2 pumps onto damp skin, rinse thoroughly, and pat dry. For best results, incorporate it into your morning and night routine and follow with OneSkin's OS-01 FACE.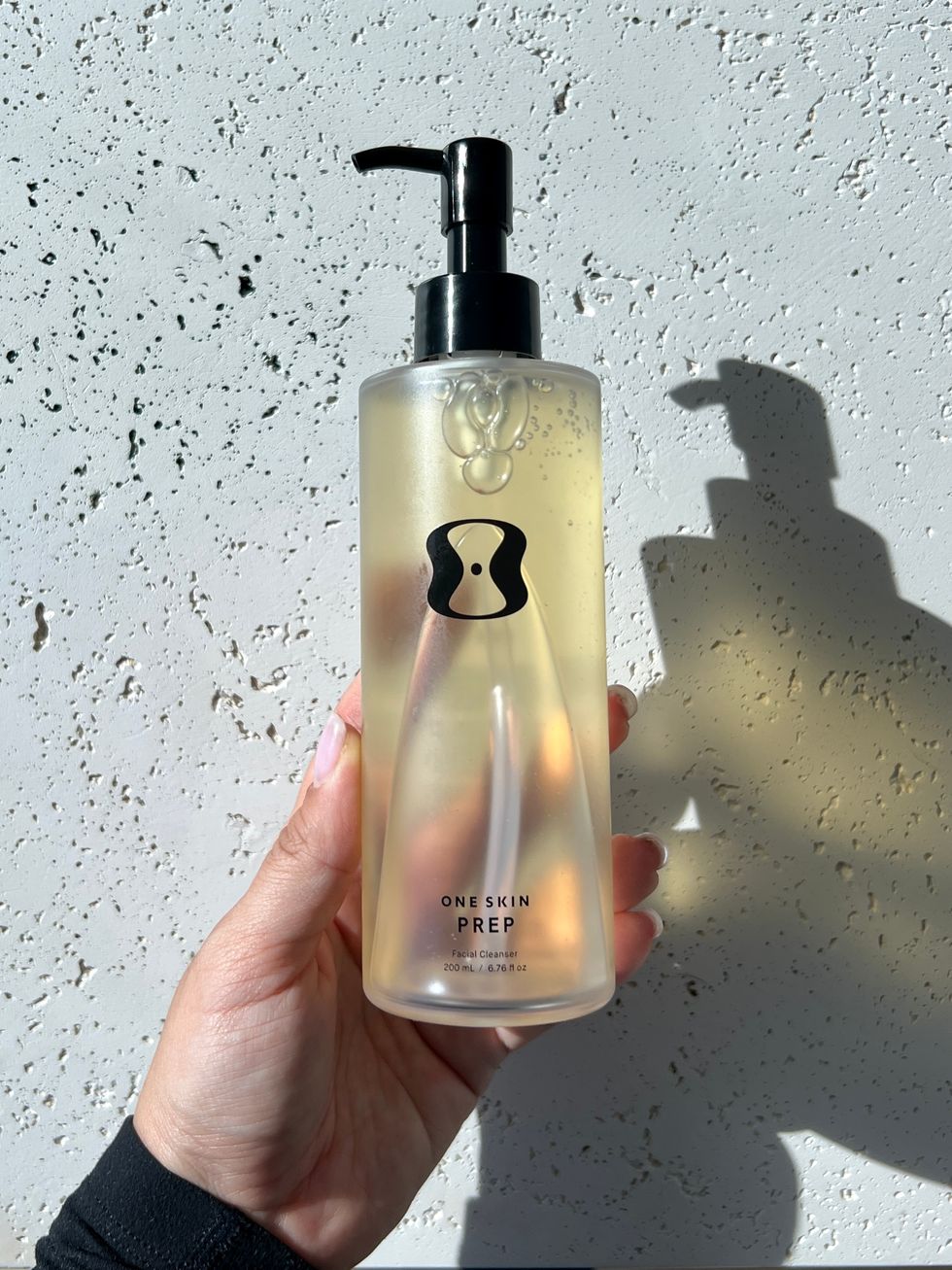 OneSkin's cult favorite – OS-01 FACE – has been evaluated by SkinSAFE and deemed safe for sensitive skin. It's an impressive longevity treatment that extends skin health on the molecular level by addressing the root cause of aging.
OS-01 FACE has been clinically validated to improve skin smoothness & overall appearance (shown in 100% of users), improve skin elasticity (shown in 90% of users), diminish the appearance of wrinkles (shown in 87% of users), and improve skin barrier (average improvement + 15%)* – we're obsessed!
*Shown in a 12-week clinical study
OS-01 EYE truly enhances our daily skincare regimen because it's specifically designed for the delicate skin around the eyes.
The results are absolutely mind-blowing. OS-01 EYE is scientifically validated to support collagen biosynthesis pathways* and diminish the look of fine lines and wrinkles, all while keeping eye skin hydrated throughout the day.
*Shown by analyzing a collagen synthesis biomarker, COL1A1, and collagen degradation marker, MMP1, in lab studies on human skin samples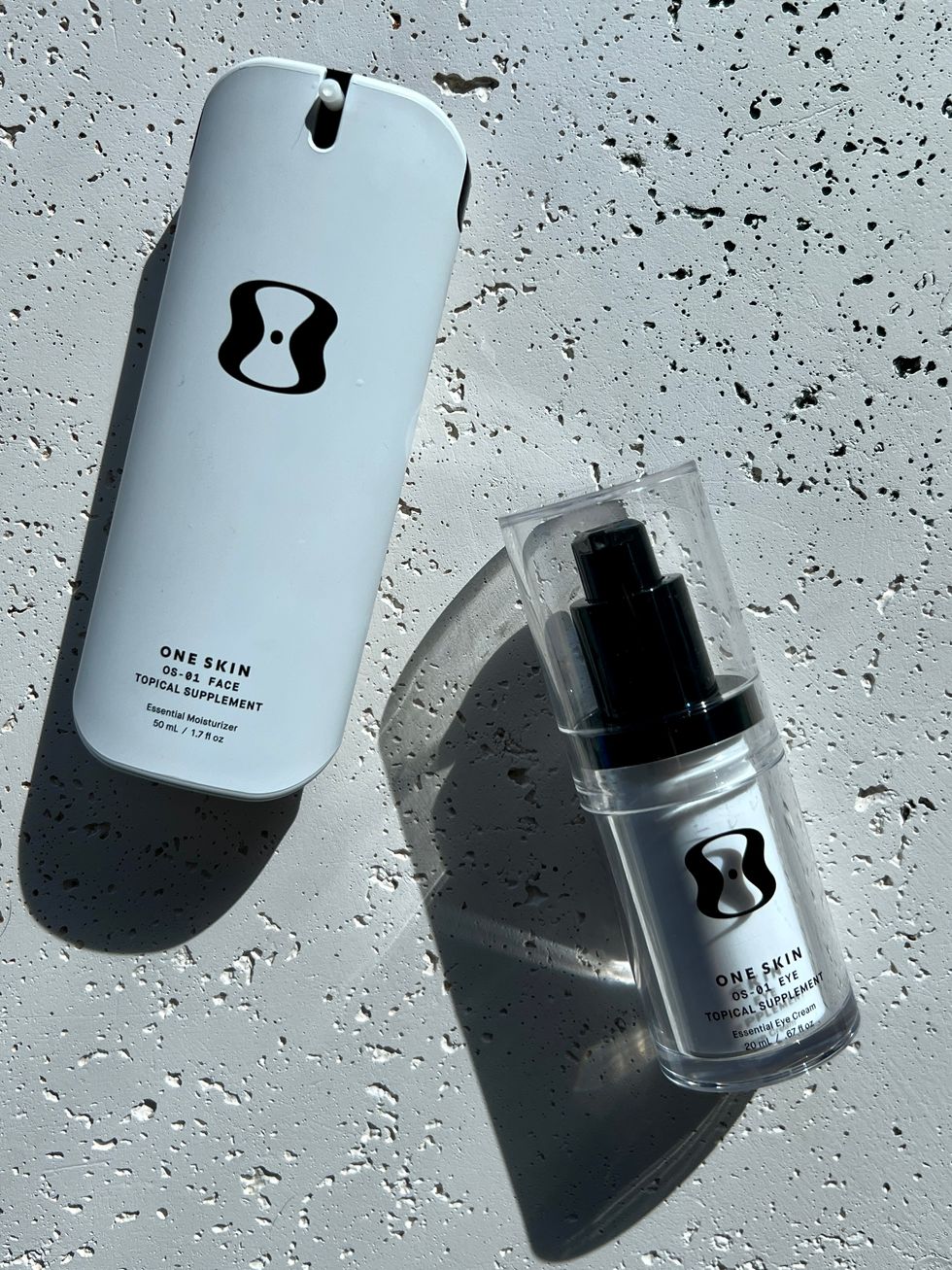 While most sunscreens merely prevent UV-induced damage, the OS-01 Senescence Blocking Peptide™ featured in the OS-01 SHIELD is scientifically proven to help reverse existing UV damage while providing maximum protection.*
We're totally obsessed with OS-01 SHIELD because it restores collagen synthesis, improves skin firmness, elasticity, and epidermal thickness, strengthens skin barrier function, promotes UV damage repair & reduces cellular senescence, and helps to reverse the effects of UV aging.*
*Shown in lab studies on human skin samples and/or human skin cells (Zonari, et al., npj, Aging, 2023)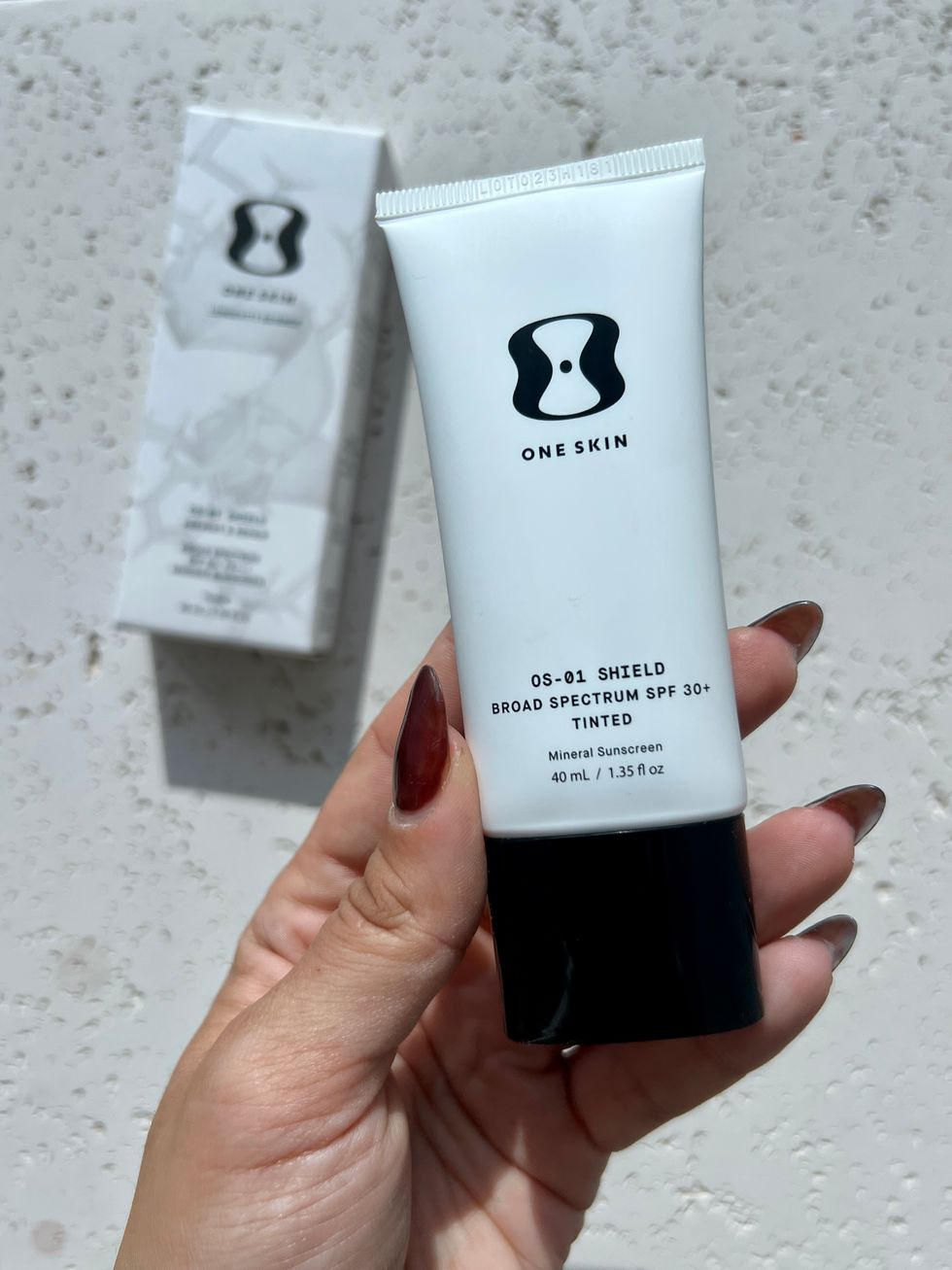 OS-01 BODY is designed to improve the skin's hydration and firmness. It's packed with nutrients that are just what our bodies need. This leaves the skin incredibly smooth after each application – without irritation or redness.
Apply it to your entire body or those targeted areas where you want visible results. OS-01 BODY is the ideal skin barrier boost to protect the body from external aggressors.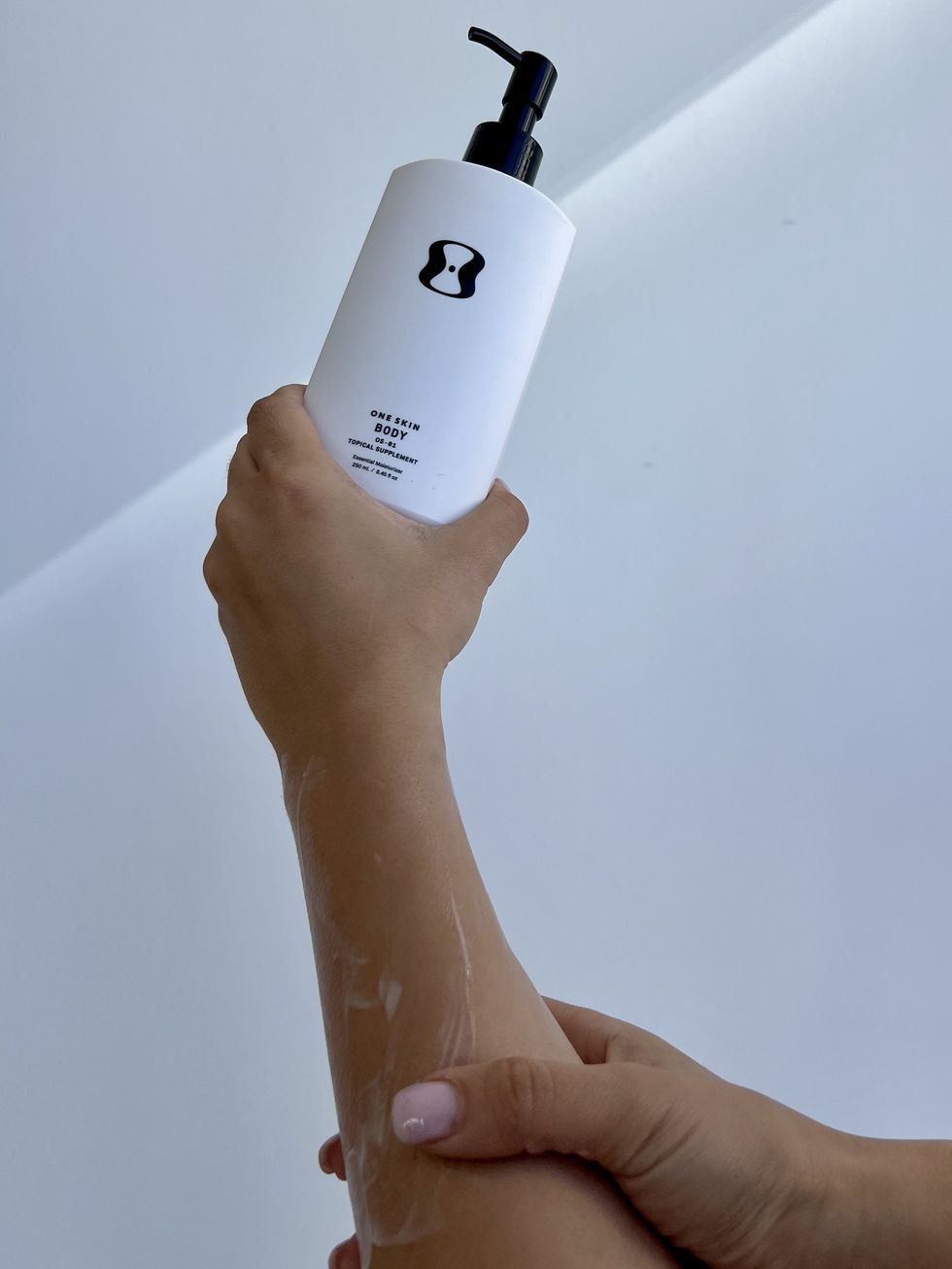 OneSkin's scientific approach and commitment to understanding the underlying causes of skin aging sets them apart from other skincare brands. Their cutting-edge formulations tackle the primary culprit of aging – the results are clinically validated – this is a gentle, non-irritant, long-term solution.
Elevate your skincare routine for firmer, smoother, and more refreshed skin, and subscribe to OneSkin – their products are life-changing!
JUST FOR YOU: Get FREE SHIPPING on all orders $79+ and 17% off OneSkin when you subscribe. Try it risk-free with a 45 day money back guarantee. Follow this link to shop!