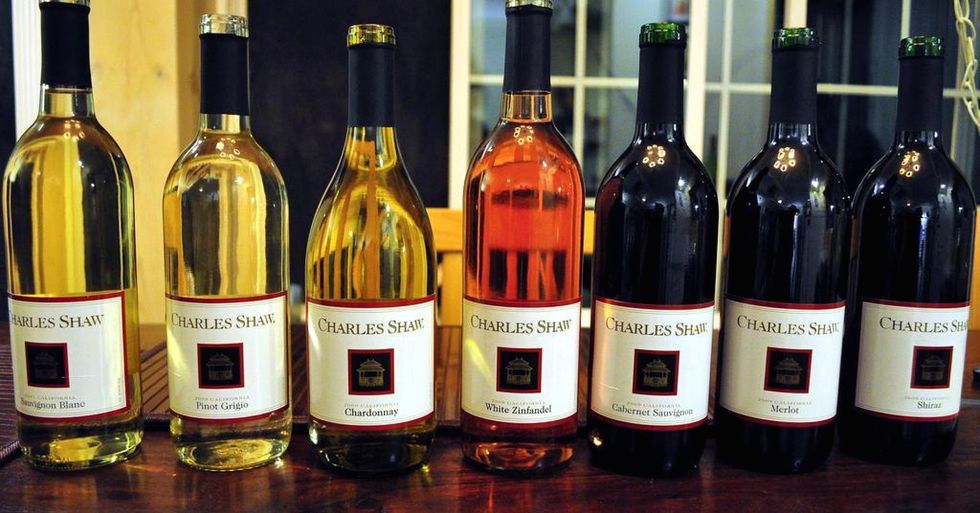 An ode to two-buck chuck
Because Charles Shaw is the only man you'll ever need
You're back from a long day of work, and in need of a drink.
Science has already proven that one glass of wine a day does more good than harm., so you tilt your head back and prepare to knock back a glass. But that begs the question: what wine is your wine? Do you go for the supple bouquet of a Beaujolais? The dark flavors of a merlot? The light, sparkling taste of a Sauvignon blanc? No matter what route you go and what kind of palate you have, odds are you're paying too much.
When the first Trader Joe's opened in Los Angeles, it opened with a very specific philosophy: in the words of founder and namesake Joe Coloumbe, "We built Trader Joe's on wine first, then food." With the opening of Trader Joe's Wine Shop came the row upon row of Charles Shaw Wine. Now priced at $2.99, this dependable drunken dream once upon a time cost $1.99, and earned this cheap, delicious brand its famous nickname.
More than 800 million bottles have been sold worldwide.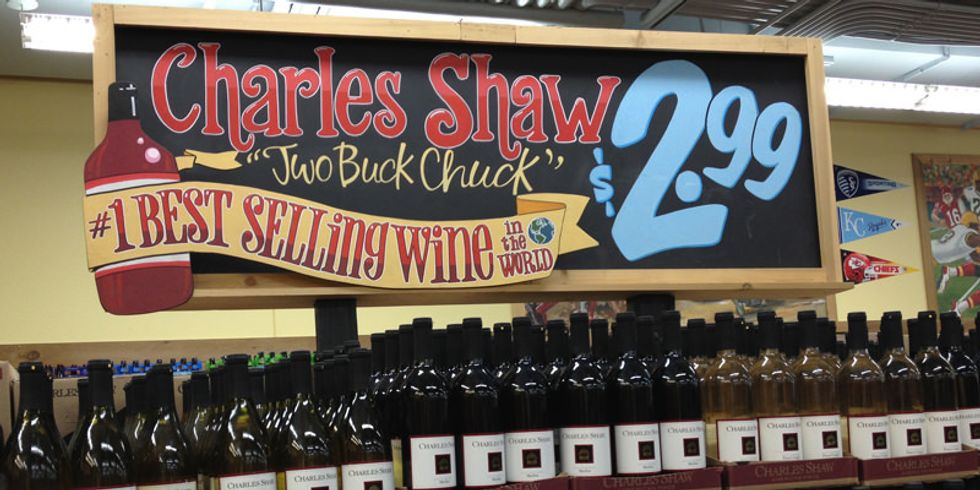 Vine Pair
It's no secret that the wine itself costs about 30 to 40 percent less than the price, with the packaging and shipping being the largest expense, but nobody thinks about how lucky we are to have a store that sells copious amounts of wine this good for dirt cheap. It's a wonder more Americans aren't wine drinkers with a treasure of a chain like this lying around. But it's so much more than just about affordability: Charles Shaw Wine is pretty damn good.
Whether you opt for a zinfandel, a merlot, a cabernet sauvignon, or a sauvignon blanc, know you're getting the best deal possible: this wine is a bang for your buck and your taste buds. Why spend $50 on a bottle of wine when this is a more than valid option? For those that can afford to do so, you can head straight to Coppola's vineyard; we'll be busy chugging Charles Shaw in the shower and thinking about our responsibilities.