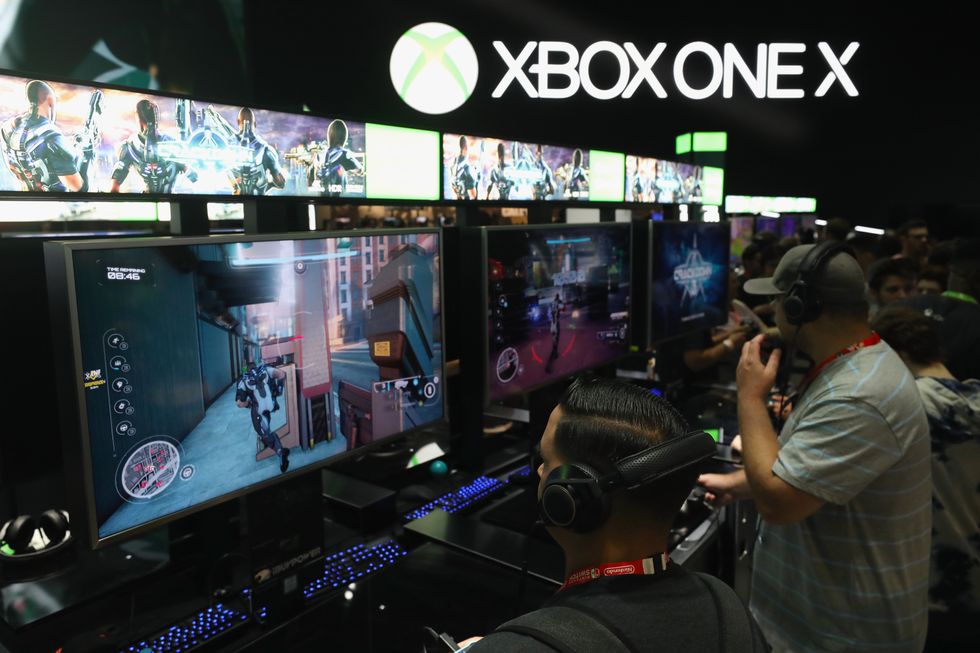 5 new features coming with the Xbox One X
Microsoft's new console will be arriving in November
Microsoft's newest console is ready to ship for the holidays on November 7. The Xbox One X (previously codenamed as Project Scorpio) is the powerful console gamers have been clamoring for. The internal specs are absolutely amazing. But at a price tag of $500, you need to know what you're getting into. So what's actually new about the new console?
1. Xbox One X isn't a new generation
Unlike with the Xbox One, this isn't a new console generation. Meaning, you can still play your current games library on the new console. It also means that there won't be any games exclusive to the new console. So you don't have to go out and get the new console right away if you're not interested or can't afford it quite yet. This new console is closer to the PS4 Pro line that offers more power for serious gamers. If you don't care about having what Microsoft is calling its "most powerful console," then you don't technically need it. You also won't have to buy new controllers or accessories. Everything is compatible.
2. Play your games in 4K and HDR at up to 60 frames per second
With power, comes quite a few features. The Xbox One X is technically the most powerful console on the market. Its internal specs supports gaming up to 4K resolution at up to 60 frames per second. It also has 4K video playback, HDR and a whopping 1 terabyte of storage. This will offer an all-new gaming experience for people who want the highest and best graphics possible. HDR stands for High Dynamic Range and provides the ability for better contrast and more lively colors, bringing a much more compelling (and maybe realistic) image. Most games probably won't support these features right out the gate. But if you want the best tech possible, this is for you.
3. It has backwards compatibility way back to Xbox 360
Not only can you play your current Xbox One S and Xbox One library on the new console, you'll also be able to put in hundreds of games from your ancient Xbox 360 library. Say what?? This is just unheard of in the modern gaming space. If you happen to have any old 360 games sitting around, this might be a useful feature for you. You can also probably pick up some older games at a very cheap price to re-live your glory days.
4. You can run 4K Blu-rays on the Xbox too
If you're going all in on 4K, the One X is probably your console. Its new Blu-ray drive also supports ultra-HD Blu-rays. You can also watch digital movies and TV shows in 4K resolution. If you've already invested in a brand new 4K TV, the One X is the best way to take advantage. If not, you can still run regular Blu-rays and DVDs on it.
5. And all this comes in a package that's really no bigger than the Xbox One S
Worried about your shelf space? Don't be. The One X is actually a hair smaller than the previous console. It has a very similar build and you won't have to learn new port locations because everything has stayed in the same spot. The new controllers are pretty much identical too. It's really just a technical bump. You probably won't notice a difference until you boot up the console for the first time.