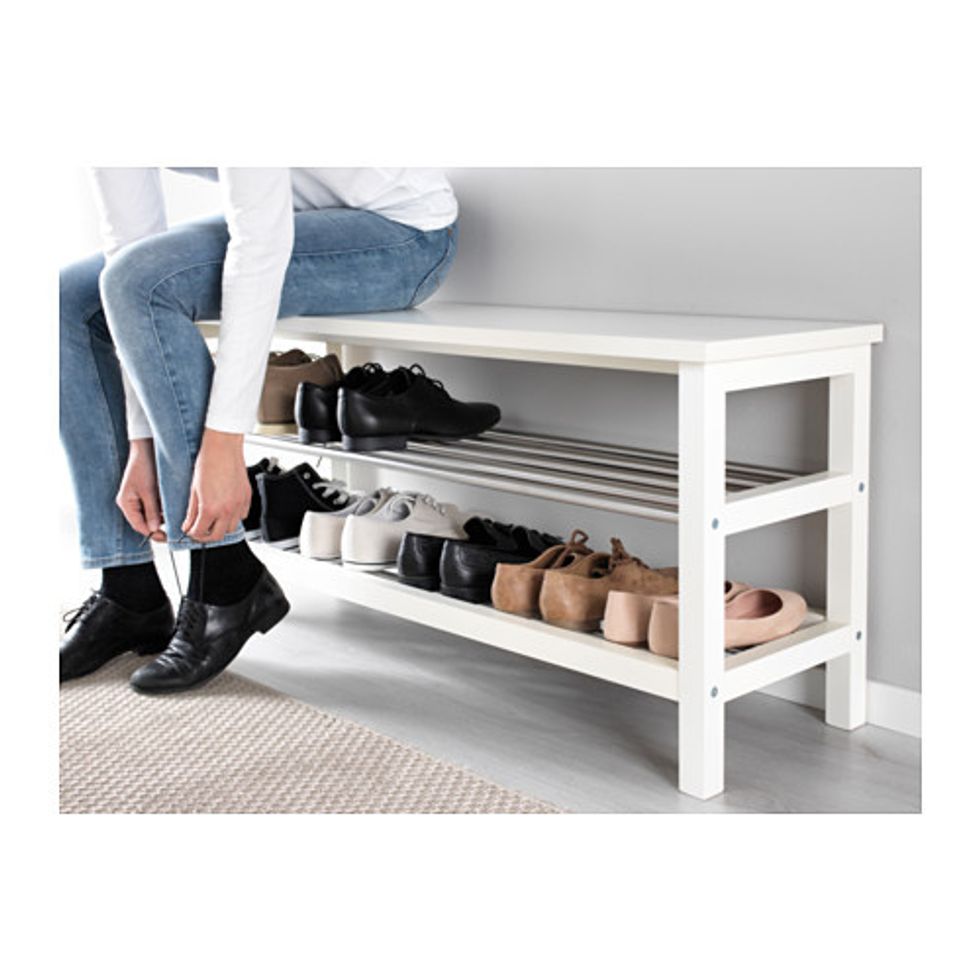 Top ten Ikea picks for your dorm this​ fall
Minimal space? No storage? Oh so tiny? We have the perfect solutions for making your dorm a home away from home
Starting a new semester at college can be scary enough - you have a new schedule, new surroundings, and a new life. There's so much "new" around you that it can be overwhelming. That's why there's always an opportunity to make your dorm room your new sanctuary. Thanks to IKEA's dorm room collection, there's an endless variety of lower-priced gems that will make your dorm a true home away from home, including all the storage you can think of. It's no secret that each dorm has a personality of it's own - that's why it's up to you to make it shine the same way you do.
Read on for our top ten picks from IKEA's dorm room collection.
NORDRANA $19.99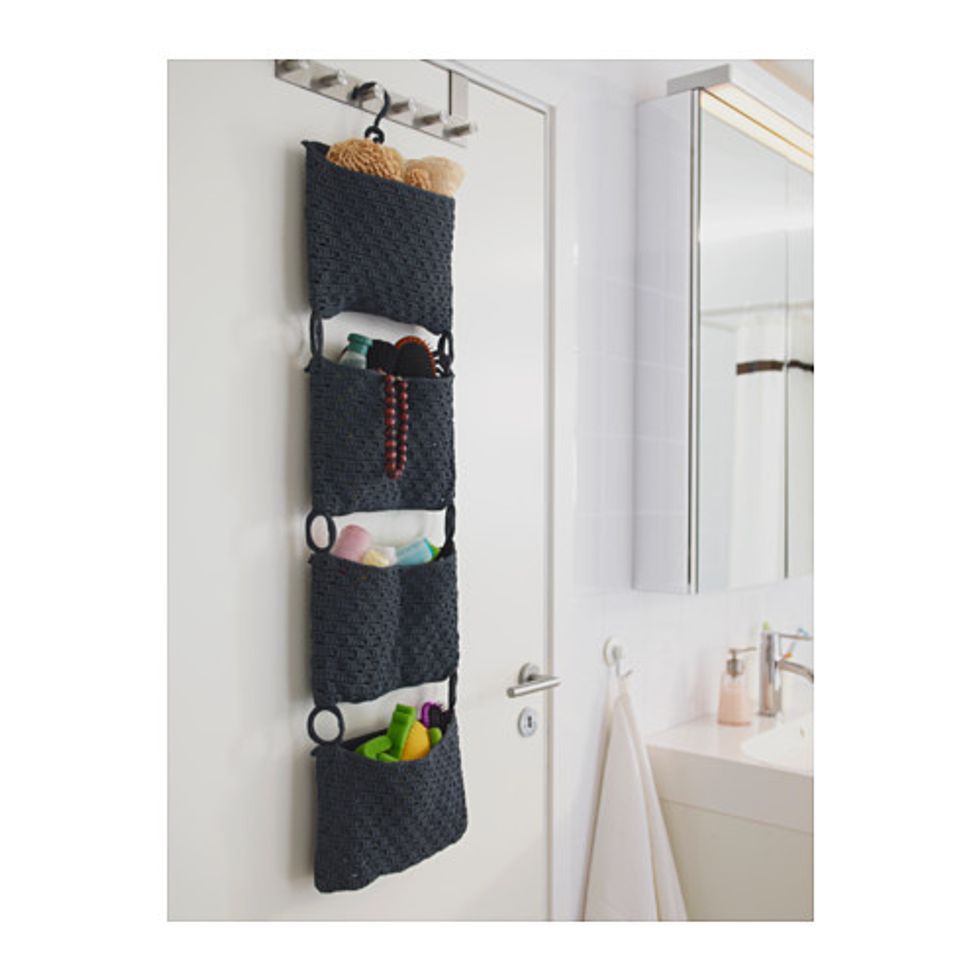 Courtesy of IKEA
This wall-hanging storage is designed and created in Vietnam. This hand-crafted piece offers the perfect solution to minimal space, a problem many dorm rooms are known for having - once you hook it on the back of your door, you now have endless pockets to store away small goods. It's also perfect for a shared bathroom situation, offering four places to store away beauty care.
JANSJÖ $9.99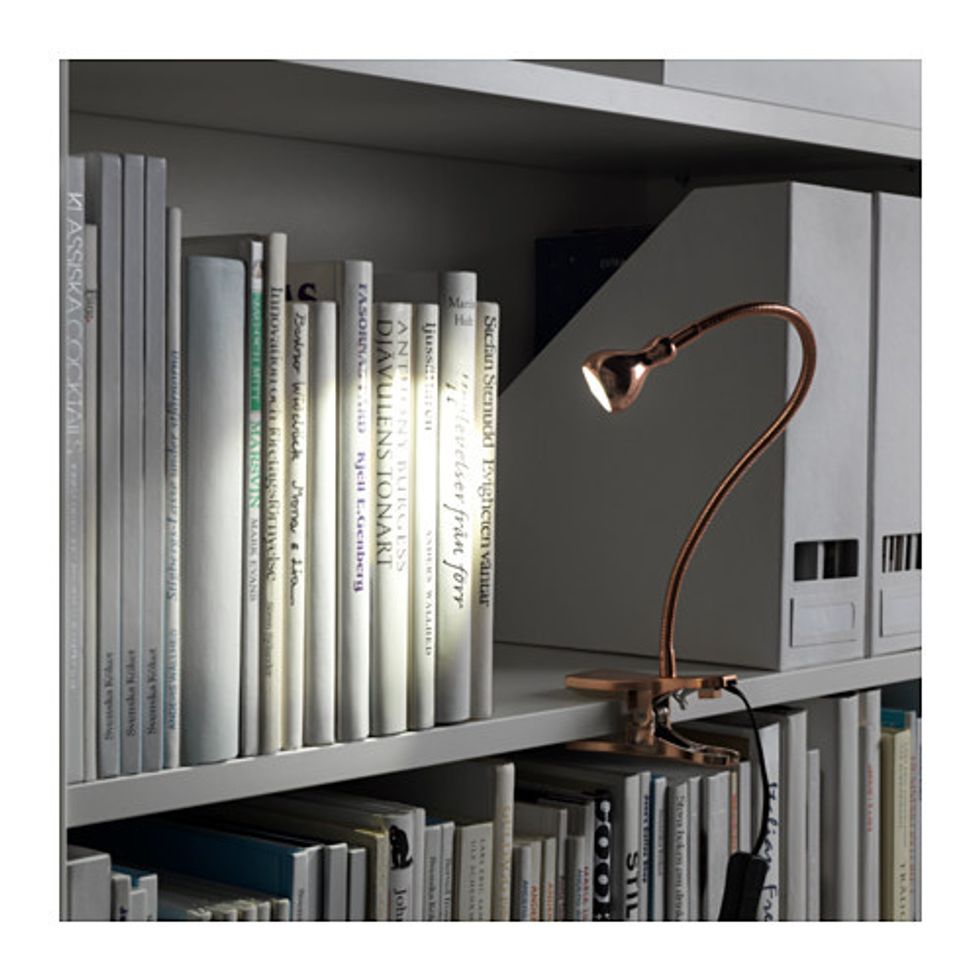 Courtesy of IKEA
It's inevitable - with dorm life comes late night studying sessions. The best way to not get on your roommate's bad side by keeping the light on is to purchase this cute, lower-priced LED wall clamplight. It's super flexible and shines light just where you need it. According to IKEA, "The energy-saving built-in LED light source provides 25,000 hours of light."

TJENA $1.99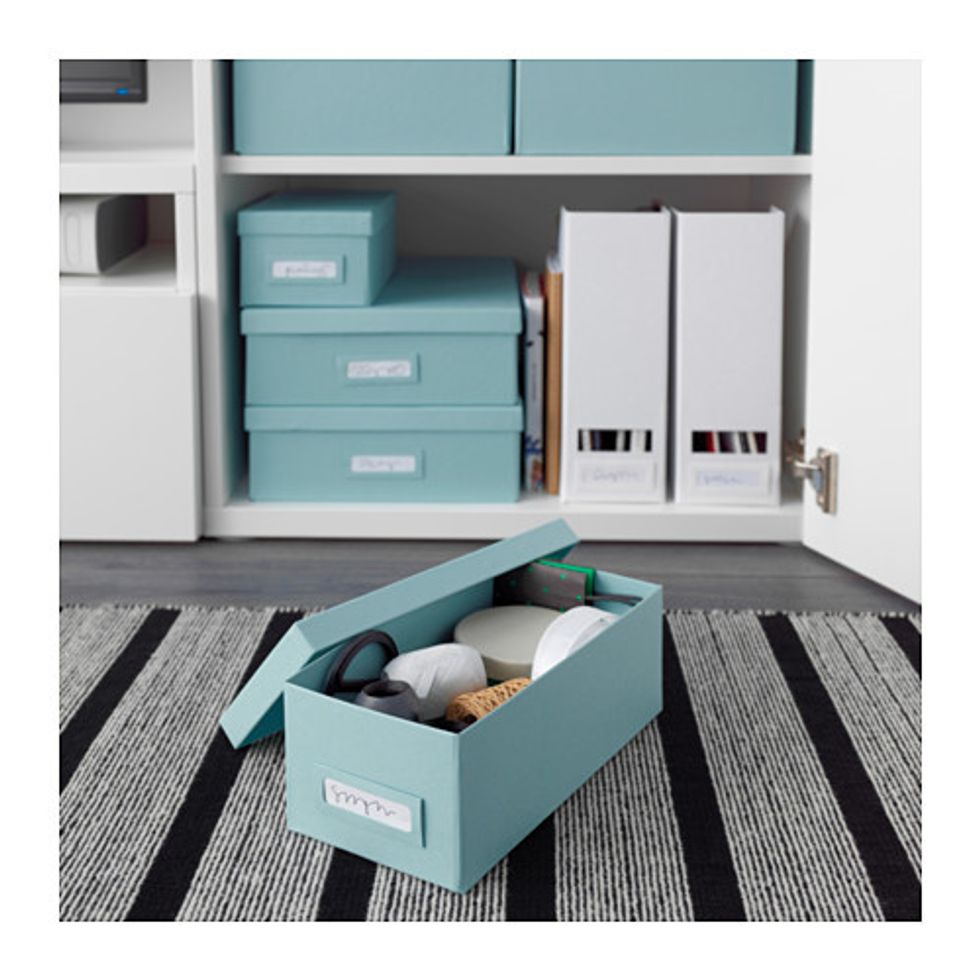 Courtesy of IKEA
Storage is like a puzzle piece - you have to make sure it does an ineffective job of not looking cluttered. If you're running low on space, these TJENA lid boxes just might be your new best friend. These storage boxes are great for storing anything from school supplies to jewelry. With a variety of colors, there's something for everyone with this one.
KALLAX $34.99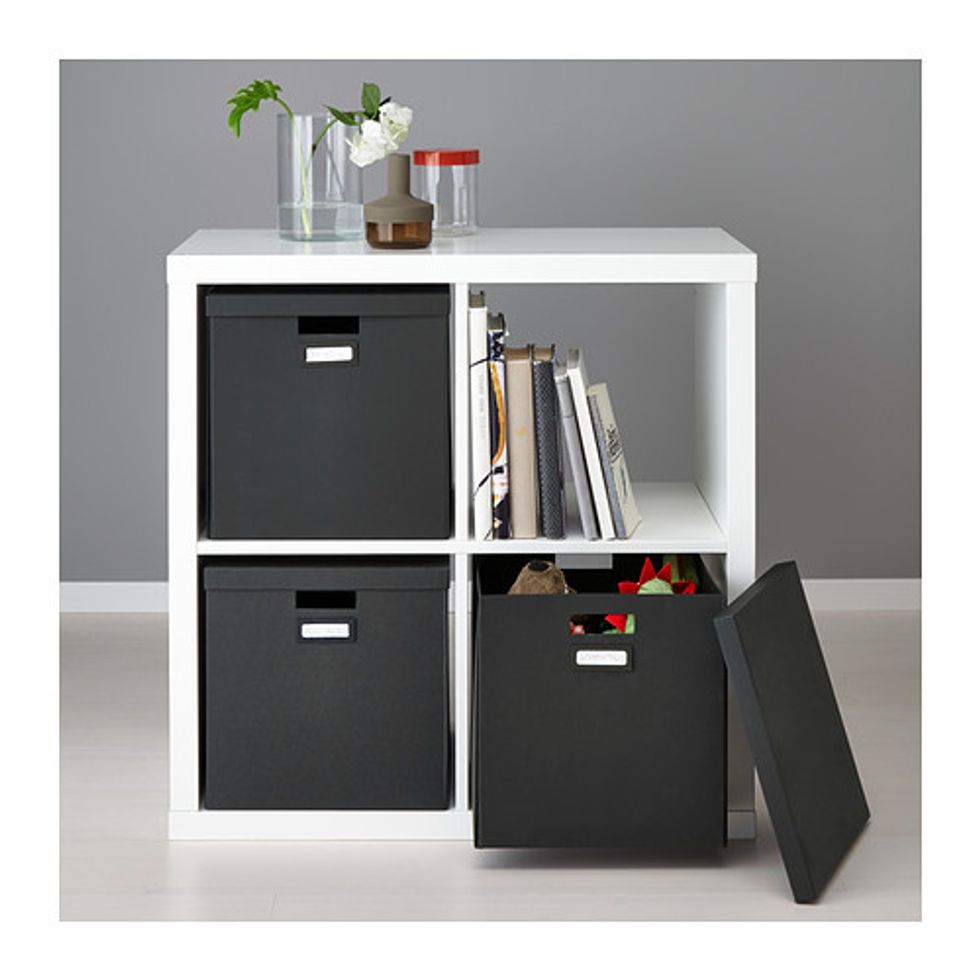 Courtesy of IKEA
This KALLAX storage shelf unit is our latest obsession. There's an endless variety of ways to utilize this shelf and make the most of it - you can include storage boxes to hide away books or wires, or you can leave it like it is to display your impressive vinyl collection. There's so many ways to use this shelf that it will easily adapt to whatever you need. The top surface is also great for displaying flowers and your perfume collection.
VITTSJÖ $29.99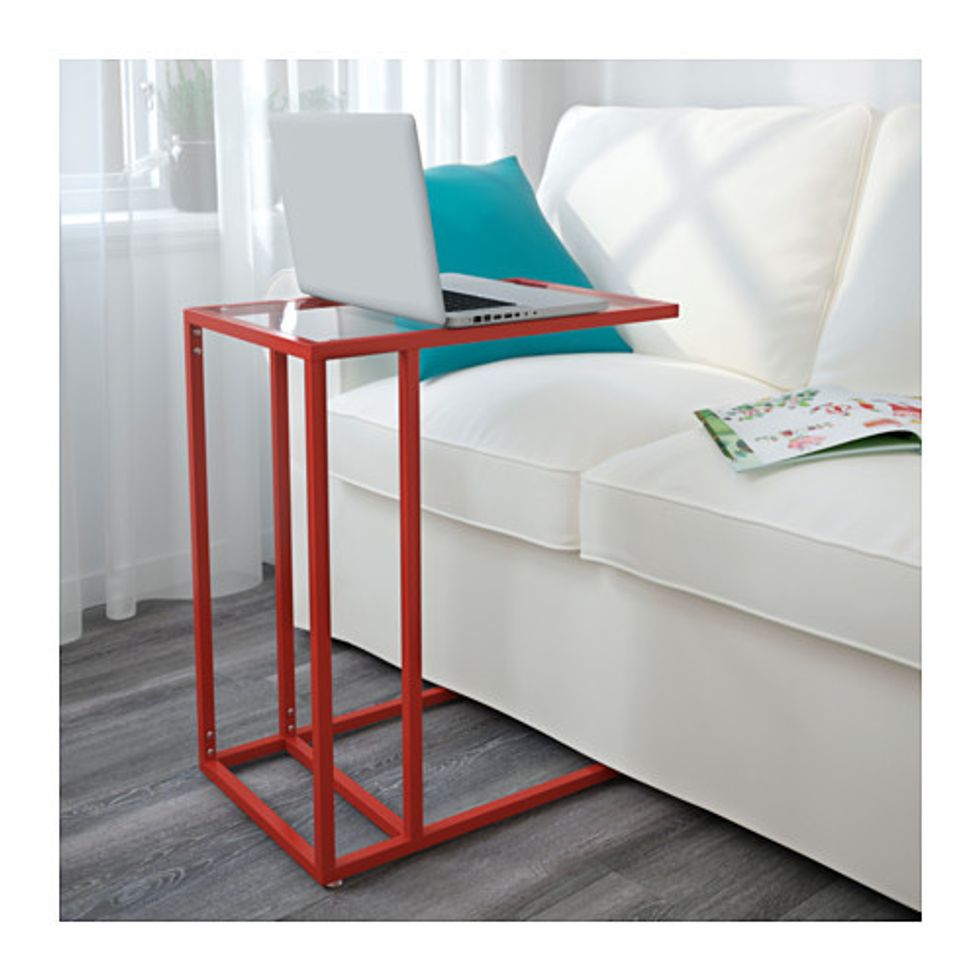 Courtesy of IKEA
We can't think of a more essential product for a college student always on their laptop. According to IKEA, "it's made of tempered glass and steel, durable materials that give an open, airy feel." Not only is it useful and practical for those late-night study sessions, it's also a pretty cute statement piece to any room.
VÄGGIS $5.99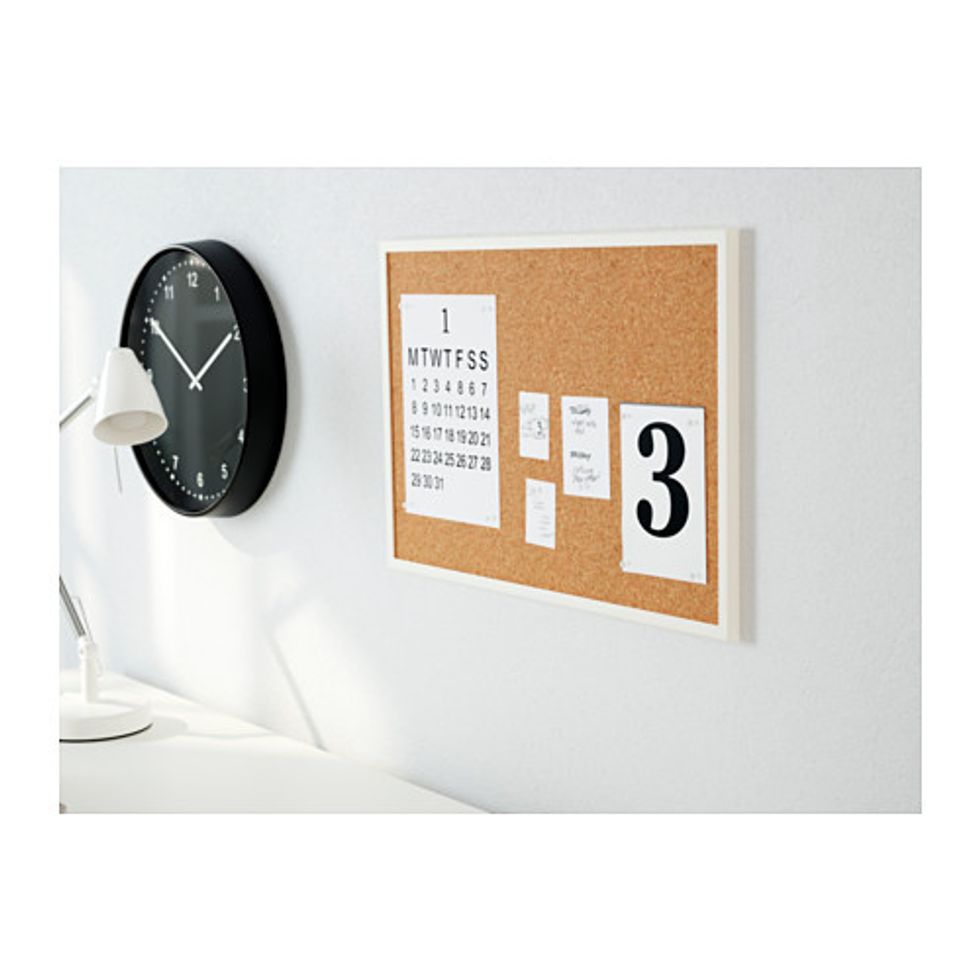 Courtesy of IKEA
The noticeboard is an essential part of dorm life. This one can be hung vertically or horizontally, however it fits your space best. It offers an ample amount of room to include to-do lists, sticky notes, and important dates you just can't forget. With this noticeboard, you'll have an easier track of your schedule - and it's only $5.99.
RÖMSKOG $50.00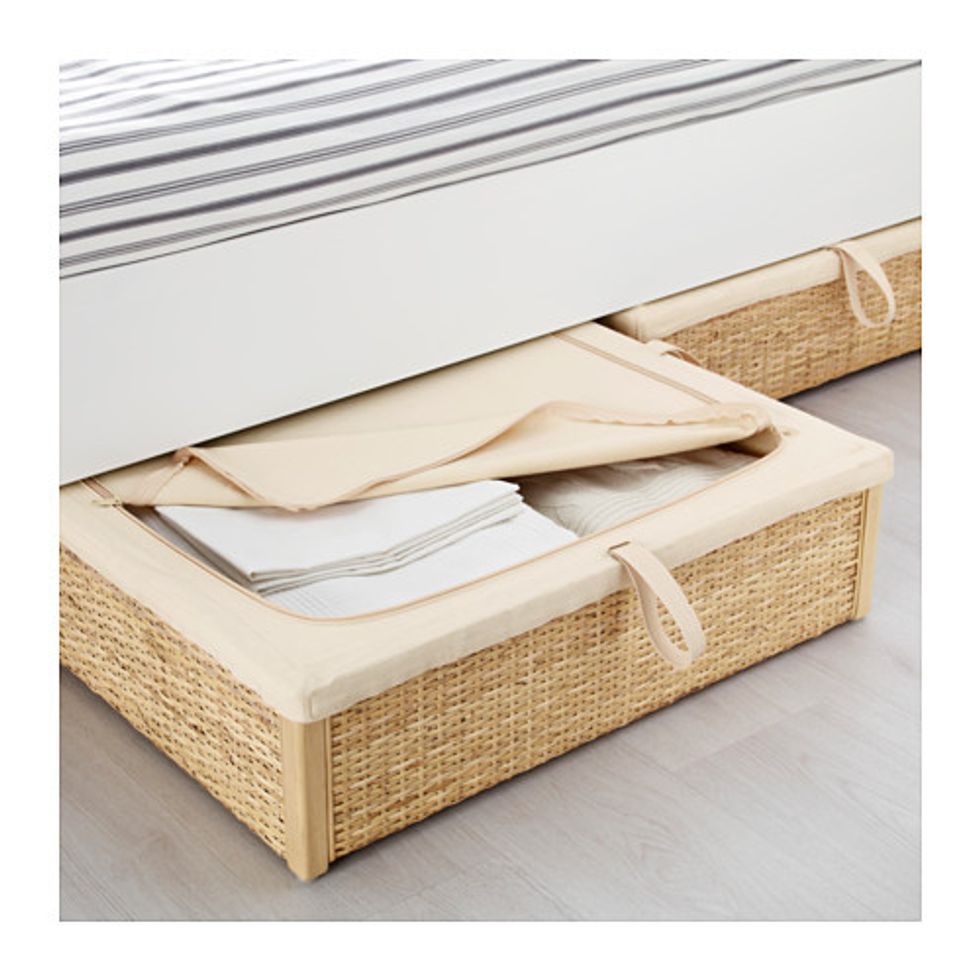 Courtesy of IKEA
This storage box isn't just any storage box. "Each box has a unique look since it's made of braided rattan – a natural material which, together with the cotton-lined interior, keeps the contents fresh since air can circulate." That means this is the perfect solution for storing your winter clothes, making sure they stay fresh and cool until the season rolls around again.
UPPHETTA $7.99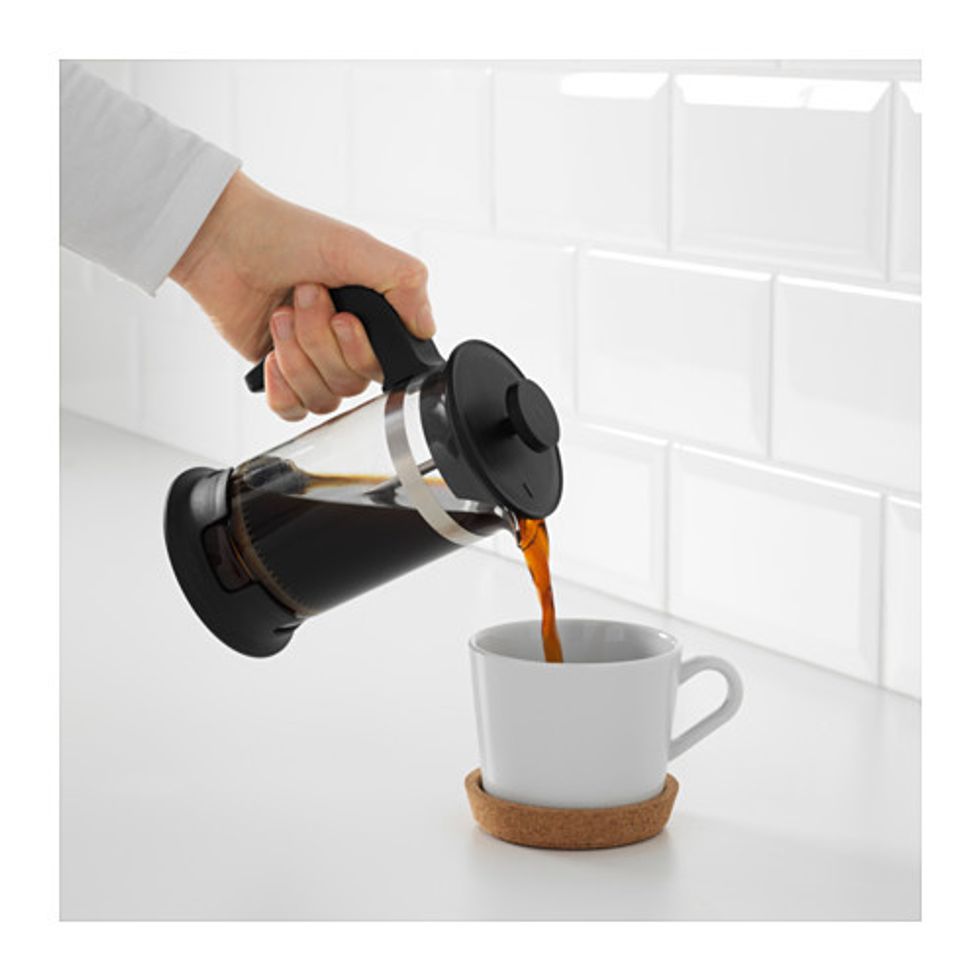 Any college student needs a coffee maker - simple. There's not enough time to not drink several cups of coffee a day. There's always more expensive options out there, like the classic Keurig, but this french press coffee maker from IKEA has never failed me. It's perfect for brewing just the right amount of coffee you need for a study session. It's also capable of brewing tea, which comes in handy during flu season.
MOSSLANDA$6.99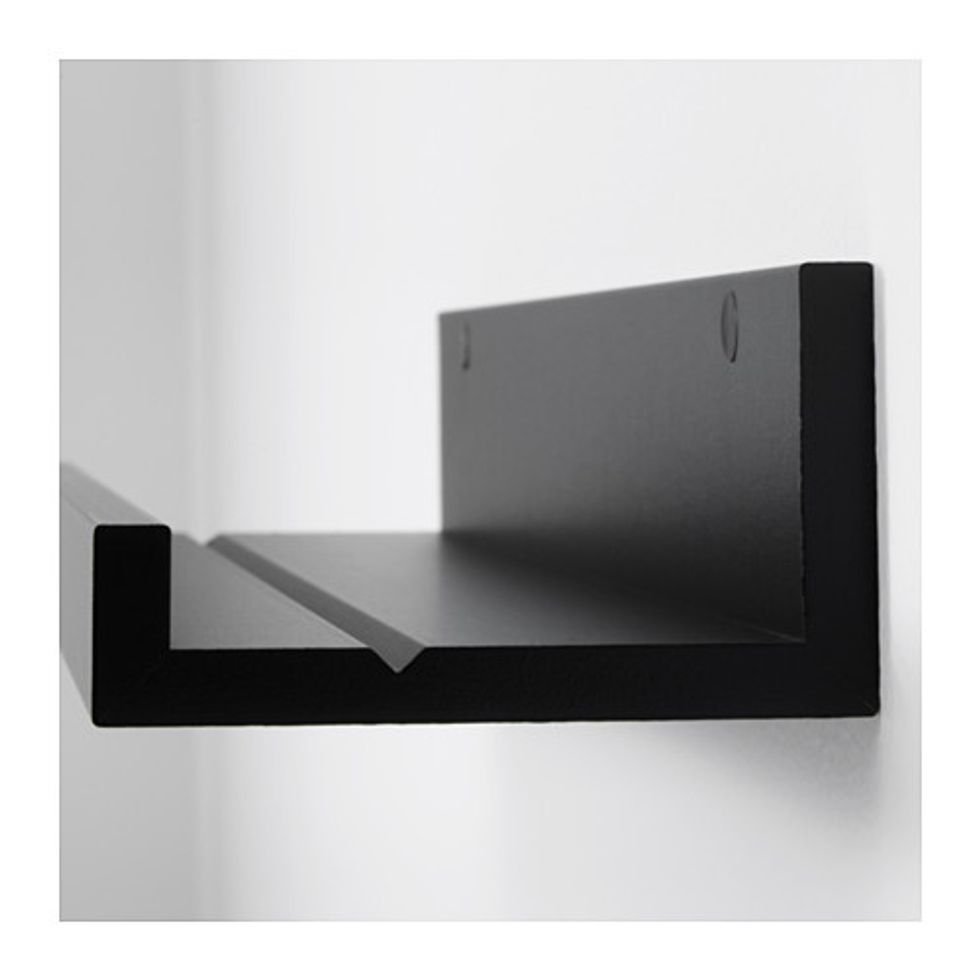 Courtesy of IKEA
This picture ledge isn't just a picture ledge - it's also the perfect shelf for storing all of your favorite memories. You can easily include a few books, some plants, and some favorite framed memories on this one. It's strong, sturdy, and for $6.99, it can't really get any better than that.
TJUSIG $59.99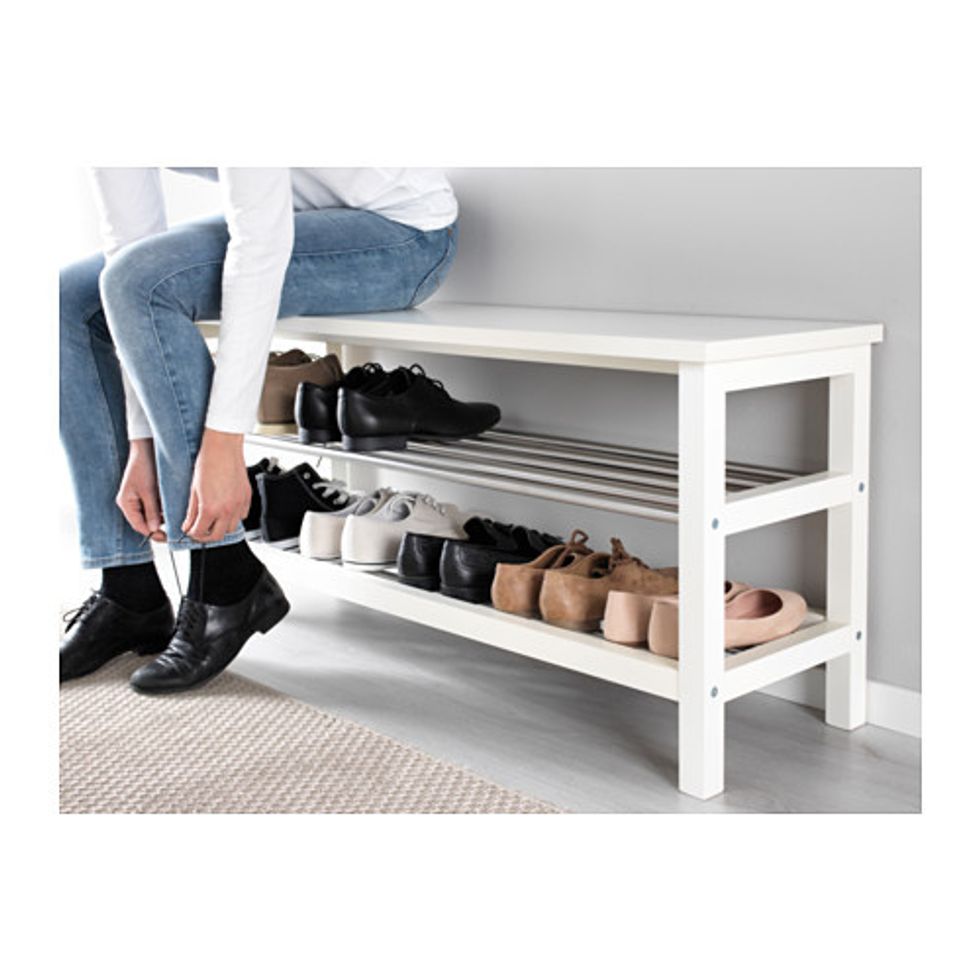 Courtesy of IKEA
It can be hard to keep track of shoes. It's the quickest thing to pile up in a room, making everything seem much more cluttered than it needs to. That's why this bench with shoe storage is the perfect solution. Not only do you have a place to sit and rest your backpack and additional knickknacks, but you also know exactly where all of your shoes are when you need them.