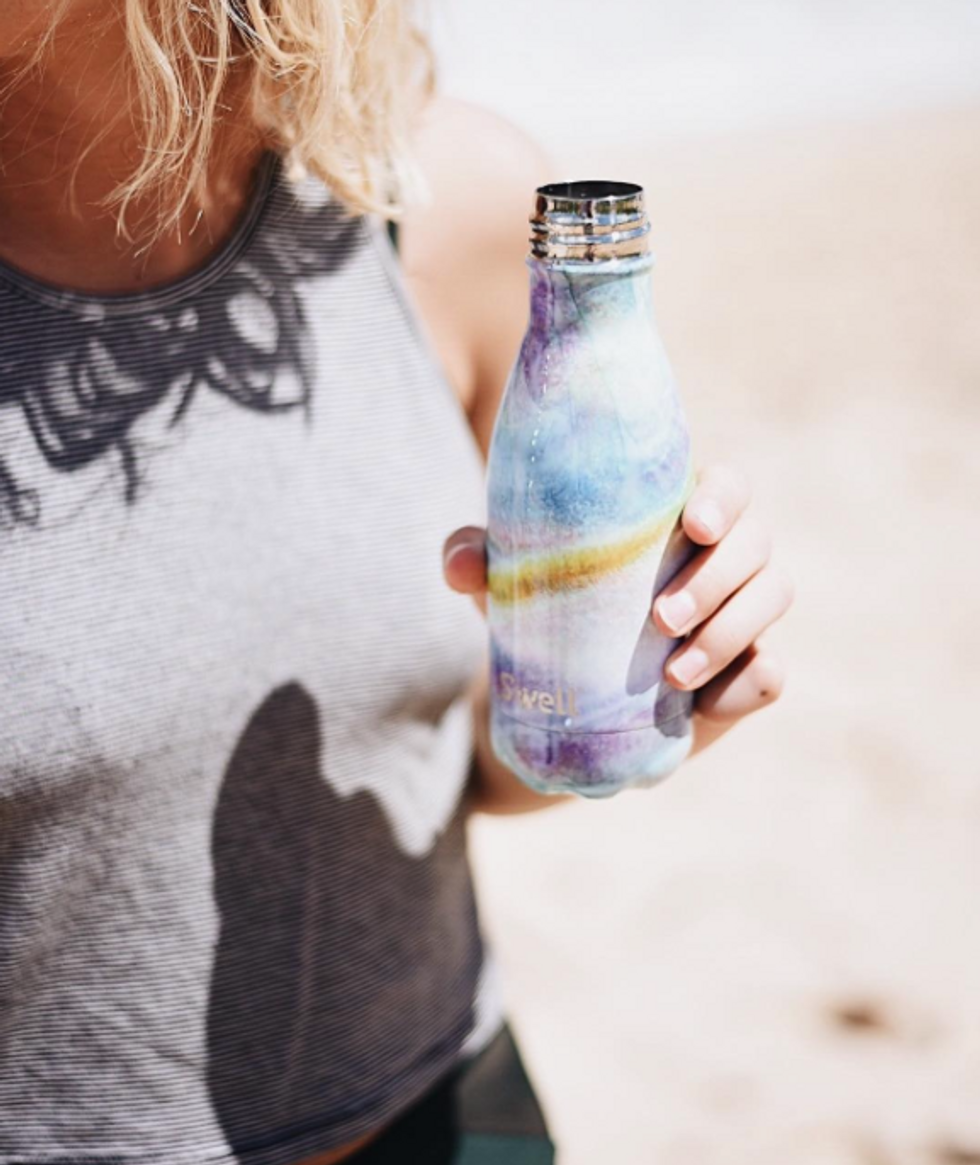 Stay hydrated with these 5 top rated water bottles
Hydration is a key ingredient to being healthy and fit!
Drinking enough water on a day-to-day basis can be hard but it's important if you want to slow down the appearance of aging and maintain a healthy lifestyle. One of the hardest parts about staying hydrated is remembering to drink water. Some people recommend setting an alarm clock every coupe of hours to remind yourself to drink a glass of water or starting the day with an 8 oz. glass of water.
The best trick I've found to help me remember to drink water though, is always having a water bottle with me. Wherever I go, I know I'll have water on hand and will drink more if its easily accessible. However, finding the perfect water bottle that isn't contaminating your water with BPA and that makes the drinking experience more pleasurable for you, is crucial. Here are the 5 top-rated water bottles for the person serious about staying hydrated.
Top Trendy Pick: S'well Water Bottle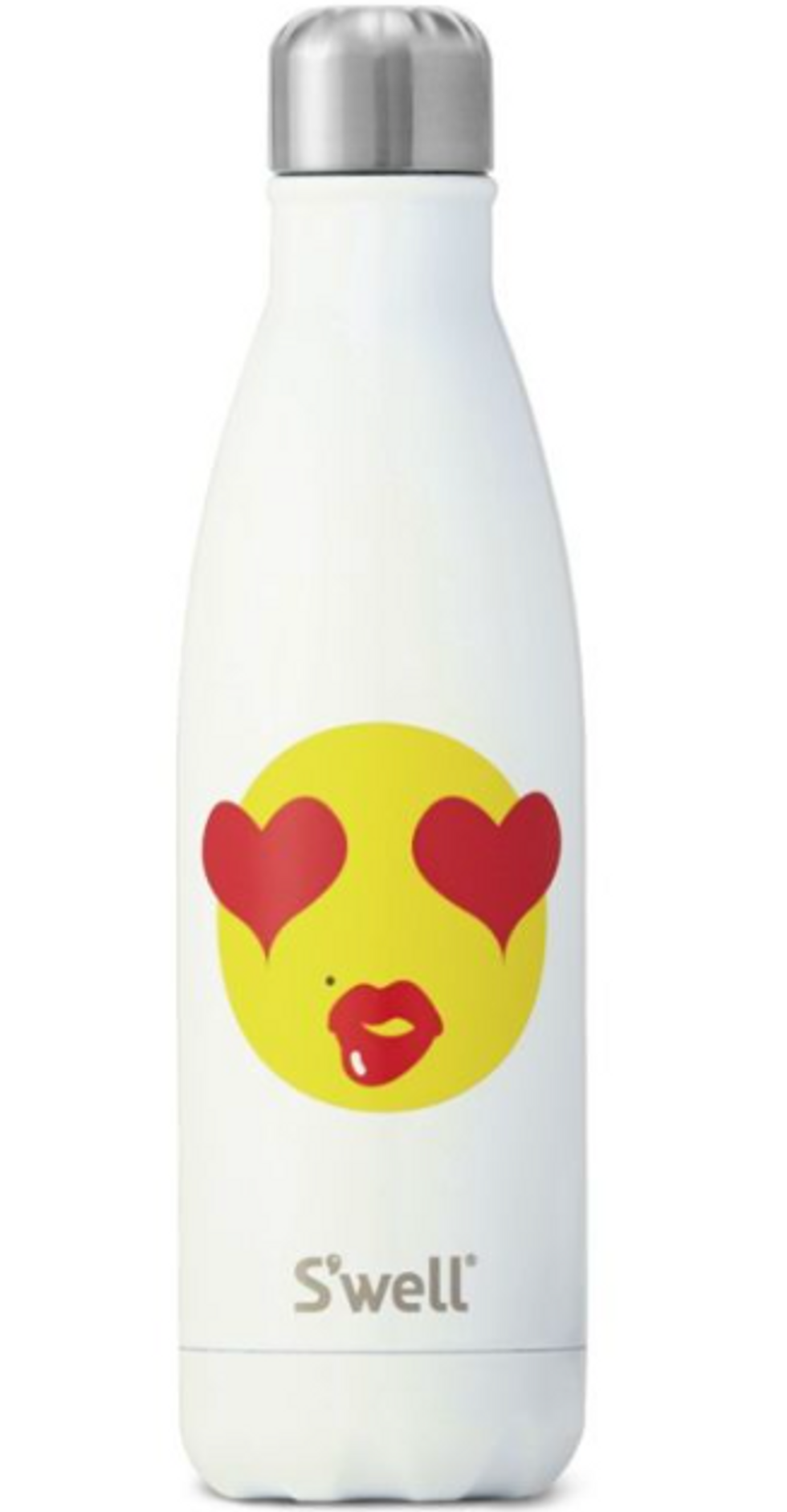 Pop Collection by S'wellS'well
If you've been in any fitness class this summer, from yoga to HIIT to spin, you've probably seen the S'well water bottle in various designs and colors. S'well has become a popular pick among fitness gurus because it's durable and keeps water chilled during a fitness class and long after it. S'well offers bottles in 9 oz, 17 oz and 25 oz and is constantly releasing new, stylish designs.

Best Outdoorsy Pick: Collapsible Water Bottle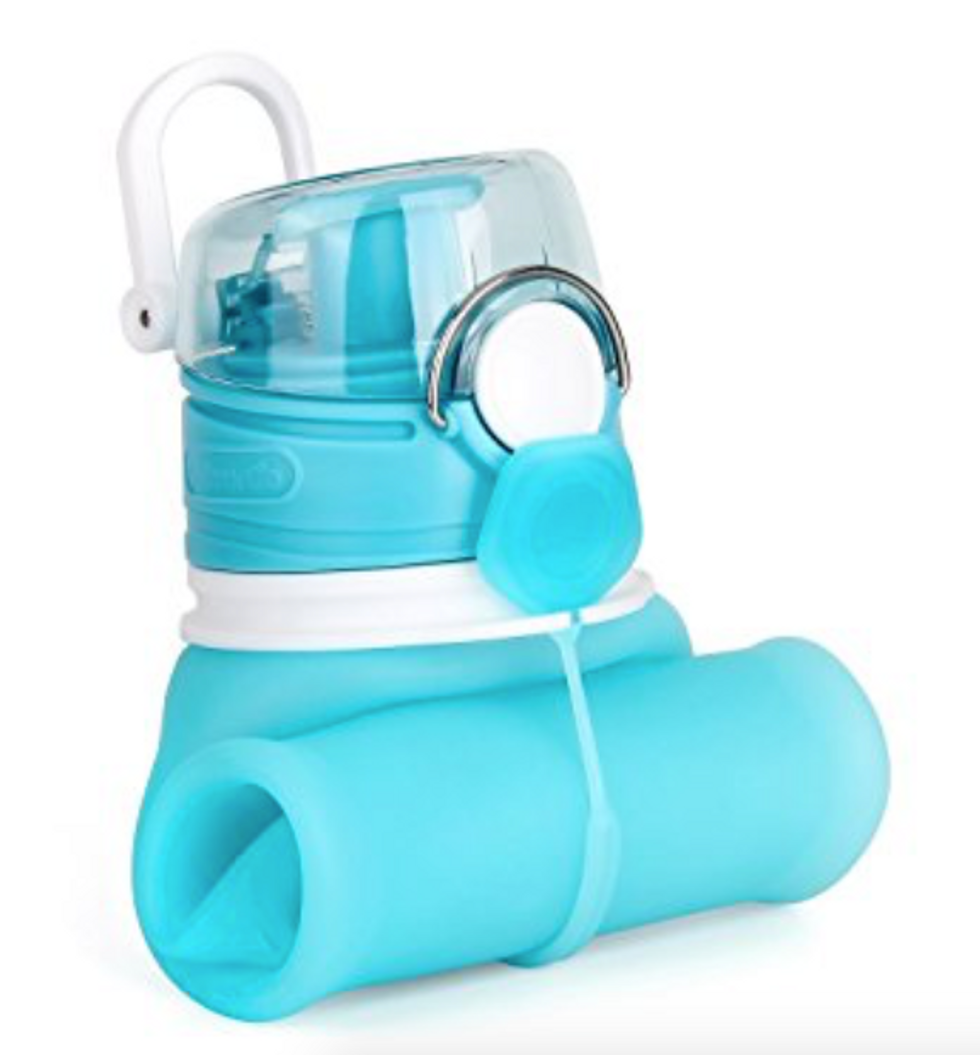 Looks like a bottle when full, rolls up when it's not in use Amazon
If you've ever been camping or hiking then you know how important it is to shave weight from your pack and carry items that are useful and easily pack-able. The ValourGo collapsible water bottle is made of silicone so it's easy to roll up when it's empty and has a handy leak-proof valve that makes spilling nearly impossible. This water bottle is available in 21oz in pink, blue and gray.
Most Durable Pick: Klean Kanteen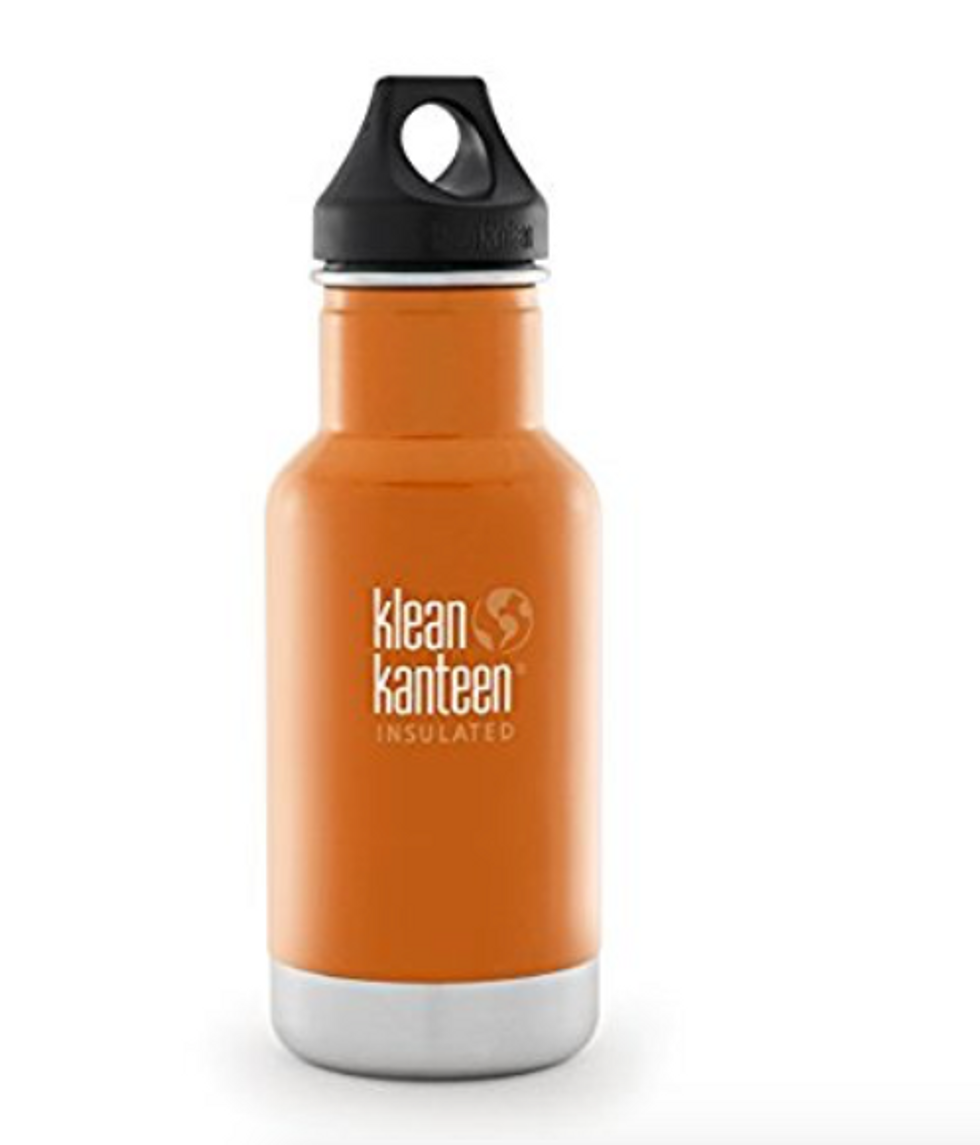 Klean Kanteens will keep the temperature of your drink for hours Amazon
Klean Kanteen offers all sorts of products from water bottles to tumblers to growlers. The water bottles have double-wall vacuum insulation meaning liquids are kept hot for about 50 hours or cold for about 20 hours. They have many different size and lid options, but I love this size because the mouth is wide enough for ice cubes. This bottle is great for road trips, outdoor adventures and winter ski trips.
Top Glass Water Bottle: bkr water bottle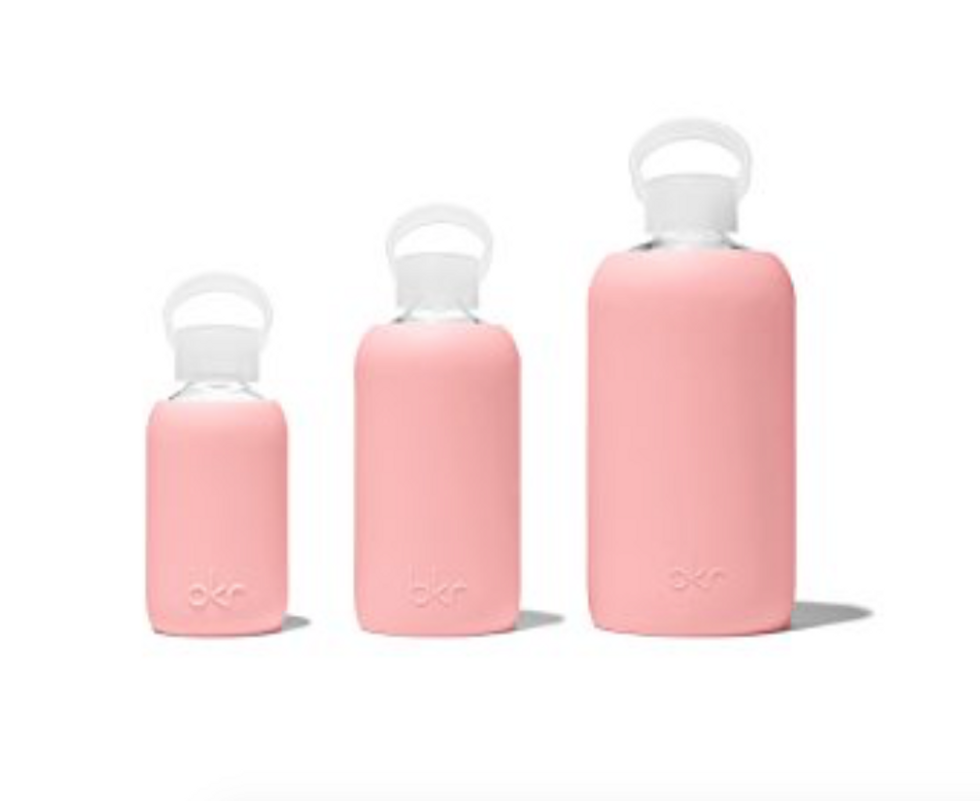 Stylish and practicalAmazon
These adorable glass water bottles are colorful and have a secure lid with a mouth size ideal for quick drinking. The glass bottle makes cleaning easier and prevents contaminants that plastic cannot. The silicone sleeve allows for a better grip and can be removed for cleaning. This bottle is great for summer bike rides, barre class or Pilates.
Best Bang for your Buck: CamelBak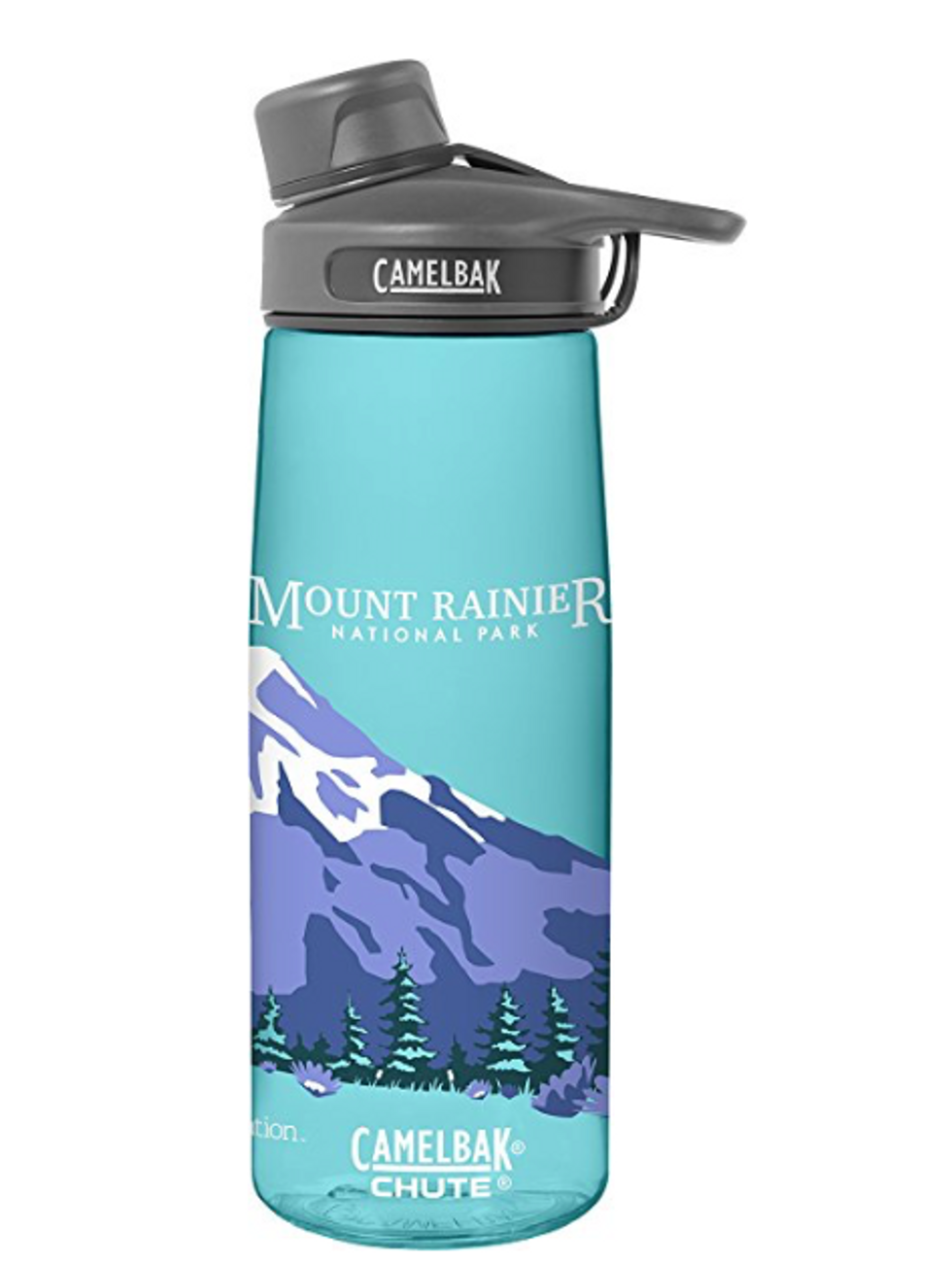 Camelbak is an old standby Amazon
If you're looking for a durable water bottle that will keep you drinking but won't cost $45, CamelBak is the way to go. With many different sizes and lid options, these bottles are the affordable choice. CamelBak offers bottles with screw-on lids, straws, or half-turn spouts like this one. Most come in solid, neon colors and all are completely dishwasher-safe.