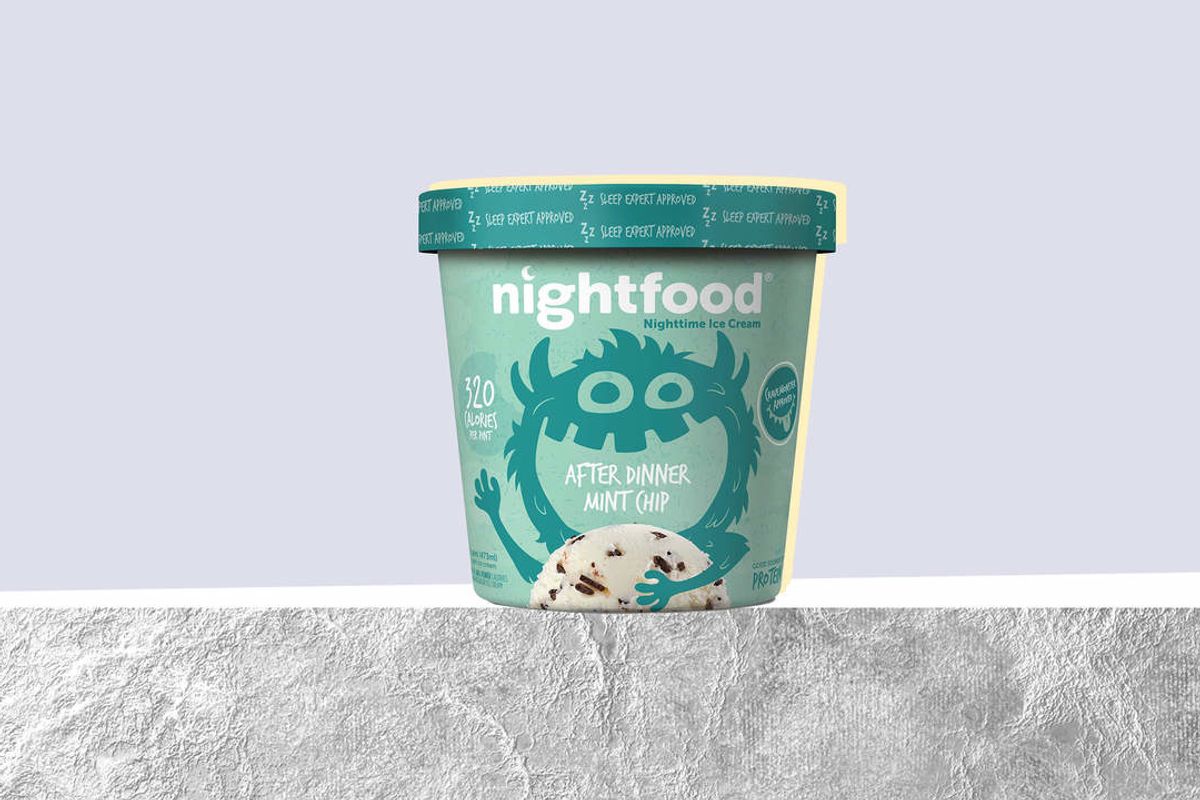 NightFood Ice Cream Is a Midnight Snacker's Sweetest Dream
NightFood Ice Cream was the best thing to happen to me during all of the COVID-19 quarantine.
As a lifelong lover of ice cream, I'm very particular about my flavors.
Ice cream is one of my great joys. But it's also—as most of us know—perhaps not the most sustainable habit, especially if you love a bowl at the end of the night like me. First and foremost, regular ice cream can actually mess with your sleep schedule. Jam-packed with sugar, it can disrupt your sleep patterns and can result in you waking up a lot more throughout the night and feeling less rested the next day.
Still, I don't see myself giving up ice cream anytime soon. So...Enter NightFood, a special brand of ice cream designed to do the impossible: It's low-calorie, it's relatively affordable, it doesn't disrupt your sleep, and it's delicious.
It succeeds with flying colors. NightFood was probably the best thing to happen to me during all of COVID-19 quarantine. (Admittedly there wasn't much competition, but still). NightFood just might be the next big thing in ice creams. It's a jack-of-all-trades with a variety of unique and delicious flavors that taste amazing and provide the same joy as regular ice cream, with even more added benefits, complete with an adorable nighttime theme. Gluten-free, low-sugar, and made with magnesium, calcium, and zinc, it has added health benefits that will only make the experience of enjoying its flavors more pleasurable.
For midnight snackers, ice cream lovers, or anyone whose idea of pure bliss is a movie night with a fresh pint of slightly melted ice cream, NightFood is a must-try—and it's certain to become a future cult favorite.
Here's a peek at some of the flavors: