The year's just begun, and the deals are already coming in hot.
Beauty lovers, you'll be happy to hear that Thrive Causemetics is firing up the best savings of the season. Our go-to makeup and skincare brand is promo-ing their 100% cruelty-free, vegan products with amazing bundles!
Take advantage and stock up on your faves or try something new - and yes, gifting is encouraged!
Here's what's on the menu: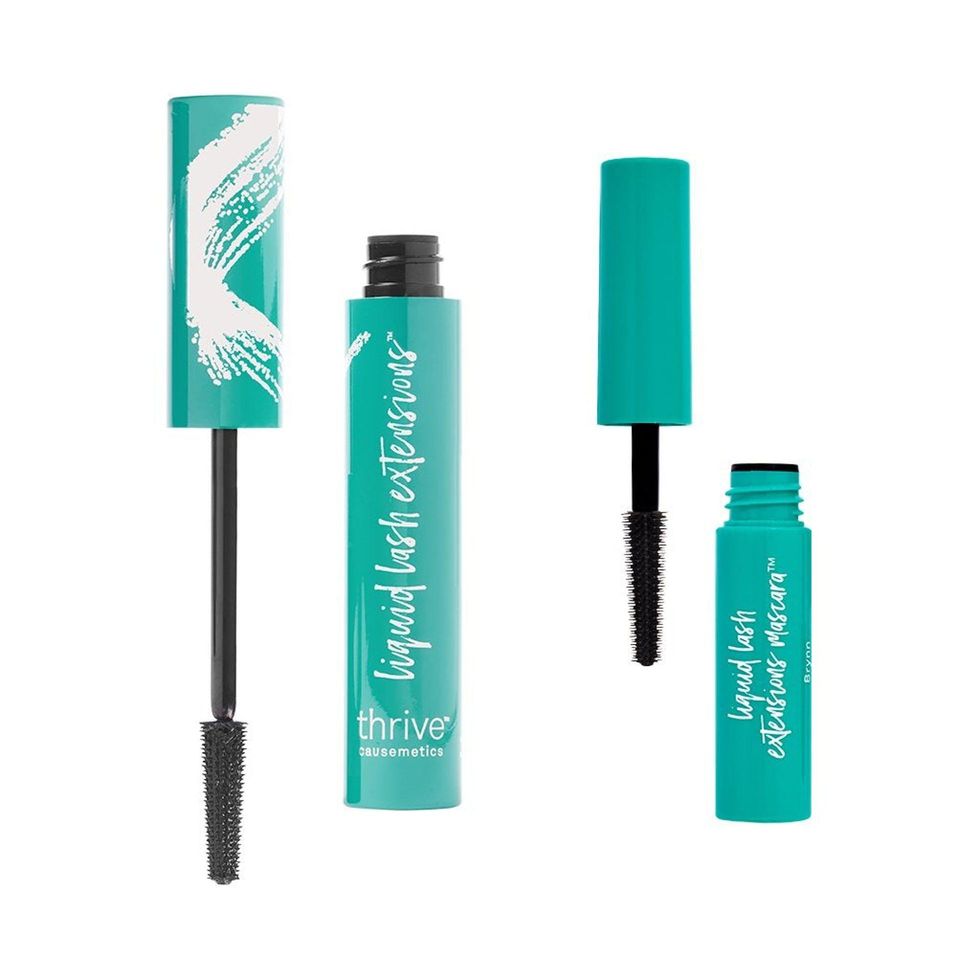 Get a 14% discount on the Bestselling Liquid Lash Extensions™ Mascara plus a bonus miniature version! This flake-free nourishing formula goes on easy and stays on all day, unlike any other mascara on the market. It's an Allure Best-Of-Beauty Award Winner for a reason.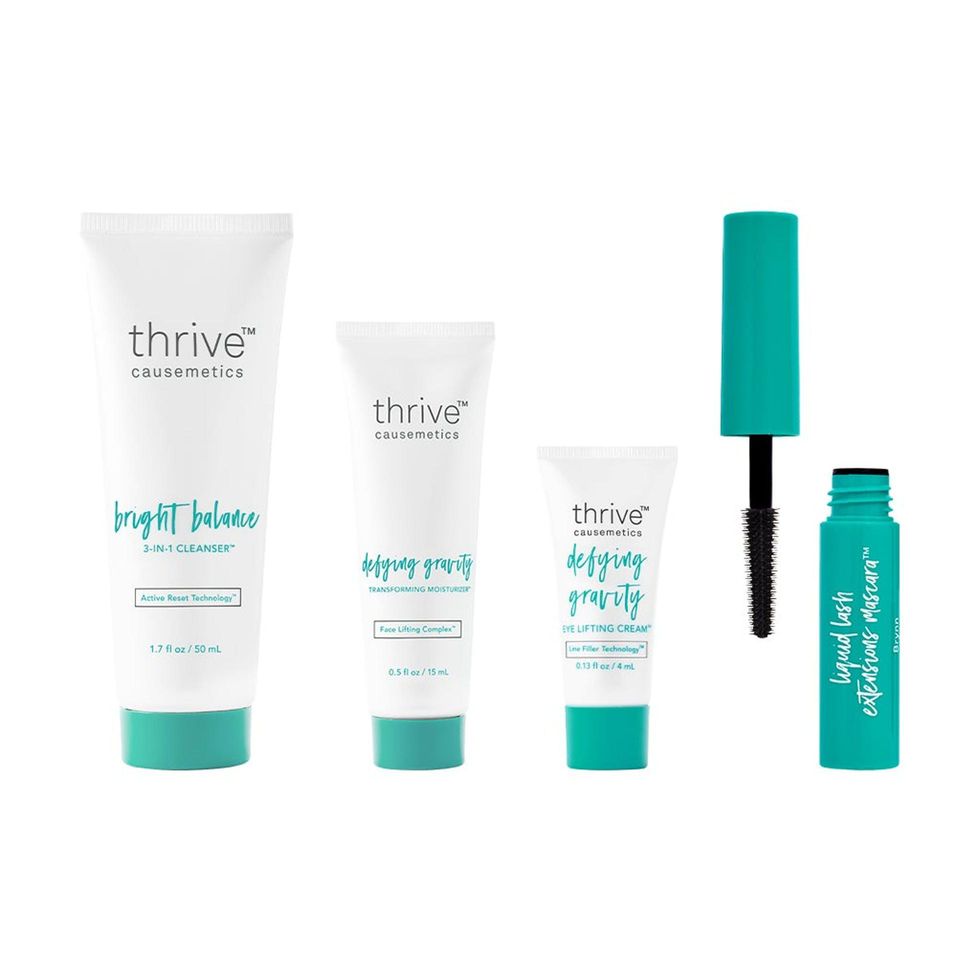 Thrive Causemetics isn't only known for their makeup, but also their incredible line of skincare products. They're made to brighten, balance, and lock in moisture. So, over time, you'll get the radiant, glowing skin you've always been dreaming of. Plus, the mini-mascara makes a great purse stash.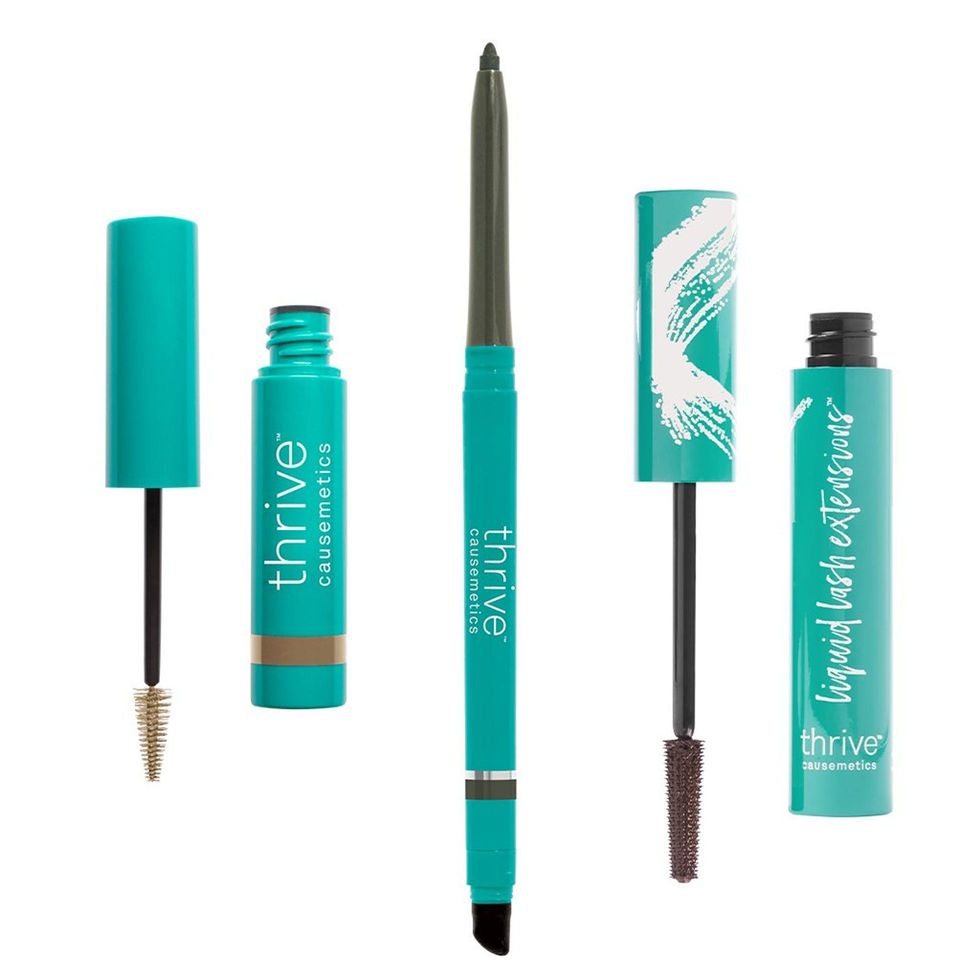 Give your eyes the full treatment with the Liquid Lash Extensions™ Mascara, the Instant Brow Fix Semi-Permanent Eyebrow Gel™, and the Infinity Waterproof Eyeliner™. Go light for a perfect everyday look or do it up for a spectacular night out.
You can be sure that you're treating your skin to the Very. Best. Makeup. Ever. Their products are packed with innovative tech and natural ingredients, formulated to nourish skin, lashes, and brows. Even after you've - easily - washed it all off.
For every purchase, Thrive Causemetics donates to help women thrive, so your money is doing good in the process. They support important issues like emerging from homelessness, surviving domestic abuse, fighting cancer, and even helping veterans adjust to life beyond the uniform.
Give yourself the gift of Thrive Causemetics and spread the love with this ultimate steal~
Get The Thrive Causemetics Bundles For A Limited Time Only!
TODAY ONLY: Get 15% OFF on all Thrive Causemetics orders $100+ with promo code SAVE and get a FREE makeup bag with each purchase! Follow this link to shop!