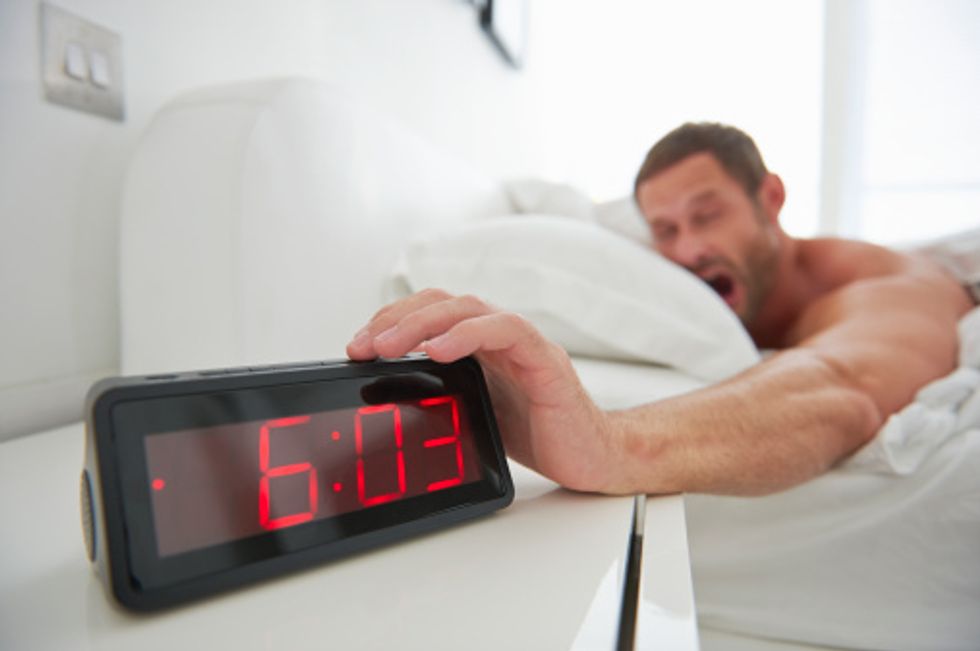 Never Oversleep Again With The Best Alarm Clock (That's Not Your Smartphone)
If you're an especially heavy sleeper, you might need nothing short of a team of wrestlers to slap you across the face before you wake up. But in all reality, that's not the most practical option. You can use your smartphone's alarm feature, but to some, it doesn't get loud enough to make an impact. What you need is a bomb. Well, more like the Sonic Bomb Alarm Clock.
This alarm clock takes after its name. It's designed to shake you right out of bed, literally. The bed shaker does the work of those wrestlers slapping you across the face. The alarm is extra loud -- 113 decibels loud. And if that's not enough to wake you, the red display and pulsating alert lights will be sure to rouse you from even the deepest sleep.
Okay, that's all great. But what happens if you have a roommate that doesn't want to have a heart attack first thing in the morning from your loud alarm? You can easily shut off the sound and lights, and just activate the bed shaker to show some courtesy.
This alarm clock is way better than your smartphone. If you still can't wake up after its efforts, you'll probably need to consult a doctor. At only around $35, this is well worth the investment to maximize your waking hours.