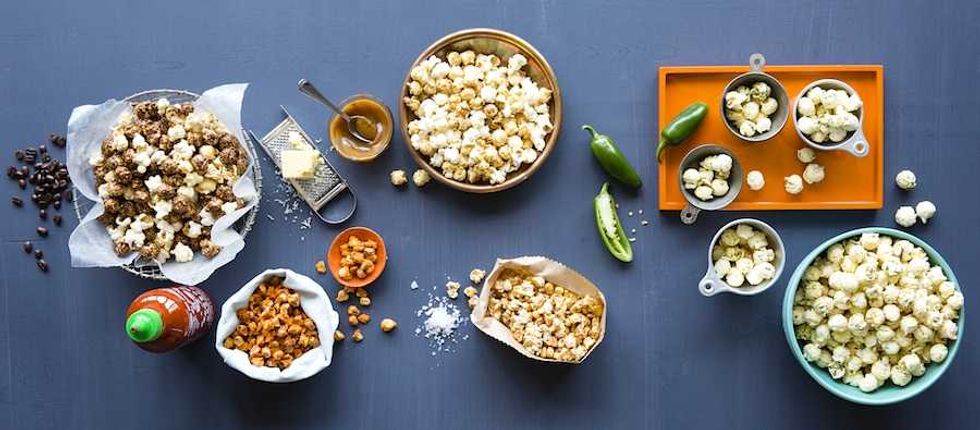 NatureBox – The Best in Snack Box Subscriptions
No matter your hold-me-over-til-dinner preference, snacks are a major part of our food-obsessed culture, and after indulging in some very high-quality...
No matter your hold-me-over-til-dinner preference, snacks are a major part of our food-obsessed culture, and after indulging in some very high-quality snacks, we're all for it. Whether you're into sweet, salty, crunchy, or chewy, snacking is made even better if you don't have to spend time in the store to grab your fix (and possibly make some subpar choices). Well, you're in luck because the latest in snacking trends is snack delivery. We did some (very filling) research on the best snack boxes out there, and we found a clear winner. Here's why NatureBox is superior, and why some competitors just didn't quite match up.
NatureBox snacks are too delicious. Our team was in agreement that they were the more delectable snacks we'd ever had. When we signed up, we took the quiz to identify our snack preferences, and allowed NatureBox to make some suggestions. All 100+ of their crave-worthy snacks are healthy enough to leave you feeling great- like the spicy Sriracha Roasted Cashews and the tangy Big Island Pineapple we couldn't get enough of. With NatureBox you can pick your plan and pick your snacks. Choose whether your NatureBox has three snacks for $13.95 or five snacks for $19.95. And then get a box of snacks (Masa Crips, Mini Belgian Waffles, Dark Cocoa Nom Noms, popcorn flavors like Jalapeño White Cheddar and Coffee Kettle, granola, fruit chews- the list goes on,) delivered to your door monthly, bi-monthly, or weekly — depending on your snacking needs. You can also customize your box based on dietary needs like vegan- or gluten-conscious. No other box offers the variety, personalization, and quality like our fave, NatureBox.
Urthbox is an all-natural and organic option, (hence their granola-ish moniker). They have a nice variety of snacking options, but far fewer than NatureBox – only 30. Unlike NatureBox, Urthbox does the choosing for you so you get what you get. Some may enjoy the unexpected, while others prefer to customize as you can with NatureBox. We found the food quality suffered a bit as well.
Healthy Surpriseis another snack subscription where they do the picking for you, giving their Healthy Surprise name literal meaning. But the biggest surprise with Healthy Surprise is their relatively high price – subscriptions start at $42.49 per snack box.
Graze is good on price at $11.99 per snack box for 4-8 snacks, but some of Graze's options can rack up the calories, so you will actually need to graze on their snacks so you don't overeat. Plus, a lot of Graze's assortment consists of mixes, not single product snacks, which means that they add a lot of inexpensive fillers like pretzels. So a bit of a mixed bag from our perspective.
Based on our yummy research, NatureBoxfills all our requirements for snacking, from price, to picking our favorite treats, to variety, to their premium add-ons. Plus, their site is user-friendly and clean. Having tasted a broad selection of snacks on their site, Popdust recommends NatureBox without hesitation.
To get started, just pick your plan and pick your snacks. Follow this link to enjoy your first NatureBox!