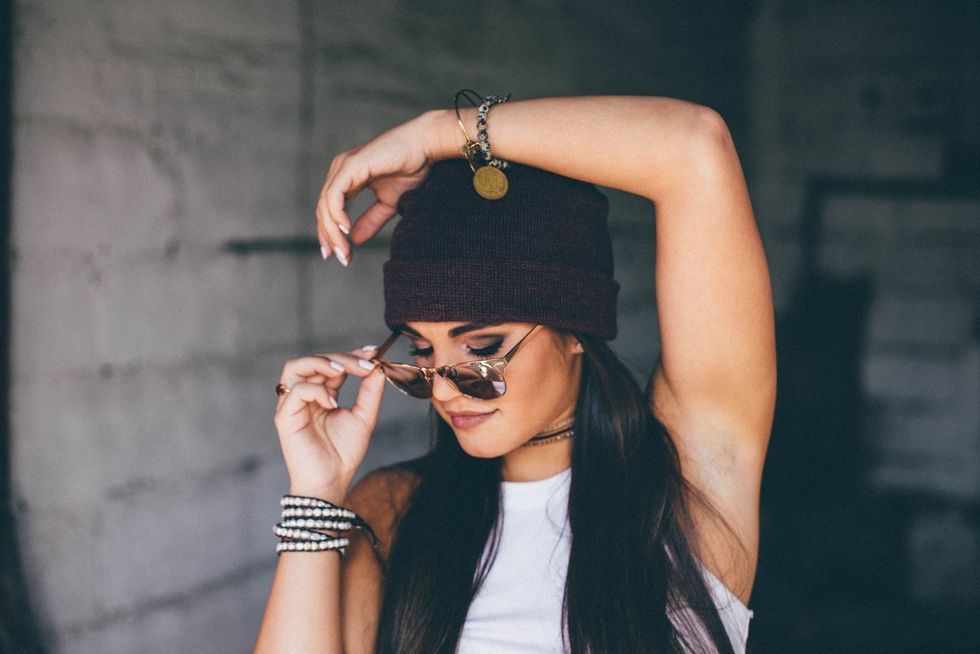 Self-tanning tips to give you a healthy glow all winter long
People will be asking if you just came back from vacation- all. winter. long.
I've heard it all.
Vampire. Ghost. Sickly. Being of Cuban-Italian descent and being extremely fair-skinned in a sea of gorgeously tanned family members has constantly made me the butt of the melanin- or lack thereof jokes. It wasn't always this way though. As a kid I tanned just as flawlessly as the rest of them, no problem, but as I became an adult, my skin grew more sensitive and less respondent to tanning. In the summer, I can fake it, by laying out a few minutes a day and achieving at least a faint base tan, but winter always proves to be a challenge. I know I'm not alone in this. I've read countless articles on how to maintain that glow all winter. I've read countless articles promising me that my porcelain skin would pay off in old age, so I shouldn't even worry about tanning. Each time I tried something the results appeared to be forced and fake looking or extremely expensive. Though I agree that porcelain skin is just as beautiful and it's important to embrace what you've been given, I still wanted that faint glow. After years of trying products, I landed on these 4 that seem to cover all of my bases.
Body | Soap & Glory Sun-kissed Tint Body Lotion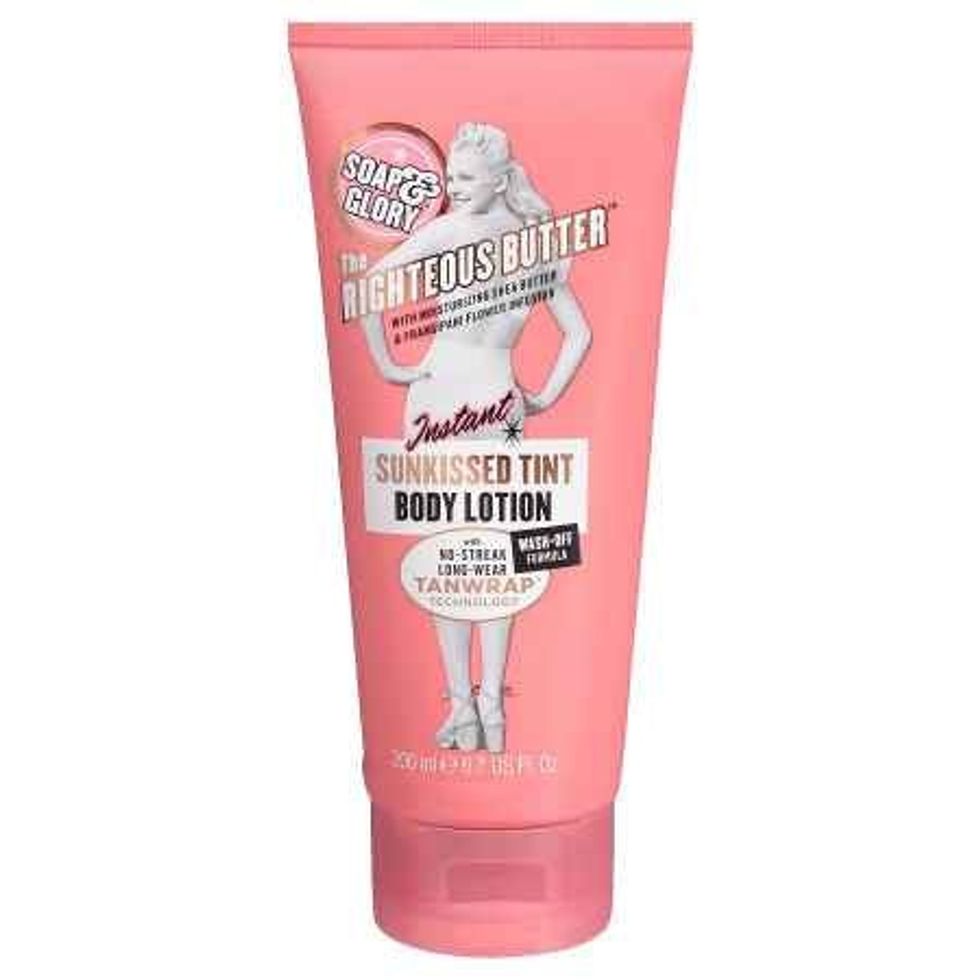 Soap & Glory
What Soap & Glory has to say...
"You've got a good thing GLOWING when you've been sun-kissed all over by THE RIGHTEOUS BUTTER™ Instant Sunkissed Tint Body Lotion. This instant-action, glide-on lotion features: • our exclusive no streak, long-wear TANWRAP™ TECHNOLOGY – with a precision-formulated blend of skin softeners and hydrators, for a fabulously flawless bronze finish • smoothing and ultra-moisturising ILLIPE and SHEA BUTTERS • rich and nourishing, epidermal-lipid-loading COCONUT OIL • an irresistible infusion of FRANGIPANI FLOWERS and a fresh, tropical twist on our famous ORIGINAL PINK™ fragrance"
My take...
Ok, honestly, I rolled my eyes so hard at the "no streak" technology claim, but I was pleasantly surprised. Even in a hurry to get the lotion on and dried as I was running late for an event, the product help up all of it's promises. I lathered the lotion all over my arms, legs, tummy, and back. I stretched my hands to reach that hard-to-get area of my upper back. Worried that I'd have streaks and inconsistencies particularly in that area, I was happy to find the regardless of how thorough I was, the tanner seemed to gently blend. Another plus was that it didn't stain my clothing or my sheets like other self tanners do when you sweat. This has quickly become a biweekly staple for me.
Purchase it here for $18.99.
---
Face | Elf Contour Palette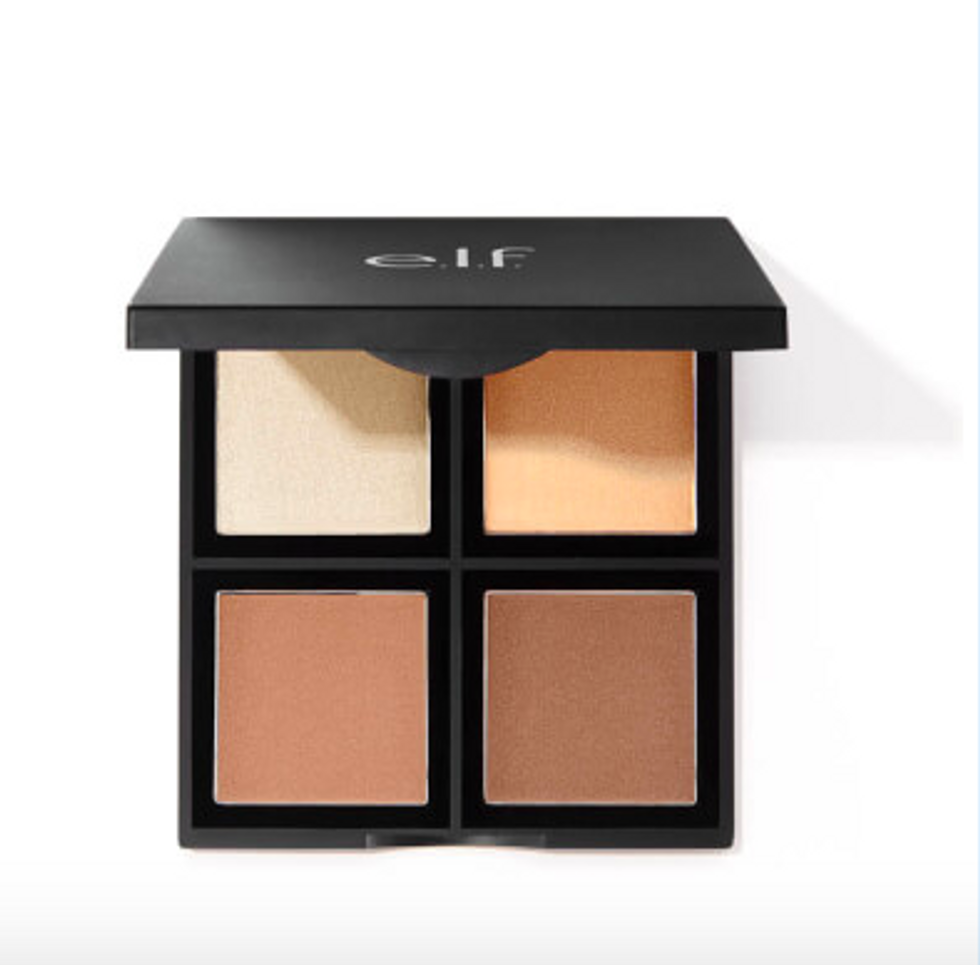 Elf Cosmetics
What Elf has to say...
Sculpt, shade, and brighten with this 4 shade powder contour palette. It's customizable to match your skin tone and is infused with vitamin E. Get a gorgeous, nourished complexion all day!
My take...
I was far less skeptical of Elf's description of their product. It just seemed like an appealing way to sell a product in an over-saturated market of bronzers, but I must say, this bronzer did stand out amongst the others. After a few embarrassing days where I over-did the bronzer in high school, I stopped wearing it all together and opted for blush. It wasn't till contouring came into style recently where I was like-- "Ok, I should learn how to do this correctly." Thank you Pinterest. After trying a series of products from high end brands like Tarte to drug store brands like Maybelline, I discovered Elf for it's low price points and online rave reviews. After trying their contour palette that an in store employee recommended for even the least experienced makeup lover, I have to agree that it works incredibly well. They sell a few different palettes. Because they're only $6, I was able to buy one darker palette for more dramatic looks and a less severe palette for day to day. Both give my a healthy glow without having to worry about perfecting my makeup techniques. I use a big brush to just follow the line of my cheek bone upward, blend out, then use a finishing powder on a kabuki brush to blend it a little more.
Purchase it here for $5.99.
---
Body | Benefit Hoola Zero Tanlines All Over Body Glitter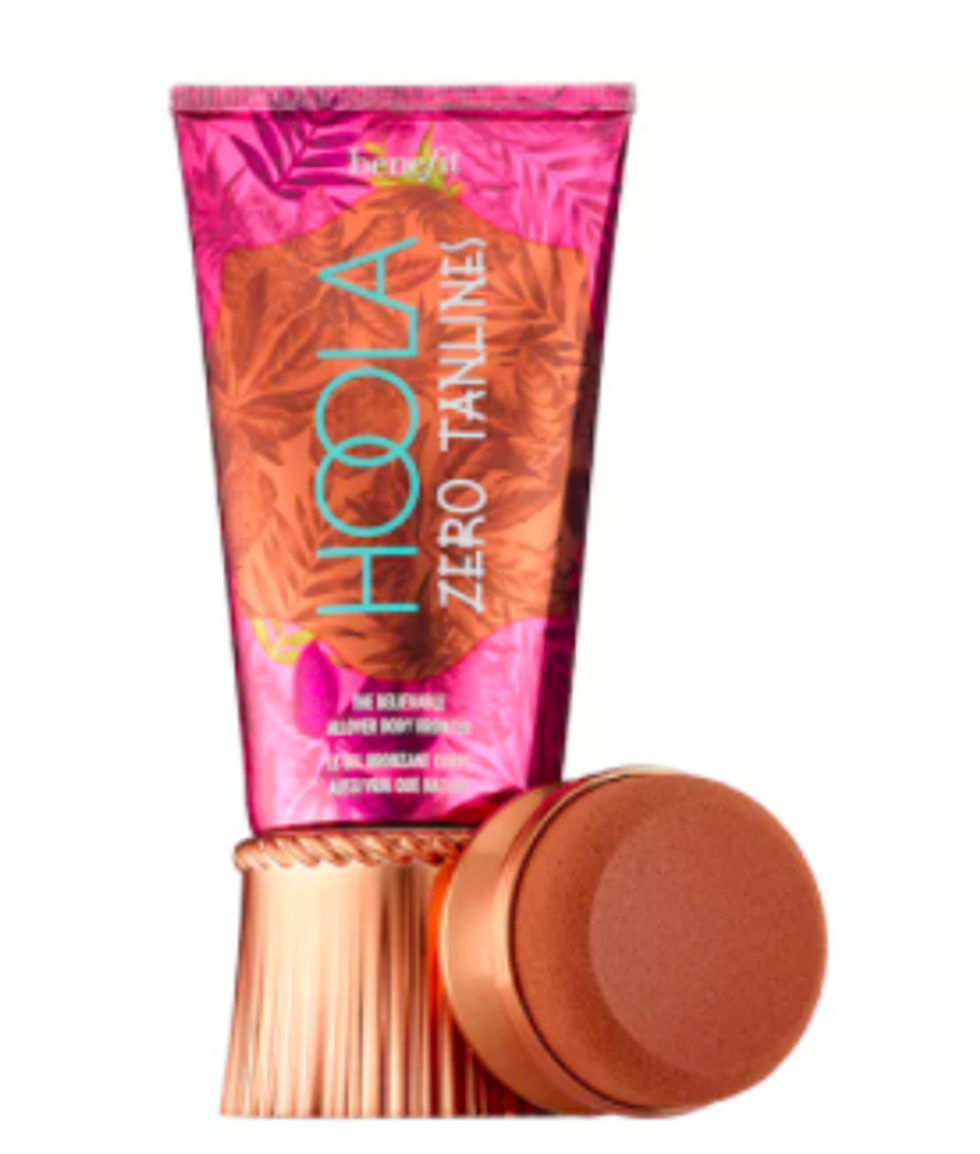 What Sephora has to say...
Get the cult-favorite, award-winning, Hoola matte bronzing powder now in a formula for all over the body. Hoola zero tanlines is the ultimate body bronzer for the most believable year round tan. Transfer-resistant and streak-free, the body bronzer features a 12-hour gel formula that stays put even and a hoola-la signature scent. Its smooth, buildable bronze finish hides imperfections and leaves you with a flawless matte tan. Its sponge applicator glides on smoothly and blends in seamlessly for an instantly gorgeous glow.
My take...
If there's one product on this list worth splurging for, it's this one. Though this and the Soap & Glory product are some what similar, I sometimes use both together for added affect. The Soap & Glory product I find gives you a nice base tan, but the Benefit Hoola No Tan Lines product gives you a really glowy look. Sometimes, all I want is a little more pigmentation so I stick to Soap & Glory's product biweekly or triweekly for that base glow. When I have special events where I'm showing a lot of skin, I'm sure to use this product as well for that extra oomph.
Purchase it here for $18.03.
---
All Over | Elf High Definition Powder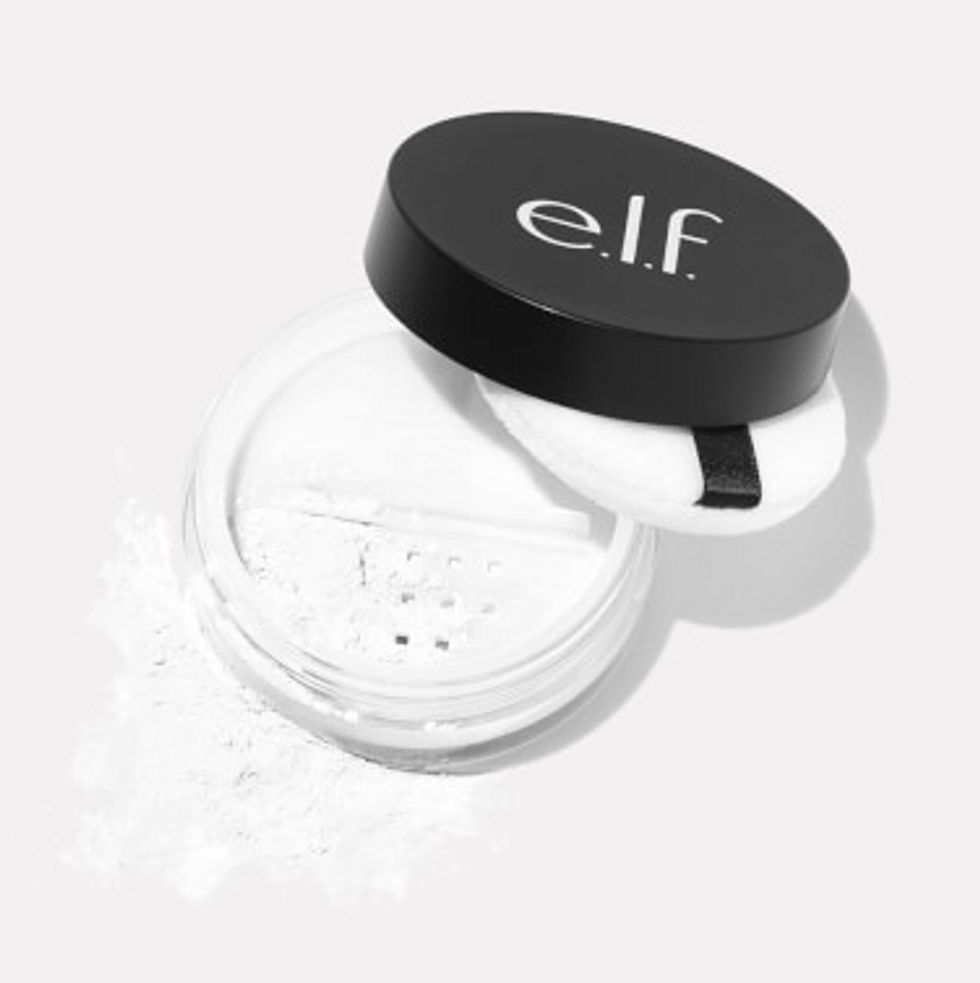 Elf Cosmetics
What Elf has to say...
This high definition loose powder creates a "soft focus" effect on the skin. Helps mask fine lines and imperfections for a radiant looking complexion.
My take...
I keep this on hand not only for my face but to brush on my arms, legs, and upper back when I use my self-tanner and go out. It smooths any imperfections and blends any sections I may have missed. It's odorless and colorless, so it won't conflict with any fragrance or the self tanner you're using. At only $6 it won't be a blow to your wallet to use all over.
Purchase it here for $13.95.
---
Anie Delgado is a contributor to Popdust and is an actress and musician based in NYC. Follow her on Instagram | Facebook | Twitter and check out her music on Spotify. Press inquiries here.