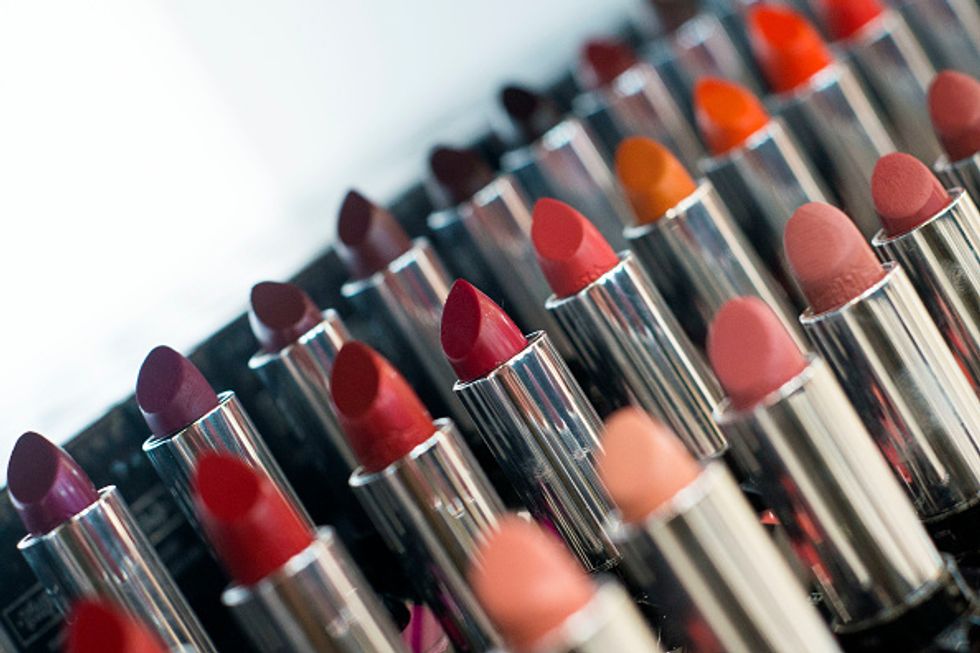 RealHer's lip kit is perfect and philanthropic
Watch out Kardashians there's a new lip kit queen in town.
Step aside Kylie Cosmetics, there's a new lip kit in town- or new to me at least. In one of my subscriptions a few months ago, I got the RealHer lip kit. A lover of red lipstick, I was so excited to try it out. The intense Smashbox red lip stain I had bought during college for dance class was, needless to say, getting a little old, so it came in the knick of time. It's safe to say this is a new favorite for me for more reasons than one.
The lip kit came in a slick white box with fun holographic text that read "I am fabulous." That's when I knew I'd love it. It came with three different products: a red lip liner, a red matte liquid lipstick, and a red plumping lip gloss. Bonus, their products all say fun, empowering phrases like "I am tough," or "be yourself." The lip liner is good from what I can tell. I don't typically use lip liner (I probably should) but I'm glad that I got to try it out with this product. It's pretty soft, so the application can get a little messy sometimes but I'm getting the hang of it. It definitely helps me to be more precise in applying the lipstick. The matte liquid lipstick is AMAZING. I've never experienced a lipstick that stays quite this well and without any crumbling or fall out. It goes on in a thin and even layer thanks to a really precise applicator and it stays on all day and night. The lip gloss is a really pretty deep red that can either compliment your lipstick on top of it or work as a sheer red gloss on it's own.
Something I love about this lip kit is it's versatility. I feel like I'm getting a lot more than three products out of it. The other night, I used a nude lipstick underneath and then layers the lip liner on top. I smashed my lips together and it created a really pretty gradiated nude/red. I put a little bit of the lip gloss on top to add a little something extra. This worked out perfectly for me because I was wearing a bright yellow dress and was nervous to commit to a strong red lip, but got the best of both worlds in utilizing the versatility of the kit! The pigmentation of the product is really versatile too. Even though I'm rather fair, I'm half Cuban and have olive undertones. Sometimes it's hard to match the right lipstick to that but this shade is perfect and doesn't make my skin look yellow. I read similar comments online from African American women and Asian women. The kit also comes in nude and pink.
Beyond creating amazing products like the lip kit, RealHer considers themselves a "brand built on philanthropy." Their company and brand encourages women to feel confident flaws and all. They also donate twenty percent of their revenue to The American Association of University Women, a non-profit organization that encourages empowerment for female college students through leadership opportunities, advocacy, education, and research. In addition to all of their great work with AAUW, RealHer is cruelty-free, paraben-free, and sulfate-free. The owner of the company, Bill Xiang had been working in cosmetics for ten years but his mindset changed when he brought his little girl into the world. He wanted to create a company that creates a better social environment for his little girl and that's what RealHer is working towards. Check out their entire line here. Already a fan? Let me know what your favorite product is @anie_delgado.

Real Her Logo