Vuori creates both men's and women's clothing with innovative technologies for high quality products.
I created the perfect haul from Vuori, a brand known for their sustainable clothing and accessories.
Keep reading to hear my full review of Vuori's Court Collection
Now that I'm ready to start doing more outdoor sports again. You know what that means? I need a closet refresh.
Finding a brand that fit my style needs, stayed affordable, while also using high quality materials seemed like an impossible task – until I found Vuori.
Vuori makes premium performance apparel inspired by the active Coastal California lifestyle; an integration of fitness, surf, sport, and art.
When I stumbled across the Court Collection, I was immediately sold. Since athleisure and tennis-wear are trending right now, I couldn't resist the tennis skirts and dresses. I had to purchase almost the entire collection.
Here's how it went:
Since I'm always on the go, Vuori's Court Collection is perfect for days when I want to run errands and go workout.
For my first Vuori look, I chose the Volley Skirt in the blue Baltic shade.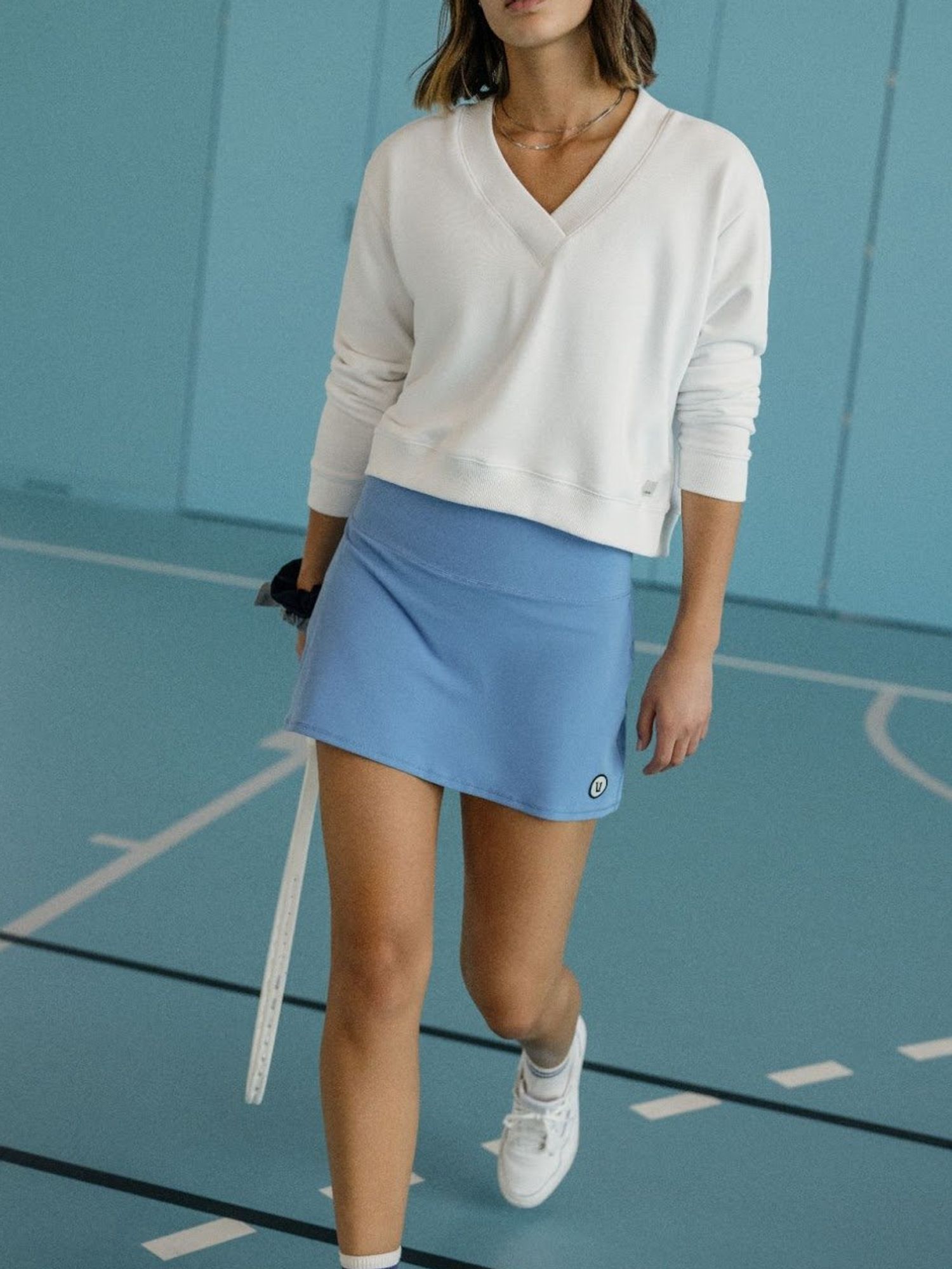 Blue is super popular this spring, and the Baltic shade did not disappoint! It was perfect for a game of tennis with BreatheInterlock™ performance stretch knit fabric. I couldn't ask for more, it was so light and breathable. I love it so much, I got it in white too!
No outfit is complete without a reliable sports bra. The Yosemite Bra in white matches all of the Court Collection bottoms and is made from that incredible BreathInterlock™ material. It wasn't constricting and still felt supportive.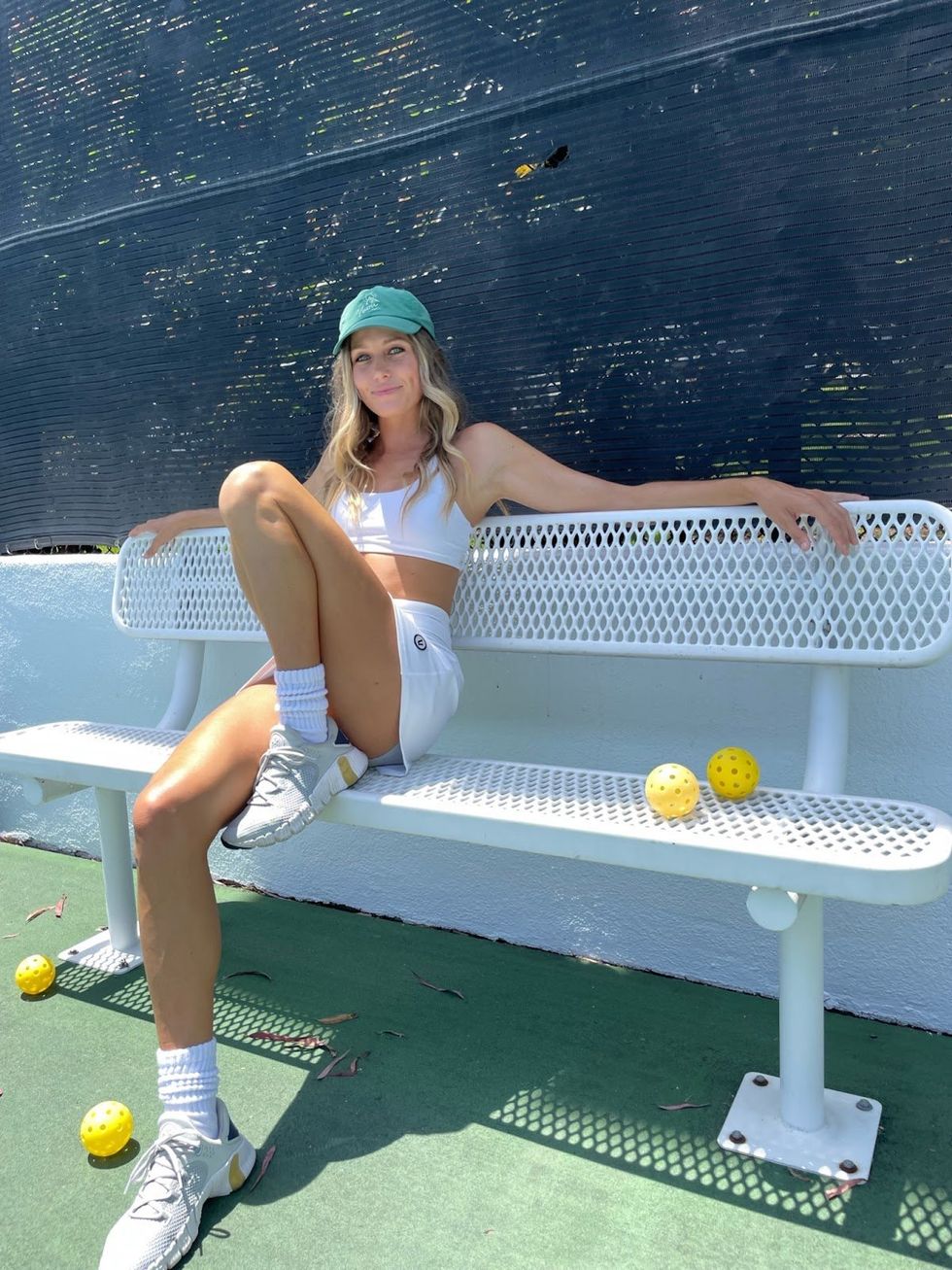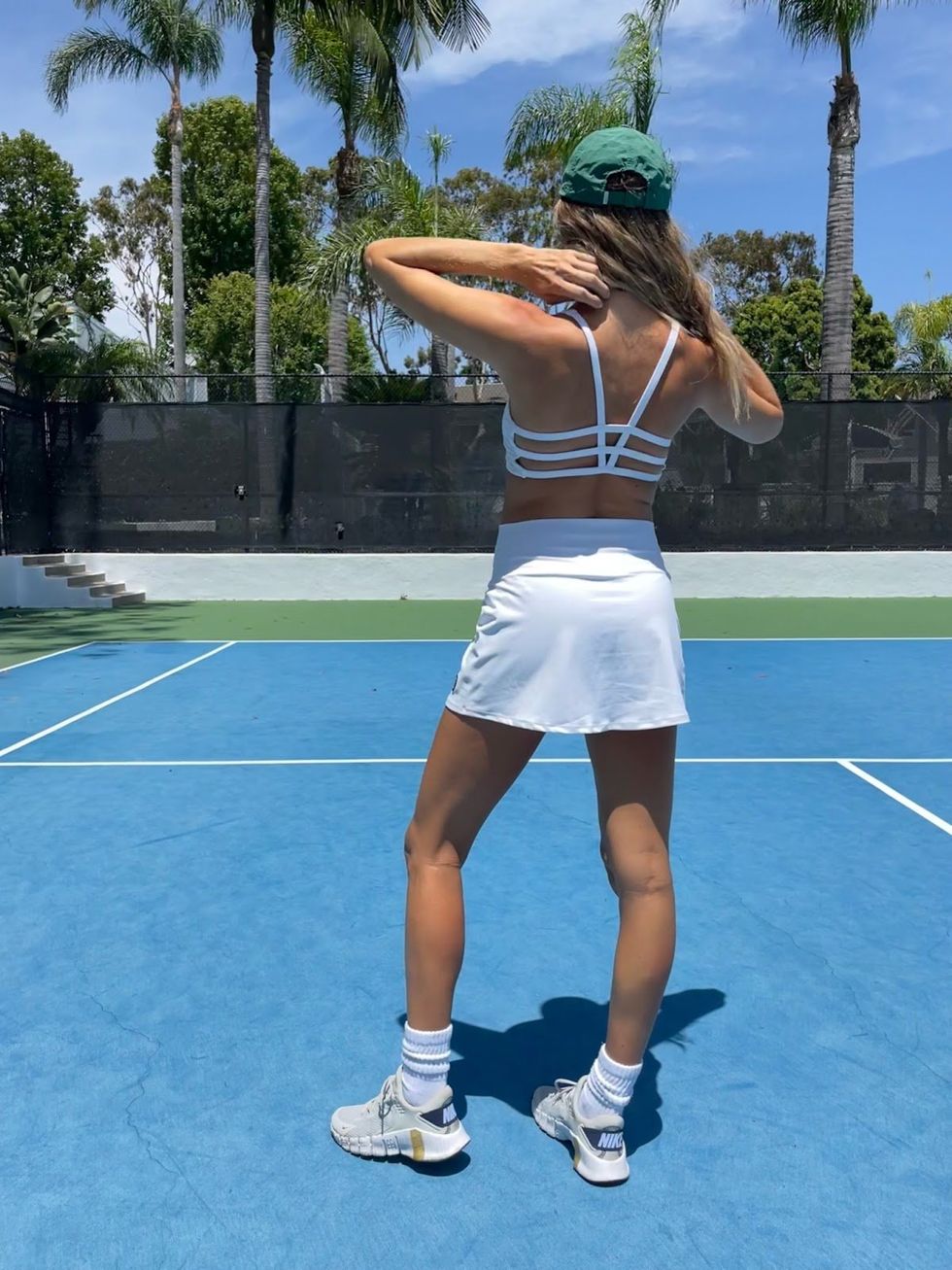 The Yosemite Bra is the ideal pairing for the Volley Skirt. I could see myself throwing a jean jacket on top for brunch with my friends or wearing it to a workout class. It's so versatile, flattering, and supportive that it's become a staple in my closet.
One of my favorite pieces I ordered from the Court Collection was the Volley Dress. Underneath, the dress has hidden shorts with pockets to fit my phone for when I'm on the move.
Vuori
Vuori has a special offer for our readers:
Get FREE SHIPPING on all orders $75+ (plus FREE RETURNS)!
Shop Vuori Now!
I had heard that Vuori's quality is outstanding… but I was not expecting these results! I could seriously wear this dress to bed. It felt like I barely had anything on, but was still supported throughout playing pickleball.
If there is one athleisure brand that I am going to wear for the rest of my life, it's Vuori. It lasted the workout test and the everyday wear test. When I wore it out with my friends, everyone was asking where I got it from.
The Halo Performance Crop has a built-in bra with removable cups so it's super supportive without being constricting. Honestly, it's so comfy I never take it off!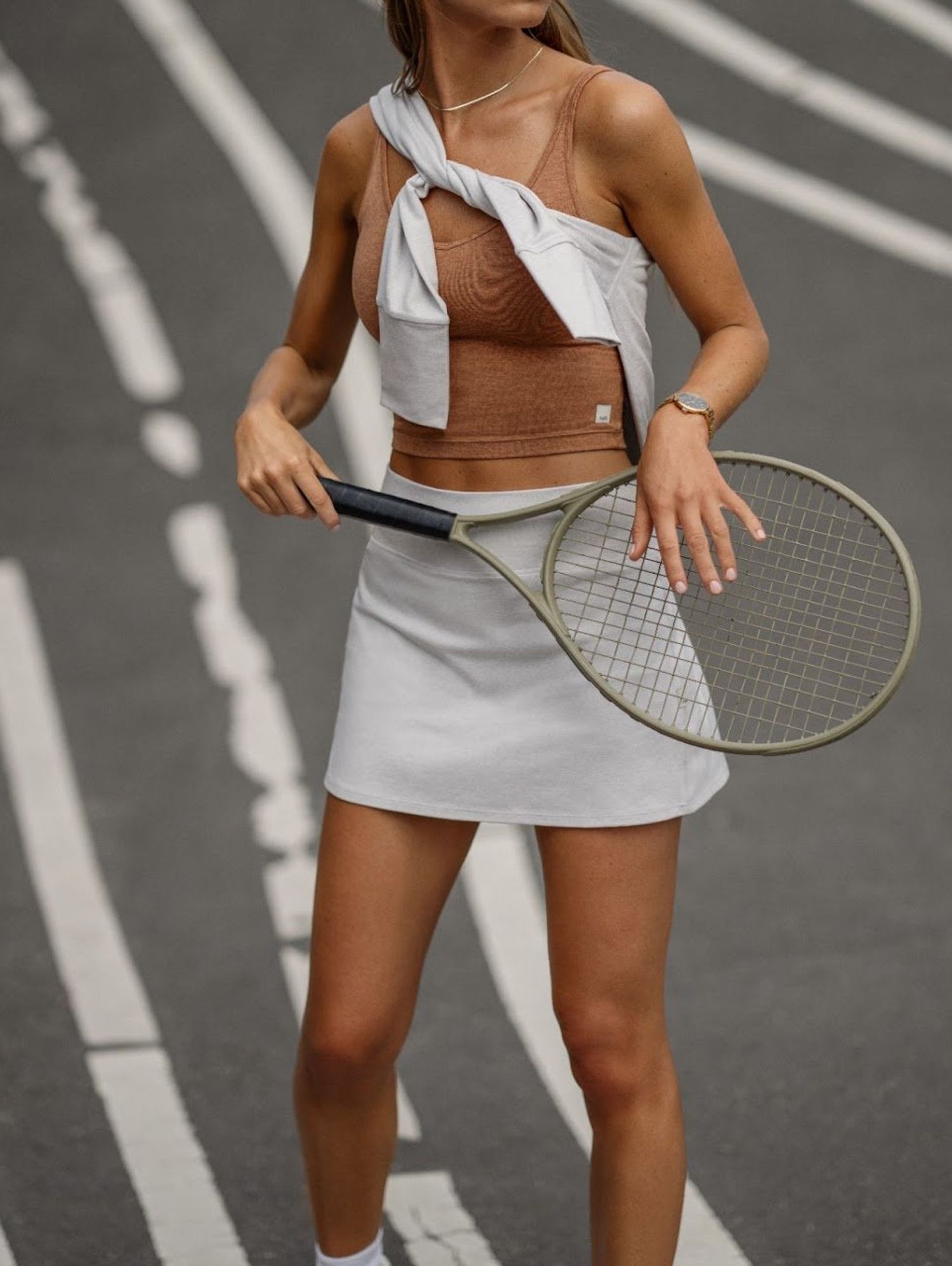 I went with Palo Santo Heather, but it comes in eight different colors, so you can wear one every day of the week. I recommend wearing it with the Volley Skirt, and throwing the Sedona Crew over your shoulders for a tennis-chic look.
There are so many things to love about the Sedona Crew - the French Terry material, the almost oversized fit, and the breathability is amazing. It's my new go-to sweatshirt to throw on with shorts, or really anything.
Since I'm traveling a lot now, I wanted a set that would be perfect for the plane. Luckily, the Volley Shortys are made with a BreatheInterlock™ performance stretch knit and interior drawcord for the perfect throw-on travel bottom. The Elevation Plyo Tank in Black Heather is made from moisture-wicking material with an ultrasuede feel, so it makes for an ideal set for on-the-go!
What I love about Vuori's Court Collection is that it makes me feel confident when I wear it. The clothes are made to flatter your body, not over-squeezing you and emphasizing your insecurities. I can wear the Court Collection and feel good about my outfit.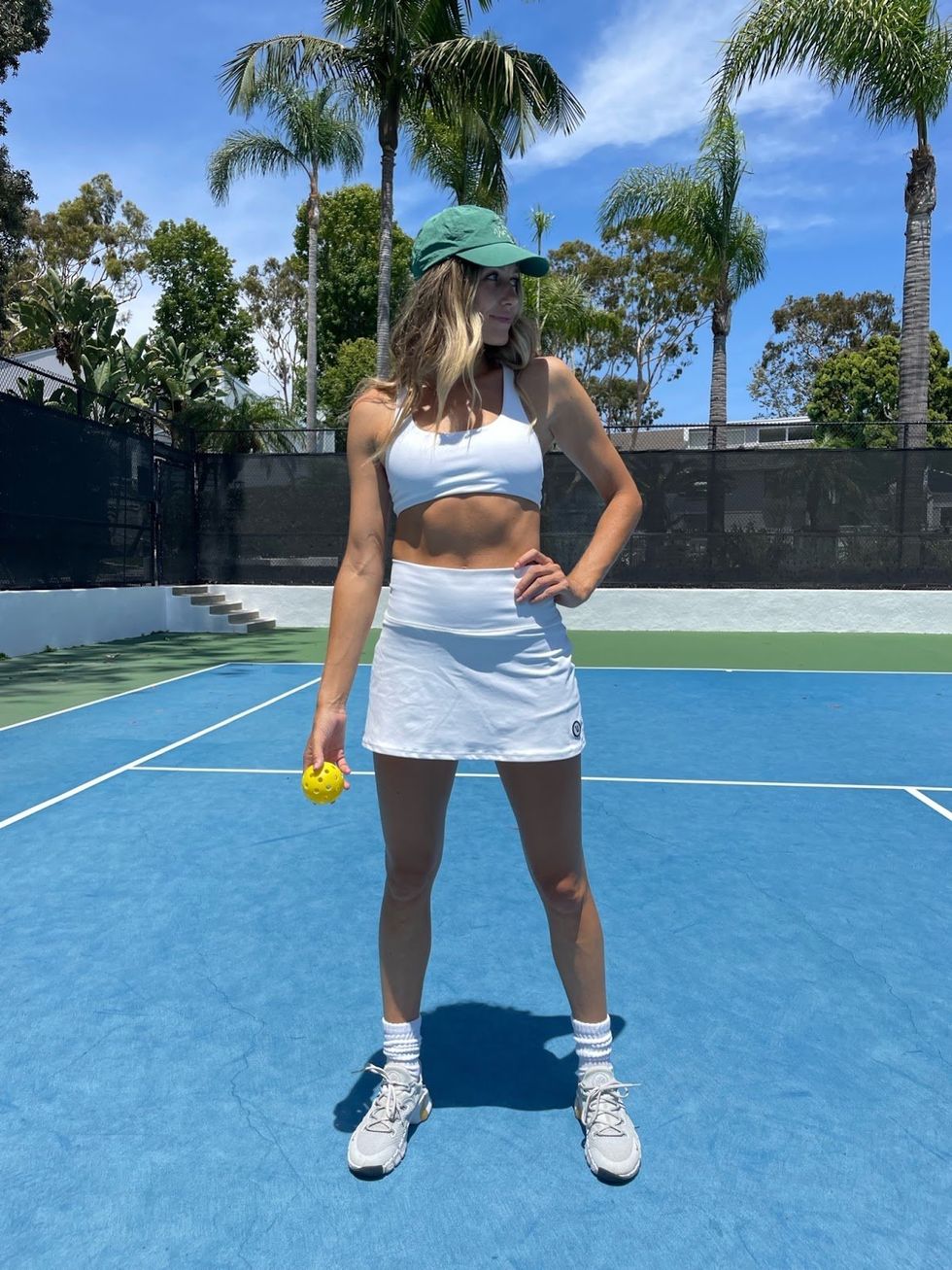 All of Vuori's clothing is reasonably priced compared to other brands who charge close to $200 for leggings. And with extremely comfortable and stylish clothing, I can't resist! I'm Vuori's biggest fan now.
Thanks to the Court Collection, I'm advocating for more athleisure brands to follow the brand's footsteps. Without sacrificing quality, Vuori creates the most fashionable, affordable clothing out there.
The Court Collection will be a staple in my closet year-round. Thanks to the brand's innovative technology, the clothes are long-lasting and worth every penny.
Vuori makes clothing for both men and women, so everyone can enjoy their amazing clothes. Plus, with 20% off your first purchase, it's an easy decision!
JUST FOR YOU: Vuori has a special offer for our readers. Get FREE SHIPPING on all orders $75+ (plus FREE RETURNS)! Follow this link to shop!
*Images provided by Vuori