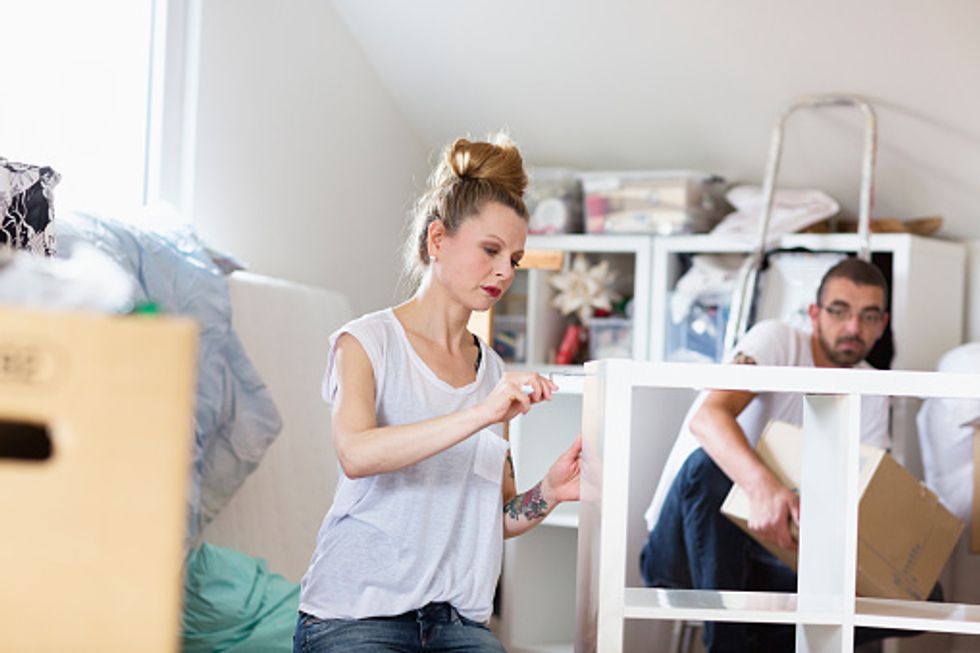 My favorite purchase from IKEA
Small space living isn't easy, but it gets a lot easier with this product by IKEA.
Almost two years ago, I downsized from a two bedroom apartment with a huge common space and bonus half bedroom and a couple of roommates, to a tiny 300ish square foot studio apartment. I've never really been a hoarder or collector, so it's not like I had a ton of belongings, but after being spread out and having tons of closet and floor space for my things, I found myself stressed in preparation to make my new smaller space as comfortable and organized. I looked on tons of affordable furniture sites for pieces that are functional and multi-purposeful for small spaces but I got my heart set on building an industrial style shelf system that I had seen on Pinterest. When I calculated the cost of making it from the free plans I found online, I realized that not only was it out of budget, but I couldn't exactly set up a wood shop in my tiny new home. That's when I found this gem on Ikea.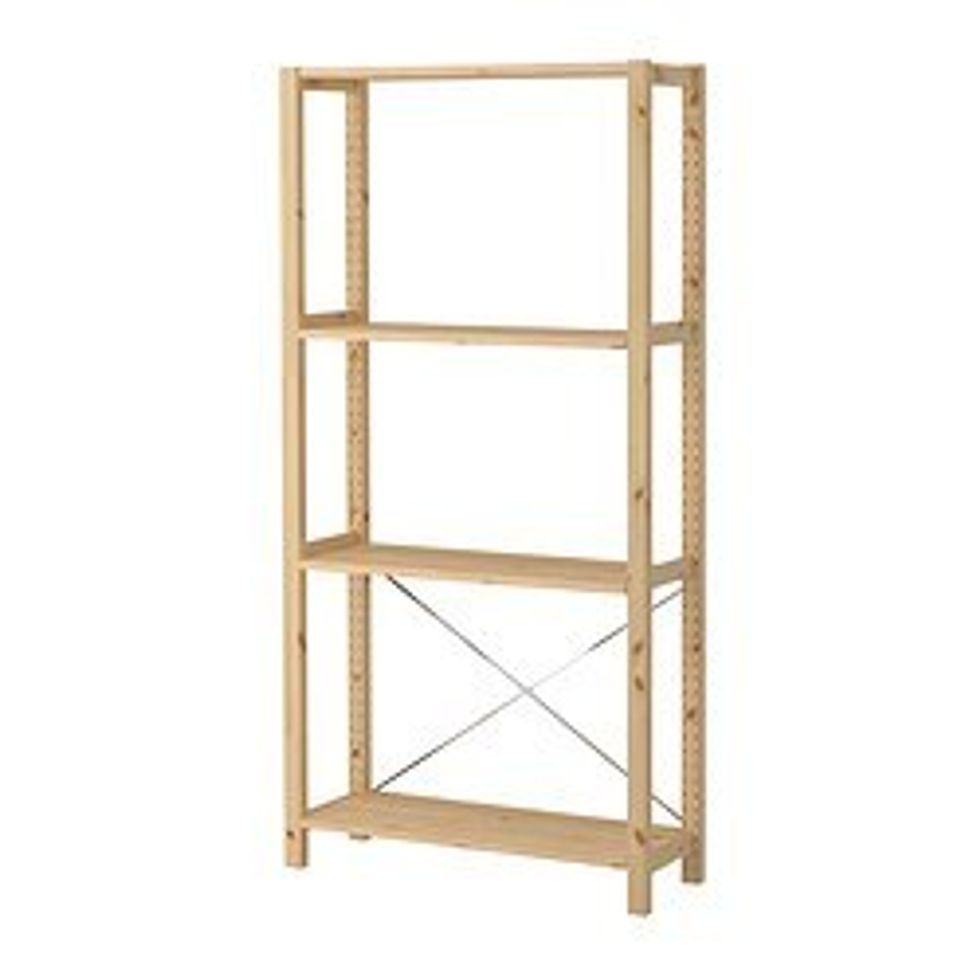 IVARfrom Ikea.com
Ikea's Ivar shelving unit is certainly the best thing that's ever happened to my apartment. Sold unstained and each piece separately, you can customize the color, size, and shape of your shelving unit which is perfect when you have limited space. I decided to build a large shelving unit on my free wall so that I could utilize the vertical space in my apartment. I ended up purchasing four of the supports that go in between the shelves and fourteen shelves though I only used thirteen. My entire unit ended up being about 8 feet by 8 feet and I only spent a little over $100 on the Ivar pieces. I spent an additional $40 at Home Depot and my local hardware store on stain, paint supplies, and some extra hardware.
The assembly was super easy! The hardest part was waiting for the stain to dry but mainly because I'm impatient. The pieces snap together easily with little metal runs you insert into plastic notches in normal IKEA fashion. The system came with two metal cross sections (pictured above) that easily screwed into place to help stabilize the piece. I ended up purchasing two metal L shaped supports that I drilled into the wall using plastic anchors to make sure that it stayed put since I was putting some fragile valuables on the shelves.
Over the last two years, the shelf system has held anything from music equipment to record players to Christmas decorations but I think I've finally found the right set up. I left a wide middle section open that my 32 inch TV fits perfectly in between. Below that, I set up a smaller shelf to store my printer and any other unsightly electronics. I find keeping them together helps make the system look more organized even though there are still some visible wires. At one time, I used one shelf as a workspace but I've raised it higher now and have hung a frame with clothes pins that I clipped old photos to. I left the top shelf as one big shelf so I could display my vast book collection between my favorite book ends. I feel that the extra height makes my room look a little bigger.
Give this amazing system a try and tweet me your unique set up @anie_delgado.