Today, it's all about quality over quantity when it comes to your closet. The heyday of throwaway fast fashion is over — it's 2023, and our editors are on the lookout for brands that provide quality, longevity, value, and sustainability.
Make way for Sézane, a Parisian clothing brand that offers elegantly-cut pieces at an accessible price with quick deliveries in the U.S. First started 10 years ago, Sézane believes in crafting extraordinary pieces for everyday wear, whether you're strolling along the Seine or conquering the bustling streets of New York.
Catering to the modern woman who values beautiful clothes that can be worn forever, the brand's collections are designed to help you level up your personal and professional style.
Ready for an elevated capsule wardrobe? Here are our must-have pieces from Sézane:
Shirts and Tops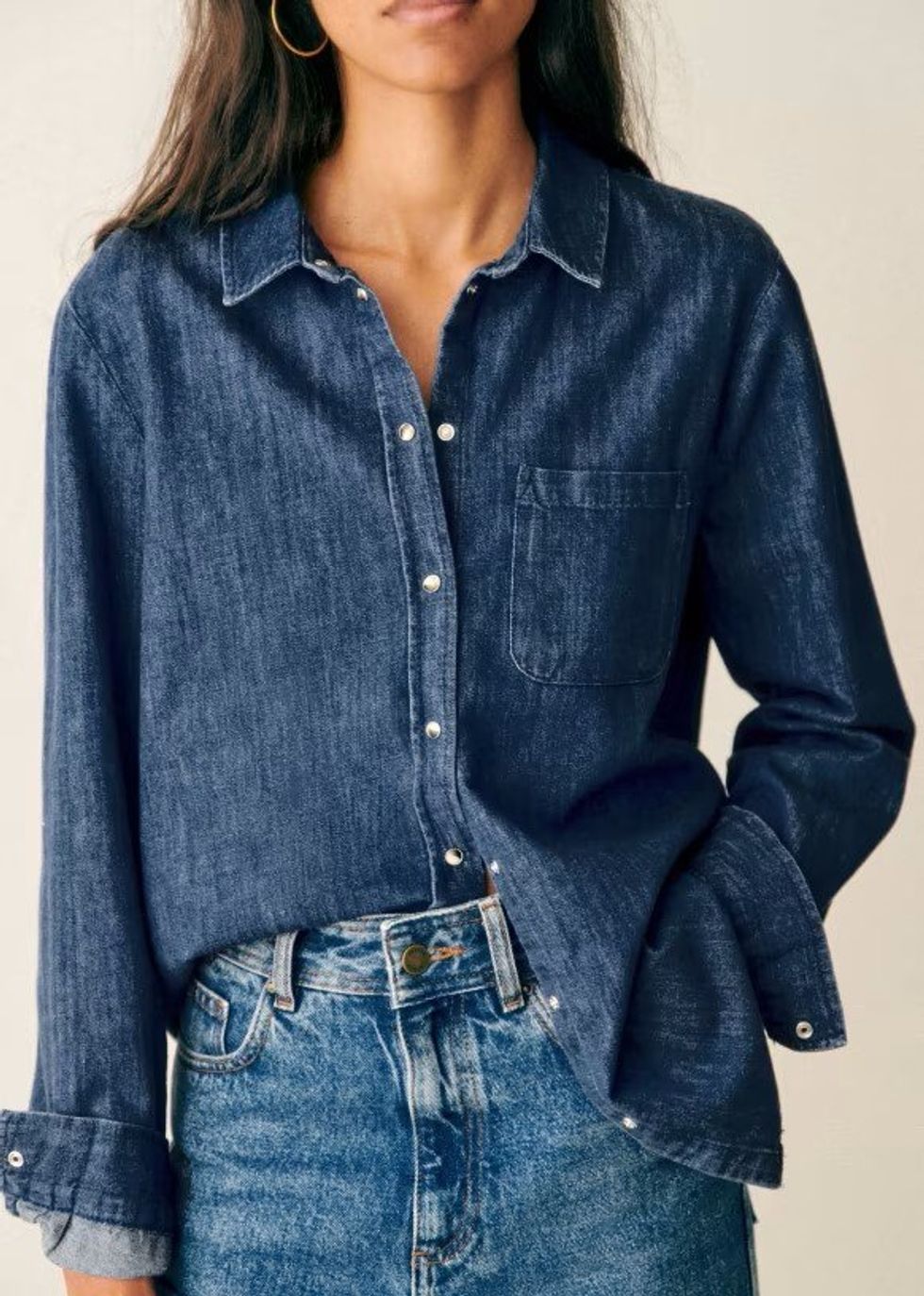 The Tomboy Shirt is crafted for comfort and versatility — dressed up or dressed down, this piece is casual and exquisite.
Made of 100% organic material, it features long sleeves, a chest pocket, and over a dozen colors to choose from, making it an instant wardrobe staple.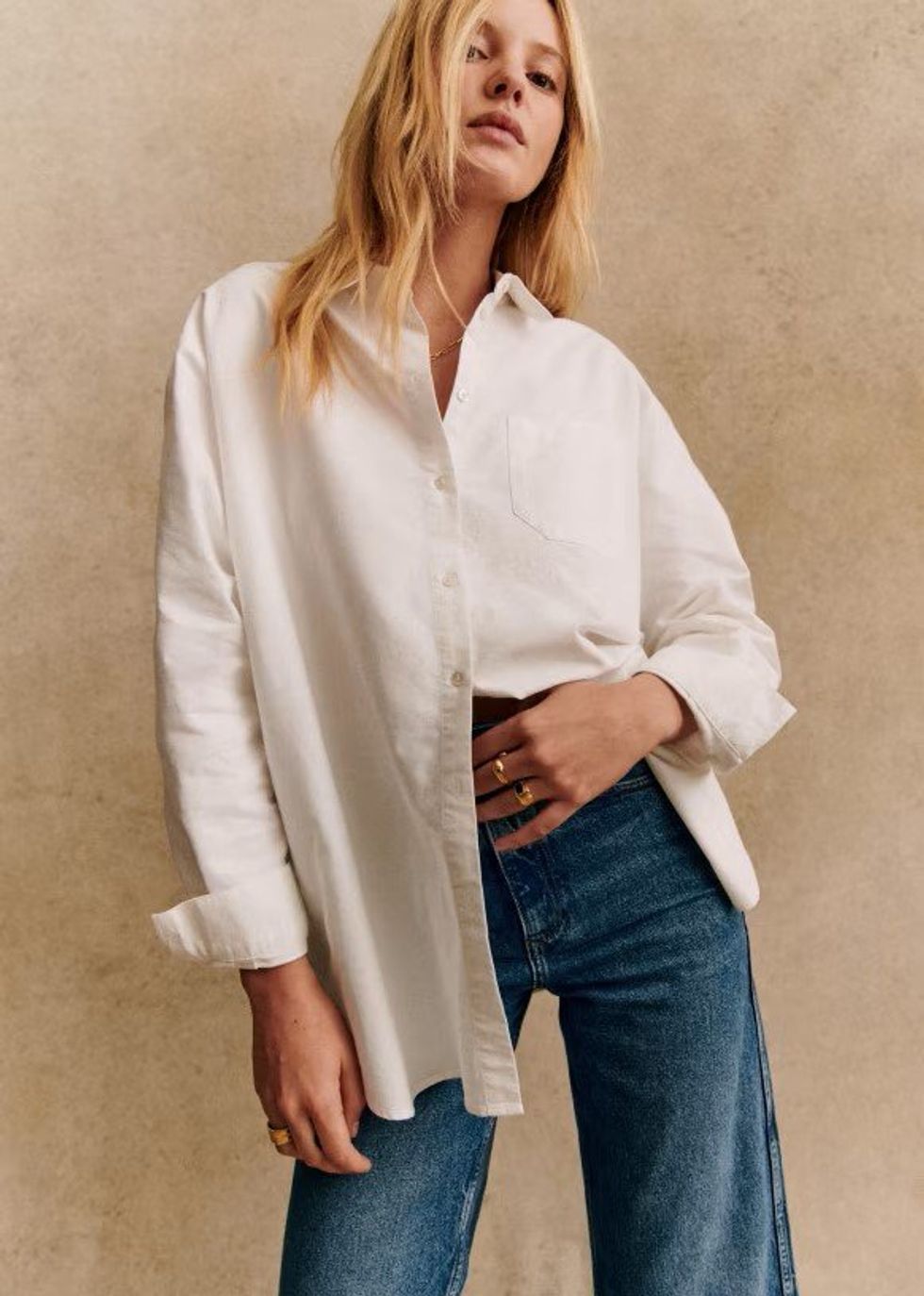 A white button-down shirt is fundamental to every woman's wardrobe, but this one stands out thanks to its sublime tailoring. Glam it up for a night out or wear it to the office — you won't find a more adaptable everyday item.
Long-sleeved with an oversized fit, the Max Shirt is available in both solid colors and unique, limited edition prints every season.
Sweaters & Cardigans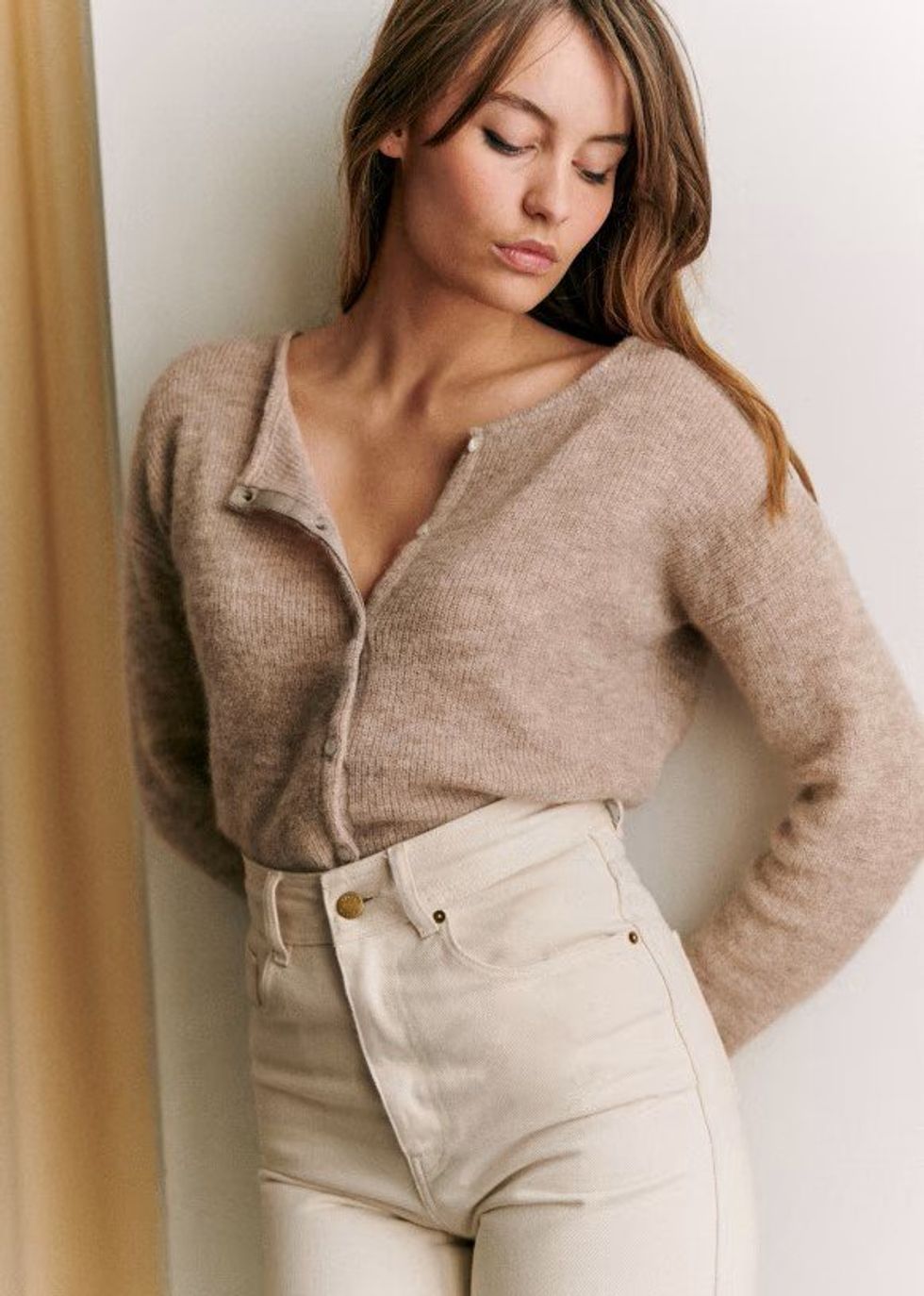 Sézane's Gaspard Cardigan is a soft-touch jumper with a round neckline and elegant mother-of-pearl buttons. You can wear it as a traditional sweater with buttons in the back or as a cardigan with the buttons undone in the front — just the sort of versatility you need in your capsule wardrobe.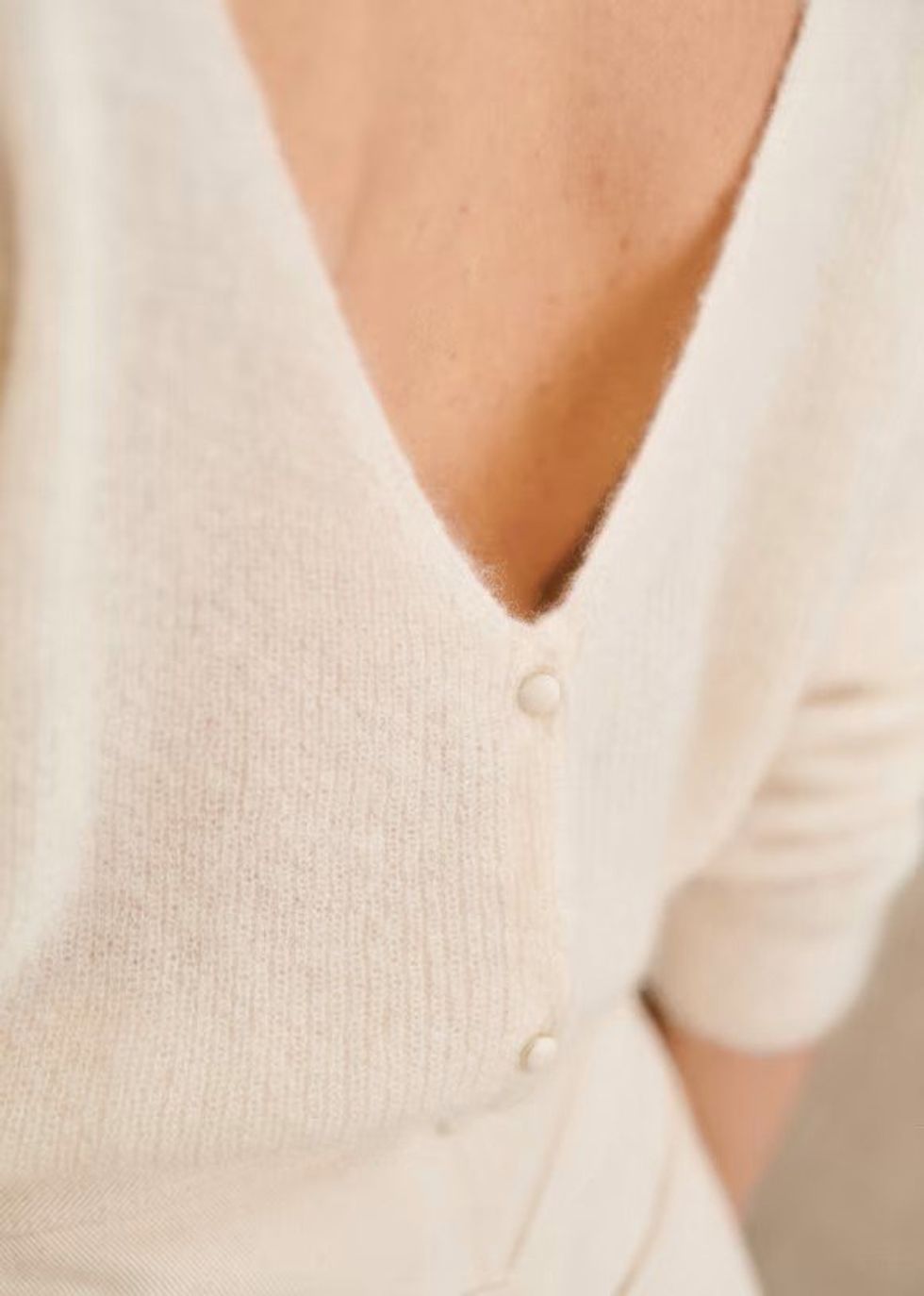 Yet another multifunctional piece by Sézane, the Barry Cardigan can be worn slightly open as a classic cardigan or closed for more of a sweater effect. The feminine V-shaped neckline, subtle tone-on-tone buttons, and beaded rib knit elevate this piece and make it a closet staple.
The Ecru shade adds an extra touch of elegance, while the rich color variety (which includes Sea Green, Fuschia, and Lilac) makes this an item you'll be tempted to order multiples of.
Jeans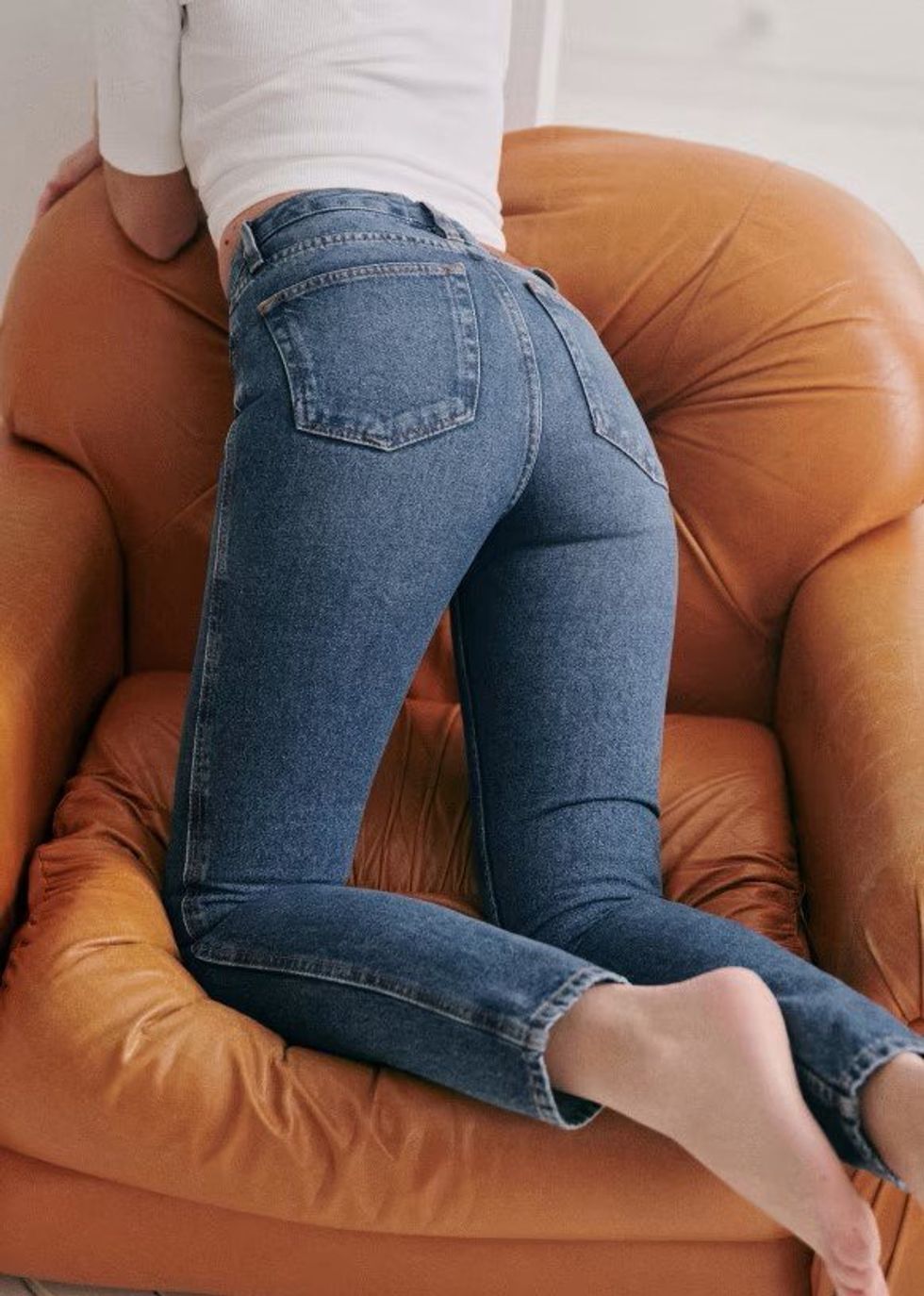 Some people spend a lifetime searching for the perfect pair of jeans: timeless, long-lasting, and ultra-flattering.
Made of 100% organic eco-friendly cotton, the Brut Sexy Jeans are designed to end that search. The classic Denim wash is guaranteed to go with just about anything, while the Edge Blue shade is a chic lighter wash that's perfect for leveling up your everyday look.
Accessories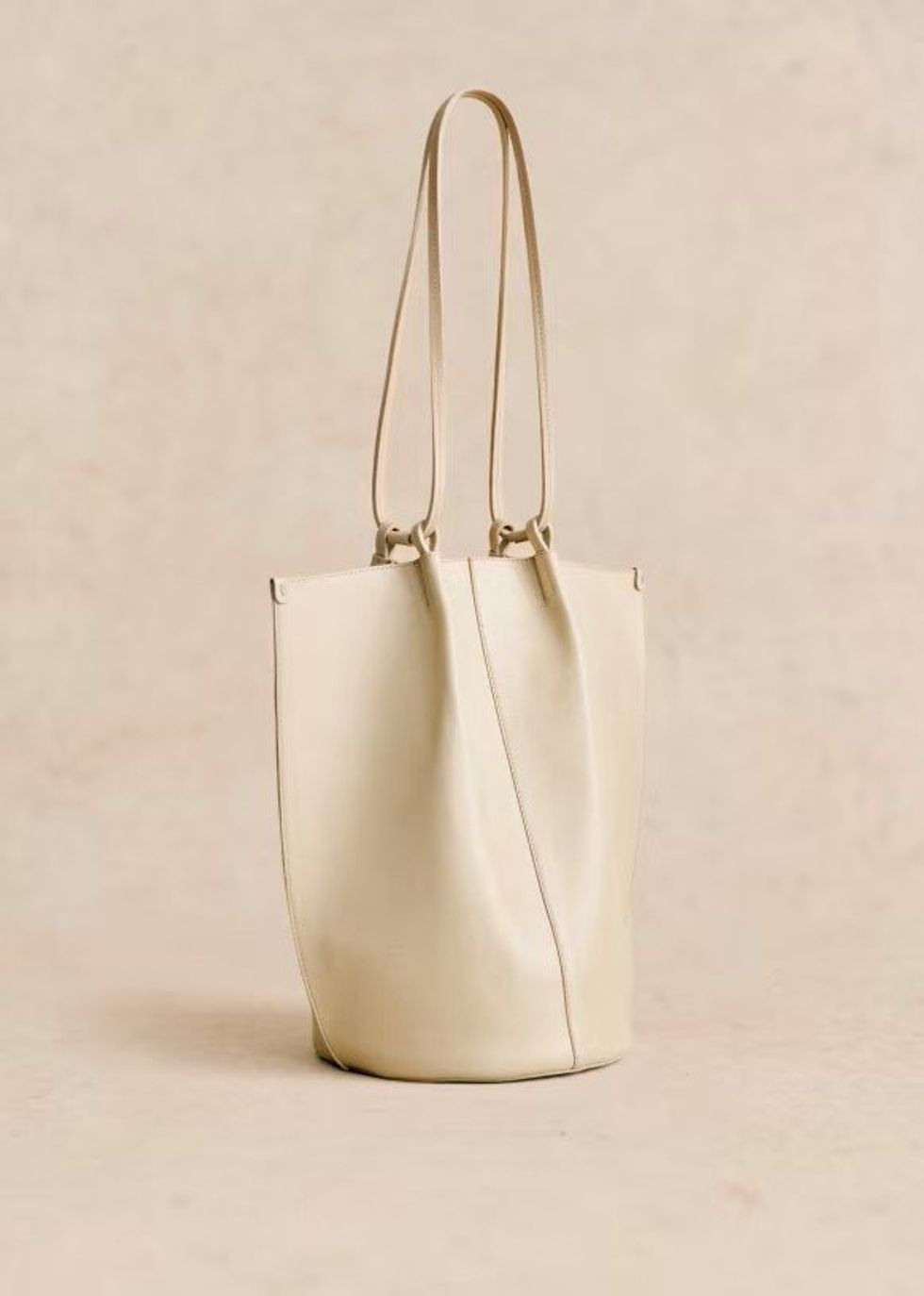 No capsule wardrobe is complete without a drop-dead gorgeous all-purpose bag. From your laptop to your make-up, this bucket-style shoulder bag with an adjustable strap is designed to carry everything you need from day to night.
With a smooth leather finish that grows more beautiful with time, this unique accessory is an instant closet staple you can use forever.
Parting Thoughts
Consider us impressed: Sézane is the epitome of sophisticated everyday wear, and truly stands apart from the crowd in every aspect from quality to price. Produced in world-class ateliers, each garment is meticulously crafted to ensure premium pieces that fit perfectly and will last a lifetime.

But Sézane isn't just about style. A Certified B Corp, they strive to create timeless pieces that respect both the planet and its people. As a result, 75% of the materials in their current collections are eco-friendly.
While European size offerings can be tricky to navigate, Sézane offers US sizes 0 to 16 online and a detailed size guide to help you find the perfect fit. And with free & fast standard delivery to the U.S. for orders over $200, you won't have to wait long to show off your haul. If anything doesn't work out, Sézane offers free returns.
Check out Sézane's "The Top 30" essential picks and their full collection online to elevate your style and build your chic capsule wardrobe.