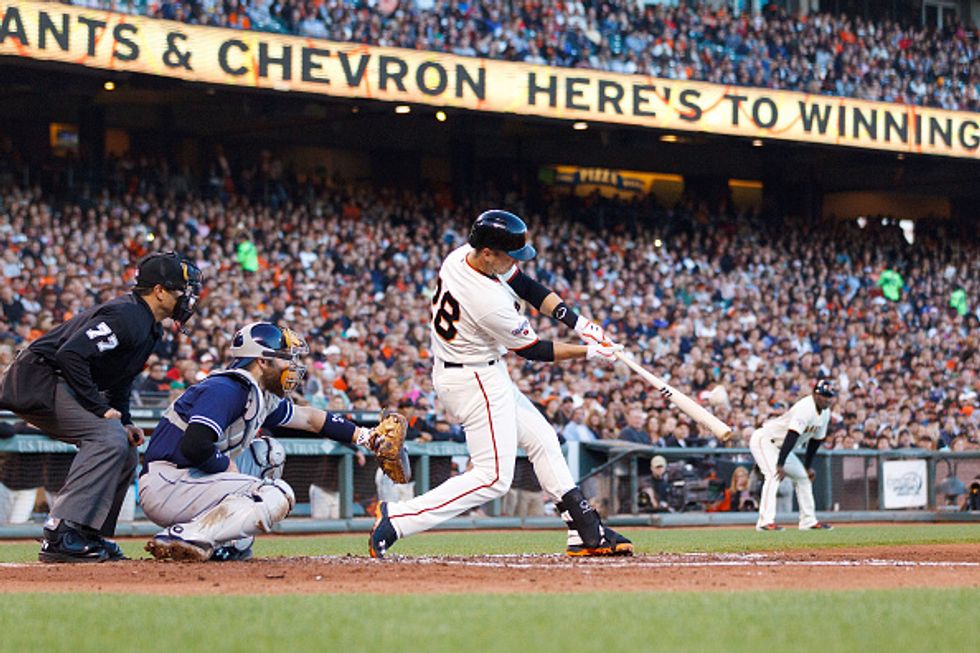 MLB.TV: the must have service for cord-cutting baseball fans
The streaming service allows fans to watch regular season games live
MLB's official streaming service offers fans an easy and convenient way to follow their teams from around the country.
As much as TV networks might not want to admit it, there are very few things that need to be viewed live anymore. Near, if not currently at the top, are sports, which continues to be essential viewing for anybody with a rooting interest in a team. To those who care too much to simply wait until the highlights are available online or follow textual updates on the action, your choices are pretty much either listen on the radio or find some presumably crowded sports bar airing the action. Luckily for Major League Baseball fans, there's a way to keep up with your favorite team without having to sign up for a full cable package.
MLB.TV is a streaming service offered by Major League Baseball originally designed to help fans follow their favorite teams even when they live out of market. The service supplies fans the ability to stream full-length regular season baseball games as they occur live, with the same quality and experience as traditional viewers do. And now with a majority of teams signing off for local market streaming, the service is more convenient than ever for anybody who doesn't want to be out of the loop on what's going on in the world of baseball. And with the ability to choose the home or away team's broadcast, fans don't have to imagine a world without their favorite voices bringing them the play-by-play.
To put it plainly, the service was a godsend for me when I moved away from my hometown Bay Area and started putting together my new life in New York. Made noxious by the prospect of potentially having to trade in my San Francisco Giants fandom for one of the local teams, I lucked out when my older brother introduced me to the service. Since then its been a regular facet of my life, offering the perfect means of late night relaxation as I get to experience my little slice of home as the Giants go at it.
Compared to the more complicated streaming protocols of the NFL and NBA, MLB makes it easy on fans as they offer the option to either just follow their team of choice or pay for a premium package and gain access to every team's games. While some fans may not be used to watching games on their laptops instead of their TV's, now just weeks away from a new baseball season I'm ready to root, root, root for my Giants without any of the headaches of cable.