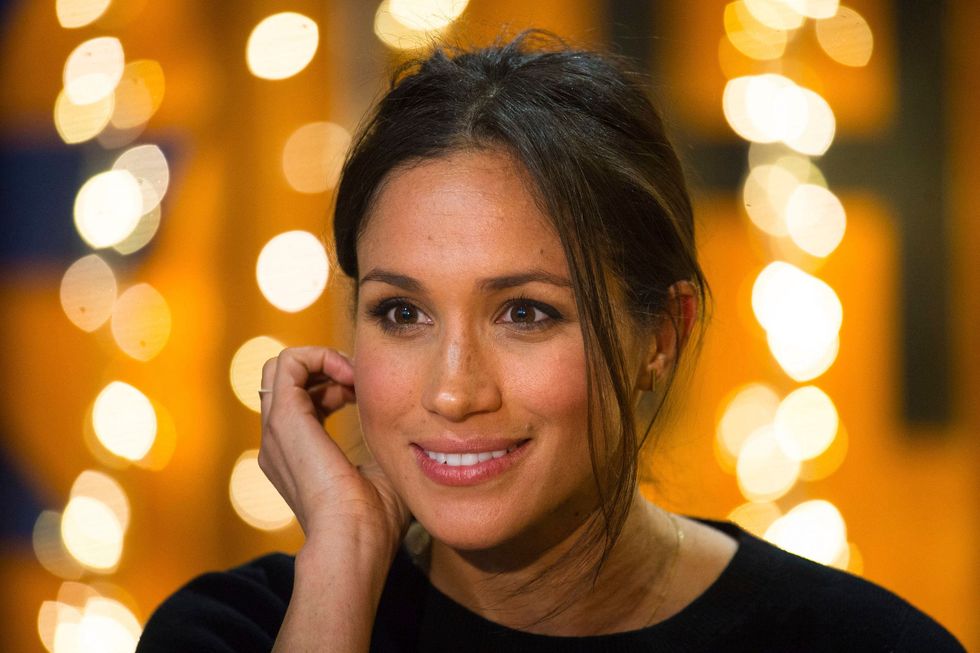 Our Favorite Meghan Markle Looks!
The new Duchess of Sussex always looks sophisticated and stylish.
Meghan Markle has made history by wedding Britain's most charming redhead, Prince Harry. While her wedding gown is the talk of the town, these past looks had us swooning. These seven sensational styles of Ms. Markle show off her flair for fashion and her fantastic figure.
Clean and Classy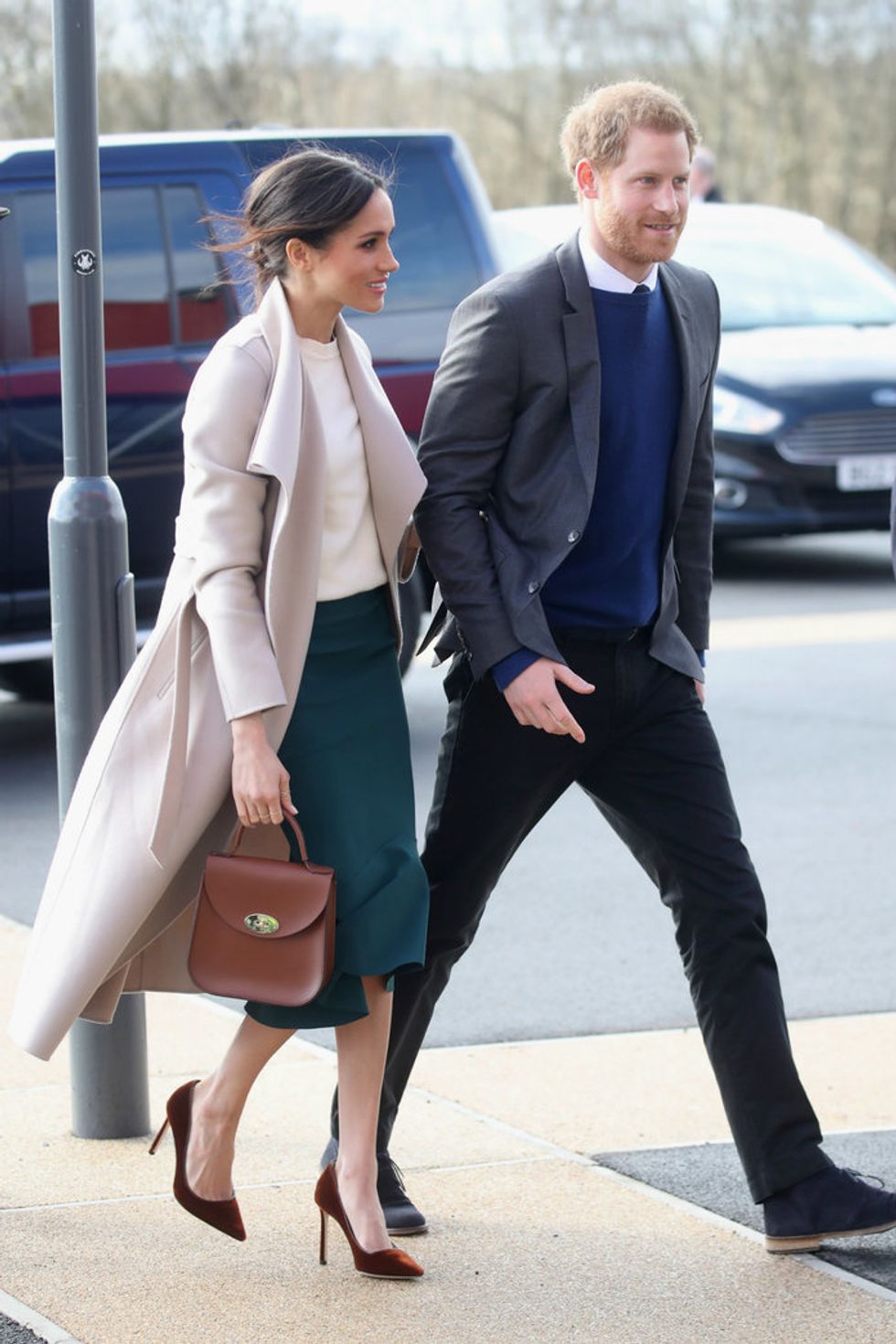 Crisp and chicVia instyle.com
Markle is looking crisp and chic in this green below-the-knee skirt, Victoria Beckham sweater, and a not-so-basic beige ankle-length coat. Those maroon heels were made for walking, and her pretty purse is a classic that will never go out of style. And by the looks of Markle, neither will she!
Short and Sexy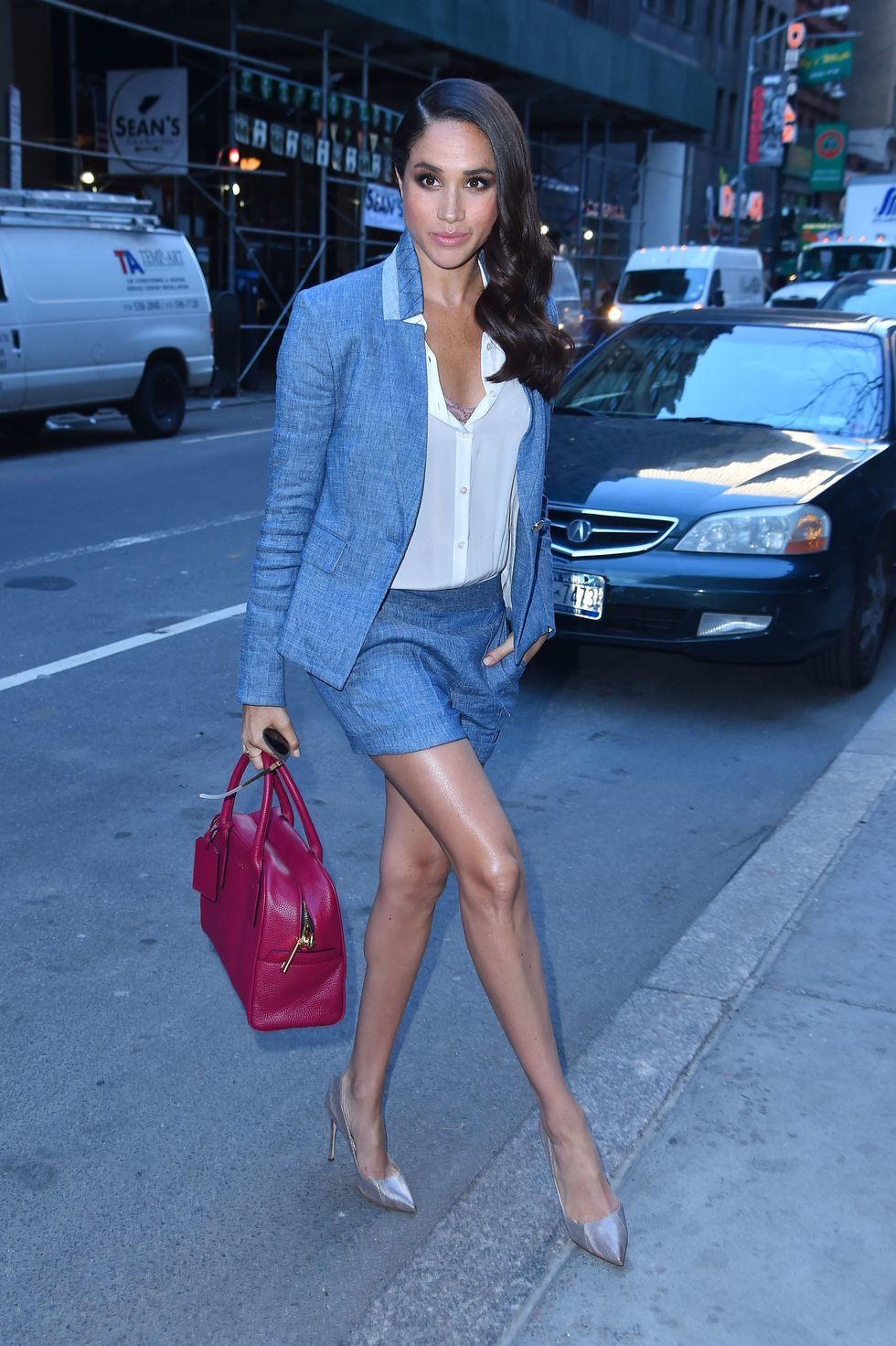 Legs for daysVia elle.com
For an appearance on theToday Show in NYC, Markle showed off her gorgeous glowing gams in her short-shorts suit, giving "business casual" a whole new meaning. Looking self-assured and sexy, the Suits star-turned-lady of London shows the world why Prince Harry is the luckiest man alive. Holding her oversized bold bag, Markle carries it and herself well.
Hey Beret!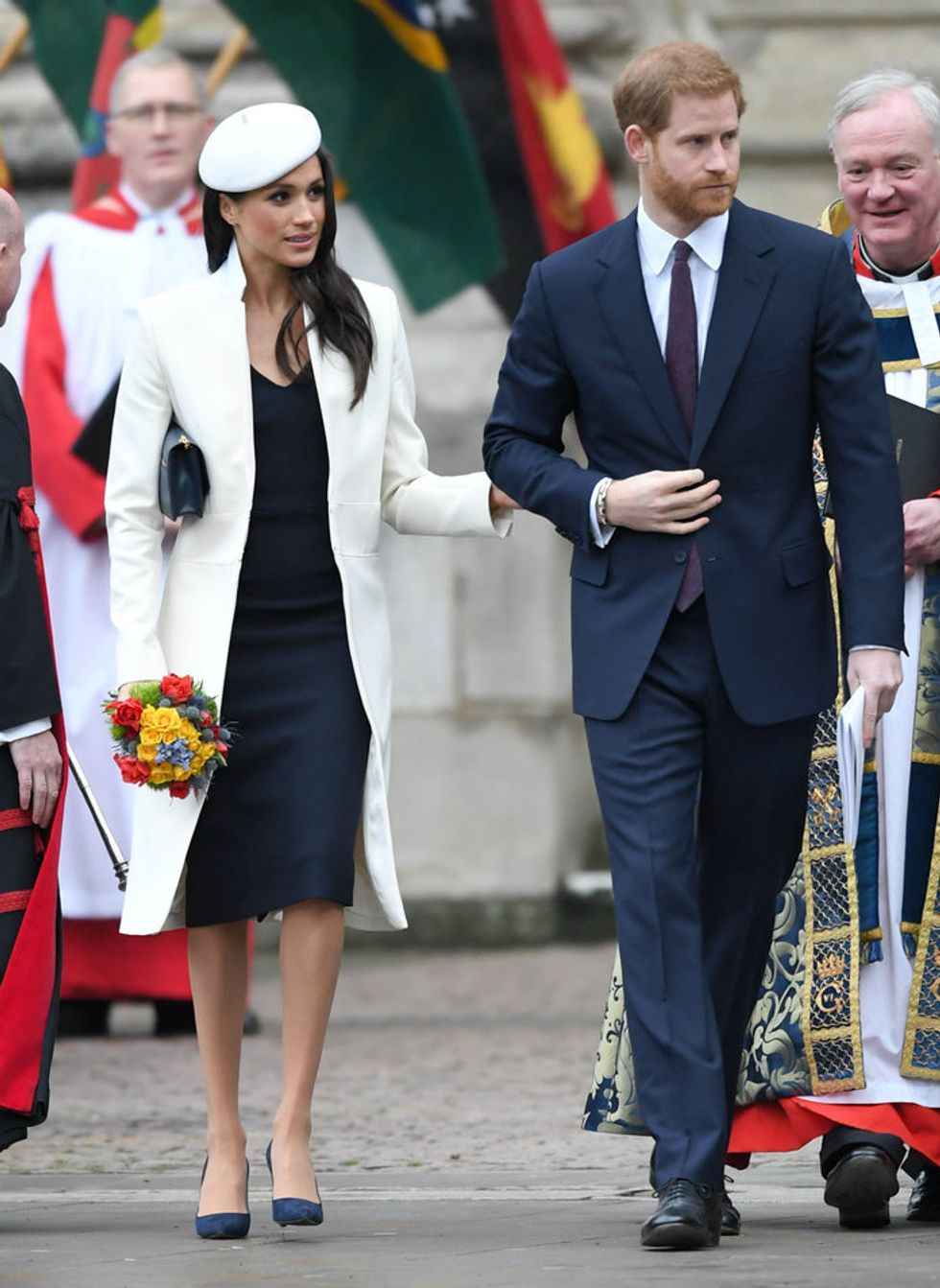 Hats off to Meghan!Via instyle.com
Hats off to Harry's hottie as she tops off her luxe look with a beautiful beret by Amanda Wakeley. That cream coat is by Wakeley too, as is her navy blue fitted dress beneath. As Markle walks arm-in-arm with her handsome "Prince Charming," the matchy-matchy look has never been more magnificent. These two look like a dream in blueberries and cream!
Good Jeans (and good genes)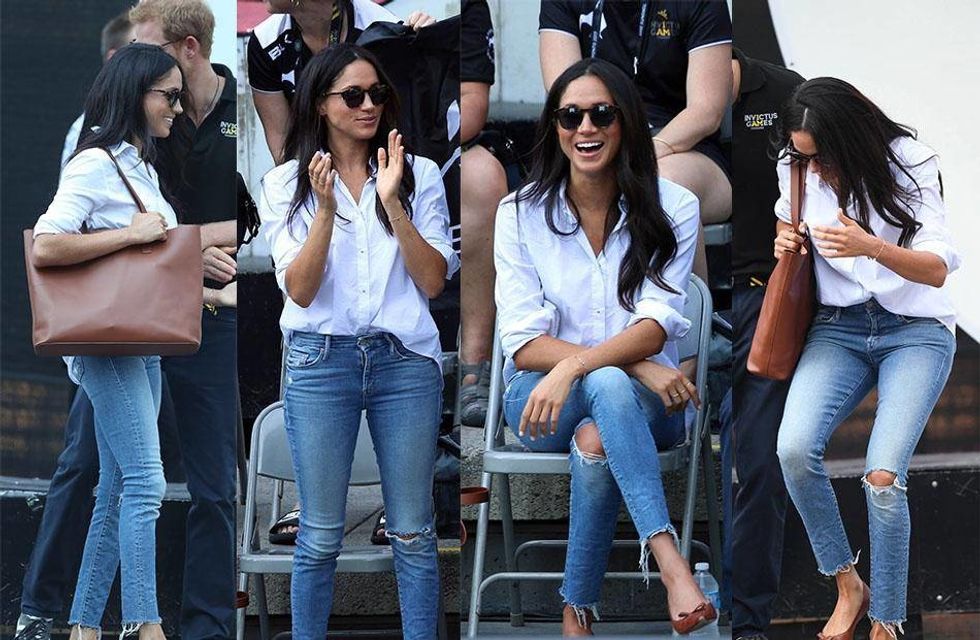 Blue jeans queenVia ok-magazin.de
Casual has never looked so cool. Markle shows she can still be royal in ripped jeans, this pair byMother. And mama mia…this gal looks great. Fitted to her fabulous figure and paired with a crisp and cute white button down and comfy-chic flats, these jeans and Markle's genes are both undeniably enviable.
Caped Crusader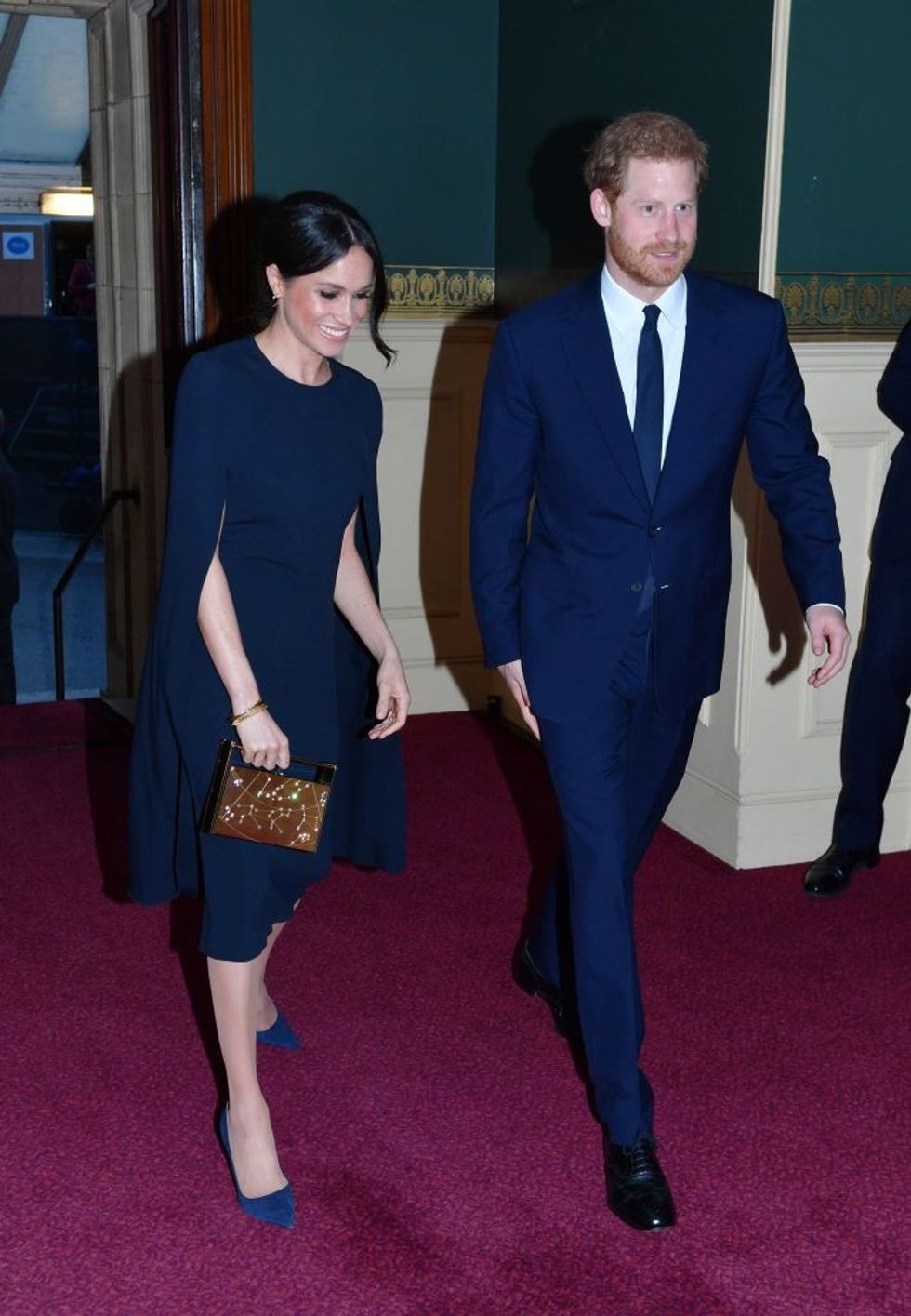 Confident in a capeVia townandcountrymag.com
Stella McCartney knows how to dress a woman and Meghan Markle knows how to rock a dress. The cape look is super-on-trend and tailored to a tee. It's no wonder Markle is all smiles thanks to her "Stella style." Prince Harry got the message that it was going to be a "navy" night, and the couple is coordinated and confident. Harry may be a prince, but in this cape Markle is a superhero!
The "LBD" has never been lovelier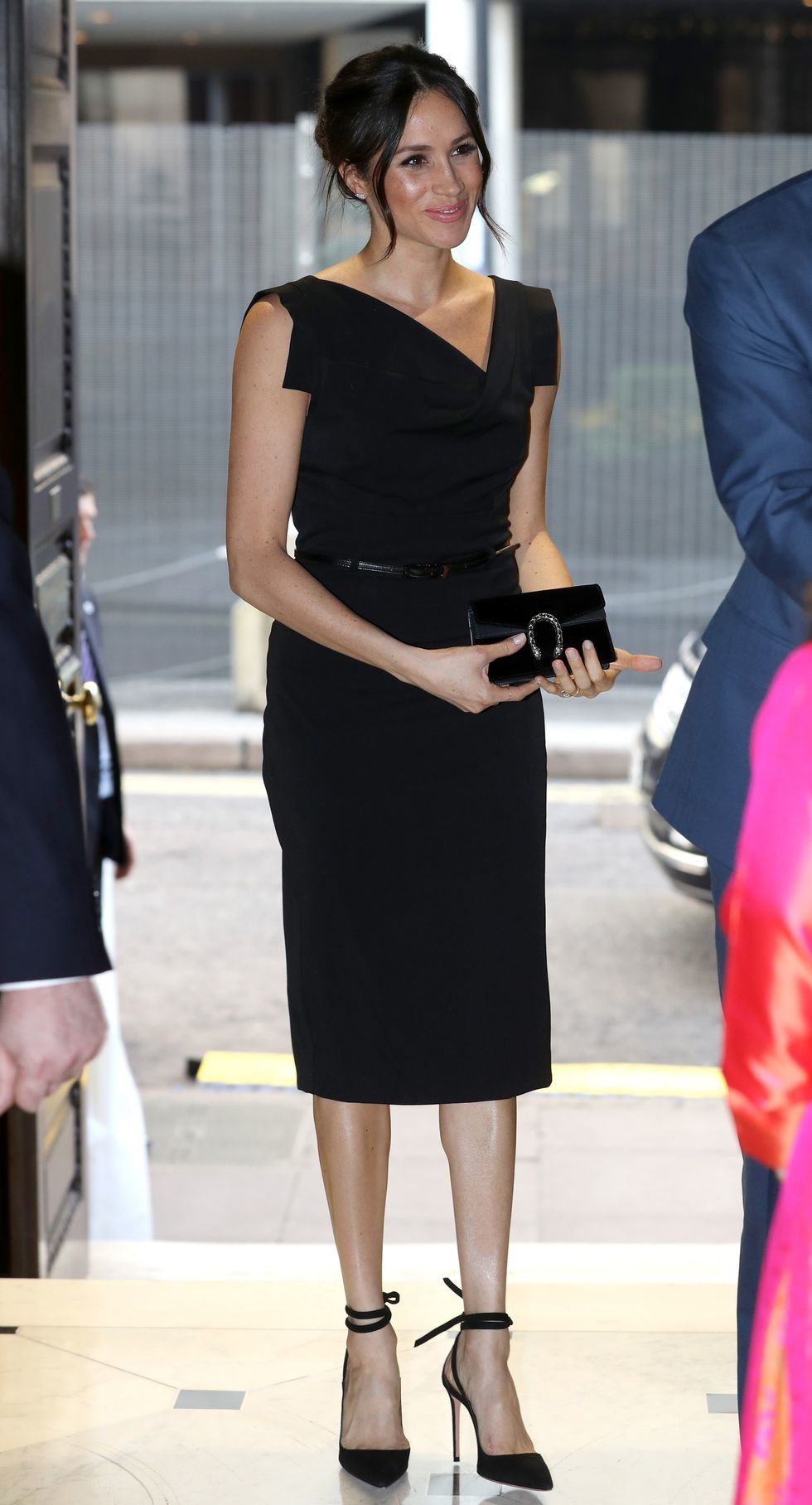 Sexy and stylishVia townandcountrymag.com
Black is the new, well, black as Markle looks like a million bucks in this figure-flattering black number paired with shoes so alluring they ought to be illegal. Here, Markle was attending a women's empowerment receptionand she is the embodiment of just that. From her loosely-pulled back hair to her classy clutch, Markle is put-together perfectly.
Enchanting and engaged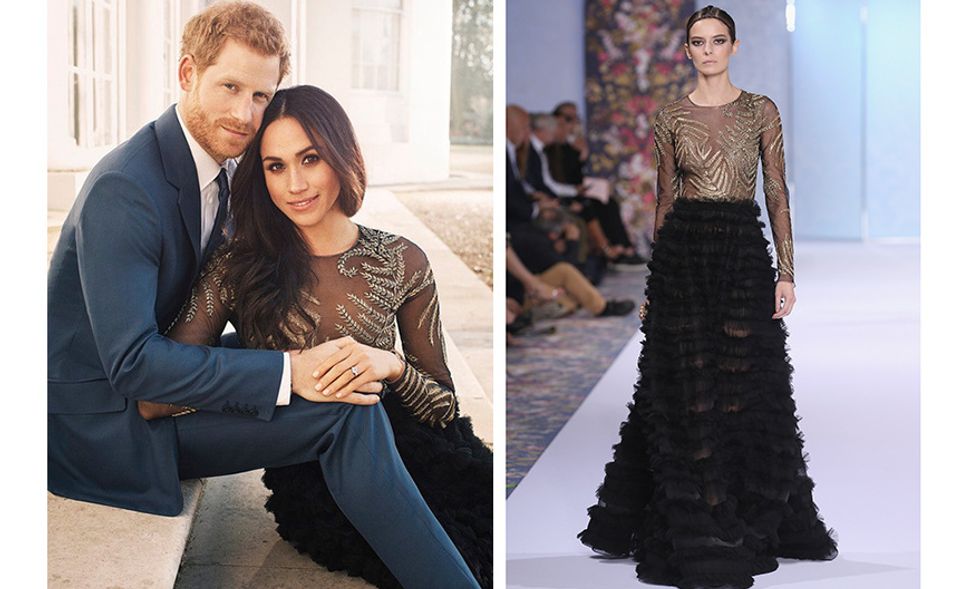 From runway to royalty Via ca.hellomagazine.com
For her official engagement photo, Markle sparkled in this Ralph & Russo sheer ensemble, showing that she's no ordinary "stiff" royal-to-be. And she's not thrifty either…this dress is reported to cost $75,000! Surely, the fashion house gave her the goods for free but wearing it must have felt like being draped in diamonds. Surely Markle's man believes she's worth every penny.
Congrats to the royal pair!