Saturday, May 5th is Cinco de Mayo, a holiday that celebrates the historical date in 1862 when the Mexican army battled France and saw unexpected victory. Nowadays, Cinco de Mayo is more of a celebration of Mexican heritage, giving Mexican-Americans (and everyone else, for that matter) reason to party.
When it's time to have fun on the fifth, what better way to let loose than with some margaritas? But aside from the delicious drink itself, expand the margarita-theme with some cool gear to make the day even more of a standout. These seven items will make your party pop!
Best mixer – Powell & Mahoney Margarita Vintage Original Cocktail Mixer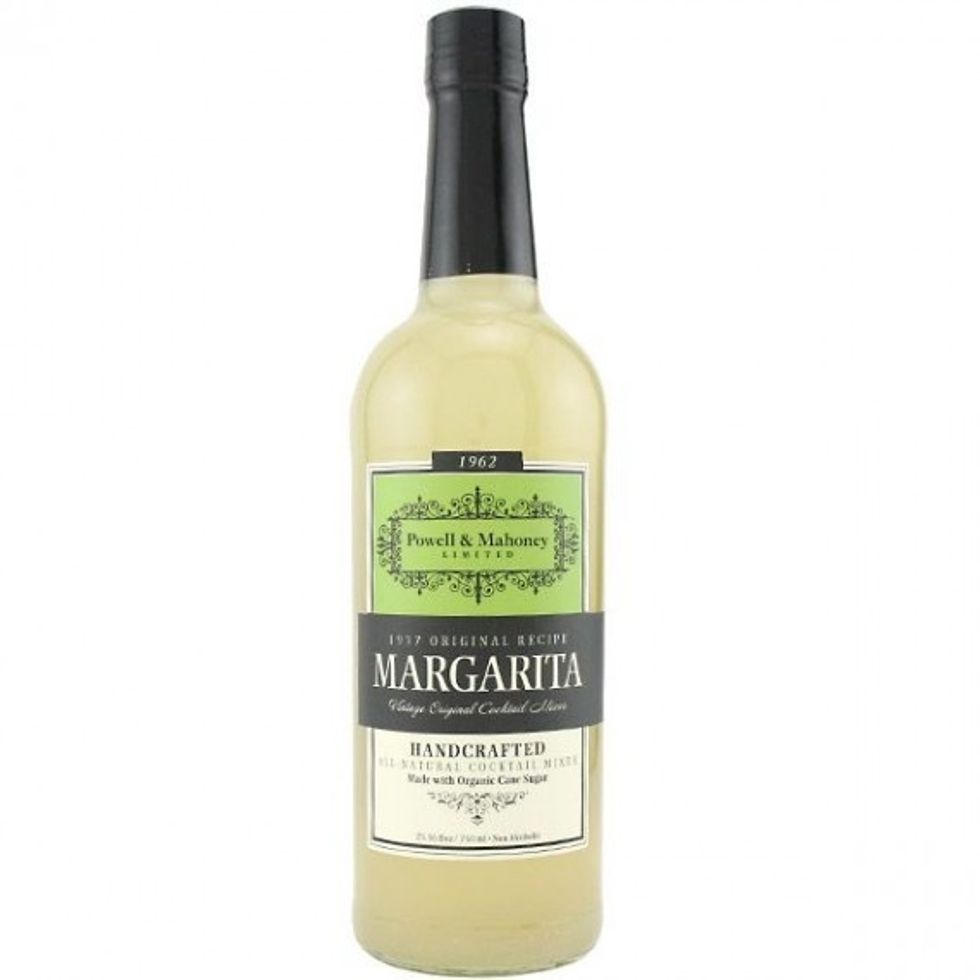 MixerVia kegworks.com
There's nothing like an all-in-one mixer to help you whip up drinks in a snap. When margaritas are the celebratory beverage of choice, reach for Powell & Mahoney Margarita Vintage Original Cocktail Mixer and the classic taste will refresh and delight. Handcrafted in small batches, this mixer is high-quality and never fails to impress even the master margarita maker. Taste the citrus blend in every sweet and sour sip. No preservatives, corn syrup, or gluten. Mix with your favorite tequila and toast to a Cinco celebration!
Cost: $7.99 for a 750 ml Bottle
Best glass rimmer - GreenCo 3 Tier Glass Rimmer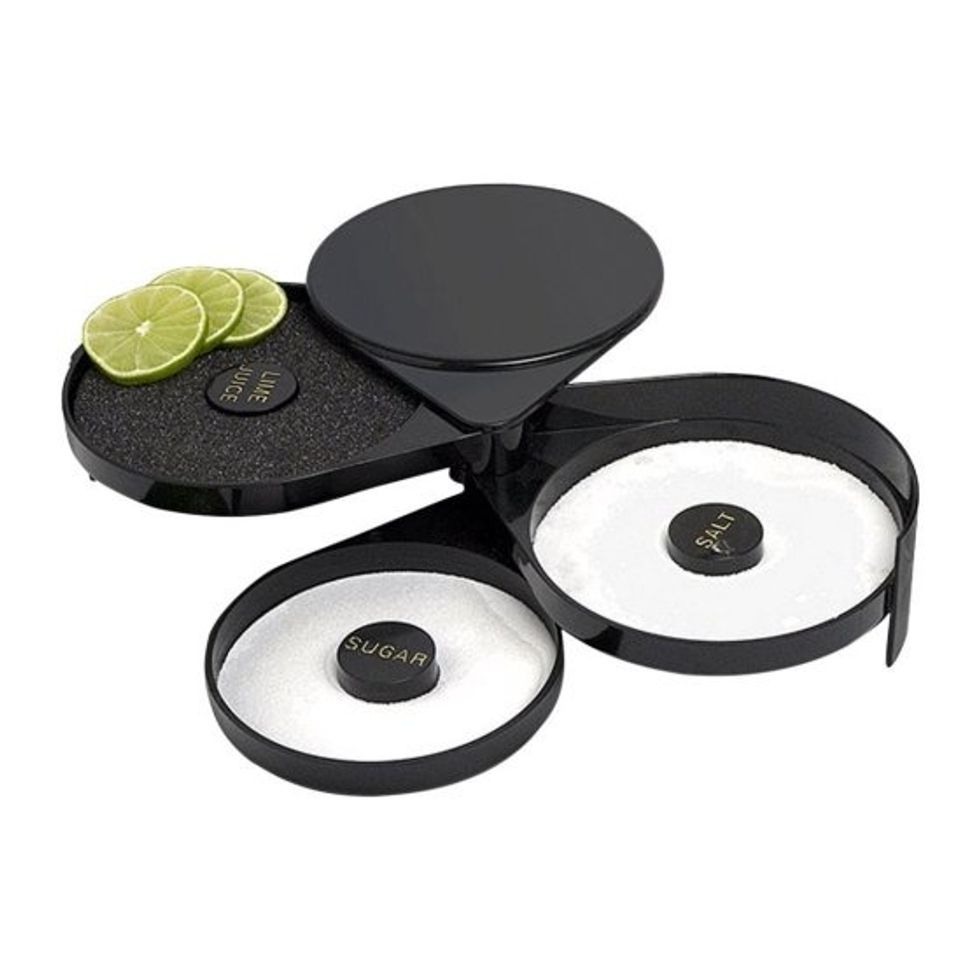 RimmerVia walmart.com
Rim those margarita glasses with salt, sugar, lime, you name it. With GreenCo 3 Tier Glass Rimmer, you can mix things up and make each margarita unique. You'll feel like a professional bartender when your cocktails look the part. Plus, your drinks will taste extra-special when that tasty rim hits your lips and mingles with the chilled margarita. Impress your guests by serving your margaritas with a creative Cinco de Mayo flair. Three cheers for three tiers!
Cost: $7.99
Best candles – Wilton 6-Piece Margarita Candle Set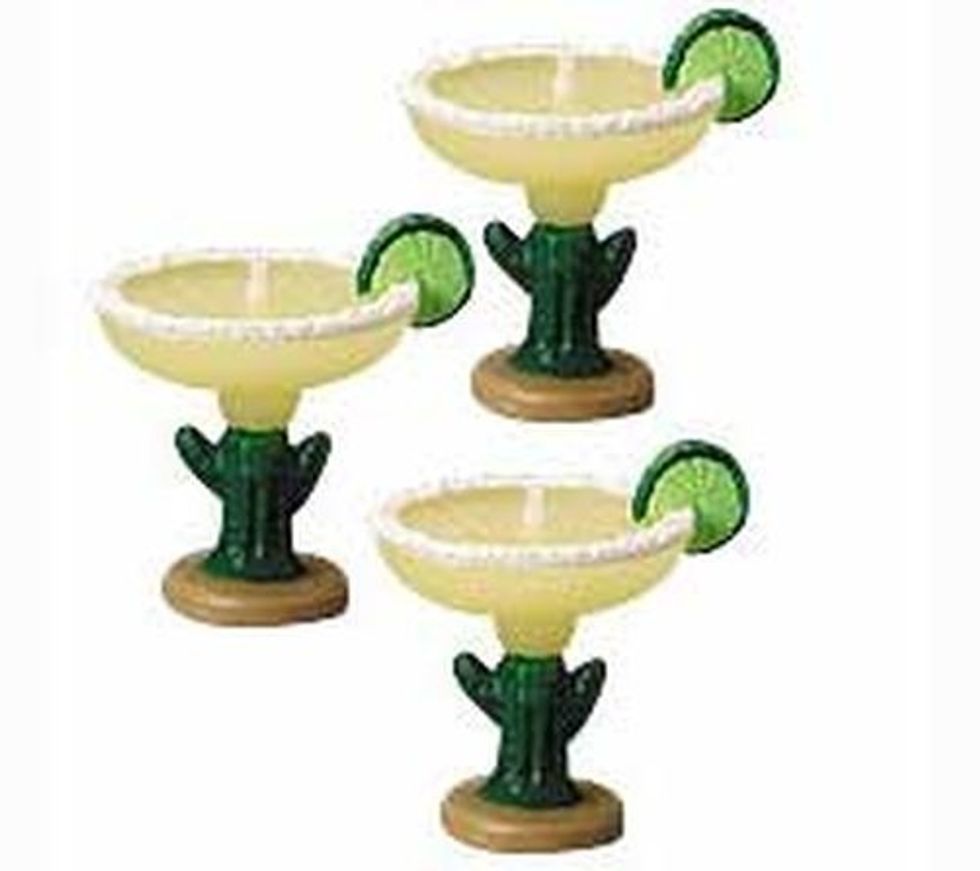 CandlesVia wilton.com
Get into the Cinco de Mayo spirit by setting the mood with cute and clever margarita-shaped candles. The Wilton 6-Piece Margarita Candle Set will bring that extra touch to your party, lighting up the room with a warm glow. Each candle is 1 ¼ inch high and they are hand painted, proving that even the smallest details can be delightful. Keep the lights dim and let these candles flicker as you have fun. Makes a great host(ess) gift too.
Cost: $3.99 for a Pack of 6
Best shot glass holder – Margarita Shot Glass Holder Kit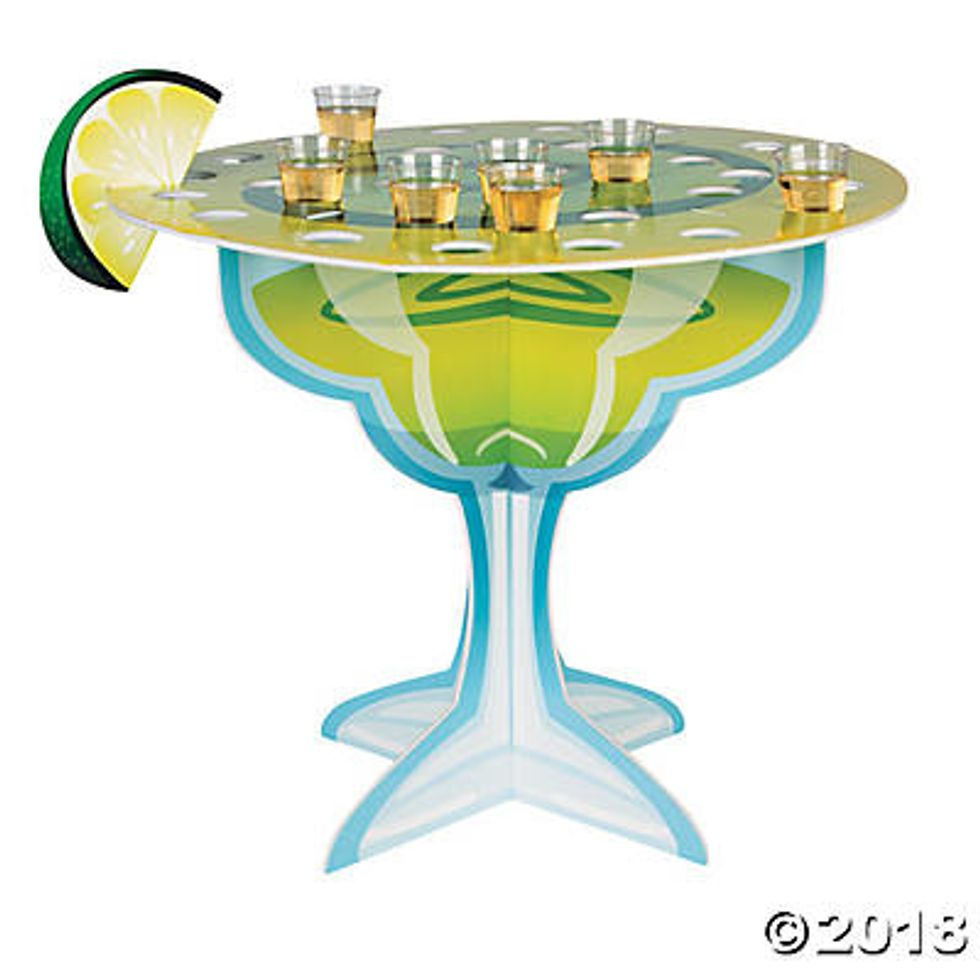 Shot glass holderVia orientaltrading.com
What's a boozy party without a few one-gulp shots? Toss 'em back with friends with the aid of the Margarita Shot Glass Holder Kit, with space for 3 dozen shot glasses. It is super-easy to assemble, and the 50 plastic shot glasses come with. Make mini-margaritas for shot-sized sips or even lime-flavored Jell-O shots – something everyone loves. Made of foam, you won't worry about breakage if the party gets out of hand. Cinco de drinko… bottoms up!
Cost: $11.99
Best margarita glasses – Direct from Mexico Mexican Margarita Glasses with Pebbled Confetti – Set of 4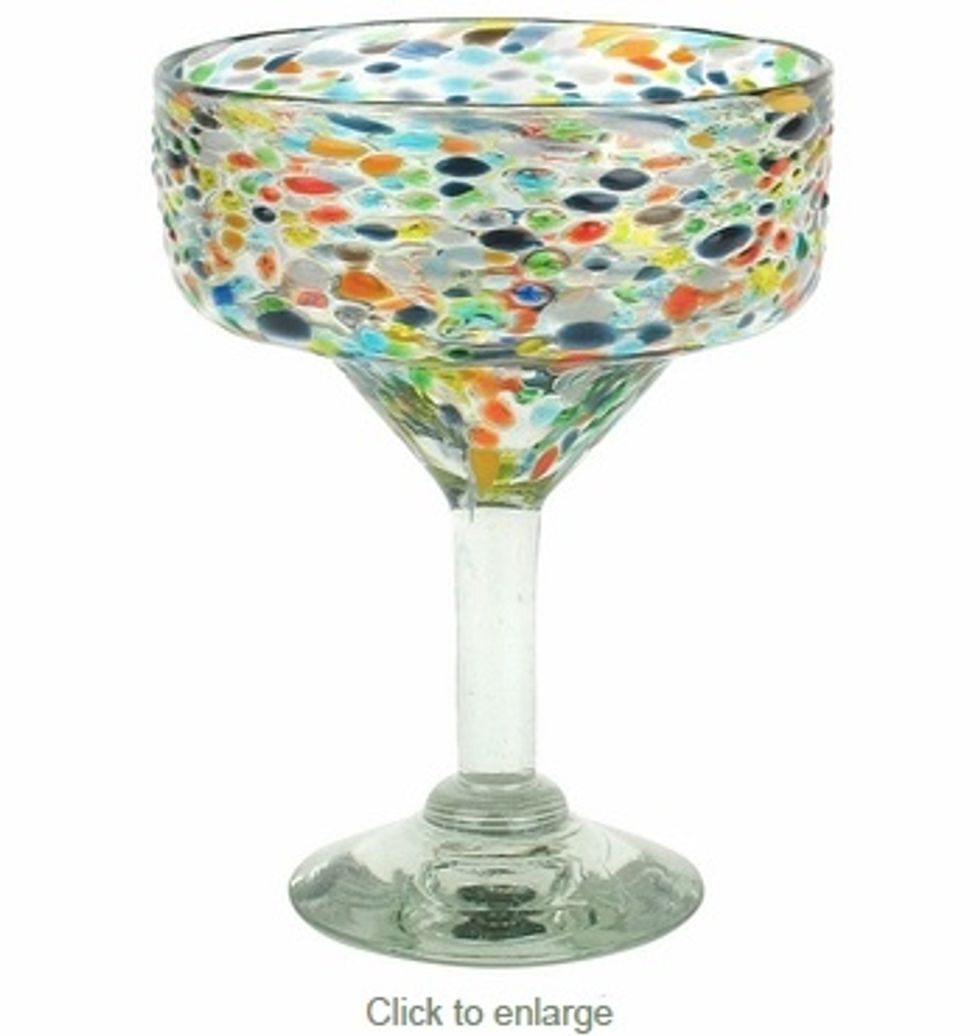 GlassesVia directfrommexico.com
Cinco de Mayo calls for glasses that elevate your margarita. Direct from Mexico Mexican Margarita Glasses with Pebbled Confetti will cradle your adult concoction with decorative elegance. Handcrafted in Mexico, the colorful, artsy glasses are almost too pretty to drink from, but the 14-oz. capacity will have you yearning for an ice-cold margarita pronto. While not in use, these glasses make for lovely, shelf-worthy pieces to be admired in your dining or living room. Direct from Mexico has us seeing the glass half-full every time!
Cost: $40.95 for a Set of 4
Best sunglasses – ezcostumes Margarita Sunglasses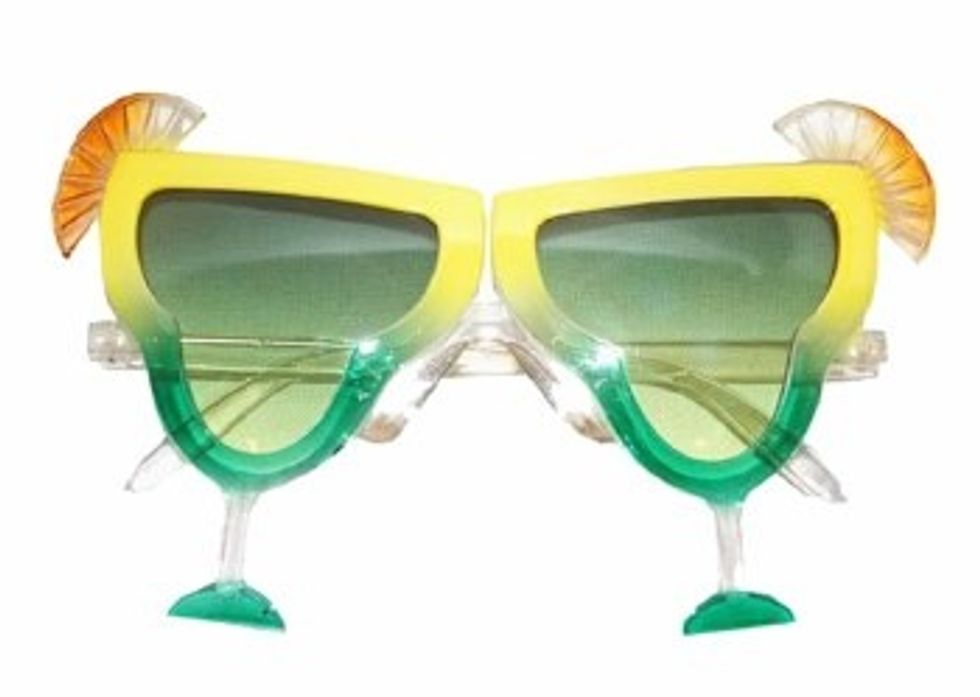 SunglassesVia ezcostumes.com
Is the sun's glare too strong for your afternoon Cinco de Mayo party? No need to go inside when you can put on a pair of ezcostumes Margarita Sunglasses. The adorable margarita glass shape around each lens is playful and celebratory, making your Cinco de Mayo look all the more festive. With a drink in hand and matching shades, you'll be the life of the party - squint-free and ready to have a good time.
Cost: $3.99
Best cookie cutter – Flavortools Margarita Glass Cookie Cutter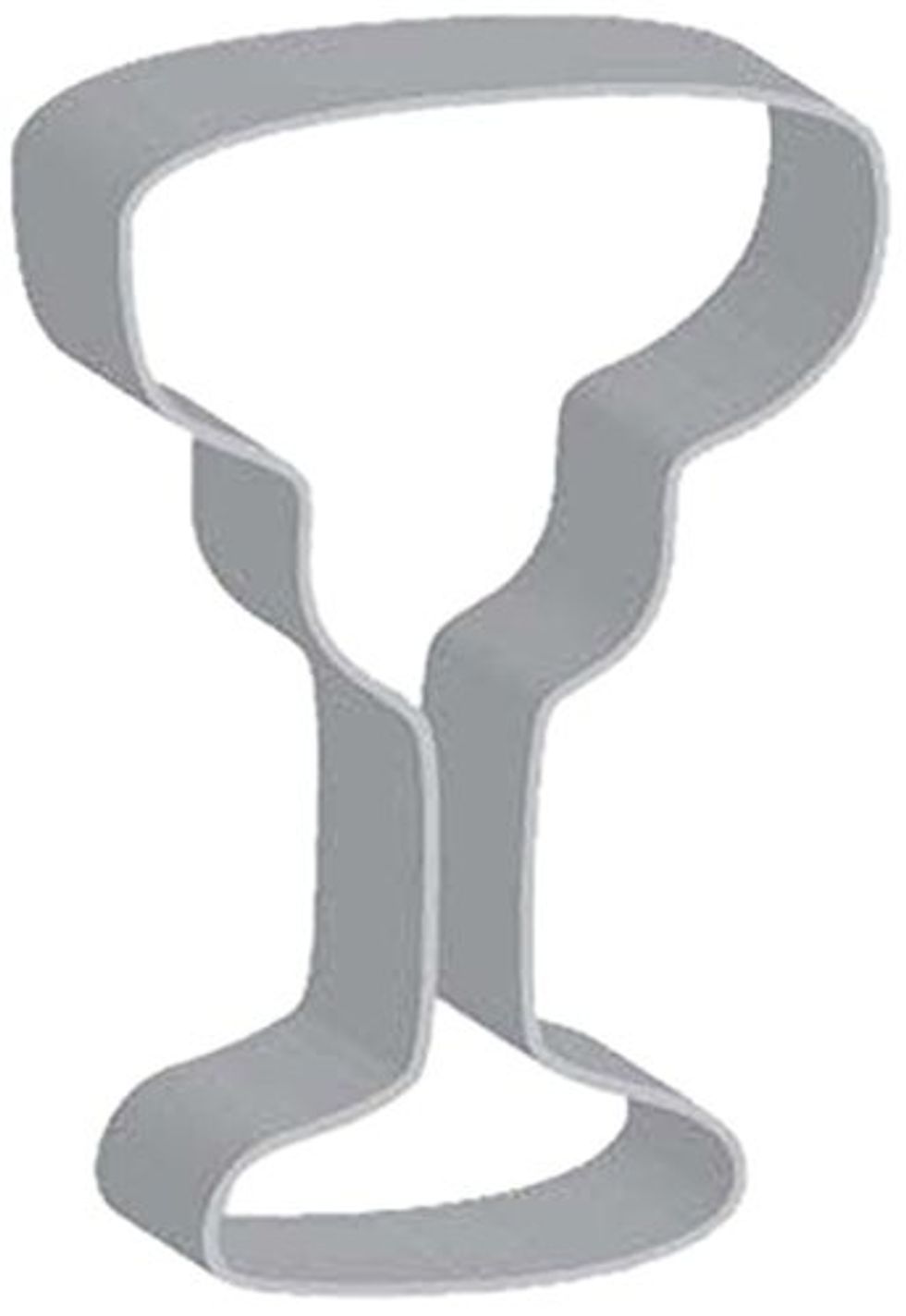 Cookie cutterVia amazon.com
What goes well with margaritas, aside from chips and salsa? Cookies, of course! Make your own margarita glass-shaped cookies with Flavortools Margarita Glass Cookie Cutter. If you are all-thumbs in the kitchen, you have nothing to worry about – this cutter comes with a cookie recipe booklet for easy-to-bake treats. While your friends are tending bar, you'll be busy baking. Cinco de Mayo just got a little sweeter!
Cost: $13.75
Have a happy Cinco de Mayo and celebrate safely!