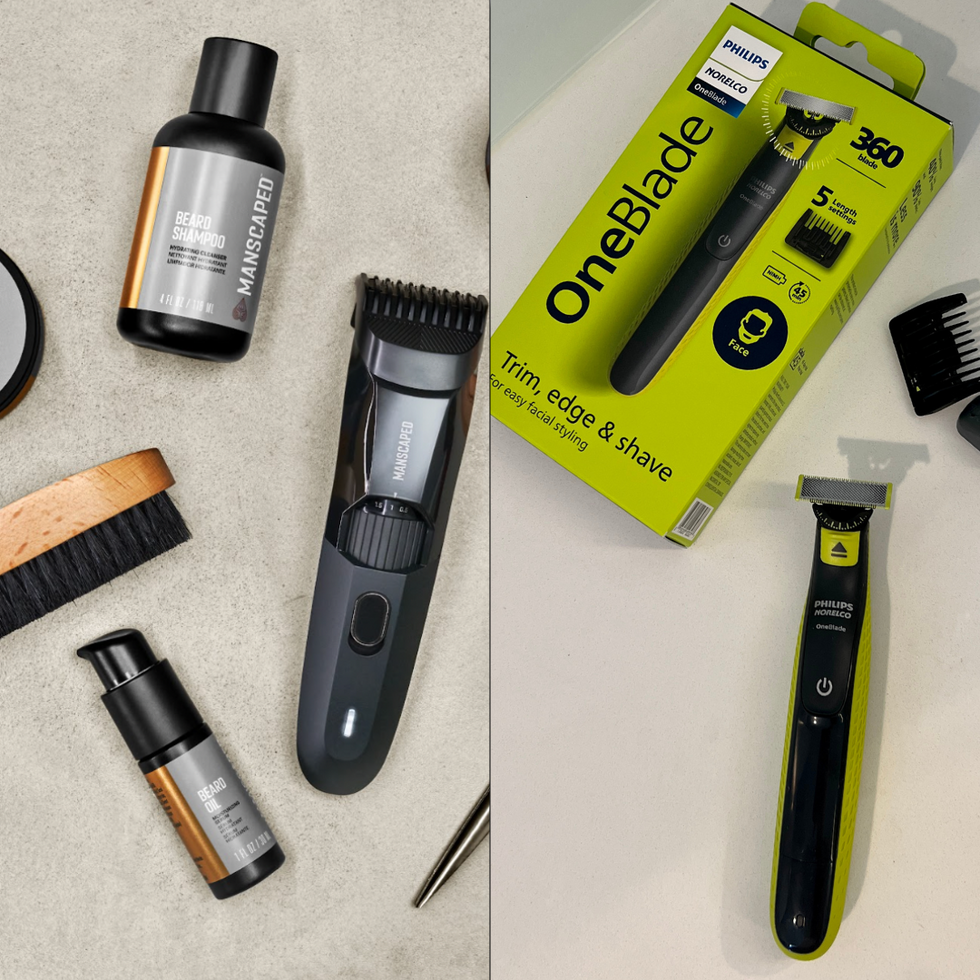 Of course, guys have been regularly shaving their beards, staches, and even sideburns – there's an entire industry of electric razors, trimmers, and accessories devoted to helping dudes safely groom their faces and feel their best.
But with so many options on the market, how do you know which is right for you?
Luckily, our editors recently took to the internet looking for effective products that will leave you with the best trim or shave and, most importantly, virtually no-nicks possible.
Across their social media feeds, we kept seeing two products pop up time and time again: MANSCAPED®'s The Beard Hedger™ and Philips Norelco's OneBlade 360.
We put them head-to-head to see which is the right tool for all the men looking to elevate their beard game: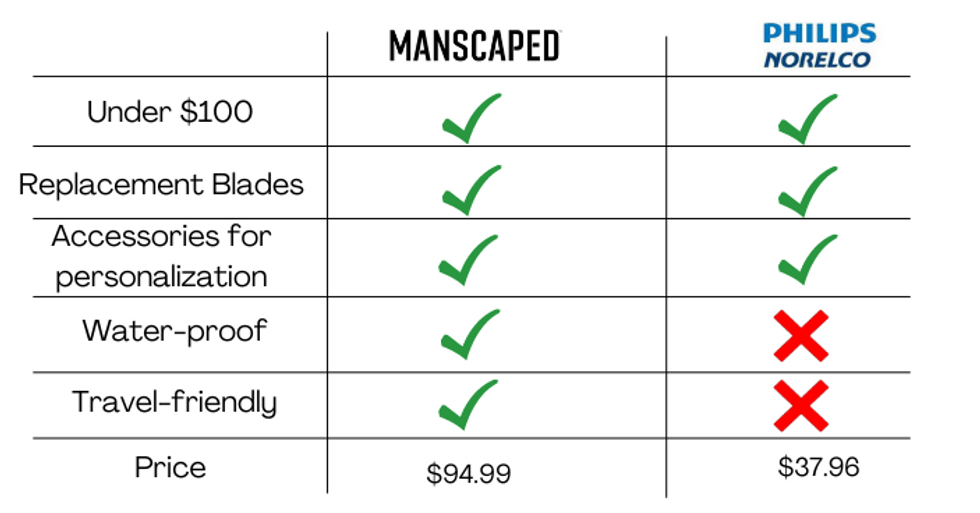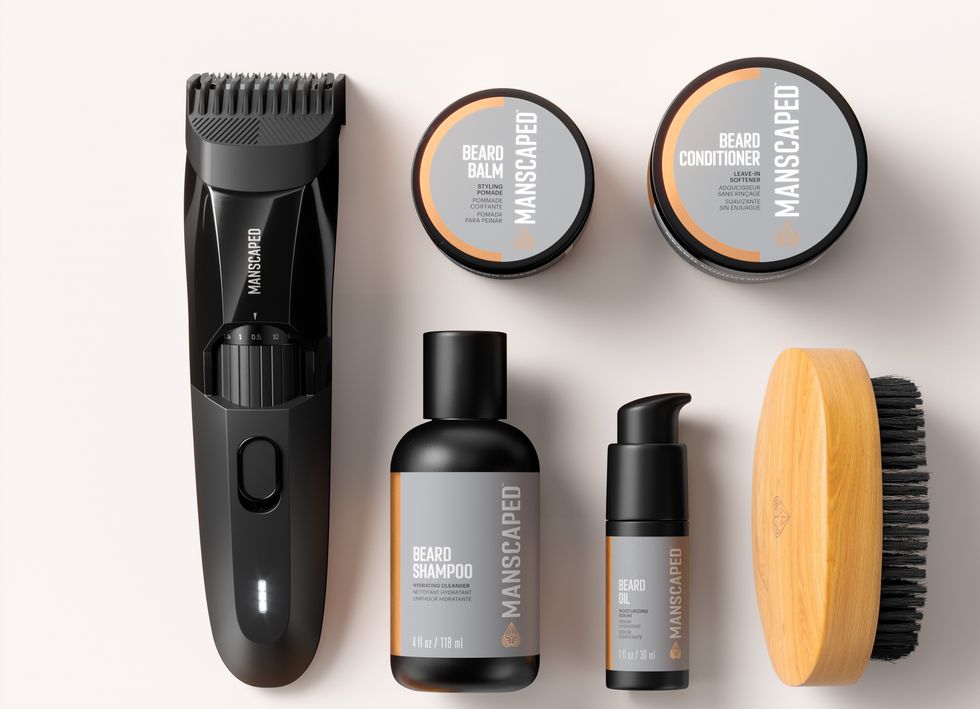 With 20 length settings, The Beard Hedger™ is a waterproof* trimmer packed with a variety of settings for every guy, allowing everyone, everywhere, to ditch that clunky bag of old clipper attachments.
Powered with a unique cutting angle and built-in comb to lift flat-lying hairs for seamless, single-stroke trimming. No worries, like most MANSCAPED® products, this beard trimmer is fool-proof and comes with an easy-to-follow set of instructions - They've got this covered!
Starting at just over $90, some might initially see this as a gift that will break the bank, but what a smart investment. Especially once you realize the average price for a beard trim is about $29 across the United States, according to data gathered from professional stylists.
How much do you spend on those professional trims every few weeks? The Beard Hedger™gives men that barbershop experience right in the comfort of their homes, which will save money in the long run.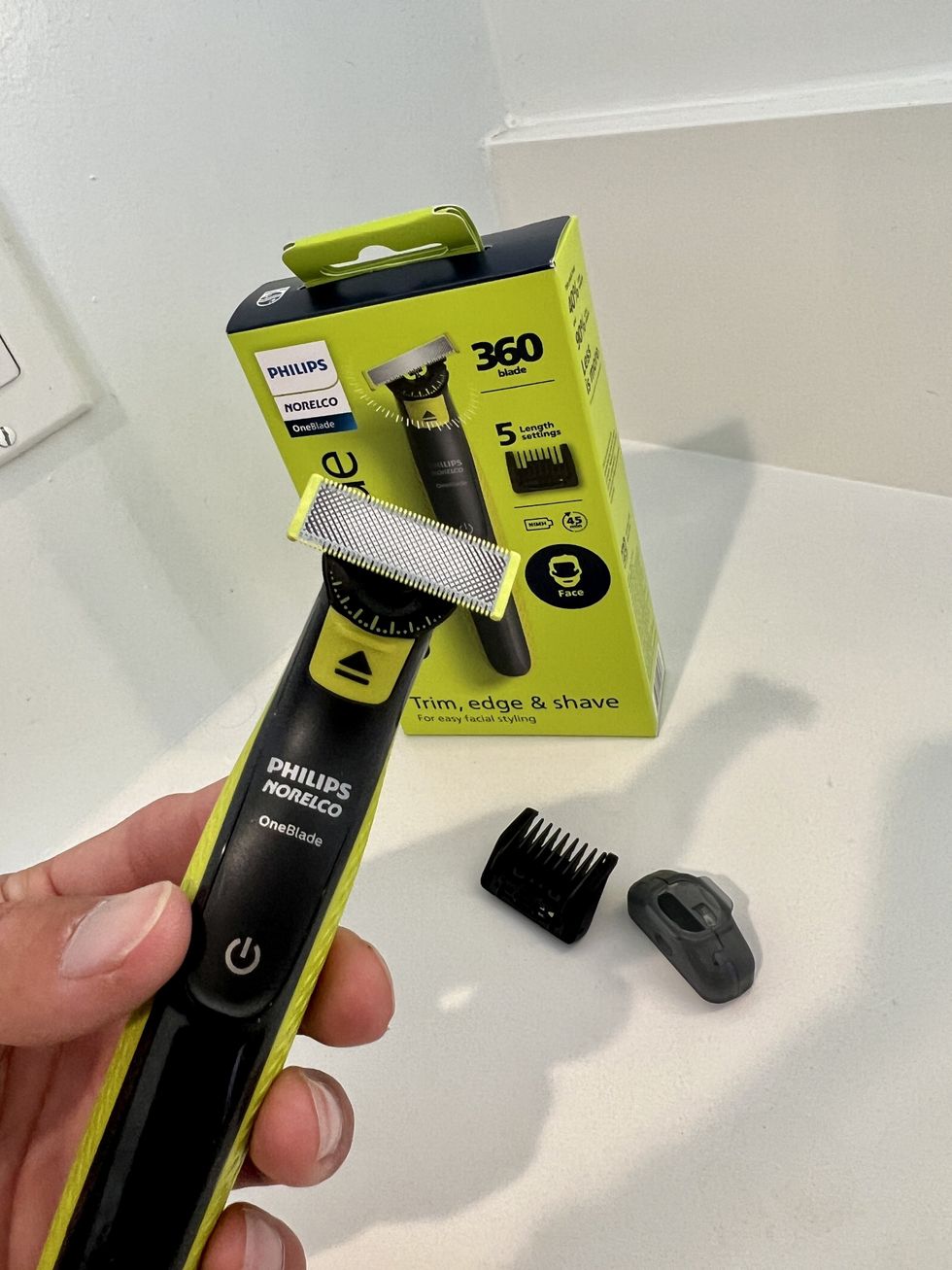 You can create a variety of beard styles in any desired length with the Philips OneBlade 360. Warning: not all guards and attachments come with the trimmer – you'll need to upgrade to The OneBlade 360 Face and Body.
Philips Norelco's OneBlade electric razor comes with dual-protected OneBlade tech that helps it cut in both directions to prevent unwanted cuts.
The OneBlade 360 holds a full hour of charge, and its contour-following head is said to assist in navigating delicate terrain. However, few online reviews complain about a not-so-smooth, stubbly-finish. And some even reported that they're still getting those nicks and cuts they got with their old razors. Not to mention, the fragile head and blades don't make it the ideal travel companion.
Our Verdict


In the end, we'd be lying if we said one of these trimmers worked while the other didn't. But once you look beyond the surface, it's clear that MANSCAPED®'s The Beard Hedger™ is the better choice.
Yes, the OneBlade is cheaper, but we see it like this: Pay more now and have a razor that will last for years. Or go with the slightly lower price and see how fast you'll need to replace it – and not just the blades.
Whether for comfort or simple hygiene reasons, it's essential to keep your beard well-kept and looking good. Simply put, the best tool for the job is none other than The Beard Hedger™.
Let MANSCAPED® introduce you to the joy of shaving and help keep you looking like the champion of champions, no matter where life takes you.
*SkinSafeTM technology does not guarantee cut protection.
**IPX7 rated to protect against immersion in up to one meter of fresh water for up to 30 minutes. Learn more at www.manscaped.com/waterproof.