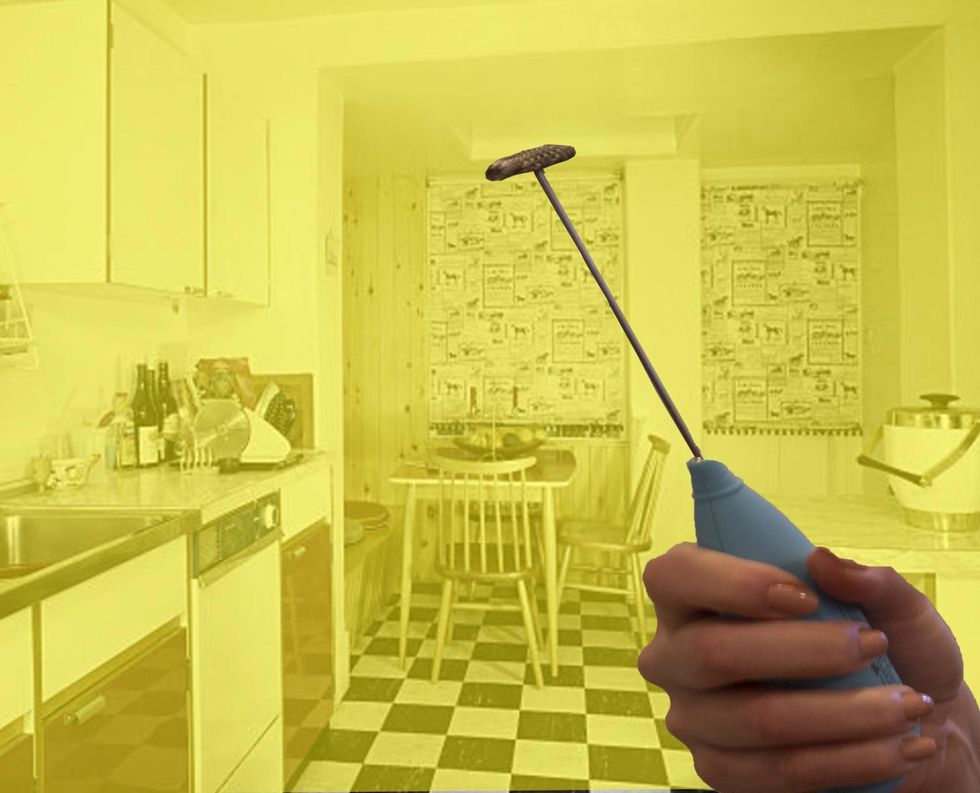 Can anyone be their own barista?
Kuissential's SlickFroth 2.0 wants to get us frothing
How hard can it be?
All my life I wanted to be a barista. I have been to no less than five interviews at the Starbucks on the various corners; it's very easy to apply. But less easy to get in. Elsewhere, the industry is hard to break into: "Barista experience required." Tantalizingly, they're everywhere and want nothing to do with me. It's the kind of job one does in their twenties, we're told, a necessary station of quarter-life discontent that felt like an exam I hadn't passed. So, I asked one of these guys, at a party, he had a beard, what is it that I'm missing. "Listen, it's all just mixing milk," he told me before passing out in my arms. "It's not a big deal."
Which is precisely the deal being offered by the good folks at Kuissential, helmers of home-barista tools since 2011 from on-the-go bean grinders to stainless steel French presses. Their latest item is the exquisitely-titled SlickFroth 2.0 Milk Frother, an update, I'll assume, on some failed froth machine that had been unable to garner my attention. Both SlickFroth and Kuissential, I will grant, makes far more sense than the "innovative beverage accessories" weirdos at Mind Reader, a brand that also sells something called "liquid gravity."
Handle-design appears to be where your standard hand-held frothing device makes an attempt to distinguish itself on the marketplace. Bodum, a storied and Swiss designer of such things as futuristic toasters and napkin dispensers that look vaguely like guillotines, goes for the strange and sleek look in their "Schiuma" Milk Frother-line, recalling something from a Murakami novel. ("Schiuma" is the Italian word for foam.) The aforementioned folks at Mind Reader go for a soft-office design, and literally call their product "Foam," and it's something that could fill up space in the kitchenette of your corner startup. Kuissential, who shot me a copy of their own device, godbless'em go for a cool baby blue. It feels like t-shirts.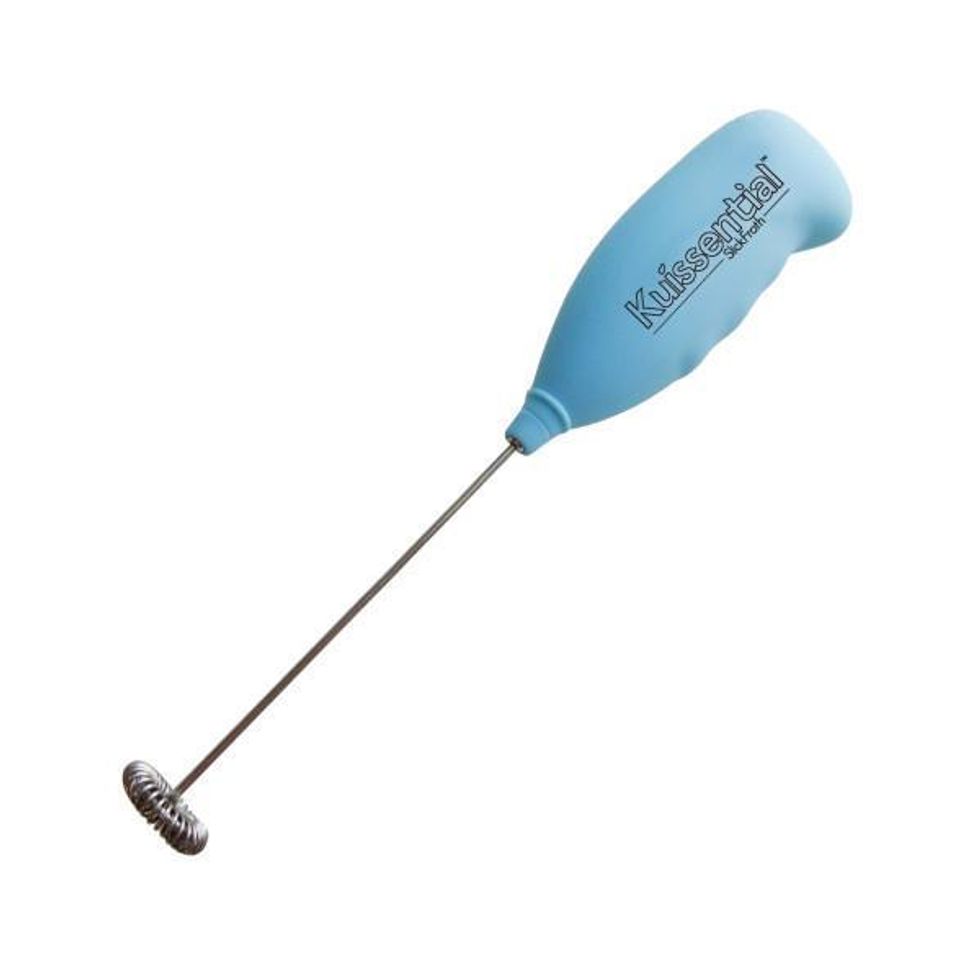 The handle of Kuissential's SlickFroth 2.0 felt like just washed laundry and the covers of Moleskine notebooks
Submerging the Metal Frothing Head
As for using the thing, the hand-held frothing device comes with its own line of difficulties. You have to heat up the milk yourself, what a pain. A tall cup is advised. You dip the tender rod into the warmed up sea of white and press a button. A loud whirl breaks the silence of your empty apartment. You don't know how long you should keep it in. The directions say a few seconds but they also say to repeat the process a few more times. You think about this. The whirling sound is infectious. You don't want it to end like the hum of an air conditioner. Has it been an hour, you don't know. At some point, the froth is ready. You limply pour it over your coffee pot black roast. You didn't have to go across the street or to the mini mall. The latte is here, in front of you.
The machine is efficient and gets the job done. The job of your dreams inside your very own home.
You should invite people over more often.
Kuissential's SlickFroth 2.0 is available for $9.99 on Amazon or from Kuissential directly.