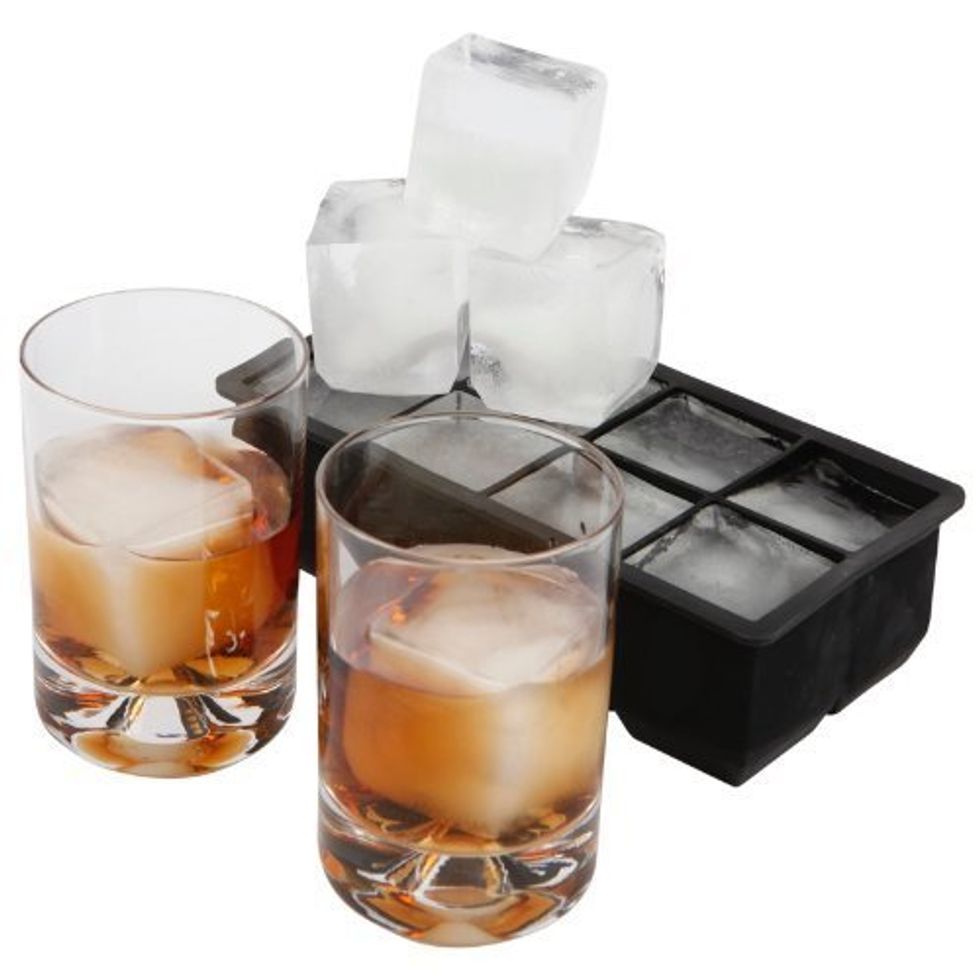 Make the Best Cocktails with the Coolest 2-inch Ice Cubes
In this case, size does matter.
OK, so you must be thinking "How cool could ice cubes really be?" Figuratively speaking, naturally. But it's true, when you use a certain type of ice cube in your cocktail, the drink can go from ho-hum, to yum, yum! In this case (sorry fellas), size does matter! A 2-inch cube is what you need to make your cocktail the coolest.
Here's how my 2-inch cube obsession began. My husband and I were at a restaurant near NYC's Lincoln Center and our drink arrived with a big honkin' 2-inch cube in the glass rather than a bunch of ice chips or smaller, more conventional cubes. Not only this generous ice cube make the cocktail look pretty, but as per the info the waiter provided, the large cube melts more slowly, yet keeps the drink super cold until the very last sip. No more watered-down yuckiness at the bottom of the glass any more. Bottom's up to that!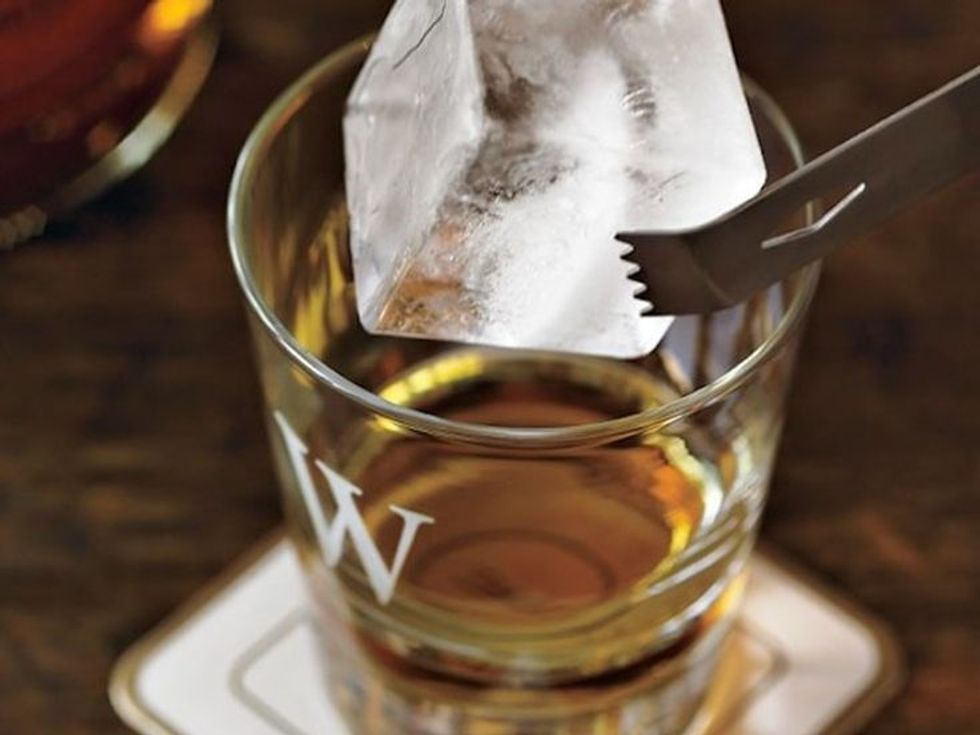 Via pinterest
We had to get a 2-inch cube-maker of our own immediately. Looking online, we learned that flexible silicone trays were the way to go to ensure you can pop out such a large cube with ease. Arctic Chill is a great choice and at just $12.95 on Amazon for a 2-pack with 8 cubes per tray, it's a steal. Plus the tray is BPA-free and approved by the FDA. We froze up some water and the rest is history.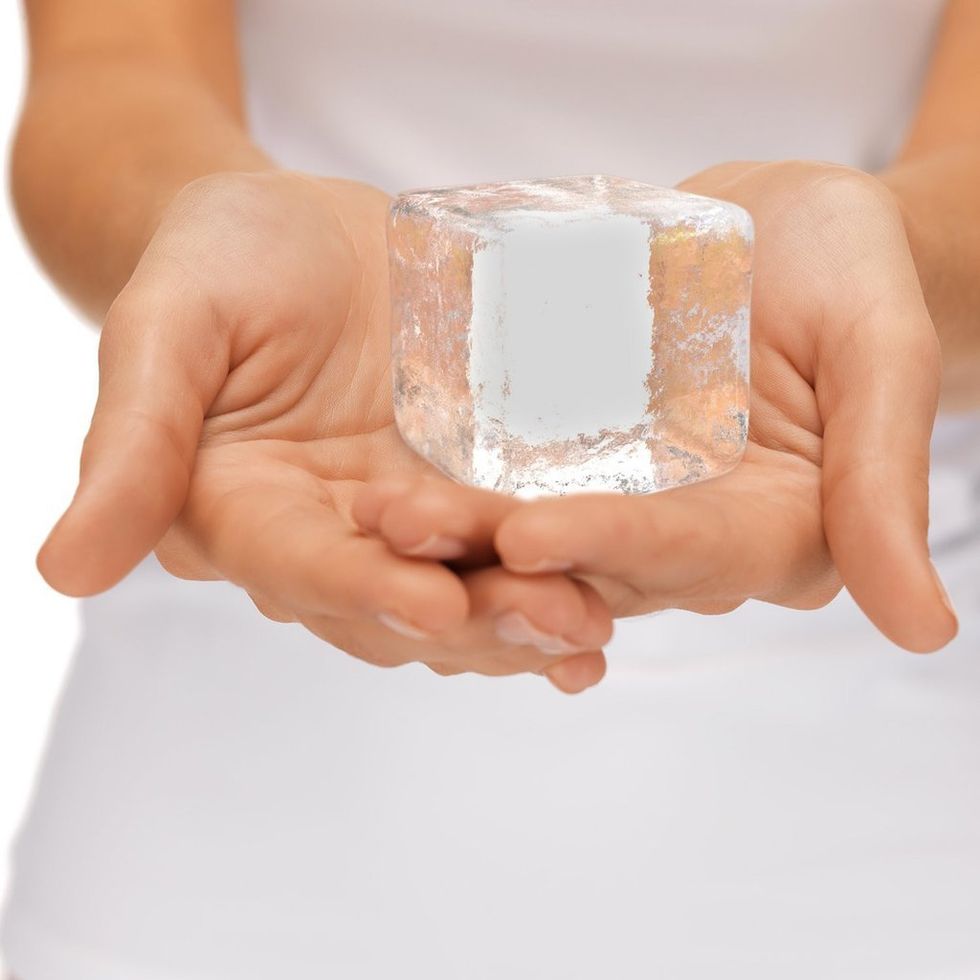 Via theclassickitchen
These large cubes make all cocktails which call for ice taste better, stay colder, and I have yet to see one melt before I have finished my drink. You can also use them to chill iced tea or coffee and maintain a robust flavor throughout.
You will not go back to regular cubes after enjoying a cool 2-incher. Unless you have super-skinny glasses, this cube will fit in nearly any glass, tall or short, and keep your drink perfectly chilled.
Make your cubes even more fun by freezing a small berry or even a mint leaf inside. Your friends will think you've gone to Bartending School!
Cheers to the 2-inch cube. The ice cube flexible silicone tray is super chill!