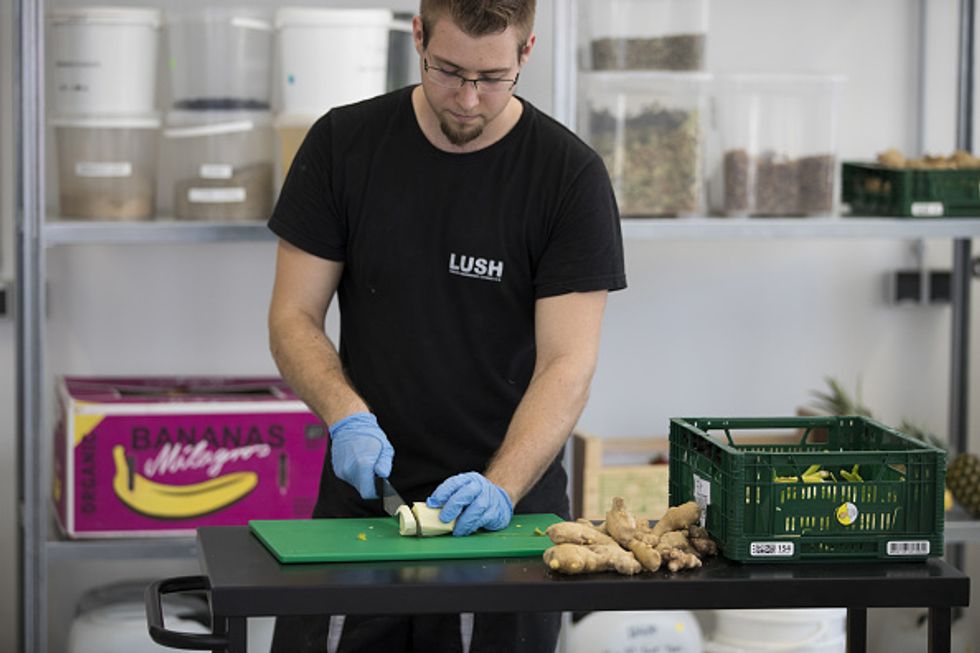 That time I accidentally bought the Father's Day collection at Lush...
A Lush-addict, I am usually in and out or I know I'll buy the whole store. How could you resist the yummy bath bombs and face scrubs and ooh what does that do? An hour later and $100 more poor, I leave ready to melt my money in a warm bath. Because I had a little spare time and spare cash, I allowed myself to browse a few extra minutes the other day. Instead of grabbing my go-to Black Angels face scrub and cleanser, I decided to check out my options. Having tried all the classics, I was surprised to see a new one: Smuggler's Soul.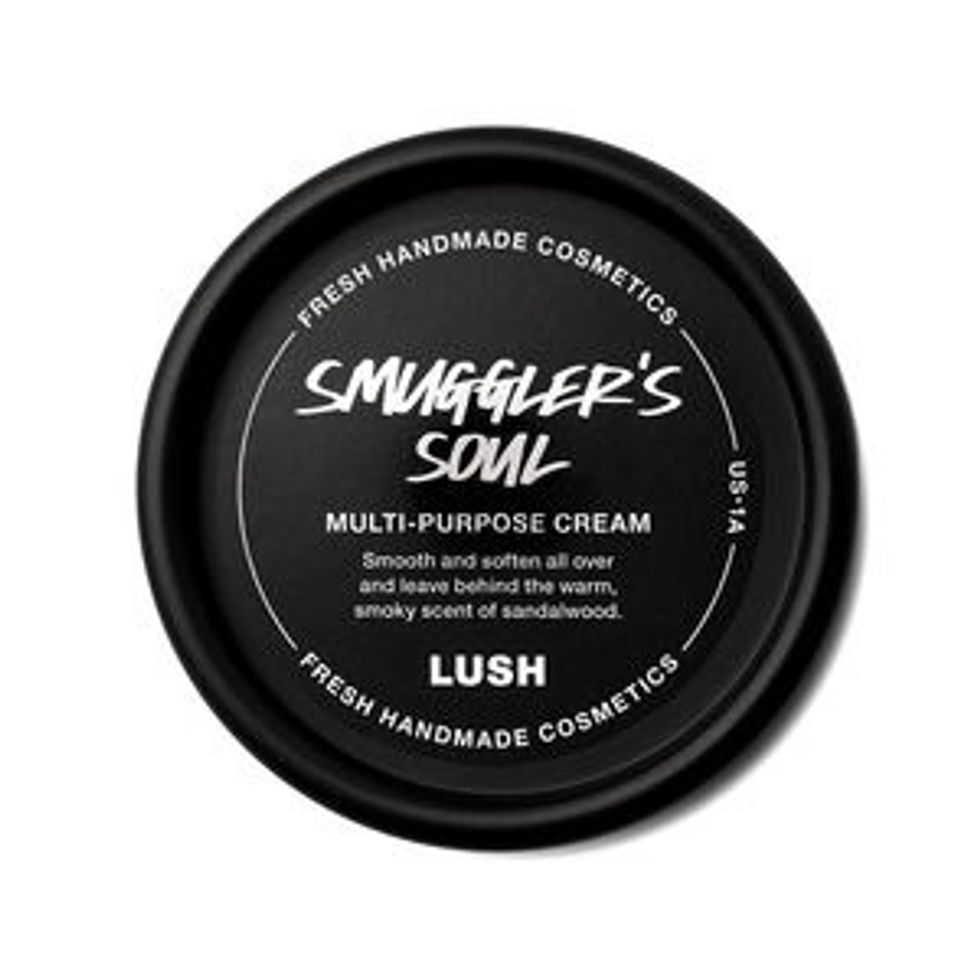 Smuggler's SoulProvided by lushusa.com
I've had countless conversations with Lush representatives. I love Lush because most of their products have texture that really removes your dead skin cells but are moisturized and gentle so they don't harm your skin. Typically, I err on the side of more aggressive facial cleansers when I shop at Lush because after a long day in NYC, I like to feel that nasty residue come off of my skin. I always find myself wishing that Black Angels, a charcoal and sugar based facial cleanser, was a little gentler (and less messy), and that their Ocean Salt, an ocean salt and vodka based facial cleanser, was a little less aggressive. I found my happy medium with Smuggler's Soul. The exfoliating qualities are thanks to fine bamboo granules and its hydrating qualities are thanks to argan oil, shea butter, and olive oil. The cleanser even brightens your skin thanks to the infusion of fresh papaya juice. Sandalwood is responsible for the unique smoky scent of the scrub. An added plus on this product is that it's price point was slightly lower than their classic cleansers at $8.95 a pot. The price sealed the deal for me to try it out!
In addition to the facial cleanser, I also found a moisturizer by the same name that coordinates with the cleanser. In desperate need of switching from my thicker, more supple winter moisturizer, I liked the lighter qualities of this moisturizer. It even reminded me of the Cetaphil moisturizer I used growing up: simple, creamy, and light. The Smuggler's Soul moisturizer is technically a "multi-purpose" cream. Lush says that you can use it on your face or body, in your hair, or as a shaving cream. I put all of those uses to the test and I can vogue for it's versatility though I typically stick to using it on my face. I love having the scent of Sandalwood on my skin all day! Other main ingredients include hydrating almond oil and jojoba oil, and uplifting lemongrass that is a great essential oil for lifting your spirits all day. This moisturizer retails for a modest $12.95.
Excited about my new products, I bounded to the register. I love Lush attendants they are always so helpful and chatty about their products. I was recycling my pots (p.s. If you recycle your Lush pots, you can get a free face mask for five pots that you turn in) when she commented on my purchase for the day. "I see you found our father's day collection," she said, "do you need me to wrap these for your dad?" A little embarrassed, "father's day?" I questioned, "these are for me." Now, I am not one to believe in gender roles or take gender labels on products as law, but this moment was hilariously awkward and it'll always remember it, like a man being caught in the ladies panty section, I asked "can girls use them too?" She quickly assured me that all of their products are unisex. Now that Smuggler's Soul has quickly taken the lead for my favorite cleanser/moisturizer duo, I've made a less awkward trip back to Lush to stock up. Visit their website or a local store asap to get your hands on this as it's only limited edition!