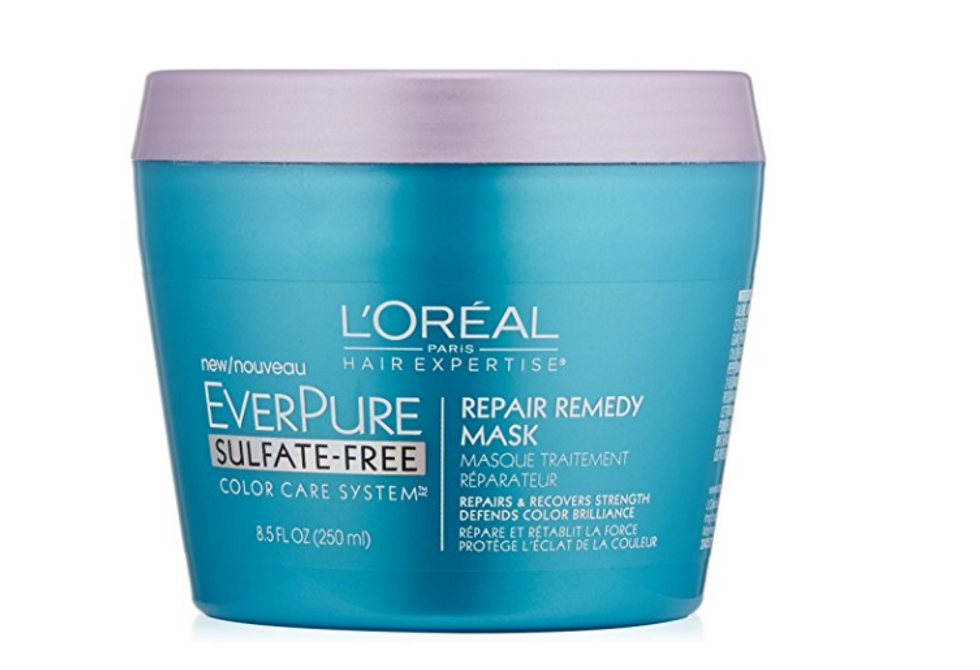 This L'Oreal hair mask will restore your hair to its former glory
With antioxidant and sulfate-free ingredients, look no further: this hair mask is the one
Have you been suffering from dull, frizzy hair? Has your hair been undergoing so many treatments it no longer feels like itself? Have you felt that your locks have been dry, brittle and breaking off into more and more split ends? Just like every aspect of ourselves, our hair needs nourishment. It's important to recognize when you might need a little extra help - for that, look no further: the L'Oreal EverPure Repair Remedy Mask will restore your hair to it's former glory.
As someone who's undergone several coloring/bleaching treatments and regretted it immediately after, I understand that sometimes it's hard to find the time to care for our hair. We are always running around, checking on the next thing that needs to get done, that we forget about a little self-care, too. There are so many hair products and conditioning treatments that it's hard to know what's for real and what's just good marketing. Us at Topdust are here to tell you the truth, as it is - 100% non-biased, trialed and tested. Once we gave this hair mask a try, we knew it was the real deal.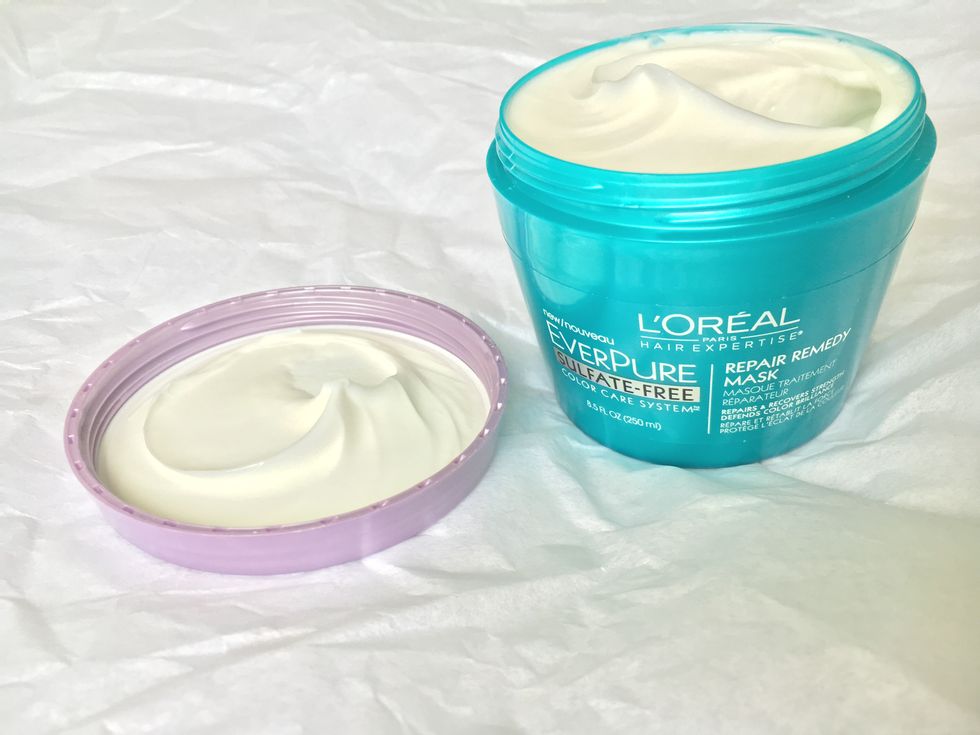 So what is L'Oreal EverPure, anyway? It's their first sulfate-free formula, instead packed with antioxidants and nourishments like their product description reads: "EverPure Repair & Defend is our first sulfate-free color-care system for damaged, color-treated hair. Formulated with our exclusive Antioxidant Complex – Acai, Goji and a UV filter – our system helps repair damaged hair while protecting from daily color aggressors like UV rays, water and heat styling. Hair is 3X stronger*, more resistant and helps color stay pure wash after wash. L'Oreal Paris Sulfate-Free products are nonabrasive and respectful of hair fibers, especially for those who color or chemically treat their hair. Luxurious formulas go beyond Sulfate-Free with natural, aromatic botanicals and rich lather. No sulfates. No parabens. No Harsh Salts. 100% vegan."
When I tried this mask on my own hair, I left it in after my shampoo routine for a short period of time and then rinsed it out accordingly. It provides a nice tingle on your scalp that's almost soothing. There is a particularly strong scent, so if you're not a fan of scented products I would shy away from this one (unless the benefits outweigh your discomfort). i immediately noticed results - my hair felt fuller, smoother and sleeker than ever before. Usually when I step out of the shower my hair can frizz up, but this mask prevented that from happening by nourishing it with antioxidant ingredients.
The L'Oreal EverPure Remedy Mask is a hair mask that works. Plain and simple. If you're in the market for restoring some balance to your hair, you don't have to look any further - I could not be more satisfied with my purchase, and I'm certain you will be as well.
The L'Oreal EverPure Remedy Mask can be purchased via Amazon.