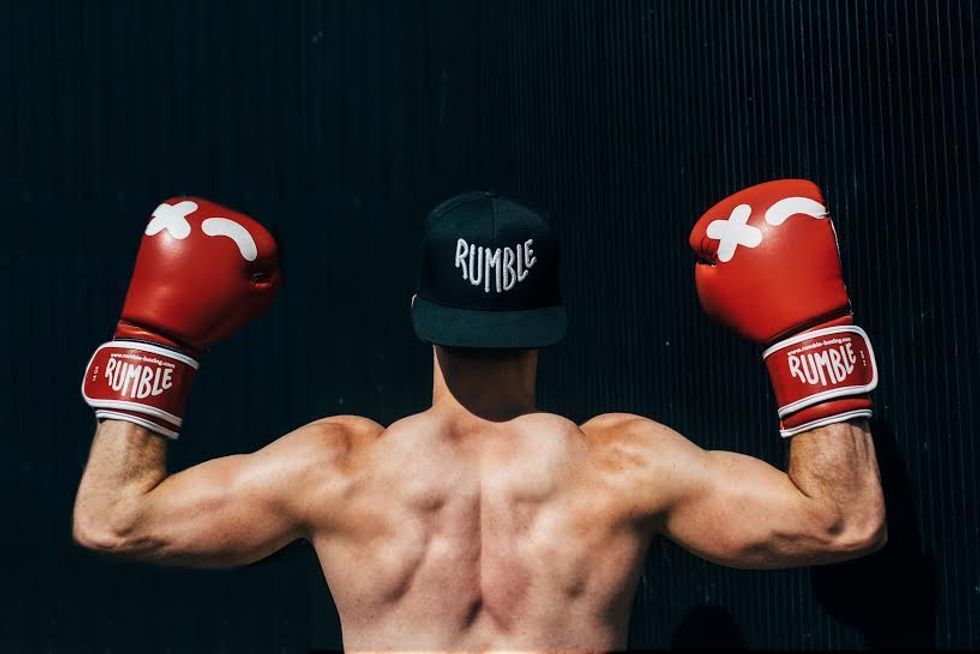 Get sweaty with Anthony Crouchelli Fitness
Having trouble reaching your fitness goals? Fitness guru Anthony Crouchelli has a number of ways to help you achieve your goals!
Energetic rap music filled the room. Sweat beading down my neck, breathing deeper than I have before, exhilarated by the infectious energy of the room, I geared up for another set of squats. Perhaps the only thing more exhilarating was meeting the man behind the madness, Anthony Crouchelli. I walked into the harmoniously decorated community room at Lulu Lemon's 5th avenue flagship, to be greeted by the smiling and radiant fitness guru. Anthony told me a little about himself first. Originally a medical student at Montclair University and a professional soccer player, Crouchelli has always been a fit person. After leaving his professional soccer career, Crouchelli started performing. In efforts to keep in shape while on tour, Crouchelli developed his 60/70 workout which is now patented and trademarked and is the basis for his fitness empire. When he moved to NYC, he started working at Equinox and soon later launched his own business: Anthony Crouchelli Fitness LLC.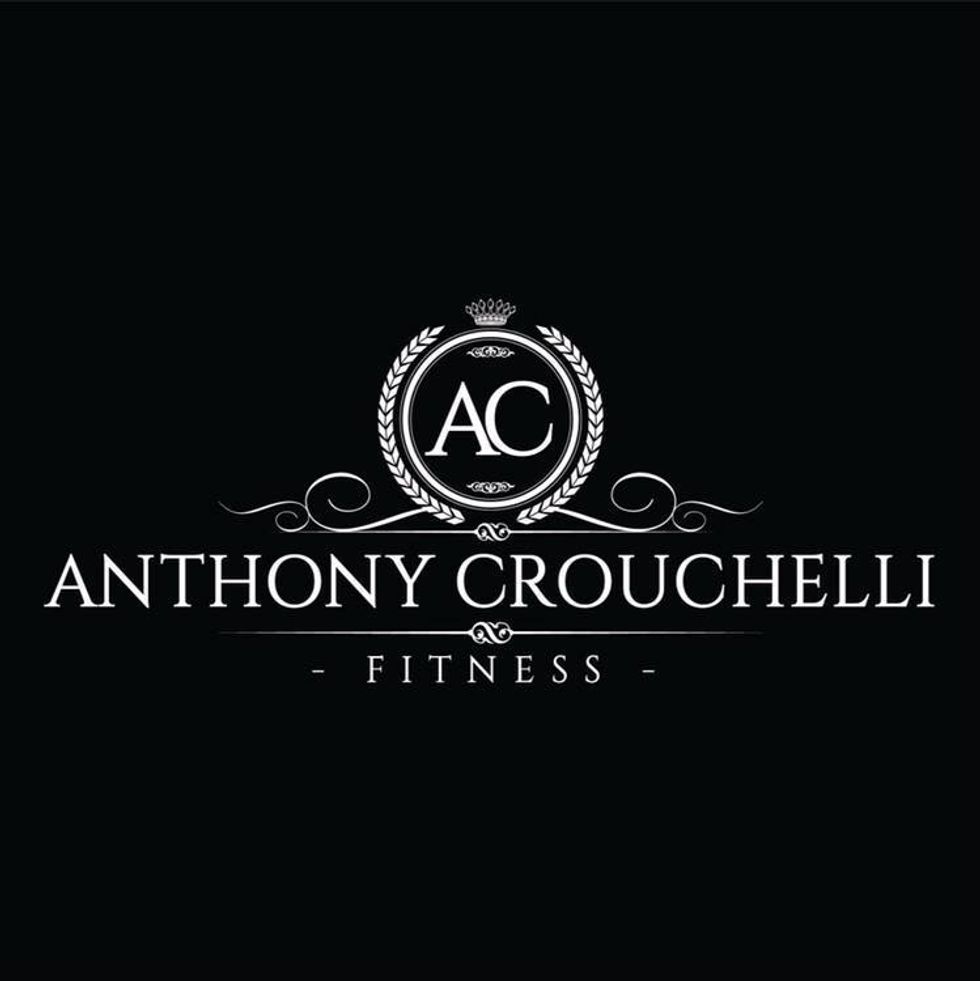 Provided by Anthony Crouchelli
I got to try the 60/70 workout today in a group fitness setting and it's definitely the most I've sweat in my life. Crouchelli's philosophy on fitness is a unique one but certainly one I can get behind. So often are we intimidated by the world of weights and reps that we look beyond point of fitness: nourishing your body- your unique, awesome, strong body. Crouchelli believes that working out is about being open and relaxed. He says that working out opens your chakras. I believe this wholeheartedly after taking his class and experiencing the exhilarating openness he described to me beforehand. This openness helps to improve anyone's life. It's great for anyone from artists who thrive on openness and availability to the corporate employee that wants to improve their posture for long work days.
The 60/70 workout is all based on muscle endurance. During the time that he developed the technique, Anthony was doing eight shows a week which required a lot of muscular endurance. He also didn't have a lot of equipment to work with being on the road, so he developed a workout system based mainly on body weight and resistance to build that endurance. Anthony's class was energetic, challenging, and a lot of fun. He learns everyone's name at the top of the class so he can encourage you and work with you one on one. The class starts with a warm up that quickly gets your heart pumping. He then introduces a series of varying squats that we used throughout the workout in tandem with other exercises that involve both cardio and muscular endurance. The end of the class was definitely my favorite part. Anthony grouped us into teams and we did circuit style exercises. When I was doing partner pushups with one of my teammates, we shared a special moment where we both grimaced over our next set but also encouraged each other to push through. After class, Anthony sat us down and told us that he does group circuits at the end so that we can connect with new people. He even encouraged us to exchange Instagram handles to keep in touch. He let us know that he will be teaching this same group fitness class at Lululemon every Wednesday at 1:10pm for only $5 and that all are welcome. He will also soon be adding a session afterwards with casting director Kate Lumpkin for those that have creative ideas and want to collaborate since he has so many clients in the performing arts industry.
In addition to teaching at Lululemon, Anthony also teaches at Rumble Fitness. Check out their website here to find out when he's teaching this week. His company offers a variety of personal training services with Anthony or four of his other amazing personal trainers. Anthony trains a ton of Broadway clients who are currently starring in Hamilton, Kinky Boots, The Lion King, Wicked, Cats and many more! Many of his clients are on National Tours and in result he will be opening an office in West Hollywood, California in the near future. Check out his personal training opportunities here.

Not in New York City? No problem! Anthony Crouchelli Fitness also offers online workouts. The workouts appear on a thirty day calendar. Your daily workout is at your fingertips by clicking on the date and gaining access to videos and other great tools to make your guided muscular endurance workout user friendly as possible. Anthony Crouchelli Fitness currently has over 250 clients globally representing six out of the seven continents. In the near future, Anthony Crouchelli Fitness will be releasing a ready to wear line.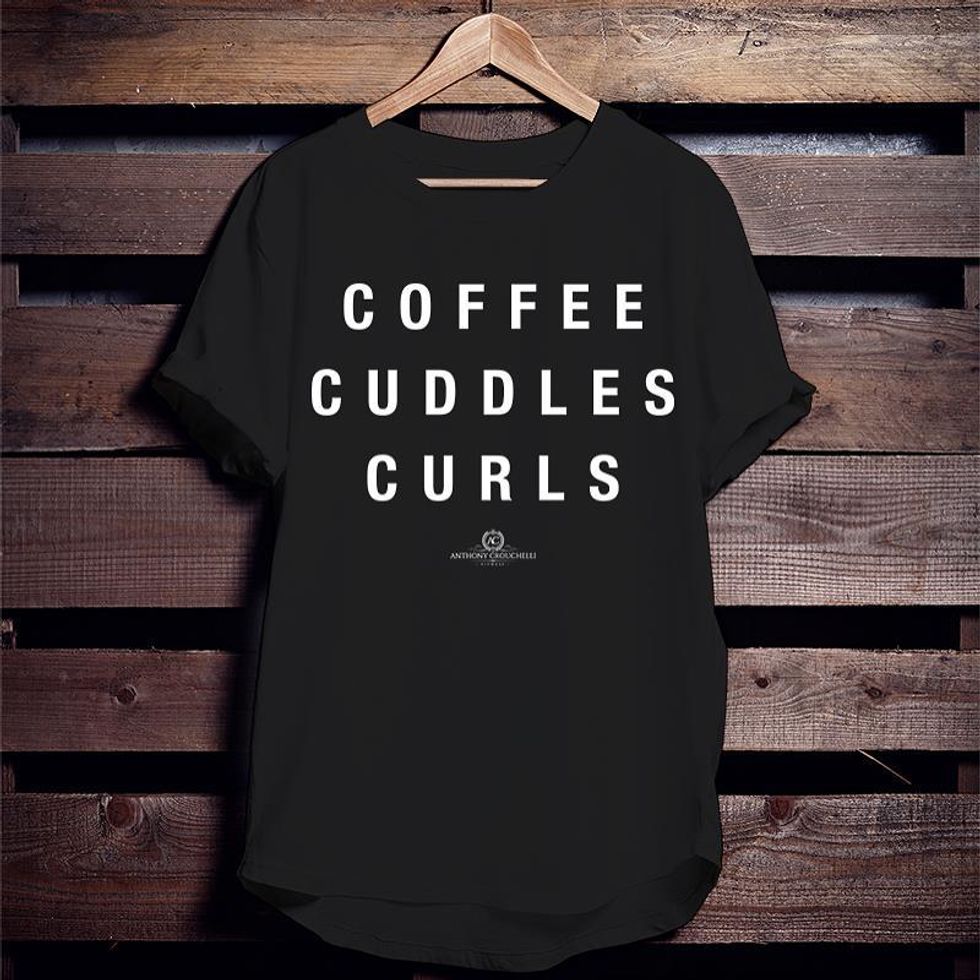 Part of Anthony Crouchelli's new ready to wear line.Provided by Anthony Crouchelli
Anthony Crouchelli is constantly growing his fitness empire and it's easy to see why. His workouts are the real deal. I've truly never been more challenged in my life and at the same time, extremely motivated by his stunningly positive attitude. If you want to see change in your life and in your body, connect with new people who love fitness, and challenge yourself check out one of his group fitness classes, personal training options, or online workout packages.