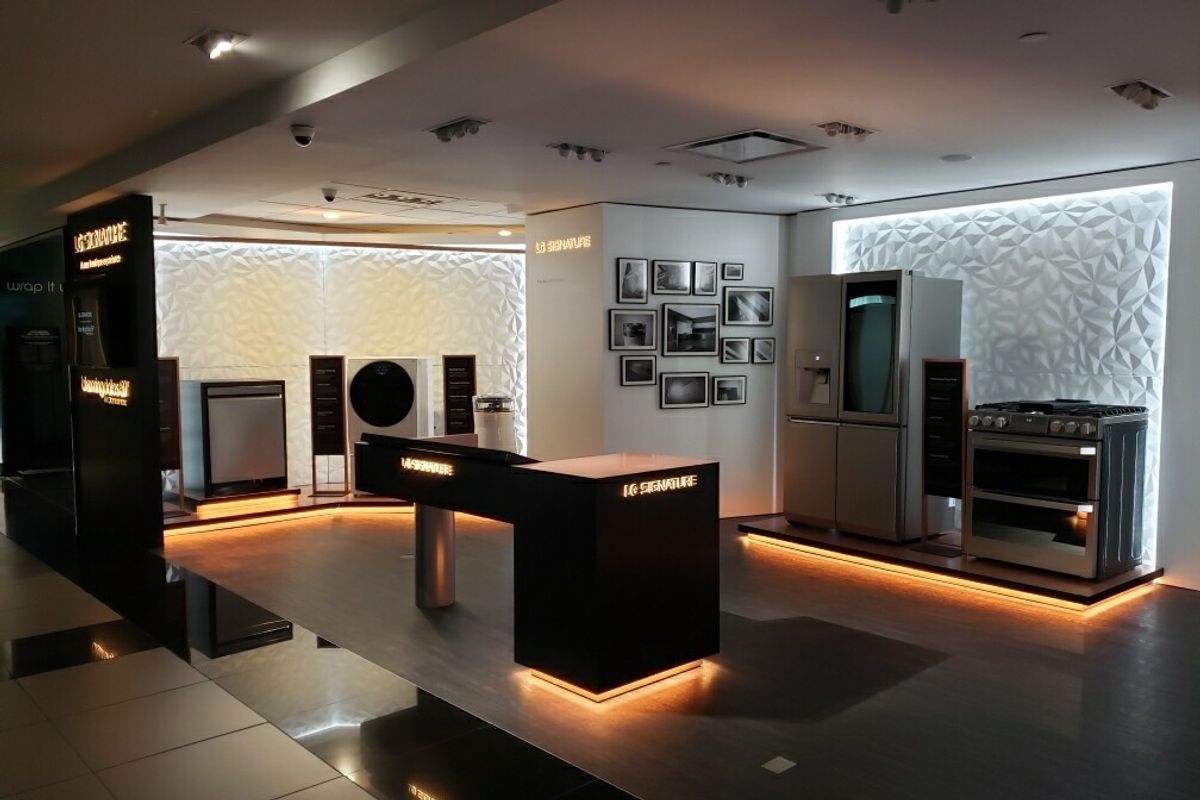 LG SIGNATURE & Bloomingdales Team Up To Marry Technology & Style
Fashion and technology go hand in hand, and these days, people are looking to enhance their homes with the best smart technologies that ensure their home design aesthetic isn't compromised. Enter LG SIGNATURE. Luxury retailer Bloomingdale's has teamed up with the ultra-premium line from LG Electronics to give their customers an exclusive range of beautiful home appliances that have the most cutting edge features.
Leaders in their respective fields, the unique partnership between the two companies began in 2018, when the giant fashion retailer featured LG's new line of dynamic appliances in the famous holiday windows of their New York flagship location. It was only a matter of time before these two giants collaborated again. On November 19th, LG SIGNATURE launched its store-within-a-store in Bloomingdale's homeware department. This is the first time that large kitchen appliances and TVs will be sold at Bloomingdale's, elevating the luxury retailer to a new level and providing its customers with the most cutting edge technologies that also have sleek, sophisticated styles.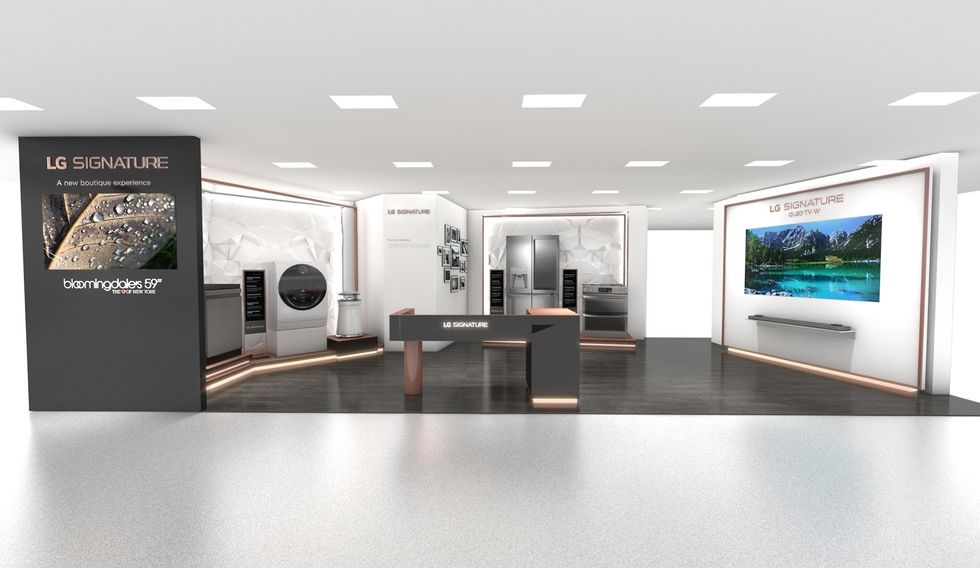 LG SIGNATURE Store, Located in Bloomingdale's Flagship Store on 59th street
Bloomingdale's Home Fashion Director, Joe Weiner, said, "When we think about premium products, we think about luxury of material but also the luxury of what that item provides. The LG SIGNATURE line is certainly designed with style in mind, but through their functionality also give you time – which is a true luxury". The Bloomingdale's customer is sophisticated, and this modern design allows them to bring their home into the 21st century.

The elite collection has a state of the art InstaView Door-in-Door Refrigerator, which has a glass panel that illuminates and turns the door transparent when you tap it, allowing you to take a peek at what's inside the stainless-steel interior. The smaller door of allows you to quickly grab whatever you need from your fridge door without letting all the cold air out. The appliance also features a motion sensor at the bottom, which lets you open the fridge with a wave of your foot when your hands are full. Gone are days of trying to hide a refrigerator with wood panels to blend into the cabinets. Instead, this machine is sleek, practical and will be the focal point of any kitchen.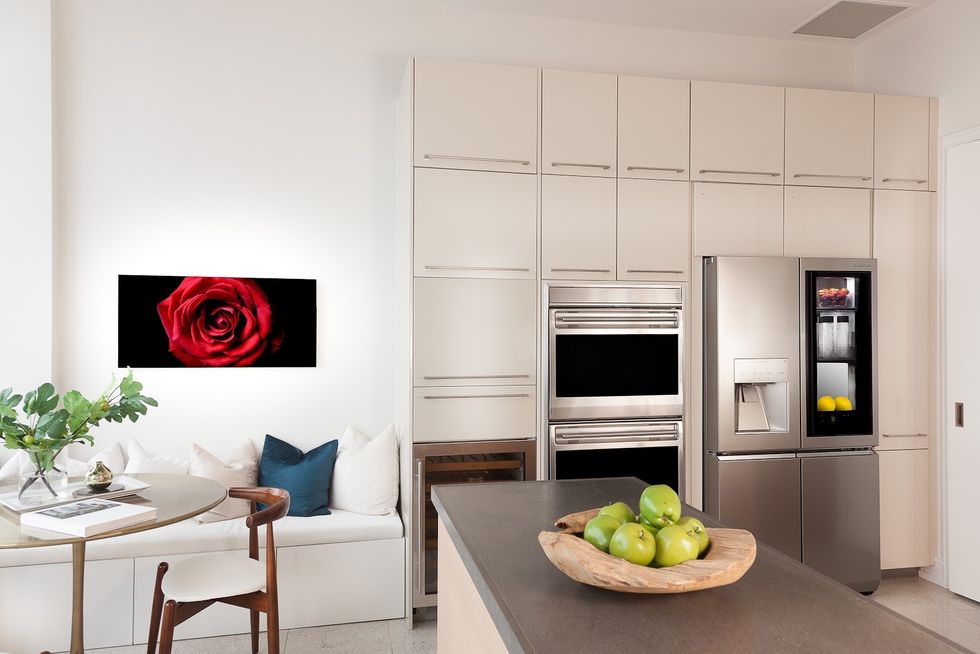 The award winning Dual-Fuel Double Oven Range, has 7.3 cubic feet of capacity shared across two oven compartments (a smaller compartment for baking and a larger compartment perfect for a turkey or holiday roast), meaning that you can cook more in less time. The appliance has a gas cook top and an electric oven, and the sophisticated stainless steel finish is scratch-resistant. The machine produces optimal baking results thanks to the heating element being located at the back wall of the oven, meaning quicker and more even heat distribution.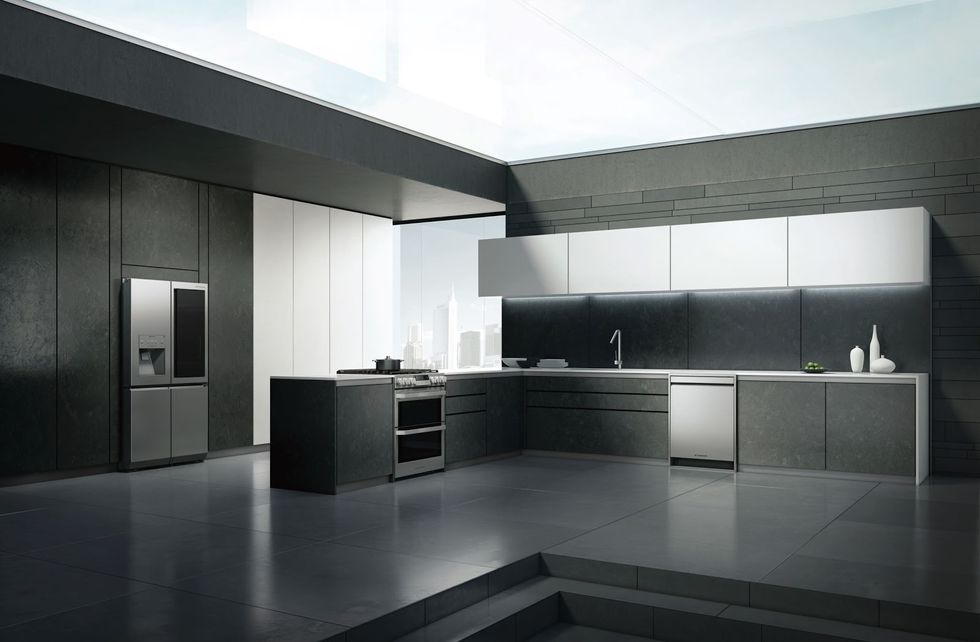 The LG SIGNATURE washer/dryer combo sleek design is perfect for city dwellers with limited space. The machine allows you to complete two washes at once and keeps track of your usage patterns. The appliance also has an Auto Dosing System, which will determine how soiled the clothes are and automatically dispense the correct amount of detergent needed to clean them. This means less waste and more efficiency. The smart machine lets you manage your laundry remotely using LG SmartThinQ® technology. Its practical size and modern technologies makes this appliance essential in any smart home.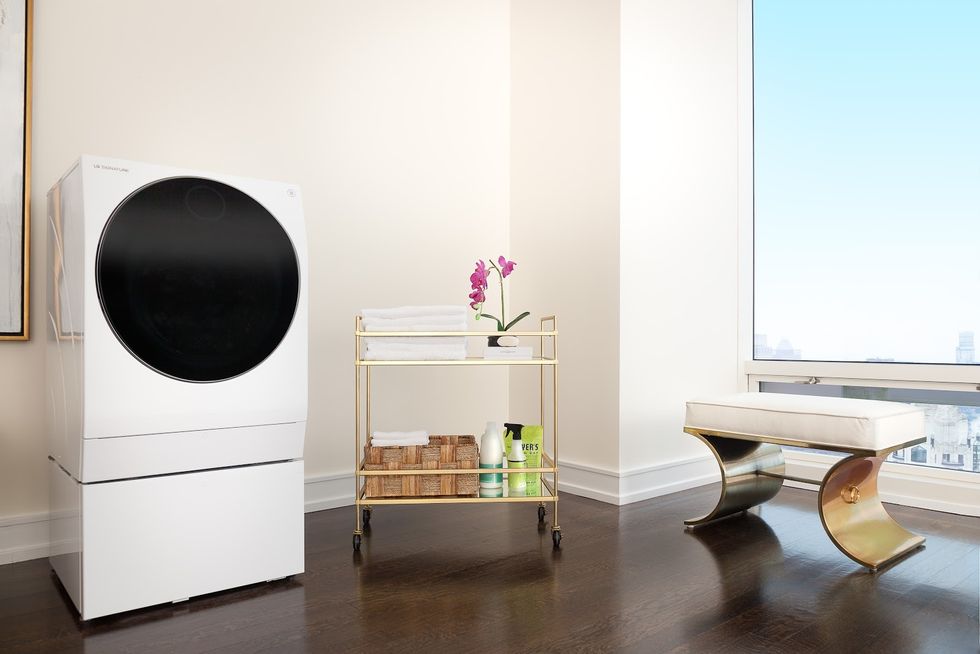 The 77-inch class LG SIGNATURE W8 OLED TV is the depth of just 5 credit cards and appears to seamlessly merge into the wall, making it the the perfect addition to your smart home. Thanks to its Intelligent Voice control, you can speak in the LG Magic Remote to control light settings, browse TV, web and more. You'll enjoy a clear, vivid picture with the new Alpha 9 Intelligent Processor, which uses self-illuminating pixels, providing true-to-life images with vivid colors, sharpness and enhanced depth. The at home cinema experience is complete with the Dolby Atmos sound bar that delivers clear, crisp audio.

The collection also features a Quad Wash Dishwasher and an air purifier, meaning you can complete your smart home with LG. The pieces are a union of state-of-the-art technologies with sophisticated design and will bring the home into the 21st century. Jonathan Adler, designer and LG SIGNATURE panelist said, "In the past, technology was considered cold and mostly focused on function more than style. LG SIGNATURE talks about stripping products down to their essence and my creative process is similar – the challenge is in balancing minimalism with soulfulness. These products are thoughtfully designed and the intentionality shines through and gives them a feeling of presence. That's what good design can communicate."
The LG SIGNATURE store within a store is exclusive to Bloomingdale's flagship store on 59th street.
To learn more about each of the LG SIGNATURE products, please visit: www.LGSIGNATURE.com.